Editor's Note: Among the greatest historians of the Jews of the American West was the late Norton B. Stern, whose papers are now the property of Western States Jewish History, the quarterly publication for which he wrote. In the current issue, pictured at right, are a collection of articles that Stern wrote about "outlying areas" of California—meaning cities and towns outside Los Angeles and San Francsico. In this issue are six articles dealing with the Jews of San Diego County, all of which San Diego Jewish World has obtained permission to reprint. Following are his notes on a pioneer San Diego dentist, Daniel Cave.

Daniel Cave:
First Doctor of Dentistry,
San Diego, California,
1846 - 1936
Research Notes on Dr. Daniel Cave
compiled at the Serra Museum,
by Dr. Norton B. Stern,
on May 31, 1969
Daniel Cave was born in Strasburg, France in 1846. He reached San Diego, California, via the ship Orizaba on April 14, 1872. He was naturalized in San Diego in 1877.
Cave married Miss Rosa Meyer June 19, 1878. He sired two children. Rosa was the sister of Simon Levi.
Advertisements: San Diego World, Aug. 31, 1873 Dr. D. Cave, French Dentist. Also, see San Diego World for Jan. 25, 1874, and Feb. 15, 1874. Also, see National City Record for November 6, 1884.
San Diego Union for November 24, 1935, has a full biographical treatment on Cave. He was the first person to establish an office in San Diego as a doctor of dentistry. In April 1898, he moved to Los Angeles .

Dr. Cave became a Master Mason of San Diego Lodge No. 35, F. [unreadable] A.M. February 23, 1875. He succeeded his brother-in-law as Master of that Lodge in 1886.

Go to top of right column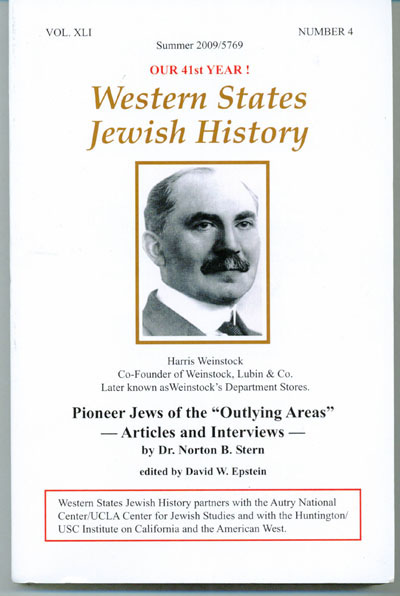 Cave was the first president of the San Diego Dental Society. He was dean of the University of Southern California College of Dentistry for 15 years. He retired from practice in 1926.
See San Diego Union, December 22, 1936 for obituary article. Internment was in Hollywood; services conducted by Westgate Masonic Lodge.
Dr. Cave was on the military roll of San Diego County for 1881.
His home at the Morena district of San Diego was one of the showplaces in town.
(See material on Cave in The City and County of San Diego by Leborthon and Taylor, 1888. Also see the Westgate Masonic Lodge 25th Anniversary Book 1924 Cave was the founding Master of Westgate Lodge in Los Angeles.)
At the time of his passing in 1936, Dr. Cave was a resident of the Masonic home.