Editor's Note: Among the greatest historians of the Jews of the American West was the late Norton B. Stern, whose papers are now the property of Western States Jewish History, the quarterly publication for which he wrote. In the current issue, pictured at right, are a collection of articles that Stern wrote about "outlying areas" of California—meaning cities and towns outside Los Angeles and San Francsico. In this issue are six articles dealing with the Jews of San Diego County, all of which San Diego Jewish World has obtained permission to reprint.



Material on
Simon Levi:
San Diego, California,
September 1966
The Simon Levi Co., Ltd. of Los Angeles, California dates itself from 1873. In that year, Simon Levi established a business at Temecula, CA. According to his grandson, Harold S. Jacobs, Levi arrived in San Diego in 1875 and went into business for himself. Later, he went into business with Abraham Klauber to form Klauber, Levi, and Co. Still later, he went back into business for himself in San Diego.
See B'nai B'rith Messenger for Sept. 20, 1957 for some detail o0n Jay Jacobs, son-in-law of Simon Levi, who established the Los Angeles branch of Simon Levi Co.
Sara Jacobs was Simon Levi's daughter. She married Jay Jacobs. She is now 89 years of age, lives in San Diego (born there in 1877) and is not in full command of her memory.
Adolph Levi of San Diego was Simon's brother. His daughter, Mrs. Selma Clark, now lives in San Diego. She is the only child of Adolph Levi who is still living. Harold Jacobs avers that Adolph Levi was more Jewish-minded than his grandfather, Simon Levi.
Simon Levi was director of the Santa Fe Railroad and active with the San Diego Chamber of Commerce.

Go to the top of right column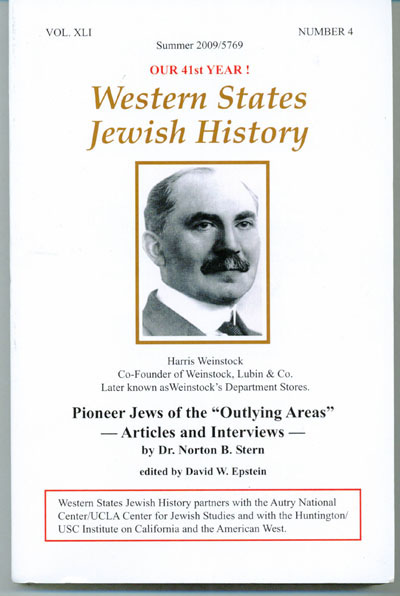 Harold S. Jacobs, 164 N. Bristol Ave., Los Angeles, CA, is the son of Jay Jacobs, the son-in-law of Simon Levi. He is a member of the Wilshire Blvd. Temple but has never been inside the building. He is not Jewish-minded, he says. The firm of Simon Levi and Co., Ltd., however, donated several thousand dollars in the 1966 United Jewish Welfare Fund Annual Campaign.
About five years ago, he went down to Temecula to see what he could find out about the tradition of Simon Levi there. He found out almost nothing; most of the people he spoke to did not remember anything about Simon Levi.
(Author's Note: The second volume of Smythe's History of San Diego has lists of organizational and governmental officers which include many items on Simon and Adolph Levi.)