Editor's Note: Among the greatest historians of the Jews of the American West was the late Norton B. Stern, whose papers are now the property of Western States Jewish History, the quarterly publication for which he wrote. In the current issue, pictured at right, are a collection of articles that Stern wrote about "outlying areas" of California—meaning cities and towns outside Los Angeles and San Francsico. In this issue are six articles dealing with the Jews of San Diego County, all of which San Diego Jewish World has obtained permission to reprint. This is the final article in the series


Julius Wangenheim:
Merchant & Banker,
San Diego, California,
1866 - 1942

Born in San Francisco on April 21, 1866, on Powell Street on the site of the present St. Francis Hotel, Julius Wangenheim was the youngest child of the Sol Wangenheim. Julius' father, Sol, had been born in the village of Saxe-Meininger in Germany in 1830, came to America in 1848 and to California in 1854. He operated businesses at Campo Seco, Jenny Lind, Markleeville and Hills Ferry, California, and at Virginia City, Nevada, before settling permanently in San Francisco.
He returned to Europe to visit his mother in 1859 and found that she had a young lady all picked out for him. He married Fanny Newman, and they returned together to California. It was her brother Simon Newman, incidentally, for whom the town of Newman, California, was named.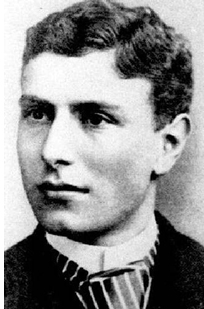 Julius Wangenheim attended the South Cosmopolitan Elementary School, then Boys High School. His summer vacations were usually spent at Hills Ferry with the Simon Newman family. Hills Ferry was in the valley at the junction of the San Joaquin and Merced rivers. (He is pictured at right, circa 1910).
In 1883, Julius entered the University of California at Berkeley, to which he commuted daily from his home in San Francisco. He graduated from the university after completing the engineering course, in 1887. Later he was to be a Regent of the University of California.
For a time he worked for the Southern Pacific Railroad, and afterwards for the Simon Newman Company.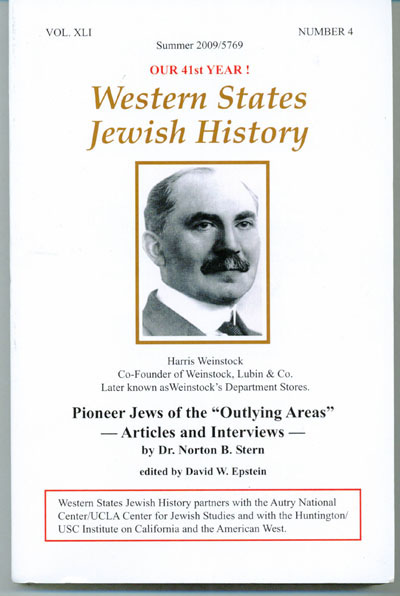 In 1892, Wangenheim married Laura Klauber, daughter of the Abraham Klaubers. Her father was a prominent wholesale provisions merchant of San Diego, and in 1895 Julius and Laura moved to San Diego where he became treasurer of the Klauber-Wangenheim Company, a firm which still bears this name, and which is now 113 years old.

In San Diego, Julius Wangenheim became a major civic and banking figure, besides his partnership in the wholesale grocery firm of Klauber-Wangenheim. He became the President of the Bank of Commerce & Trust Company, a member of the San Diego Library Board, President of the San Diego Park Board, and President of the Civic Improvement Committee. He became a major force in the development of San Diego's famed Balboa Park, and was a well-known patron of the arts.
In 1915 Wangenheim was was asked to become a candidate for Mayor of San Diego, a proposal which he rejected. His uncle, Alfred Wangenheim, had been elected and served as a San Francisco Supervisor. Both Julius and his father Sol Wangenheim believed that there were too many disappointments to be met with in political life.
Julius died in 1942.
At the end of 1979, the San Diego public school district dedicated a new facility named the Julius Wangenheim Junior High School, located in the Mira Mesa area of San Diego, at 9230 Gold Coast Drive. It is a fitting memorial for the honoree, who did so much to build what is now one of the largest cities in the West.