SAN DIEGO—San Diego Jewish World is delighted to welcome Ethel G. Hofman, syndicated Jewish food columnist, culinary consultant and cookbook author to its ranks of columnists.

"Ethel's Jewish Kitchen" will run twice a month, with the first scheduled column to make its appearance in our next edition on Thursday.

Hofman grew up in Scotland and graduated from Caledonia University, Glasgow. Her food and wine expertise is specifically targeted to contemporary home makers and career families. She is a former president of the prestigious International Association of Culinary Professionals.

Go to top of right column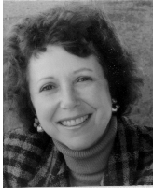 Her latest book Mackerel at Midnight – growing up Jewish on a remote Scottish island was published by Camino Books, Philadelphia and Mercat Press/Berlinn Publishers in the UK receiving rave reviews internationally.

She resides with her husband, Walter, in Philadelphia but is a frequent visitor to the West Coast.