The Mainly Melanie Rubin License Plate Gallery
Back to Home Page

(To send us your license plate, email sdheritage@cox.net)


A Yiddish-language video by Misha Marmur utilizing many of the license plates below: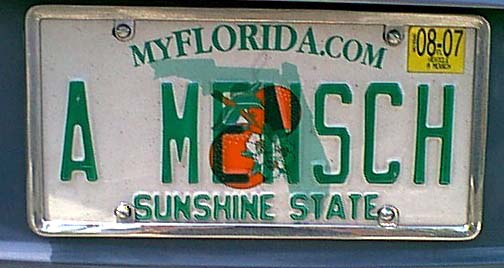 Yiddish: Upright, outstanding person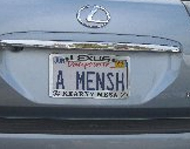 Yiddish: Upright, outstanding person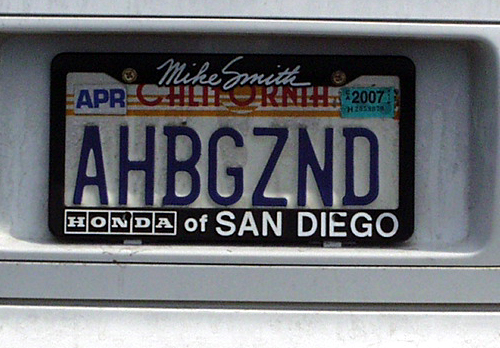 Yididish: For you, only good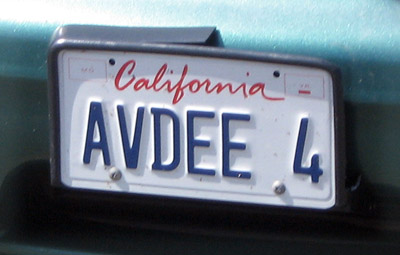 Hebrew - My slave 4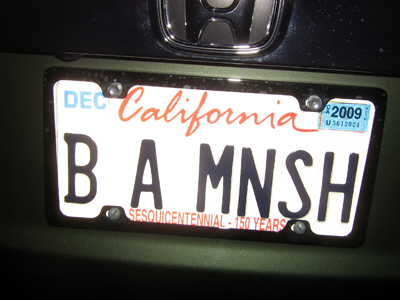 English/ Yiddish -- Be a good person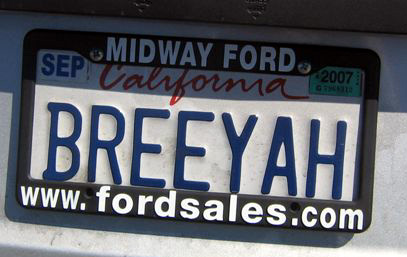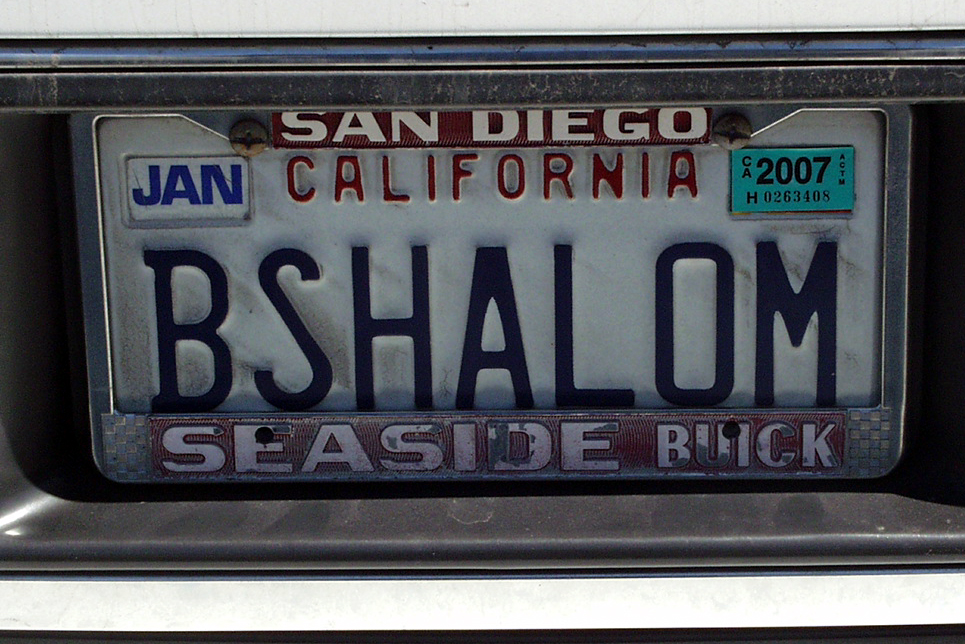 Hebrew: In peace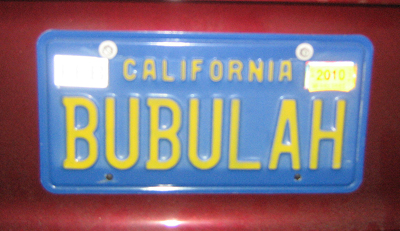 Yiddish: Sweetheart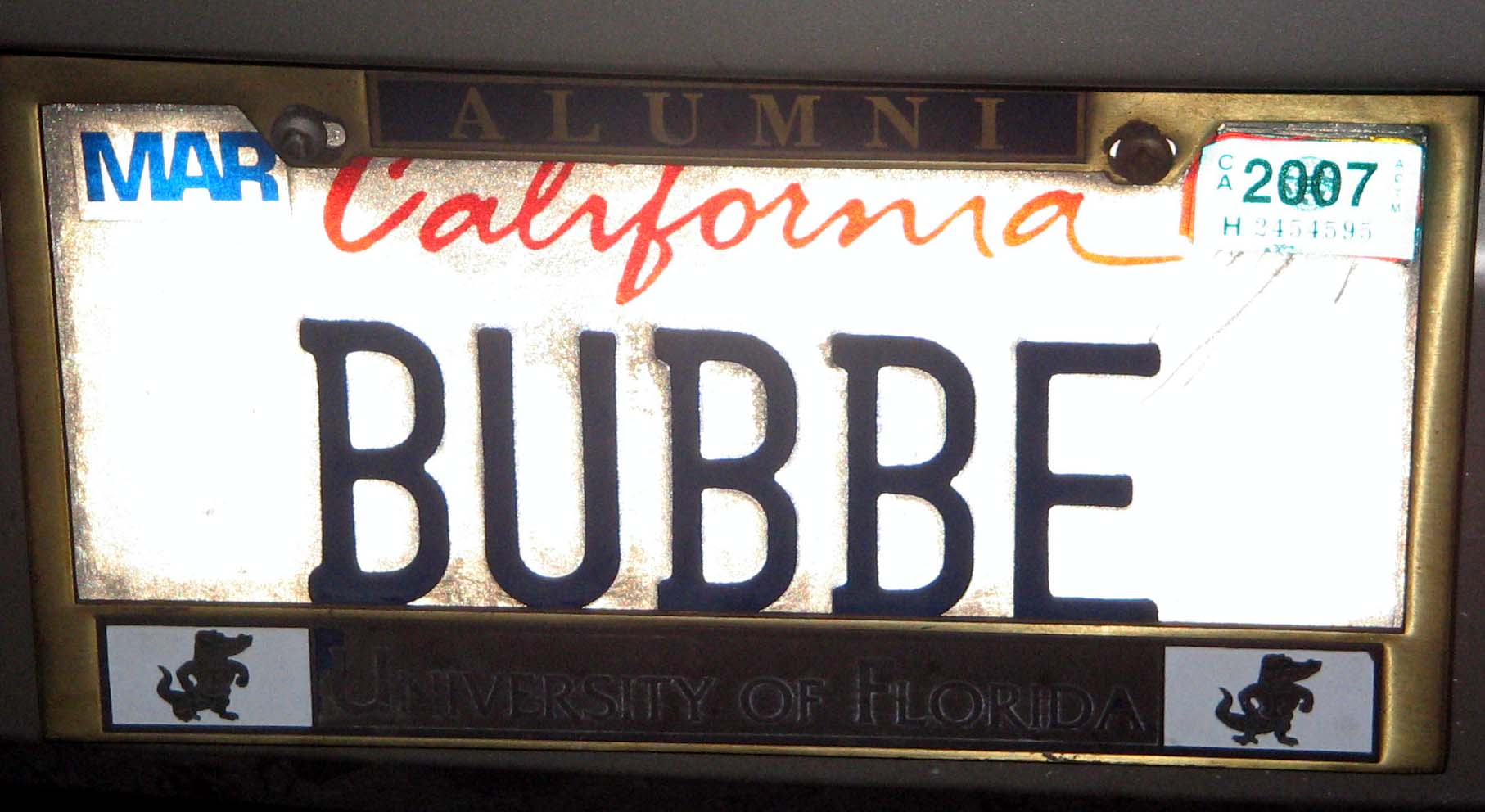 Yiddish: Grandma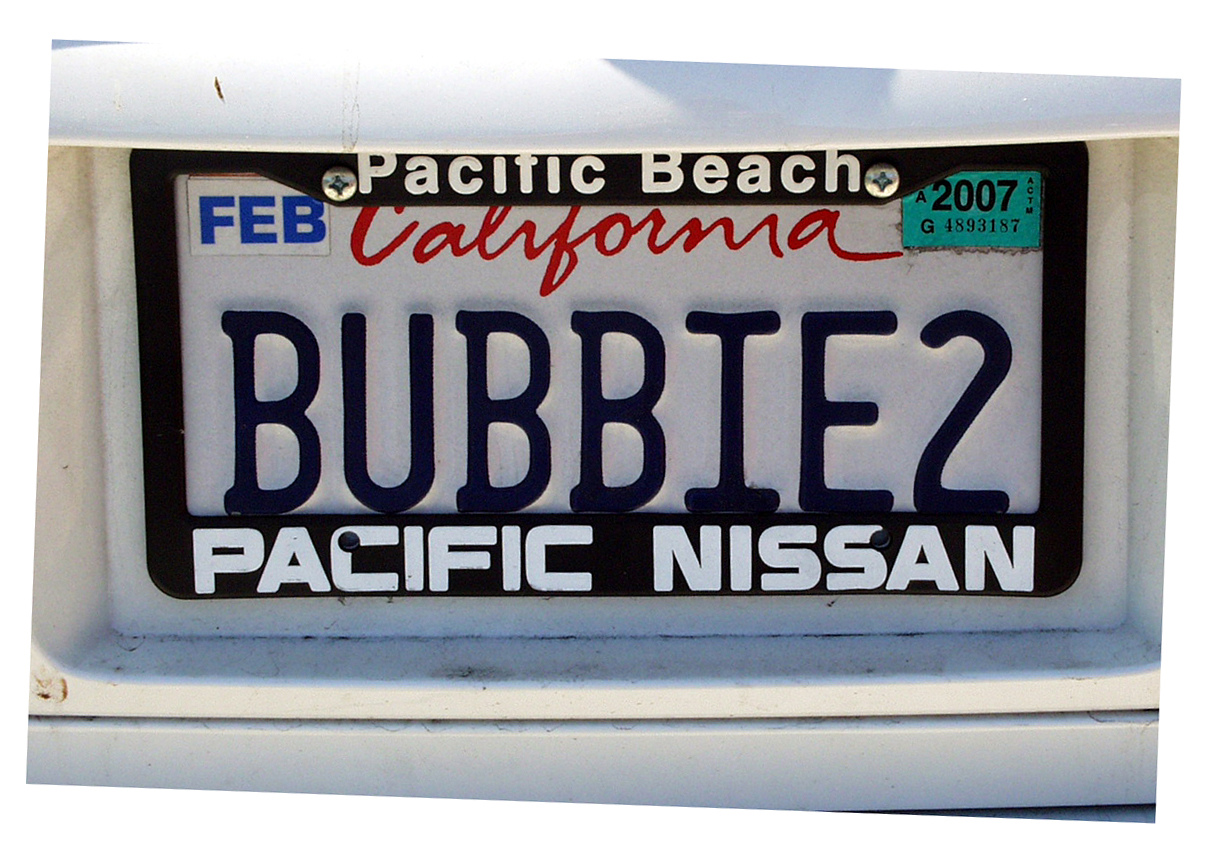 Yiddish: Grandma 2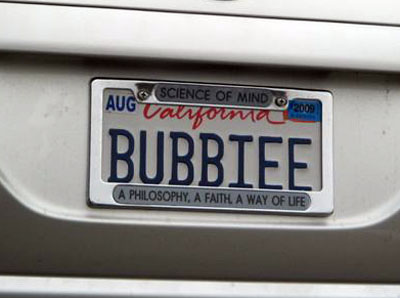 Yiddish: Grandma!!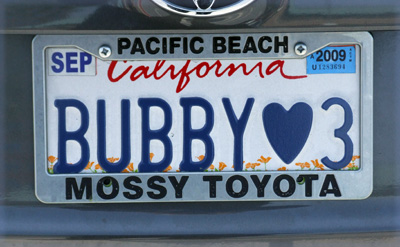 Yiddish: Bubby loves 3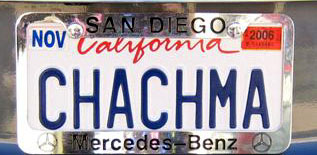 Hebrew: Wisdom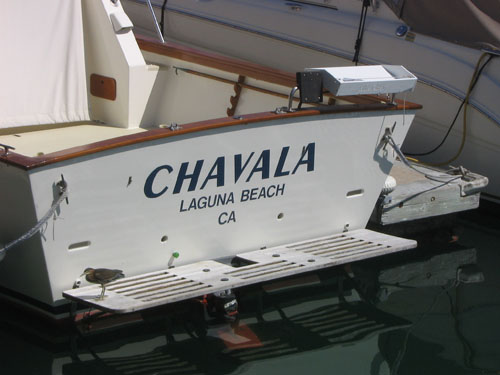 Yiddish: Diminutive of Chava, a girl's name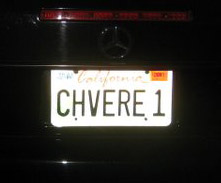 Hebrew: #1 Friend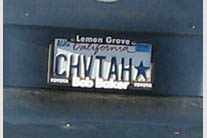 Hebrew: Star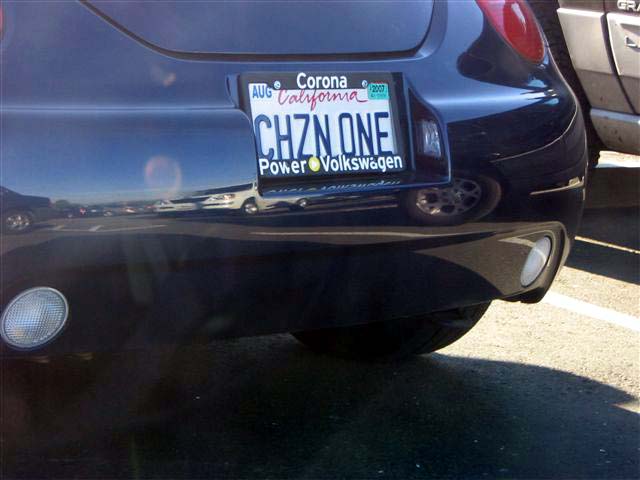 English: One of the 'Chosen People'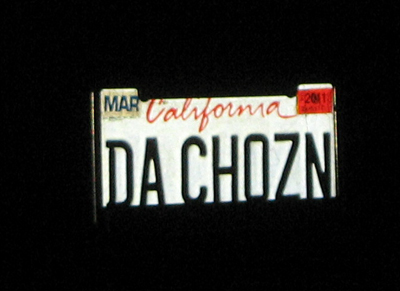 New Yorkese -- Member of "The Chosen"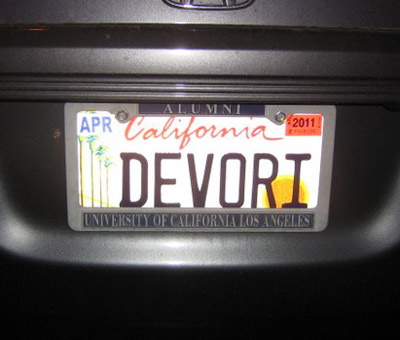 Hebrew: Nickname for Devorah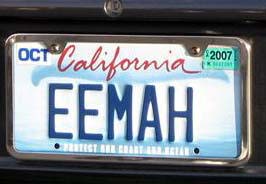 Hebrew: Mother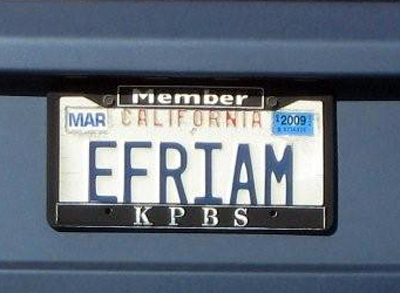 Son of Joseph, brother of Manashe in Book of Genesis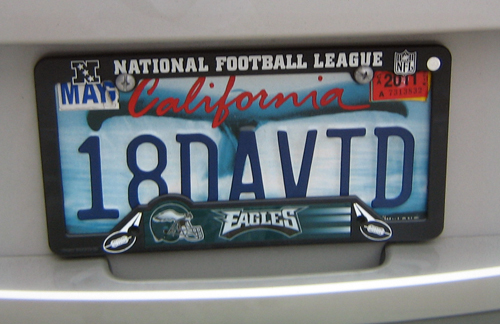 English: Eighteen (lucky number) David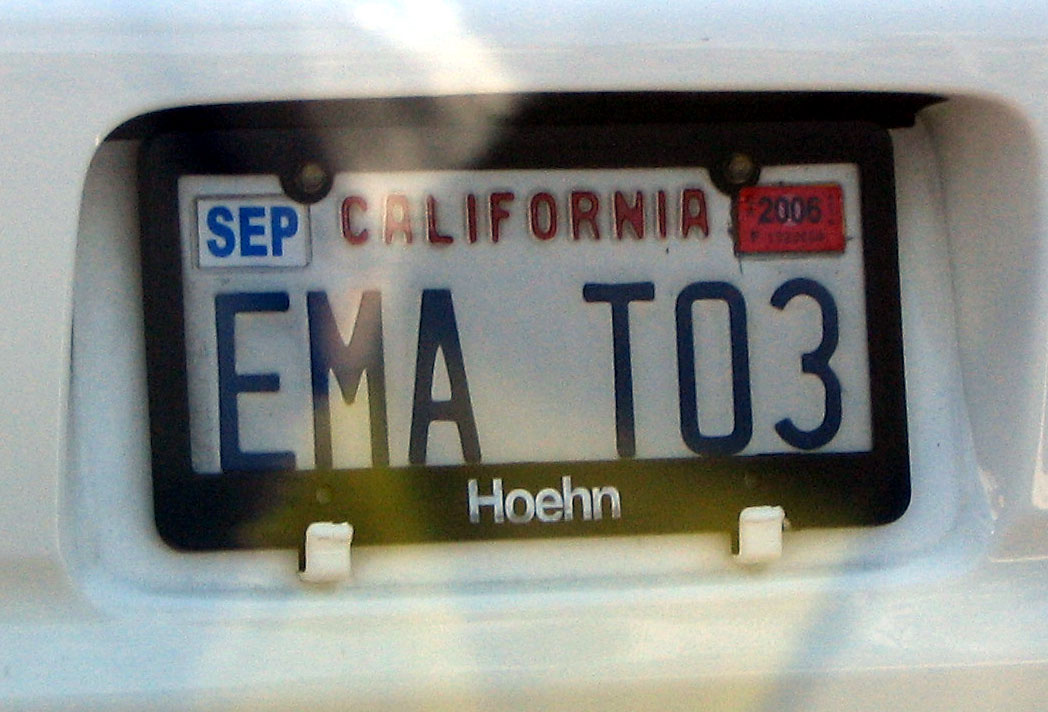 Hebrew & English: Mother to 3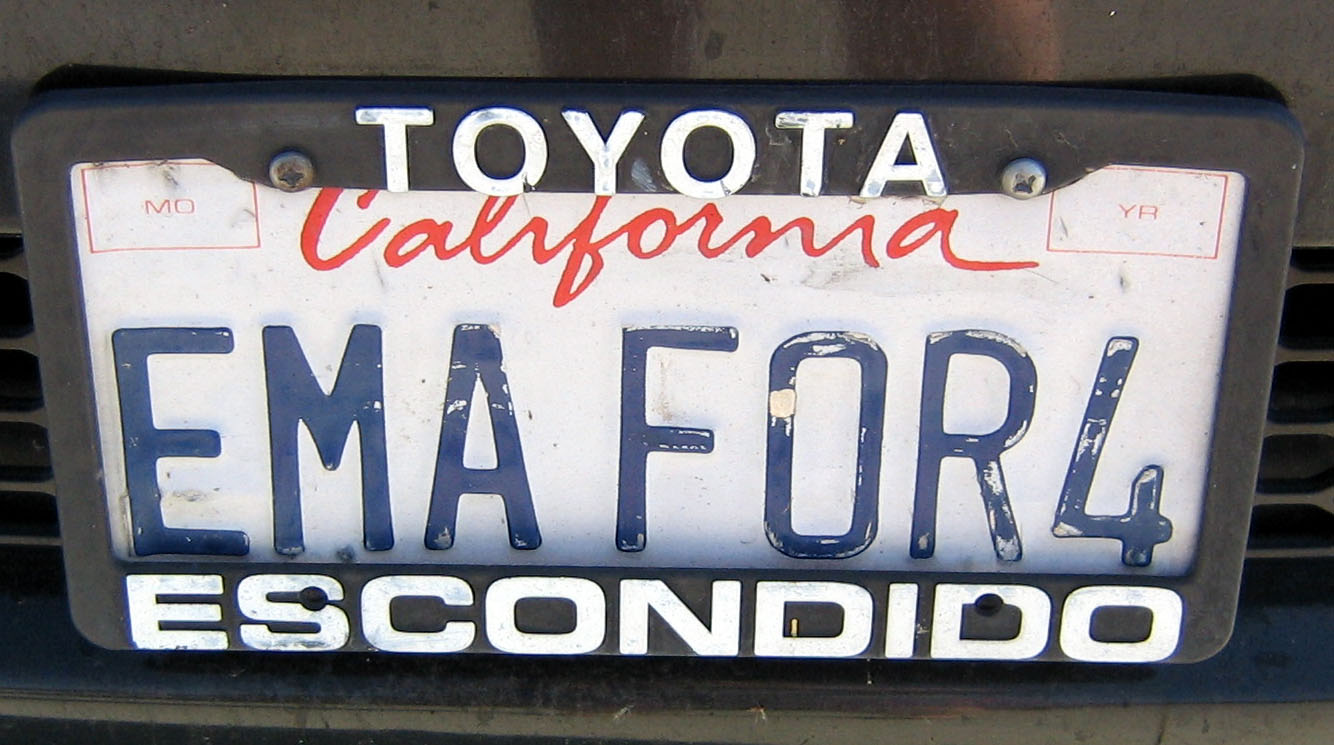 Hebrew & English: Mother for 4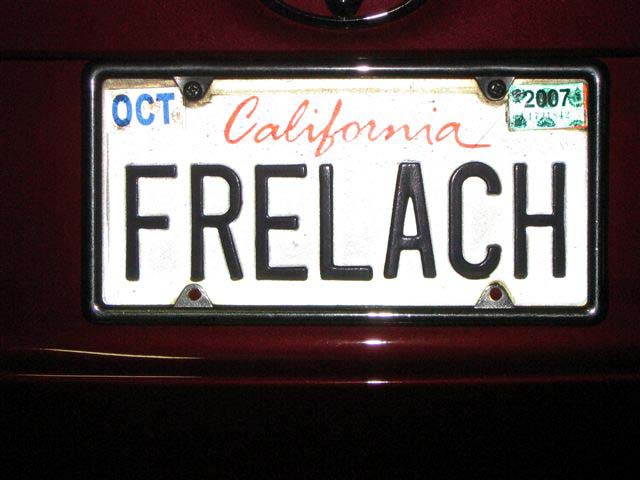 Yiddish: Happy, joyous; also a style of Jewish dance




Hebrew Slang: Redhead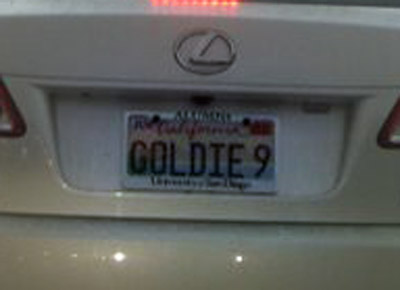 Yiddish: Goldie (as in Tevye's wife in Fiddler on the Roof)




English-Hebrew: Greater Good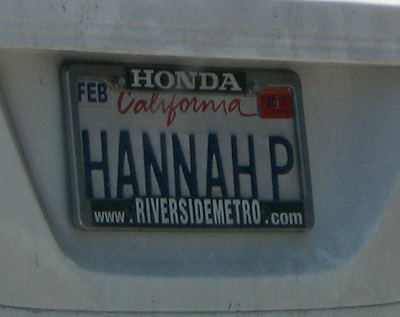 Biblical: Hannah (mother of Samuel)



Hebrew: Here I am!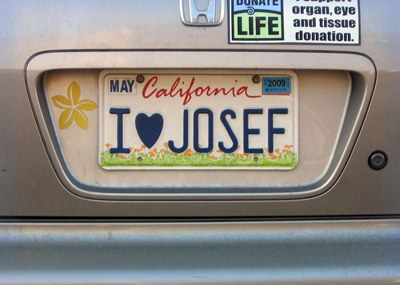 English: I Love Josef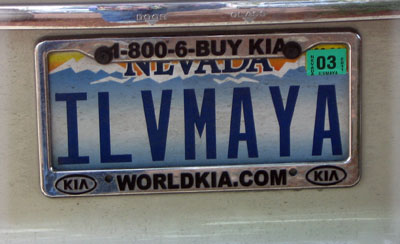 English: I Love Maya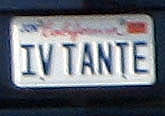 Roman numerals: 4 Yiddish (or French) Aunt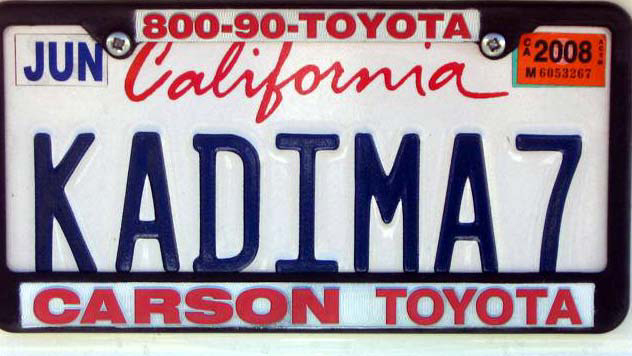 Hebrew: Forward 7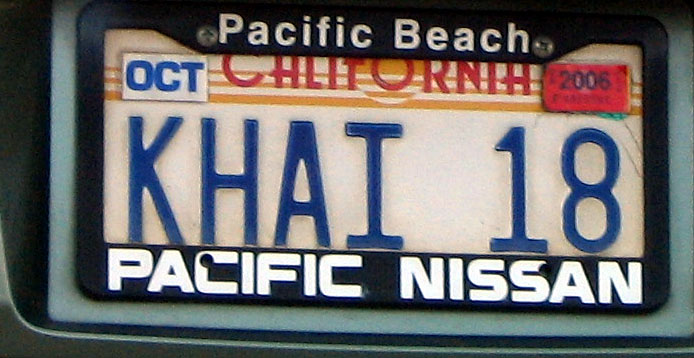 Hebrew: Life 18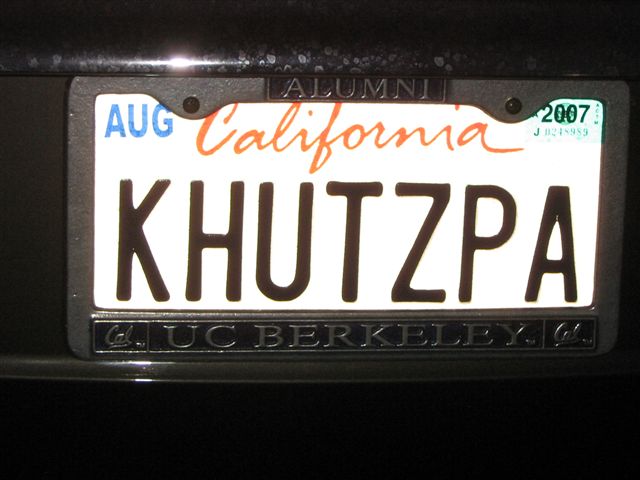 Yiddish: Colossal Nerve





Yiddish: Excrement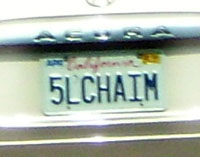 Hebrew: To Life 5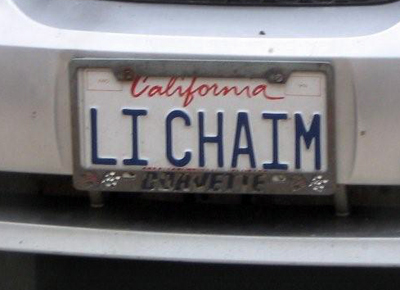 Hebrew: To life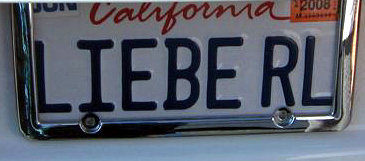 Yiddish: Love RL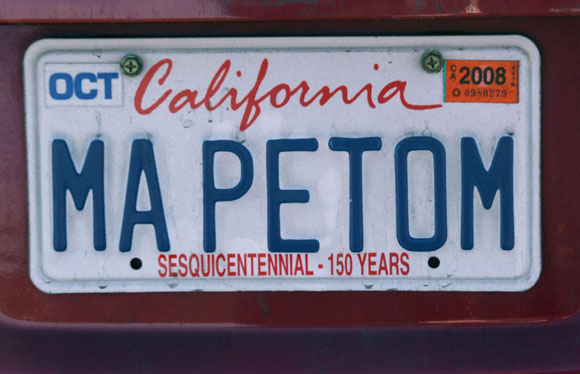 Hebrew slang: You've got to be kidding!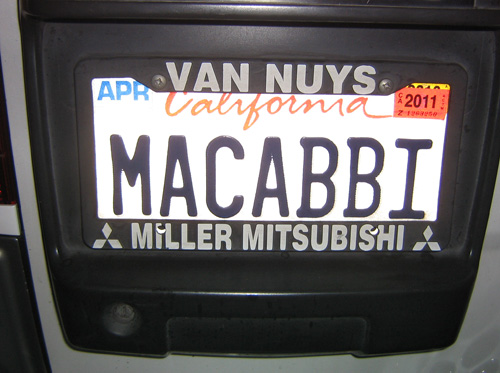 Hebrew: Derivative of Maccabees, whose fight against the Syrian Greeks gave rise to the holiday of Chanukah.The name today is used for an all Jewish Olympic style sports event, and for some Israeli teams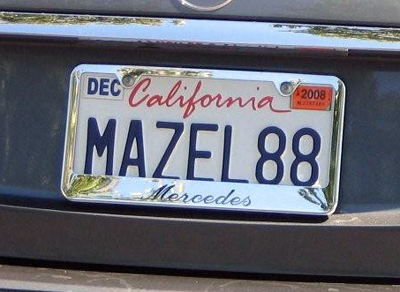 Hebrew/ Yiddish: Luck 88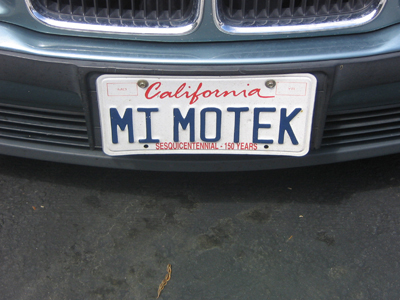 Spanish and Hebrew: My Sweetie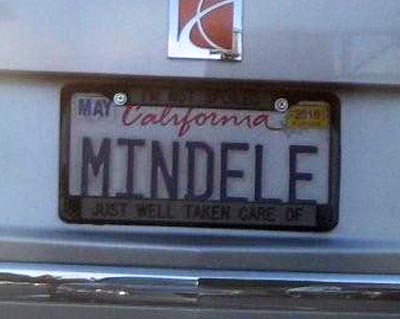 Yiddish: Little Mindy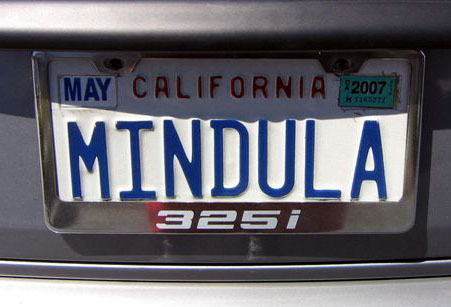 Yiddish: Little Mindy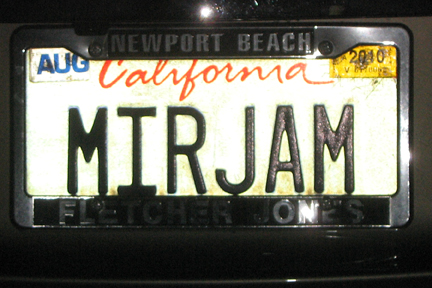 Spanish: Miriam (sister of Moses)


Hebrew: Commandment/ Good Deed


Biblical



English/ Yiddish: Mr. Happy Event



English-Hebrew: MYD (intials) life -- or perhaps mid-life


English-Hebrew slang: my sweetie


Yiddish:Two making me proud



Hebrew: The Israeli company
that developed drip irrigation


Initials followed by name of biblical spy who accompanied Joshua to Canaan


Biblical



Biblical: from Genesis, close to Paradise


English/ Hebrew One Redhead



One Hundred Twenty: The lifespan of Moses


Yiddish: Woe is me, Ma


English/Hebrew - Powered by God




Hebrew: Grandma


Hebrew: Grandpa 49


Yiddish: Likes small talk


English & Hebrew: San Diego Mother



English & Hebrew: San Diego Grandfather



English & Hebrew: San Diego Native



Yiddish: Treasure2


Hebrew/ English--Beginning of famous Shm'a Yisroel prayer


Biblical: A life as long as Moses


Hebrew abbreviation: Tikkun Olam (Repair of the World)


Biblical: Try for all 613 of God's commandments


Yiddish: Little Vic



Hebrew: Repentance



Yiddish: Two Wild and Crazy Folks


Hebrew: First name of General Yanush Ben Gal



Yiddish: Distinguished blood lines



Hebrew: Pretty One


Yiddish: Grandpa


Yiddish: Grandpas



Hebrew: Fly (insect)