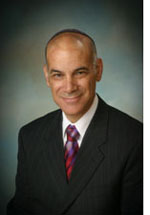 The best way to reduce your own troubles? Help others!
SAN DIEGO—After Sarah is buried the Torah reflects on Avraham's advancing age: "Abraham was old, advanced in years, and the Lord had blessed Abraham with all things." Although the JPS translation says that "Abraham was old" the literal meaning of the Hebrew means that he was advanced in "days."
Rabbi Avraham Yitzchak Shor took note of that when he wrote: "What is the Torah intending to teach us here? Do we not know that Avraham was growing old and well advanced in years? Why does the Torah say that he was advanced in "days" instead?"
He answered his own question: "According to our Sages, from the age of three Abraham was already a wise person who recognized and respected God. When he died he went to the Next World having not having wasted a single day of his life. Abraham performed mitzvot and acts of lovingkindness each day.
"From Abraham we learn a great secret: we make each day we live a full and meaningful one when we perform acts of goodness and compassion for God's children. As a wise person once said: "Each day I fail to perform a compassionate act for someone is one day less that I live." (Min HaTorah, Breisheet, p. 131)
A few years ago Rabbi Abraham Twerski wrote a book entitled Do Unto Others: How Good Deeds Can Change Your Life. In it he explains how performing mitzvot has transformative power not only for the receiver but for the giver as well. We fill our own lives with meaning and joy each time we reach out to another human being.
There is an old Chinese story about a woman who lost her only son and went to the holy man in her village and said, "What mystic powers do you have that will lift the ache from my heart?"
"Well, my dear woman," he said gently. "There is a wonderful thing you can do. I want you to go and get me a mustard seed from a home that has no problems. Such a mustard seed can ward off your own problems."
So she traveled to a beautiful mansion. Nothing could possibly be wrong there, she thought. She knocked at the door and said, "I have to find a mustard seed from a home where there are no problems. It's very important to me."
"Oh," they said, "you have come to the wrong house." They began listing all of their family problems, and the list went on and on.
She thought to herself, "Well, I certainly know something about problems, for I have my own. Maybe I can be of help to them." And she was. She listened and comforted them. The fact that she listened and cared helped them.
She then went on in her search to find the magic mustard seed. She went from house to house. But no matter where she went, to the wealthy or to the poor, she could not find that seed. it simply was not to be found.
The woman found that troubles are universal and she learned that in giving herself in love and compassion to help others, her own pain vanished. (The Speaker's Sourcebook, Ekeren)
Rosenthal is the spiritual leader of Tifereth Israel Synagogue in San Diego.


< BACK TO TOP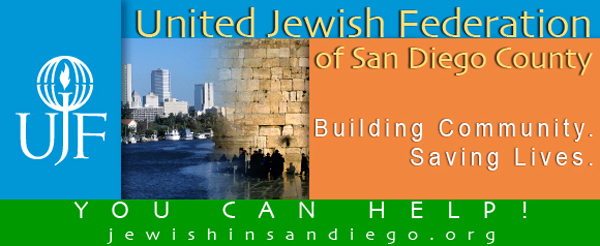 AMAZING TALES OF JUDAISM

She took a phone to bed with her
and saved the lives of her neighbors

DVAR TORAH: Chayei Sarah

By Rabbi Baruch Lederman

SAN DIEGO— Eliezer looked for Divine signs that Rivka was the right wife for Yitzchok. Eliezer was keenly aware that Hashem's Divine Providence runs all aspects of our lives with precise care.

Hashgacha Pratis (G-d's watchful guidance) is a foundation of our faith, and, if we look, can be found all around us in good times and bad, as the following true story illustrates:

Debra Trestman, an expectant mother, was a busy housewife with a growing family. An engineer by profession, she applies logical organization to manage her never ending chores. For example, she keeps only one phone in her house which is located downstairs in the living area. She reasoned that if the phone is more accessible, it will become a time draining distraction, keeping her from finishing all her tasks. A true engineer's solution.

There are many joys of being an expectant mother. These include nausea, tiredness, and a plethora of aches and pains. One night she was particularly under the weather. She
needed to lie down and she also wanted to speak to her mother on the phone. Accomplishing both things at the same time, she took the phone upstairs, got into bed and spoke to
her mom while lying down, till she hung up and fell asleep.

Debra was woken up at 4am by the phone ringing. It was now early Monday morning, October 22. The Trestmans lived in Rancho Bernardo, what would become one of the hardest hit areas of the 2007 San Diego Wildfires. It was a call from Reverse-911, an automated system that phones people to advise them of emergencies. They were ordered to evacuate immediately.

The winds suddenly shifted and the fires moved from the Wild Animal Park area to Rancho Bernardo, a distance of over 15 miles, in less than 15 minutes. Everyone including
emergency workers was caught off guard. They couldn't alert people fast enough. Debra woke up her husband Yehuda and the children and they got out a.s.a.p.

During this frenzied process, Debra managed to call a few friends to warn them. One of those calls was to Neal & Barbara Levine. The Levines had been asleep. They were aroused, only to find that the fire had already reached the back of their house. They ran out immediately. Their house burned to the ground, but their lives were spared in a nick of time by Debra's call.

The Trestman phone was normally not upstairs. If Debra hadn't gotten sick, the phone would have been downstairs and they would not have heard it. As a result of a severe bout
of morning sickness (or in this case evening sickness), the Trestmans avoided a lot of smoke inhalation, and the Levines avoided the fatal flames.

Dedicated by Dr. Buzz Kaufman in memory of his parents Irvin A. & Mildred M. Kaufman.

Rabbi Lederman is spiritual leader of Congregation Kehillas Torah in San Diego.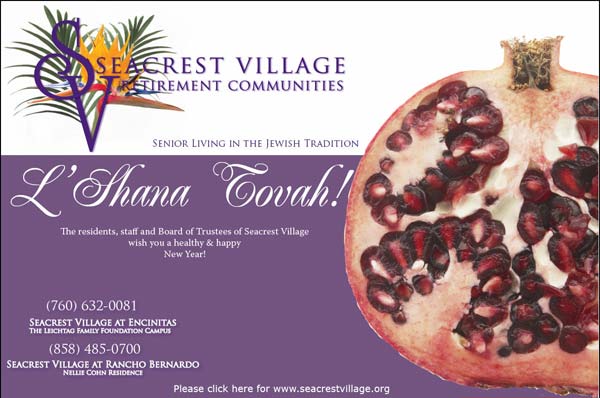 Convicting foot soldiers, while giving master terrorists virtual immunity

By Shoshana Bryen

WASHINGTON, D.C.—The Spanish tribunal handed down sentences of nearly 40,000 years each to three perpetrators of the March 2004 Madrid train bombing that killed 191 people and injured 1,800. Rogelio Alonso, a Spanish expert, said the trial showed "it is possible to fight this type of [Islamist] terrorism through the courts... we already had an efficient legal framework in place because of ETA; we had the right laws to confront terrorism."
Au contraire. The extravagant sentences were largely symbolic (under Spanish law, one cannot serve more than 40 years), the other 18 convicted received sentences of 10 years or less, and seven were acquitted. A long sentence went to the man who owned the shop where most of the phone cards used in the mobile phones that detonated the explosives were bought, on the grounds that without him, there would have been no bombing.
The verdicts prove that the law enforcement approach is insufficient to deal with terrorism and the standards of evidence required to convict in a Western courtroom can allow masterminds to escape and only foot soldiers to be convicted, assuming they survive the event. No one was convicted of conceiving, planning, recruiting or masterminding, and no connection was established to larger terror organization. Indeed an American expert told reporters, "There isn't the slightest bit of evidence of any relationship with al Qaeda. We've been looking at it closely for years and we've been briefed by everybody under the sun... and nothing connects them."
Really? Among the acquitted was Rabei Osman Sayed Ahmed, known as "Mohammad the Egyptian." He is now in prison in Italy, convicted of belonging to an international terrorist group. An Italian wiretap had Osman boasting, according to Spanish prosecutors, of being "the thread behind the Madrid plot," but translators in Madrid disputed the translation from the Arabic. A piece of paper found in Osman's Italian apartment with the words "martyr," "honey" and "11-03-04" (3-11-04 in the United States) was called "not conclusive" by the Spanish judges.
Furthermore, the Madrid bombing had the physical hallmarks of al Qaeda, including nails in the bombs (they borrowed that from the Palestinians) and an international group of Sunni Moslem bombers. And there was the timing. The blast occurred three days before an election between a candidate who put Spain in the Iraq Coalition, and one who promised to withdraw from it. Having lost Afghanistan, al Qaeda leadership needed to control Iraq; peeling away the coalition partners by terrorizing their people would be important.
The Madrid tribunal didn't go there, but without an intellectual framework, each terror event appears to occur in a vacuum. In our war, if governments don't see the larger pattern of threats to Western society, they will end up banning cell phone cards (or stripping passengers in airports) instead of eliminating al Qaeda cells.
There are those for whom finding an al Qaeda link in Madrid would have been inconvenient - starting with the Spanish Prime Minister. While we hope the verdict was not orchestrated by politics, it is hard to imagine that a court could have found the cell phone card salesman guilty of murder without convicting the mastermind.

Bryen is director of special projects for the Jewish Institute for National Security Affairs


< BACK TO TOP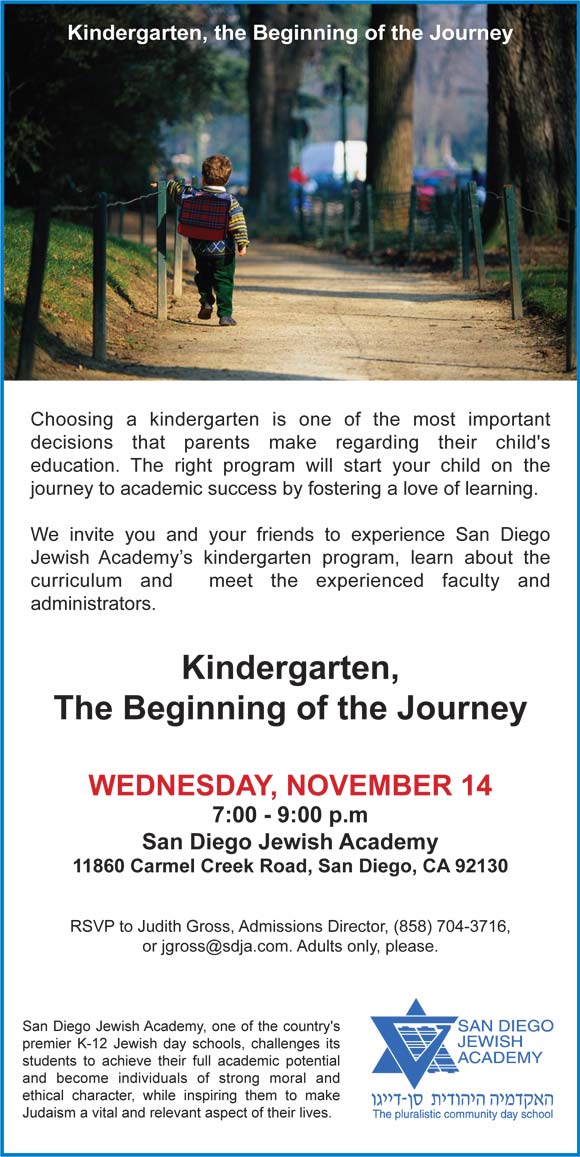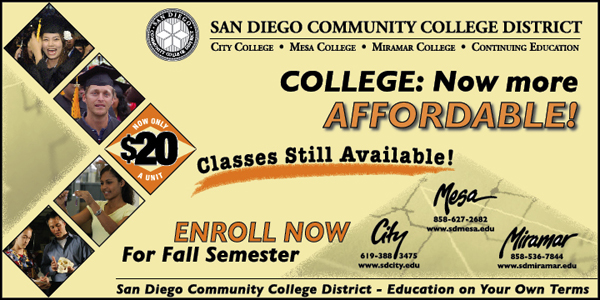 Salah Uddin Shoaib Choudhury, a Muslim moderate, inspires Federation

By Judith Apter Klinghoffer

PHILADELPHIA, Pennsylvania—It is easy to lose heart, become cynical, give up on the human race. One has to look at Saudi King Abdullah's visit to Britain, the feminists efforts to justify the subjugation of Muslim women (recently joined by Laura Bush!) or, for that matter, the current preparation for the upcoming "no concessions" Israeli Palestinian conference in Annapolis. But it would be wrong. For it would fail Salah Uddin Shoaib Choudhury and no one has the right to do that.

Earlier his week, I had the unique honor of shaking his hand. I knew of his plight. Only six months ago I asked readers to sign a petition on his behalf so I was delighted to discover that he is safe, in the US. He is charged with "Sedition - treason -blasphemy" because he tried to board a flight from Dhaka to Tel Aviv to attend a peace conference in 2003. Yes, "is" is the correct tense. International agitation led to his release on bail in 2005 but not to the dropping of the charges. That means he can be rearrested any minute, tortured and placed in solitary confinement or even worse.

What can be worse? He can be held in the same prison that holds Bin Laden supporters of the type who do not tolerate sharing space with Muslims who have a moderate interpretation of Islam. They have tried to assassinate repeatedly and he has narrowly escaped them at least twice before.
So, imagine my surprise when he told be that he is going back on November 5th . Even Sharansky did NOT go back.

Yet, this smiling 42 year old insisted that he is. "I have a family there. I have followers there. If I leave they will be disappointed, lose heart. I must go back." I could only shake my head in wonder. We have asked where are the Muslim moderates? He stepped forward and in so doing demonstrated the price such moderates have to pay. I hope those who advocate cutting and running from the Muslim world realize who they are leaving behind and who they are embracing in their stead.

With these thought swirling in my head, I sat down to listen to his talk. Trust Choudhury to surprise me yet again. "Do not think that if you let Israel fall, the US will be safe," he said. "Israeli flags are always burned together with the American ones. I heard a former Bangladeshi supreme court judge say that peace will come only after Israel and the United States will be erased from the map."
I stared. He was speaking in the Jewish Federation building to a Jewish audience. What made this Bangladeshi realize the dark secrets that lurk in some American Jewish hearts?

I doubt he read Ruth Wisse's penetrating Jews and Power. Yet, he not only realizes that as Wisse argues there is an inseparable tie between the survival of democracy and the survival of Israel but that "most American Jews and all too many Israelis . . . reverted to the Diaspora strategy of accommodation in a situation guaranteed to quicken and prolong the war against them." In other words, in fighting to reduce hostility against Jews and Israel in Bangladesh, he is fighting for a democratic, reformist Bangladesh.

How can we help? asked somebody in the audience following his talk. Actually, his Jewish "brother" Dr. Richard Benkin who mobilized the Jewish Community as well as Congress on Choudhury's behalf was also in attendance. "Help me find Jewish pen pals for Bangladeshis and continue to fight Radical Islamists and those who try to accommodate them," was Shoaib's answer. You may also wish to visit Benkin's website Interfaith Strength and the site of Choudhury's paper Weekly Blitz .

Who is winning I asked. He refused to get pinned down. "They are winning. We are winning," he said. "In the end, we will win.!" So, there you have it. He dared us not to be as hopeful as he is. He acknowledged he may not get there but he wants to make sure every day he lives will bring his people closer to victory. What can I say but ecco homo? What can I do but pledge to do my best not to let him down?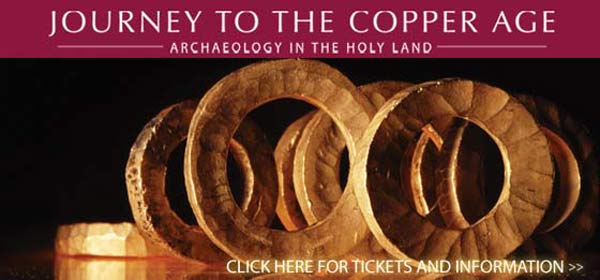 SAN DIEGO JEWISH WORLD
THE WEEK IN REVIEW
• THURSDAY, NOVEMBER 1
Shoshana Bryen in Washington, D.C. "A Town Meeting at Foggy Bottom"
Rabbi Wayne Dosick in Carlsbad, California: "Some hints for fire victims and their friends from two who went through it"
Larry Zeiger in San Diego: "Monty Python-style riff on the Bible offered at San Diego Rep"
• WEDNESDAY, OCTOBER 31
Donald H. Harrison in San Diego: "Sandy Koufax, Jackie Robinson are role models for this baseball story"
Joe Naiman in El Cajon, California: "Short Track Racecars in Ramona and its owners weather the Witch Creek Fire"
Isaac Yetiv in La Jolla, California: "The fabled Rebbe Hai Tayeb lo-met of Tunisia bests a Jerusalem Talmudist"

• TUESDAY, OCTOBER 30
Garry Fabian in Melbourne, Australia: "Communal lethargy dogs Jewish roof body" ... "Go-ahead for Jewish same-sex unions" ... "Jewish journalist nominated for Walkley Award" ... "Aussie educators link with Israel"
Donald H. Harrison in San Diego: "Ad hoc task force lays traps for scammers in wake of fires"
Ira Sharkansky in Jerusalem: "Swift Swiftian response to Gaza rockets"

• MONDAY, OCTOBER 29
Donald H. Harrison in San Diego: "Rabbis prepare for theological questions about the fires."
Morton A. Klein in New York: "Palestinian agenda dooms Annapolis conference to failure"
Dorothea Shefer-Vanson in Jerusalem: "Scandals, corruption weaken Israel"
David Strom in San Diego: "The danger of substituting political faith for logic"
• SUNDAY, OCTOBER 28
Donald H. Harrison in San Diego: "And after it all, still there is music"
Natasha Josefowitz in La Jolla, California: 'Old age: A privilege denied to lots of people"
Joe Naiman in Lakeside, California: "Jewish trainer wins Arab-sponsored Breeders' Cup race"
Sheila Orysiek in San Diego: "Waiting for FEMA, DEMA, SCHEMA and EMA"
• SATURDAY, OCTOBER 27
Donald H. Harrison in San Diego: "Prayers amid the rubble and the ash."
Sandy Levin, Ph.D in La Jolla, California: "Women, listen to your hearts"
F. Jay Winheld in San Diego: "A century of Jewish cooking—an anthology of the good and the bad"
Larry Zeiger in San Diego: "Jersey Boys: Flashback to an era when anything seemed possible."

• FRIDAY, OCTOBER 26
Shoshana Bryen in Washington D.C.: "After withdrawals from Lebanon and Gaza, should Israel risk West Bank departure?"
Donald H. Harrison in San Diego: "As evacuation center, Qualcomm Stadium hosted all-around team."
Rabbi Baruch Lederman and Ron Cruger in San Diego: "Slipping the key out of the lock—for what may be the final time"
Rabbi Leonard Rosenthal in San Diego: "God was not in the fires, but in the 'still small voices' of responders"