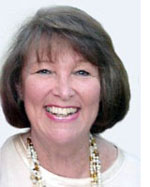 SHERMAN OAKS, California—I should have sensed that something was amiss when I saw that Synthia L. Hardy misspelled our first name. And when she appeared on stage tossing a barrage of f-bombs, I became even more apprehensive. And it was mostly downhill from there.
It's hard to believe that a beautiful woman with an almost adequate voice could portray the vivid Billie Holliday and make her appear boring. In a static recitation which she presumably wrote herself (since no one else was credited with authorship), Hardy touched on the highpoints (or, in Holliday's case, the low points) in a life filled with rape at the age of 10, prostitution, betrayal, drugs, abandonment, racism, and attitude. All underplayed to the point of apathy.

She came alive, however, singing a smattering of Holliday's more easily accessible successes: Lover Man, God Bless the Child, Them There Eyes, and the haunting Strange Fruit. Hardy captured Holliday's soft, whispery quality, but she missed out on the surprising blues variations that made Holliday's delivery so unique. She also lacked the mellow, rich chocolate pudding timbre of Holliday's voice.

The best part of Hardy's set was the phenomenal jazz pianist Richard "Eighty-eight Fingers" Turner, Jr., who accompanied her. A lot more of him would have been welcome. And maybe a little of JUDY Holliday, too.

As producer/director Bryan Rasmussen noted, this is the 50th anniversary of Billie Holliday's death. Let's hope she isn't spinning in her grave.


So, could the second half of this twofer get any worse? Well, yes. Dan Spector as Humphrey Bogart set his one-man characterization at Romanoff's on the night that Bogie won the Academy Award for "The African Queen." Moving even less than Hardy had, Spector sat at a table continually drinking and smoking and talking to his Oscar (a skinny facsimile that didn't look anything like an Oscar). His life story was even more boring than Holliday's, consisting mostly of "And then I married…" His three wives were either crazy before he married them, or wound up that way. His third, Mayo Methot was, in fact, diagnosed as a paranoid schizophrenic (before or after?) she stabbed him in the back with a kitchen knife and nearly punctured his lung and severed his spinal cord.

As for his fourth wife, Lauren Bacall, she was barely referred to, and when she was he called her "Lauren." Which nobody who knew her ever did. She was always called "Betty," her given name. If Spector was concerned that his audience wouldn't recognize her as Betty, he could have inserted a simple one-sentence explanation to solve the problem. But he didn't, and so his references to her were as phony as his Oscar. But he DID mention that his anti-Semitic mother was not pleased that he had married "a Jewish girl".

In addition to his Oscar, Spector's "props" included black and white photos of himself as a child, his boat (to illustrate his love for the sea), and TV kinescopes of his appearances before J. Parnell Thomas' Un-American Activities Committee.

As far as I'm concerned, the only entertaining moment in Spector's performance was when he imitated director John Huston. For those few sentences he sounded exactly like Huston. Which is more than you can say for his interpretation of Humphrey Bogart.

Billie & Bogie will continue at the Whitefire Theatre, 13500 Ventura Blvd. in Sherman Oaks, Saturdays at 8 p.m. through August 22nd. Call (323) 960-4418 for reservations.