By Sara Appel-Lennon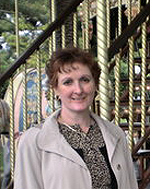 SAN DIEGO—-Imagine learning to surf at two years old, winning a surfing contest for amateur big wave surfers in your age group at the North Shore in Oahu at six years old, and surfing big wave competitions at Waimea Bay at age eight. This is reality for Makuakai Rothman, big wave surfer.
Rothman lives up to his name, Makuakai, which means Father of the Sea in Hawaiian. At age 17 he surfed in Maui where he won $66,000 for winning the 2002 Billabong XXL Big Wave Competition. It was the biggest wave ever surfed that winter, when the waves are the highest. A sixty-six foot wave is the approximate height of a seven foot story building.
In 2007 he won the O'Neill World Cup of Surfing, 2nd jewel of the Triple Crown, where he won $15, 000. He needed a 9.2 and earned a 9.5 instead. It was an important milestone for Rothman since it was the highlight of his career and it took place at Sunset Beach in Oahu, where he first learned to surf.
Asked to share his thoughts about winning the 2007 Triple Crown and receiving so much fame at a young age, Rothman said, "Just blessed I guess. I got the name Makuakai for a reason…Thanks to my parents for good genetics."
Rothman is from the North Shore in Oahu, Hawaii. His birthday is June 17, 1984. He is the oldest with two brothers and one sister. His father, legendary professional surfer, Eddie Rothman, is Jewish and started Da Hui Surf Club to bring order to the surfing spots in Oahu.
Makuakai Rothman is known as the best Jewish Surfer in the world. In response, Rothman laughs and says,"Thanks, whoever gave it to me…I don't know if I'm best in the world. I try my best. That's for sure."
Referring to his title, Prince of North Shore, Rothman admitted "I like that one," as he chuckled. "The prince," as he again chuckled. .."Nobody even knows how I got that name. My big brother growing up gave it to me. It's one for the archives… Everyone has their own ideas about why but they don't know how it came about."

Rothman declined to elaborate further.
In regards to how religion fit into his life as a child, Rothman said, "I just went to the beach, that was my religion." I wasn't into religion a lot, out of sight out of mind…"
However, he said, "God is the ocean. God is the air. God is the sun…Every time I'm out there I give thanks. I'm blessed that I get to enjoy the ocean. Not everyone knows how to enjoy the ocean….No cell phones out there."

Concerning formal Judaism, he said: "I've been getting more into it..." adding that he has talked to some rabbis in Hawaii.
Rothman also told this interviewer about Dorian "Doc" Paskowitz,his long time friend and mentor. "He's one of the old wise men… He knows about Judaism. Not his first rodeo, not first time he walked around the block," Rothman said.
Rothman said "Dorian Paskowitz was the first person to take a surf board to Israel and teach surfing over there" approximately 50 years ago.

Paskowitz asked the director of the Israeli Surfing Association, Arthur Rashkovan, to introduce him to local Israeli-Arab surfers. In 2004 the first Israeli-Arab surfing
Go to top of right column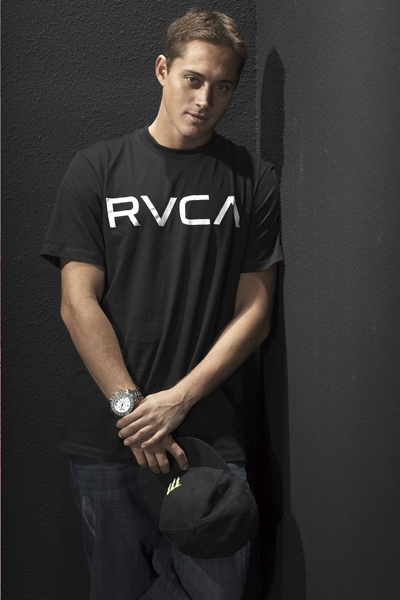 Makuakai Rothman

competition took place. Because of its success, Paskowitz donated surfboards from the United States and Surf 4 Peace was started.
After reading a Los Angeles Times article in July 2007 about how Palestinians in Gaza needed to share one surfboard, Paskowitz made some calls and arranged to have 14 surfboards from Israeli surf shops donated to the Palestinians.

Doc Paskowitz and his family asked Rothman to accompany them to Israel for a "Surfing 4 Peace" Concert with his son, David, and Kelly Slater, eight- time world surfing winner and of Arabic descent.
The motive for five days of surfing was to raise awareness about the Palestinian surfers in Gaza. A concert in Tel Aviv, for which Rothman and David Paskowitz co-authored the song "Together People," took place before the World Cup. Rothman had only one night to practice before the performance for 3000 people.

When talking about Muslims and the Israelites, Rothman said, "Can't tell me all those people aren't related. Kind of a joke, no? Need to believe in common man."

Rothman said at first it was a hostile environment when they brought Israeli and Arab kids together to surf. He said that when they were finished, we saw kids "high fiving and hugging each other."

Reflecting on the experience, Rothman said, "I'd rather produce the show than star in it. If I need to be in front of a camera to further my career, I will."

He says that he lets his surfing do the talking. The advice he gives to people is "Never give up. Follow your dreams to the max. If you put your mind to it, anything is possible. Just try your best."
Appel-Lennon is a San Diego-based freelance writer. She may be contacted at appels@jewishsightseeing.com