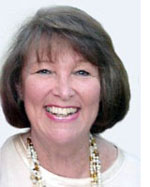 HOLLYWOOD, California—If they gave Tonys or Emmys or Golden Globes for the best performance by an actor in a Tiny Little Theater, Shelly Kurtz would be bouncing up on stage to collect all of them this year. As Andrew Baker in Patricia Parker's new play Don't Forget to Remember, Kurtz delivers a breath-taking performance that is, in turn, whimsical, then moving, then horrifying, and finally, devastating, as he progresses through the ravages of Alzheimer's disease.

Don't Forget to Remember is not an easy play to sit through. It's not easy to hold your breath for a full 90 minutes. But Kurtz brings humanity and dignity---and even humor---to the role even as he descends into rage and madness. And his caretaker wife Dolores (Trudy Forbes) and daughter Sarah (Lisa Clifton) are with him all the way, watching him deteriorate and still providing patience and love.

Dolores, at first, maintains her sanity by wrapping herself in a thick blanket of denial. She responds sweetly when he can't find his wallet or his keys, and doesn't correct him when he garbles his words (he says "invincible" when he means "invisible," for example). Instead, she displaces her emotions by focusing on Sarah, who is, to Dolores' horror, a lesbian.

Their feud becomes irrelevant, however, when Andrew begs them to assist him in committing suicide "when the time comes." Euthanasia, he explains, comes from the Greek and

Go to the top of right column
means "a good death." Dolores, an ardent Catholic, sees it as murder. Sarah, who is a doctor, believes that it goes against the physician's code to "do no harm."

It's particularly ironic that this play, now having its world premiere at the Lounge Theatre in Hollywood, should be dealing with this subject at just this time, coinciding with the heated arguments about President Obama's health plan and the vicious fabrications that the plan will result in "old people being murdered or coerced into suicide."

It's ironic, too, that playwright Patricia Parker's mother and director Kiff Scholl's father both died from complications associated with Alzheimer's. It helps to explain the pathos, as well as the astonishing realism they bring to the play. Director Scholl has steeped this struggling family in every conceivable emotion, and his cast of three does justice to Ms. Parker's sensitive script.

Andrew, who had been a University professor and prolific poet, provides some beautiful poetry, which serves to emphasize the vivid contrast between the state of his mind earlier and after the disease has taken hold. It also explains his desire for assisted suicide. As Sarah eventually comes to understand, "it's not about his choosing how he wants to die, it's about his choosing how he wants to live."

Don't Forget to Remember is a blockbuster play for the strong-of-heart. It will continue at The Lounge Theatre, 6201 Santa Monica Blvd. in Hollywood Fridays and Saturdays at 8 p.m. and Sundays at 2 through September 6th. Call (323) 960-7780 for reservations. The Lounge Theatre was recently purchased and renovated by Racquel Lehrman, founder of Theatre Planners, and the producer of this play.