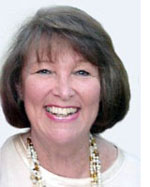 HOLLYWOOD—So there's this radio DJ who is running a contest to find the best new musical talent in town. Doo-wop doo-wop doo-wop. Then there's Denny (the cute one) and his buddy Eugene (the nerd) practicing their moves in Denny's basement. Then they add Wally (the choir boy) because he can raise the $50 they need to enter the contest. And finally, there's Skip (the hunky garage mechanic) who wanders in from the "wrong side of town." And sh-boom, you've got a singing quartet! And you also have one of the most delicious new musicals to hit the stage since The Marvelous Wonderettes.

Roger Bean, who created and directed the Wonderettes is also the writer and director of this 1960s pop retrospective, Life Could Be A Dream. And, like the female quartet in Wonderettes, the four male singers in this show are sensational, at least as good (or better) than their 1960 counterparts, the Four Tops, the Monkees, Frankie Valli and the Four Seasons, Gerry and the Pacemakers, et al.

The current quartet consists of Doug Carpenter as Skip, Ryan Castellino as Wally, Jim Holdridge (a Jerry Lewis look-alike) as Eugene, and Daniel Tatar as Denny. Together they call themselves "Denny and the Dreamers."

There is also a female love interest, a spectacular singer named Lois (Jessica Keenan Wynn), who is there ostensibly to help them with their moves and dance routines. (The show's actual choreographer is Lee Martino, who keeps the group bouncing non-stop for nearly two hours with undiminished energy and enthusiasm.)
The songs themselves are so well integrated into the plot that it's hard to tell which came first. Did Musical Arrangers Roger Bean, Jon Newton, and Steve Parsons, and Musical Director Michael Paternostro choose the songs and then script the play around them, or did they select songs to go with the lively and predictable plot?

Among the more recognizable hits of the more than two dozen the group performs are "Sh-Boom," "The Wanderer," "Earth Angel," "Only You,""I Only Have Eyes for You," "Sunday Kind of Love," "Unchained Melody," "The Great Pretender," and "The Glory of Love." There are also a number of wonderful songs that you may not recognize or remember, and those are fun to be reintroduced to as well.

While veteran sound designer Cricket S. Myers has overmiked everyone just a little bit and lighting designer Luke Moyer sometimes has a little trouble keeping up with the bouncing players, these are minor cavils. Tom Buderwitz' tacky, cluttered basement set is spot-on perfect, as are Shon LeBlanc's multiple costume changes. And like the Wonderettes, there's no doubt this show will play here forever and then go on to become a big hit in New York.

Co-producer David Elzer, a nice Jewish fellow who also produced the Wonderettes, was standing by the exit greeting the members of the audience as they filed out. (It was a fully packed house.) I said to him, "My god, David, where did you find these guys?" To which he replied, with an exhausted smile, "We held a lot of auditions!" Rama lama ding dong.

Life Could Be A Dream will continue Thursdays and Fridays at 8 p.m., Saturdays at 3 and 8, and Sundays at 3 at the Hudson Mainstage Theatre, 6539 Santa Monica Blvd. in Hollywood, through September 27th. Call (323) 960-4412 for reservations.