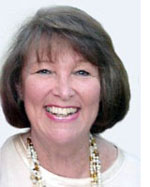 BEVERLY HILLS, California—What if J.D. Salinger—son of a Jewish father and Catholic writer— had never written anything besides Catcher in the Rye? And what if he hadn't even written that, but merely put his name on another writer's work? And what if the 18-year-old Joyce Maynard, instead of dropping out of Yale to live with him for a year, had stayed for only one night and provoked him into revealing the sordid details of the life he had lived some 50 years earlier?
In Colin Mitchell's new play, Breaking and Entering, now having its world premiere at Theatre 40 in Beverly Hills, the relationship between the irascible, reclusive old writer and the intense, aggressive young woman only superficially resembles the celebrated Salinger/Maynard affair. Very shortly after breaking into the secluded home of W.J. Trumbull (Steven Shaw), Milly Smith (Meredith Bishop) reveals that she has a very specific agenda. She wants Trumbull to read her "masterpiece," the novel she had finished just that morning.

Early on, Trumbull's irritable attempts to rid himself of this persistent intruder are real and well played, but very soon the two begin to engage in a deadly cat-and-mouse game. Except, who is the cat and who is the mouse?

Milly's book, which she eventually inveigles him to read, is called "Breaking and Entering" and is a chronicle of Trumbull's life---with all its secrets---right up to the present moment. It's a

fascinating premise, and their asides about "truth" and the artist's pursuit of "immortality and importance" are interesting and potent.

But as the mystery unfolds and the tension increases, the plot, unfortunately, unravels. There are too many improbable
coincidences, too many unlikely plot twists. And why on earth would a woman decide to give away her only son for no apparent reason? That implausible plot twist is never explained nor even guessed at.

In the midst of all the escalating frenzy, Trumbull is attempting to listen to the seventh game of the World Series as narrated by two bumbling sportscasters, played by an ineffectual Lary Ohlson and Christopher Gehrman. The game, which is apparently supposed to provide some comic relief, is going into its 25th inning as the play ends. However, since the play is set in early November, wouldn't the World Series---and the 25-inning game---be long over by then?

While director Mark L. Taylor has done fairly well with the curmudgeonly Trumbull and the hysterical Milly, there's not much he can do with a script that suddenly goes lame. But designer Jeff G. Rack has done a superlative job with the set, which at times is the most interesting part of the production. As is Jeremy Pivnick's intricate lighting design.

Playwright Mitchell is introduced in the press handout as "the prestigious writer/producer/director/actor." Unfortunately, Woody Allen he isn't.

Breaking and Entering will continue at Theatre 40's Reuben Cordova Theatre at Beverly Hills High School, 241 Moreno Drive, in Beverly Hills Wednesday through Saturday at 8 p.m. and Sundays at 2 through September 13. Call (310) 364-0535 for reservations.