By Ethel Hofman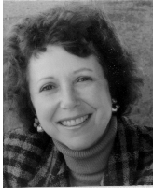 MERION STATION, Pennsylvania— Labor Day heralds the end of summer. It's back to school, work resumes a hectic pace and your vacation refrigerator is filled with the remains of meals served to the hordes of family and guests who appeared spontaneously at weekends.
My pet peeve. I do not want to pack up almost empty jars of mustard and catsup; the leftover cup of flour, cocktail mixes, and partial bags of frozen veggies – just to name a few items which lurk in my vacation cupboard or 'frig. My Scottish-Jewish upbringing shudders at tossing it all out and food pantries usually do not want opened jars or containers.

Here are some frig, freezer and pantry tips and recipes that need no set amounts. Useful year round.
1. Salad dressing: to almost empty mustard and catsup jars, add equal quantities of vegetable oil or olive oil and apple juice, 1/2 teaspoon garlic powder and a squeeze of fresh lemon or lime juice. Cover and shake well. Use at room temperature.

2. Soft Serve Cookies and Cream: Empty what's left in containers of icecream and sorbet into a bowl. Swirl together, fold in crumbled cookies or cake and some chocolate chips. Spoon into short glasses and serve.

3. Quick Veggie Soup: place leftover cooked veggies and potatoes in a blender or food processor. Add a cut up green onion, a squeeze of lemon juice and enough broth to cover. Whirl to a puree, heat through, season to taste and serve with crackers.

4. Triple Melon Cooler: Place 4 cups melon cubes (may combine cantaloupe, watermelon, honeydew) in the food processor. Add 2 tablespoons honey, 1/2 cup loosely packed mint leaves and 1/2 teaspoon fresh ground pepper. Whirl to puree. Pour into a pitcher, add lemon or lime soda. Stir lightly and serve.

5. Reduced Cal. Coleslaw: Combine leftover coleslaw with a package of shredded cabbage. Stir in a generous splash of olive oil, some fresh lemon juice, a handful of snipped fresh herbs such as parsley or basil and salt and fresh ground pepper to taste.

6. Quick Gazpacho: Cut up veggies like peppers, cucumbers, tomatoes and place in blender jar. Add a splash of rice vinegar and enough tomato juice to cover. Whirl until veggies are coarsely chopped. Season to taste with garlic powder, salt and fresh ground pepper. Serve at room temperature.

Vegetable Bin Soup
(pareve or dairy), serves 4-6

This is a very forgiving soup, quantities may vary as needed. Substitute whatever fresh and/or frozen vegetables and herbs you have on hand. Wilted is fine too.
2 tablespoons olive oil
1 medium onion, thinly sliced
1 teaspoon minced garlic
1 medium green or yellow zucchini, thinly sliced
2 cups frozen vegetables such as peas and carrots
2 cups shredded spinach or lettuce leaves
1 medium tomato, coarsely chopped
2 cups vegetable broth
1 1/2 cups tomato juice
1/4 cup snipped fresh dill
salt and fresh ground pepper to taste
1 1/2 matzos, crumbled into coarse crumbs
4 tablespoons sour cream (optional)

In a large saucepan, heat the oil over medium heat. Add the onion. Cook until beginning to soften, about 5 minutes. Add all the remaining ingredients except the matzo and sour cream. Bring to simmer. Cover partially and cook for 15 minutes or until the vegetables are cooked. Season to taste with salt and pepper.

Divide the matzo crumbs into 4 bowls. Ladle the soup over. Top with sour cream (optional).

Indian Summer Chicken Salad (meat) serves 4-6

A blackberry-lime dressing transforms leftover chicken spiked with a smattering of chives into a sparkling main dish. Serve with warm crusty breads.

3/4 – 1 cup blackberries
1 green onion, trimmed and cut into 1-inch pieces
2 teaspoons Dijon mustard
1/2 cup rice vinegar
2-3 tablespoons honey, warmed
2 tablespoons lime juice
1 tablespoon grated lime rind
3/4 cup olive oil
salt and pepper to taste
3 cups diced cooked chicken
2 tablespoons snipped chives
2 cups cooked corn kernels
shredded arugula or lettuce

Go to the top of right column
Prepare the dressing: Place all the ingredients except the oil, salt and pepper in a blender jar. Process until smooth. Gradually pour in the oil while the motor is running at low speed. Season to taste with salt and pepper.

To assemble: Place the chicken, chives and corn in a large bowl. Pour about half the dressing over. Toss gently.
To serve: Spoon over shredded arugula or lettuce. Pass the remaining dressing to pour over.




Ratatouille topped with
tomato-poached eggs
(pareve) serves 4-6

A delicious catch-all for "past their best" produce.

1 small eggplant, cut into 3/4-inch chunks
kosher salt and fresh ground pepper
2 tablespoons vegetable oil
1 large onion, sliced about 1/4 inch thick
2 – 3 medium tomatoes, cut in 1-inch chunks
1 medium zucchini, sliced 1/4-inch thick
2 green or yellow bell peppers, seeded and cut into 3/4-inch chunks
3/4 cup Bloody Mary mix from a jar or tomato juice
1/4 cup catsup or to taste
1/4 cup basil leaves, shredded
1 tablespoon fresh oregano or 1 teaspoon dried
1 teaspoon minced garlic
4-6 poached eggs
4 -6 slices toasted crusty bread

Place the eggplant in a colander. Sprinkle generously with salt. Toss and drain for about 1/2 hour. Rinse and pat dry with paper towels. Sprinkle with pepper. Set aside.

Heat oil in a large deep skillet over medium heat. Add the onion. Saute 3-4 minutes or until just beginning to brown. Add the eggplant, tomatoes, zucchini, bell peppers, bloody mary mix or tomato juice, catsup, basil, oregano and garlic. Stir to mix. Bring to simmer and reduce heat to low.

Season to taste with salt and pepper. Partially cover. Cook 15 minutes or until vegetables are tender. Stir occasionally. Break the eggs into a cup, one at a time. Slide onto the vegetable mixture. Cover and simmer for 8-10 minutes or until yolks are set or cooked to desired doneness.

Monte Cristo, Jewish style
(meat) serves 4

The Monte Cristo, first made its appearance in the 1920's in the now defunct Monte Cristo Hotel in Everett, Washington. Layered with meats, it's coated with breadcrumbs or panko, and deep fried. Panko is coarse breadcrumbs used in Japanese cooking.
8 slices sandwich whole wheat bread, crusts removed
2 tablespoons Dijon mustard
4 thick slices deli turkey
4 thick slices deli chicken
4 slices soy "cheese"
about 1/2 cup all-purpose flour
2 eggs, beaten
2 cups dry breadcrumbs or panko
vegetable oil for frying
confectioners sugar to sprinkle

Assemble sandwiches: lay 4 slices bread on a flat surface. Spread each slice thinly with mustard. Top each with a slice of turkey, chicken and soy "cheese". Cover with remaining bread slices. Press down lightly. Cut each into 4 triangles. Secure with toothpicks. Cover with plastic wrap and refrigerate 6 hours or overnight. Remove from refrigerator. Brush sandwiches on all sides with flour, then dip into the eggs, then into the breadcrumbs or panko.

Pour about 2-inches oil into a heavy deep saucepan. Heat over medium heat to 365F or until a 1-inch piece of bread browns in 60 seconds. Carefully lower the sandwiches into the hot oil, one at a time. Fry until golden brown on both sides, about 4-5 minutes. Drain on paper towels, remove toothpicks and sprinkle with confectioners sugar. Serve hot.

Tipsy Gelato
(dairy) serves 4

Inspired by a delightfully chilled "soupy" dessert from a roadside café in the High Sierra mountains. Gelato is the Italian for ice cream but it has a denser consistency than our American version.

1/3 cup heavy cream
2 teaspoons confectioners sugar
4 large scoops raspberry gelato or ice cream, softened
1 cup raspberry or flavored soda such as 7-UP
4 tablespoons raspberry liqueur
fresh berries to garnish (optional)
Whip the cream until soft peaks form. Stir in the confectioners sugar. Place a large scoop of gelato or ice cream into each of 4 glasses. Pour 1/4 cup soda over. Drizzle 1 tablespoon raspberry liqueur over each. Top with a dollop of whipped cream. Serve at once.


Hofman, a former president of the International Association of Culinary Professionals, is theauthor of Mackerel at Midnight--growing up Jewish on a remote Scottish island. If you have questions for her, you may send them "Attention Ethel Hofman" in care of editor@sandiegojewishworld.com and they will be forwarded.