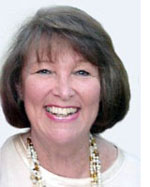 BURBANK, Califoria—A play with two directors is like a cow with two heads. If they can't agree on where they want to go, all they can do is stand there and moo. And so it is with Follow Your Dreams, a new play by Laurie Stevens and Ronald Jacobs, which can't seem to decide whether it's a farce, a drama, a musical, or a feminist-age-of-empowerment treatise.

No matter which it is, directors Stan Mazin and Chris Winfield play it all in one note. The 10 actors, once introduced, never change in character, tone, or mood; there's not a nuance among them. Moreover, the pacing is erratic and the blocking is a disaster---the players can't move around the stage without banging into each other.

Follow Your Dreams is set in a telemarketing center, where a crew of salespersons is flogging a diet pill called Flab-U-Less. But each of them has an agenda of his own. There's Richard (Hector Hank), a melancholy loser who hasn't decided what he wants to be when he grows up; Alicia (Rebecca Jensen), a society type who's been under the thumb of her fiancé and her mother and has abandoned her ambitions to be an artist; Maria (Adreana Gonzales), the vamp with the on-again off-again accent, who coos to her clients as if it were a phone sex call; and June (Lana Ford), the disheartened housewife whose husband never comes home.

There's also Tammy (Judy Ho), the one with a really good voice, who moonlights as a dominatrix, and Lil Pill (Kamel Dickinson), a would-be rap star who tries to keep the mood upbeat with his improvised songs. All of these are under the jurisdiction of a martinet supervisor (Dan Woren), who quails at the impromptu


visits by the Big Boss (Dennis Delsing), who fancies himself a colonel and wears a tee shirt with the motto "Pain is weakness leaving the body" on his back.

Richard continually moves into the unisex bathroom to pop pills that he downs with the contents of his hip flask; Maria uses the bathroom to mix mysterious liquids into an elixir that she hopes will make her rich; and June comes in to cry.

Do you see where all this is going? You do when you meet Tom (Sean McGee), Alicia's domineering fiancé, and listen to the love songs she exchanges with Richard. June and Lil Pill, an unlikely twosome, boost each other's confidence: he makes her feel like an attractive woman, she urges him to actually write down the songs he invents so spontaneously. And Tammy meets her Waterloo when Howard (Lee Biolos), a stiff former Chief Financial Officer of a major corporation joins the crew. ("Lucky for him, he wasn't indicted!" someone says.)

The title of the play, Follow Your Dreams, signals the outcome of this highly predictable production. There are a few twists and surprises, some good songs by Doug Goodwin and Norman Henry Mamey (the opening number, "Sell!" provides a promising start), but there's not much humor in the situations or the dialogue, Chris Winfield's set is really boring, and the acting lurches unevenly from wooden to over-the-top.

If your taste runs to sophisticated humor and thoughtful dialogue, I suggest you follow your dreams to another play.

Follow Your Dreams will continue at the Secret Rose Theatre, 11246 Magnolia Blvd. in Burbank, Fridays and Saturdays at 8 p.m. and Sundays at 2 through October 31st. Call (866) 811-4111 for tickets.