Collection of Chanukah essays stirs memories of family trips and gelt

How to Spell Chanukah, edited by Emily Franklin. Algonquin Books of Chapel Hill, $19.95, 272pp.

Reviewed by David Strom

SAN DIEGO—Emily Franklin edited the book How to Spell Chanukah. It has all the positives and the negatives of any edited reader: Some of the essays are quite interesting and others are "ho hum." The eighteen writers (does the number 18 have any significance?) each tell their personal story about how they celebrated Chanukah while growing up and what they do today to celebrate the Festival of Lights.

Among the writers is Jennifer Gilmore, who will discuss her contribution to this collection along with her recent novel, Golden Country, at 10 a.m., Wednesday, Nov. 7, at the San Diego Jewish Book Fair at the Lawrence Family Jewish Community Center

The writers of the Chanukah essays seem to be as old as some of my children. Their recollections of how Chanukah was celebrated in their homes reminded me of what my wife and I did for our children at that time. We dedicated a lot of time and energy to make the festival Jewishly meaningful and, at the same time, hoping they wouldn't be too let down by not having the symbolic tree and celebrating Christmas like most of our neighbors.

Like several of the authors in Franklin's book, we gave the children something on each night of Chanukah. Because we had eight children, we began early in trying to find meaningful gifts for each one. Then we were faced with a dilemma. Once you have purchased so many gifts, where do you hide them? Or should you even try? Isn't that, in some small way, trying to be "Christmasy?"

Often we would place them in our shower/bath tub room, a room the children rarely entered. On one of the nights of Chanukah we would give the children something we thought they wanted. On another night we might take them all out for ice cream. If there was a movie that most of them wanted to see that turned into another Chanukah gift. A trip to Disneyland was on the agenda each year for many, many years. Gelt, not the candy kind, was given out. Some of the gelt came from their aunts and uncles who lived in Michigan or Arizona. This was a positive way for relatives to connect to their faraway nieces and nephews.

Lighting the menorah, with each child having his/her turn at lighting them, singing the blessings and Hebrew songs were all a part of our home tradition. Playing the dreidel game for money was a part of the agenda. And what would Chanukah be without latkes? Chanukah would not be Chanukah if there weren't crispy and delicious tasting latkes served, along with sour cream or applesauce.

Now that all of my children are grown and some have children of their own, I wonder what they remember about Chanukah? How do they celebrate it with their children with a "Chanukah bush?" Or are they telling the story of the Maccabees to their offspring?

One of the authors in Franklin's work had a father who was obsessed with Christmas and "still is." She isn't and is more comfortable celebrating Chanukah in a more Jewishly favorable way. Some writers mention how they try to maintain some of the traditions they grew up with, while others are trying to make their own way. However, they all know that the greatest gift of Chanukah is the gift of family coming together to celebrate a holiday with food, gifts and few religious commitments. You don't have to fast or go to shul. You don't have to dress up nor listen to a rabbi give a sermon. You can just "kick back" and enjoy this winter holiday with the knowledge that the "Jews fought back." And won.

From these eighteen writers, the reader gets a glimpse of the many ways Chanukah is celebrated today in the United States. There are different ways of spelling Hannukkah and many ways of enjoying the holiday. Welcome this little book that shares the joys and sometimes the tensions of that time of year.




3 wishes from deep inside Red Sox Nation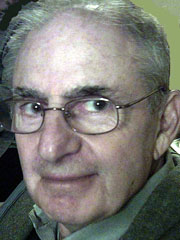 By Dov Burt Levy


SALEM, Massachusetts—Jewish Genies, like all genies, give three wishes. I am taking mine today.
My first wish is that American Nation be as interested and informed about the country's social and political issues as Red Sox Nation is informed about the Red Sox, their players, managerial decisions and probable outcomes.

Every place I went during the World Series, barber, supermarket, garage, restaurant, gym, everybody had but one topic in mind. Wouldn't it be great to see this high level of knowledge and so many considered opinions, even trust and good will, focused on society's concerns and political discussion?

Am I wrong when I say that most members of Red Sox Nation know more and have stronger feelings about the baseball players than about presidential candidates? We are better informed about the ball game than about the political game.

Why is this so? Not a simple, one reason, answer.

In fact, some will argue that attention to sports is one way of avoiding thinking about weighty political events. Some blame goes to political candidates who get an advantage from an ill-informed electorate; that's why their electoral efforts are focused more on sound bytes than sound policy.

More blame can be given to what some call the dumbing-down of high school and college studies in history, civics and political science. Although I must say that my granddaughter's sixth grade studies in the Danvers Middle School are higher level than mine in the 1940s Revere schools.
But most important, in my opinion, is the negative consequence of communication technology.
Before cable television came along, almost the whole country was on the same news page.

Between 6 and 7 p.m. we watched the news on one of three major networks. In those days — the 1960s and 1970s — I worked for the Anti-Defamation League, the Michigan Civil Rights Commission and the U.S. Environmental Protection Agency. At those agencies, we assumed that employees and the general public knew a lot about important issues because of the network news, Sixty Minutes and Meet the Press. Presidential speeches were broadcast simultaneously on every channel. So were public protests and demonstrations.

In fact, Dwight Eisenhower was the first president to sell public policy on television. President Roosevelt had set the standard with his radio addresses. But Ike used the new television technology very successfully to reach over the heads of Congress and speak directly to the public.

Now, more than 40 years later, 200 cable television stations, millions of blogs, newspapers, plus DVD movies, and everything else, provide a broad freedom of choice, which is commendable.
But the effect of all that choice is a populace whose attention is spread thin among competing media, and important issues get lost or are superseded by newer ugly events.

Result: Ignorance about public policy and what elected officials do, plus much cynicism and withdrawal among the American people, just when we need the opposite to deal with a daunting number of critical national and international problems.

The solution? Yet to be seen. Changes are happening every day, both in the media and the technology. I am just wishing that these changes might somehow bring about a more interested, informed and involved citizenry.

Yes, I know that columnists advertise an answer for every problem. Sorry, today I just cite a problem without an answer.

Second wish: I wish President Bush would stop talking about safeguarding Israel as a justification for attacking Iran and its nuclear program.

Example: President Bush, October 17, 2007, "We got a leader in Iran who has announced that he wants to destroy Israel. So I've told people that if you're interested in avoiding World War III, it seems like you ought to be interested in preventing them from having the knowledge necessary to make a nuclear weapon."

It is bad enough that the so-called American-Israeli lobby is unfairly and widely blamed for fomenting the American war against Iraq. The last thing we need is to have to fight charges that Israel and American Jews dragged Bush into Iran as well, a charge that is way off-base, but would be particularly hard to challenge when such talk comes directly from the president's mouth.

I have room only for a third, short, last wish. How about — Congratulations Red Sox, Go Sox-2008.
Levy's column appears in the Jewish Journal Boston North. He invites comments at dblevy@columnist.com
LETTER FROM JERUSALEM

Breakthrough in Annapolis? Don't hold your breath that anything will happen
JERUSALEM—You can save yourselves the price of a ticket. Nothing is likely to happen in Annapolis. There may not even be a meeting.

The latest sign of implacable disagreement came from ranking Palestinians who assert that the Right of Return remains a cardinal plank in their demands, bolstered by a number of United Nations resolutions from 1948 onward.

We have tried to explain to the Palestinians that their homes no longer exist. They have been plowed under the forests, or built upon by Israeli neighborhoods. The descendants of Jews who lived in Jerusalem prior to the Roman onslaught of 70 CE have about the same chance of returning to their homes.

We have also tried to explain to the Palestinians that we are doing them a favor by not agreeing to their right of return. Imaging the scene of many descendants, three or four generations removed from grandpa's departure, who claim priority rights to what they say was his parcel. Some will be loyal to Fatah, some to Hamas, and some to other movements. All will be armed, and not inclined to share.
Israelis have said until they are blue in the face that the key resolutions cited by Palestinians and their friends came out of the General Assembly. According to the United Nations own rules, they are not binding. They are no more a matter of "international law" than resolutions of the United States Congress, or part of it, that the Turks committed a Holocaust against the Armenians in 1915-16. Such resolutions satisfy some people and infuriate others, but do little to remake history.

This is not the only indication of Muslim unreality in recent days. Another appears in al-Jazeera, usually a reliable media, that it was American planes that attacked a Syrian nuclear site last month, and that they destroyed it with nuclear missiles.

The al-Jazeera story sounds like questions that I once received when lecturing in a Muslim country: How do you explain why Americans piloted the planes that destroyed Arab air forces in 1967?

I do not know what happened in Syria. However, I suspect that then, as in 1967, Israeli pilots could press the right buttons. I doubt that the United States would want to open another front against another Muslim country, when is it busy in Iraq and Afghanistan, and there are juicier targets in Iran.
It is even more far fetched to claim that nuclear weapons were used to destroy the Syrian site. It would have been the first use of nuclear weapons in hostilities since 1945. Many governments would have known very quickly, and stood on their hind legs in protest.

The Israeli government will, in all probability, send a delegation to Annapolis. The President of the United States wants it too much for an Israeli politician to say it is not worth the plane fare. The rest of us can relax, go for a walk, or do something else that is pleasant instead of waiting with anticipation for news of the conference outcome.

Sharkansky is professoer emeritus of political science at Hebrew University


< BACK TO TOP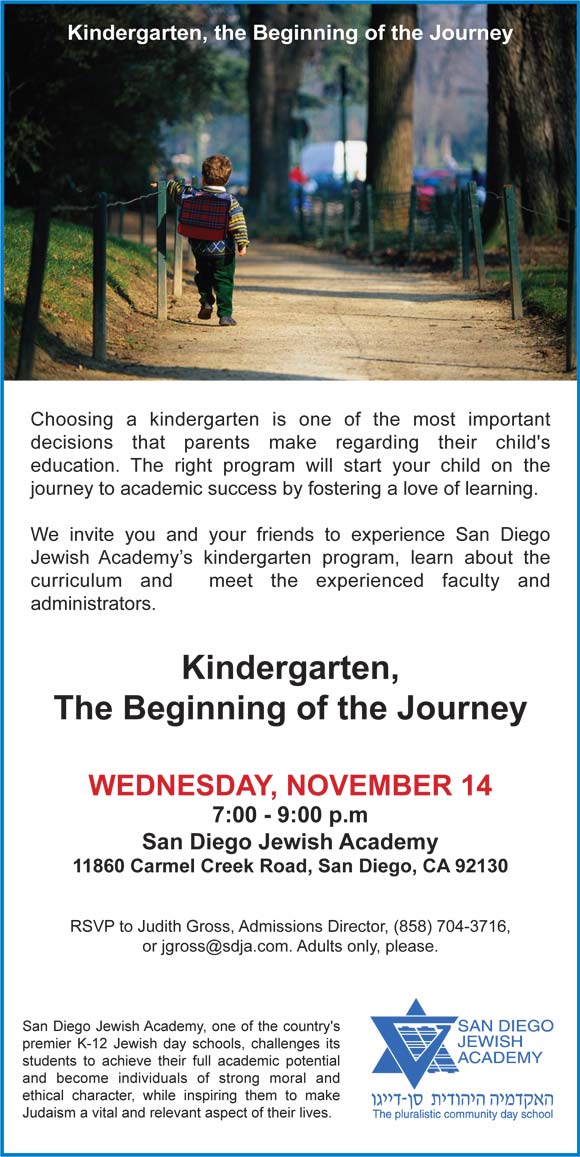 A HERALD IN ZION
A trip into my unknown German past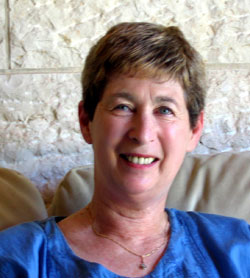 By Dorothea Shefer-Vanson

MEVASSERET ZION—In November 1998 I took a day off work and drove with my father to the Theresienstadt Memorial museum and archive at Kibbutz Givat Chayim-Ichud. There we learned something that made us both very happy: no Jews were taken to Theresienstadt in cattle-cars. In other words, Regina van Son, my grandmother (my father's mother), who was deported there from Hamburg in July 1942 (three months before I was born in London), was able to travel on what was to be her final journey in a proper train, with seats, windows and all the appurtenances of the civilisation that she was leaving behind. It was a great consolation to my father and me to think that towards the end Regina had been spared something of the ultimate humiliation and dehumanisation that was the fate of so many of her co-religionists. The fact that she died there of starvation six months later was something we knew we could not change, but at least she had travelled there in relative dignity.

Our journey to the Theresienstadt Memorial was an outcome of my attempt to try and comprehend what it must have been like to live in Germany under Hitler and during the Second World War, and above all to seek to understand why more Jews did not leave as soon as Hitler came to power. Although as a child I was acutely aware of the fact that I lacked grandparents—even coining the name 'Auntie Grannie' for a beloved elderly cousin of my father's—the Holocaust was not a subject that was generally discussed. It was not something I could talk about with my parents, who were too closely connected to the subject, and the other young people I knew were not interested in it.

We were young and what preoccupied us was our school and university studies, and of course our social life. The fact that my parents spoke English with a foreign accent bothered me more than their adherence to Jewish religious practices. Moreover, the Holocaust was not a subject to which much attention was paid by the England in which I grew up forty years ago. When I studied A-level history the Modern History curriculum ended with the causes of the First World War; it was considered inappropriate to display any interest in the Second World War and the Holocaust.

I decided that I was not interested in the subject, did not want to read books about it and even shied away from films that touched on it. I was interested in the future, not the past, and in my quest to escape Anglo-Jewry, an all-pervading sense of alienation and the British climate I moved to Israel after completing my B.A. I knew then that although I might never feel at home in Israel—as I had not in England—at least any children I might have in the future would.

As things turned out, my parents moved to Israel in 1982, when my father retired, fulfilling a life-long aspiration and in order to be near their three daughters since all of us now live here with our families. So here we all were, three (actually, four) generations, coming from three cultures, speaking three mother-tongues, until my father's death four years ago.

But about eight years ago—perhaps once I myself became a grandmother—I started becoming interested in the history of my family (from Hamburg on my father's side, from Silesia on my mother's), and began reading about the subject, though quite for what purpose I did not know. I read all manner of material—novels written in the 1920s and 1930s, diaries and personal accounts of life at that time—in Hamburg, in Theresienstadt, in the south of France and other places where I knew my father's immediate family had spent the war years—historical studies and just about anything I could get my hands on. It was a kind of total immersion programme driven by an unfathomable and insatiable need.

I found that the proximity of my place of work to the National and University Library of the Hebrew University of Jerusalem was a great help. My father passed on his copies of the AJR Review to me, and I found a lot of pointers to relevant material there. A year ago I began studying German in an attempt to obtain a more thorough grasp of the language, and found that although I had not heard German spoken at home in my childhood, something of the structure and vocabulary of the language was not entirely alien to me and I picked it up quite quickly. That has helped to give me access to still more material.

When my father left Germany as a young man in December 1938, just after Kristallnacht, he took with him several files of papers—almost all of them in German. Although I did not know about the existence of all that material, I did know that he had a big file of letters written by his older brother, who had spent a year in the USA in 1928, and died tragically in Shanghai in 1929. A few years ago, while trying to locate this file in my father's crowded study in Jerusalem, several rusty, dusty files of family correspondence, documents and sundry papers came to light. For me it was like a treasure trove. All the material they contained dated from before 1938, but to it had been added a slim file containing the letters my father's mother, Regina, had written to him and his sister in the south of France from Hamburg between 1939 and 1942 (often sent via neutral Switzerland). The last two letters had even been sent from Theresienstadt itself, though quite how that was managed we have no idea. The letters were in German, handwritten and inaccessible to me, so that our first task was to get them transcribed and then translated.

Once I had read the letters, which—apart from constituting a fascinating account of Jewish life in war-time Hamburg (until July 1942)—reveal the courage and steadfast faith of a woman undergoing a terrible and lonely ordeal, I knew that I had to write an account of my family's history. It seemed to me imperative that the van Son family should have some more material memorial than flesh and blood. For quite a long time I did not know how to set about it, but simply continued reading and studying the material, hoping that the shape and form would somehow come to me. Eventually it did. I would write my family's history in the form of a novel, trying to bring the characters to life, convey their complexity and motives, reconstruct the lives they lived and the different milieus in which they existed, and show to the best of my abilities how they were buffeted by the forces of history.

And so, for the last few years, while continuing to read about the various subjects, philosophies and events which concerned and affected my family in the turbulent period between 1922 and 1942, I have been immersed in the annals of my family. I have endeavoured to enter into their minds and acquaint myself with the wellsprings of their thought processes, and in doing so have managed to produce a novel about 125,000 words long, for which I am currently trying to find a publisher.

Whether the book gets published or not, I feel I have undergone a journey of discovery. I have gained an insight of some kind into the lives of the relatives I never knew and learned to know them to some extent, even though they died before I was born. My dead relatives have always cast a shadow over and influenced my life, whether because as a child I loved to pore over family photographs or because of my parents' occasional references to them -- as well as their silences. I know that my genetic makeup somehow echoes theirs, but now I see the parallels—and differences—between my life and theirs more clearly.

Their culture was not my culture, their language was not my language, yet there are similarities between our characters and outlooks. I am in them and they are in me in a way that transcends the outer veneer that physical context imposes. After my attempt to know and understand the ghosts that have always haunted me, I hope that my journey into my unknown past will now enable me to lay them to rest.
[Dorothea Shefer-Vanson, whose column runs regularly in San Diego Jewish World, was born to German-Jewish refugees in 1942 in London and brought up there, She emigrated to Israel in 1964, where she lives with her Israeli husband, three children and seven grandchildren. She worked for many years as a free-lance translator and writer and has retired from the Bank of Israel as translator and editor of English-language publications. She has written various feature articles, but now devotes such free time as she has to writing 'fiction'.]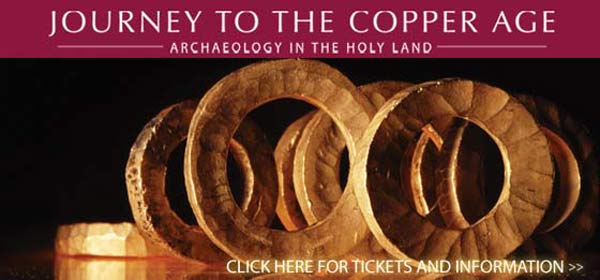 SAN DIEGO JEWISH WORLD
THE WEEK IN REVIEW
• FRIDAY, NOVEMBER 2
Shoshana Bryen in Washington, DC: "Convicting the foot soldiers while giving master terrorists virtual immunity."
Judith Apter Klinghoffer in Philadelphia: "Salah Uddin Shoaib Choudhury, a Muslim moderate, inspires Federation"
Rabbi Baruch Lederman in San Diego: "She took a phone to bed with her and saved the lives of her neighbors."
Rabbi Leonard Rosenthal in San Diego: "The best way to reduce your own troubles? Help others!"

• THURSDAY, NOVEMBER 1
Shoshana Bryen in Washington, D.C. "A Town Meeting at Foggy Bottom"
Rabbi Wayne Dosick in Carlsbad, California: "Some hints for fire victims and their friends from two who went through it"
Larry Zeiger in San Diego: "Monty Python-style riff on the Bible offered at San Diego Rep"
• WEDNESDAY, OCTOBER 31
Donald H. Harrison in San Diego: "Sandy Koufax, Jackie Robinson are role models for this baseball story"
Joe Naiman in El Cajon, California: "Short Track Racecars in Ramona and its owners weather the Witch Creek Fire"
Isaac Yetiv in La Jolla, California: "The fabled Rebbe Hai Tayeb lo-met of Tunisia bests a Jerusalem Talmudist"

• TUESDAY, OCTOBER 30
Garry Fabian in Melbourne, Australia: "Communal lethargy dogs Jewish roof body" ... "Go-ahead for Jewish same-sex unions" ... "Jewish journalist nominated for Walkley Award" ... "Aussie educators link with Israel"
Donald H. Harrison in San Diego: "Ad hoc task force lays traps for scammers in wake of fires"
Ira Sharkansky in Jerusalem: "Swift Swiftian response to Gaza rockets"

• MONDAY, OCTOBER 29
Donald H. Harrison in San Diego: "Rabbis prepare for theological questions about the fires."
Morton A. Klein in New York: "Palestinian agenda dooms Annapolis conference to failure"
Dorothea Shefer-Vanson in Jerusalem: "Scandals, corruption weaken Israel"
David Strom in San Diego: "The danger of substituting political faith for logic"
• SUNDAY, OCTOBER 28
Donald H. Harrison in San Diego: "And after it all, still there is music"
Natasha Josefowitz in La Jolla, California: 'Old age: A privilege denied to lots of people"
Joe Naiman in Lakeside, California: "Jewish trainer wins Arab-sponsored Breeders' Cup race"
Sheila Orysiek in San Diego: "Waiting for FEMA, DEMA, SCHEMA and EMA"
• SATURDAY, OCTOBER 27
Donald H. Harrison in San Diego: "Prayers amid the rubble and the ash."
Sandy Levin, Ph.D in La Jolla, California: "Women, listen to your hearts"
F. Jay Winheld in San Diego: "A century of Jewish cooking—an anthology of the good and the bad"
Larry Zeiger in San Diego: "Jersey Boys: Flashback to an era when anything seemed possible."

• FRIDAY, OCTOBER 26
Shoshana Bryen in Washington D.C.: "After withdrawals from Lebanon and Gaza, should Israel risk West Bank departure?"
Donald H. Harrison in San Diego: "As evacuation center, Qualcomm Stadium hosted all-around team."
Rabbi Baruch Lederman and Ron Cruger in San Diego: "Slipping the key out of the lock—for what may be the final time"
Rabbi Leonard Rosenthal in San Diego: "God was not in the fires, but in the 'still small voices' of responders"