By Sara Appel-Lennon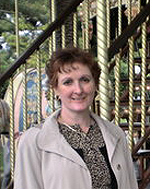 SAN DIEGO—Nelson Mandela's 91st birthday took place on Saturday, July 18, and in its honor, Mandela requested that people throughout the world give 67 minutes of community service to symbolize the 67 years he spent working for racial equality in South Africa. It proved to be a day of repairing the world especially in San Diego, since Stand-Down took place the same week-end. Saturday, July 18 was appropriately called Mandela Day.
Although Mandela is not Jewish, he is a role-model for living his life in accordance with three values important to Judaism which help repair the world. They are: social action, community service, and forgiveness.
Mandela, the first black South African president was awarded the Nobel Peace Prize in 1993 for campaigning against Apartheid in South Africa and working toward peace. Accepting the award, he shared his triumph with those who had suffered during the Apartheid.
After 27 years of being imprisoned, Mandela remained committed to positive change through social action. He demonstrated his lack of bitterness by naming one of his HIV/AID charitable foundations after his prison number, 46664, which includes three sixes in a row. Some Christian fundamentalists believe "666" to be a number representing the Anti-Christ.
President Jacob Zuma, the current leader of Mandela's African National Congress party, said "Mandela taught the nation reconciliation and forgiveness and we learned from him that you achieve personal freedom and inner peace if you release hatred and bitterness from your heart."
Stand-Down took place on the baseball field of San Diego High School July 17-19.

Stand-Down is a military term which means to step back from combat and focus on safety Residents were offered meals. clean clothes, haircuts, medical care, massage, a place to shower, a place to sleep, and access to resources for positive change. Some of these resources included: Alcoholics Anonymous, Narcotics Anonymous, Employment Development Department, etc.
I volunteered with Stand-Down on Saturday and Sunday. Having researched Stand-Down and having interviewed some of the key players, for my July 17-18 article, I realized that Stand-Down is about connection on many levels.
At Stand-Down homeless veterans were reminded they are veterans and homelessness could be viewed as a temporary condition. They are encouraged to remember how strong, confident, and able-bodied they felt in the military before they became homeless and they can be resilient.
I am reminded of the quote "It takes a village to raise a child." It takes a village to solve our homeless problem and it takes realizing that even the homeless are still people like you and me who have gone through hard times. The movie with the originl spelling, Pursuit of Happyness starring Will Smith, illustrates that anyone can become homeless when they least expect it.
As John Nachison, psychologist and Founder of Stand-Down, said that Stand-Down is a way to make the community aware that we have a homeless problem and most of the homeless are veterans. As a community, we need to offer a hand up to these veterans to help them join society
By talking to Mitch Lehman, Integrative Medicine Director of Stand-Down, I discovered that veterans sometimes live with a
"damned if they do, damned if they don't" mentality. Lehman mentioned a soldier stationed abroad. The soldier said, "I saw a 15 year old on the wrong side of the road. I didn't want to kill someone for not thinking." Lehman said that the soldier felt badly because he didn't think he followed military orders.

Lehman counseled the soldier, "if you kill the enemy, you don't kill the enemy, you did the right thing." Even so, many veterans have trouble forgiving themselves for what they did while on active duty.

Lehman said, "Some vets are willing to volunteer but won't admit they need help."
The effects from war are tragic. At least for one week-end per year, homeless veterans discover there is a way to emerge from their darkness into the light.

Stand-Down is a venue where seasoned veterans share their experiences and reach out to those veterans in need of reassurance. Many of the Stand-Down volunteers were once homeless too and they now serve as role-models and give hope to others.
On Saturday, I checked in the veterans who were waiting to be called for such services as : chiropractic, healing touch, acupuncture, reiki, shiatsu, etc. I noticed that the residents were wearing clean clothes and had their hair cut.
One man was wearing a polo shirt with the emblem, Home of Guiding Hands.

Forgetting that the shirt wasn't one he came in wearing, I struck up a conversation with him about the organization. I mentioned that I used to volunteer there. He seemed interested as he asked me about the organization.
On Sunday, I brought cookies and licorice from home as a send-off to these residents. Most were grateful and the offering represented that someone was looking upon them as fellow human beings.
The Stand-Down graduation on Sunday was moving. The Stand-Down babies were asked to walk on stage. These are the veterans who became clean and sober at Stand-Down. One veteran showed his 10 year chip of sobriety. He said that if you believe you can make a change, you can.
Each tent was called as they marched to the stage, shook hands for congratulations, received a Stand-Down t shirt, and base ball cap.
The song, Calling All Angels" by Train, kept going through my mind.

The following lyrics seem to paint the theme for both Mandela Day and Stand-Down.
I need a sign to let me know you're here. I need to know that things are gonna look up. I need to know there's a safe place to lay my head. I won't give up of you don't give up.
Mandela Day is about letting people know that we're here and being proactive by taking a stand to create a better world for all people. Mandela endured tremendous suffering to take a stand for racial equality. Mandela Day is about connection and inspiration by taking action to work toward making positive changes.
Similarly, Stand-Down is a tool to offer connection and inspiration to homeless veterans. Other seasoned veterans encourage these residents to take a stand in their own lives, by becoming clean and sober and by accepting the help they are offered at Stand-Down. After making a better life for themselves, these veterans pass it forward by volunteering at Stand-Down in years to come.
Appel-Lennon is a San Diego-based freelance writer. She may be contacted at appels@jewishsightseeing.com