Our unforgettable week of fire, stress, separation, love, kindness and relief

By Norene Schiff-Shenhav
FALLBROOK, California—There is nothing more important than family, friends and our cherished pets —especially in times of crises—as when we were evacuated from our home during the recent fires.

After we debated the situation, our daughter drove to school in Temecula as usual. We were aware of the fires happening in Ramona and in the San Diego area, but were still unaware of the extent of the Rice Canyon fire here in the Fallbrook area.

As our daughter is a senior with numerous responsibilities and activities, she didn't want to miss school. So she took the car and a cell phone to keep in close touch. Shortly thereafter we received the reverse 911 call from the authorities followed by a call from our neighbor also telling us we had to leave. The neighbor wasn't home and wanted us to check on his house as we left. Having been a firefighter himself, he made it clear it was time to pack up and leave. He said we'd be in touch.

An unreal feeling of disbelief and confusion went through my mind. What in the world was happening? Evacuation! What do I do first? My sweet husband had been watching the news and knew more about the fires and the potential trouble as well as the closing of Interstate Highway 15 going south from 78. Earlier he had decided to stay home realizing what may be ahead, but he didn't want to alarm me or our daughter. He brought in a suit cases and in his usual calm and loving manner, told me not worry, to pack a few things and that he'd bring our important papers and prepare the cage for our cat and pack up the car.

It was our anniversary and we were about to evacuate our home and, and, and…well, then, do what? What to bring? I numbly threw in a few tee shirts, jeans, and a sweater…what else? I saw the new dress I bought for our anniversary and threw that in…looked around and …oh…those photos, yes! They were beautifully framed and displayed on our bedroom fireplace…yes, a must! I gathered them up, heavy as they were— family, weddings, parents, grandchildren; children—and brought them out to my husband. He looked softly at them and me and said we can't take them because there isn't enough room and it's OK as we can replace most of them. I don't remember after that what I packed, brought along or thought. I just gathered "things" as fast as I could. And we left with our precious cat, Muffin…our daughter named him, of course!

As we were leaving we saw other neighbors leaving. Our street was blocked as we left and I realized I hadn't looked back.. Would we ever see our home again?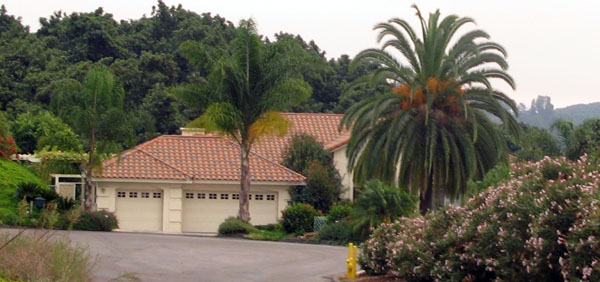 We live on a hillside covered with avocado and citrus trees. All our neighbors have acres of avocados as well as lush green landscapes. It is a small area with enchanting views. We can all see for miles—almost to the ocean as the crow flies, they say. I personally have never seen, nor experienced, a more beautiful vista than from our home overlooking huge expanses of avocado greens and nursery lands filled with richly growing agricultural foods for all of us here in San Diego County to enjoy. Organic farms too. This is an area blessed with rich soil and sun with a perfect temperature all year long. We don't even need an air conditioner, and rarely use the heater in the winter. Yes, the environment is truly wonderful, and healthy, with the feeling of 'old world' country as in Tuscany, Italy. And, I forgot to look back!

We stopped at our local country store to see, hear what was happening. Police and fire trucks were there as well. One fireman told my husband that he was going to save our area/street for certain. He assured him in no uncertain words. Later we found out he was one of our neighbor's sons! We all watched the fire flare up just over the ridge on our side of the Interstate 15 and State Highway 395. It was ugly black smoke billowing up very near to our area. Someone said he hoped it wasn't the Pala Mesa Country Club, but it looked very bad. We were then told to leave the area. The roads north to Temecula were now closed .We were now unable to get to our daughter in Temecula!

Our immediate goal was to contact our daughter and make sure she was safe and we would try to get to her as soon as possible. As we drove, roads closed behind us…The radio announced that all of Fallbrook was being evacuated via Camp Pendleton Marine Corps Base. We couldn't get there from our location…so we kept driving south until we managed to find our way to the Westbound Highway 78 and then to the northbound Interstate 5. We drove, and drove very, very slowly as it was getting later in the afternoon and the freeway was congested with evacuees. We wanted to try to get to Highway 74 and drive east to the Interstate 15, and then south to Temecula and to our daughter. It never happened as that road too was closed because of fire danger. So, we started to look for places to stay. We stopped everywhere but there were no places to be found! We were perplexed and getting tired.

One of my wonderful relatives had called us earlier telling us we could stay with them if we needed to. I had thanked her, but told her we needed to get to Temecula somehow. We didn't want to bother her and she lived much farther south in Pacific Beach. We called a few other close friends, but they didn't answer. Later we found out they too had been evacuated. We were shocked as they lived in Del Mar! We kept trying but to no avail, so we turned south again and called our relative and at 11 p.m., we arrived for our first night away from home. Our sons called, our daughter, my brother, sister and my husbands' parents, family and numerous friends! It was heartwarming and calming at the same time. For the moment, our daughter was safe with friends from her school and we were also. That was the beginning of a very long week—Monday the 22nd to the following Sunday.

We left early Tuesday morning hoping to find our way somehow to our daughter. Finally after numerous calls and conversations with family and others who were in the know about the roads opening or closing, we heard that Interstate 15 had reopened. A caller to a local radio station said that although it's been reported that I-15 north is still closed, it wasn't as he had just driven it on his way north! We cheered and called our daughter to meet us in Temecula.

What a relief when we saw her happy face coming toward us….OH! We kissed and hugged and laughed and cried for joy now that we were again together. She assured us she was just fine with her friends and there had been no need to worry. One of her friends was with her and said she and her family and another twelve girls were staying at her house and all were taking good care of our daughter—they were having a great time together! School was open for another two days and after that they were going to volunteer to help other evacuees. What a great group of kids. Since we still had to find a hotel to stay we let her go with her friend and enjoy while we looked for a temporary resting place. We had our cat and didn't want to put him in a shelter as he is so old and is used to indoors and only us

So off we went. Again and again every room was taken. We tried one more place, The Hampton Suites, but I was not very optimistic when I asked if they had a place. "Well," the young lady asked "are you an evacuee?" I hesitated and said "Well, don't you like evacuees?" She laughed lightly and said, "We only like EVACUEES!" They had turned the entire Hotel over to "home" all us evacuees and at a substantially lower rate. We were thrilled! We found a place to lay our heads until this was over.

No one said a word about pets and we didn't even think to ask. Muffin was frightened but happy to be with us safe and sound and sleeping on our bed for the first time in his twelve years!

So it was a week of concern for our neighbors and their homes as well as ours. We at the Hotel were glued to our laptops, their computers and TV, mostly CNN as that was the only channel showing anything happening in San Diego! Temecula has only LA news. Our families and friends tried to keep us informed via emails and cell. My husband even called the Mayor's office in Fallbrook and was answered by the Mayor himself or his representative. But everyone was in the dark as to what was happening in our area. The Rice Fire was rarely mentioned.

The fires raged all over and all anyone could do was hope and pray. Above all we prayed for the safety of people and animals. It was a week we will never forget and are thankful to say we met so many loving and kind people along the way. Above the horrendous loss of homes and possessions, we made new friends and renewed our long time friends.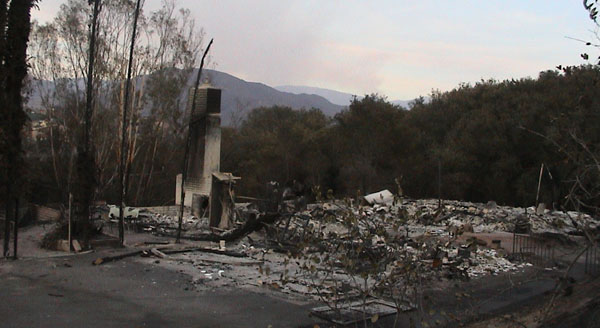 As it turned out, we were some of the lucky folks whose home and surroundings were saved free and clear of any damage except for the ashes. Three homes in our area were devastated and three were saved, but our immediate neighbors on our enchanting street with rolling hills and lush green avocado trees made it through the fires. And thankfully, no one on our little street was harmed.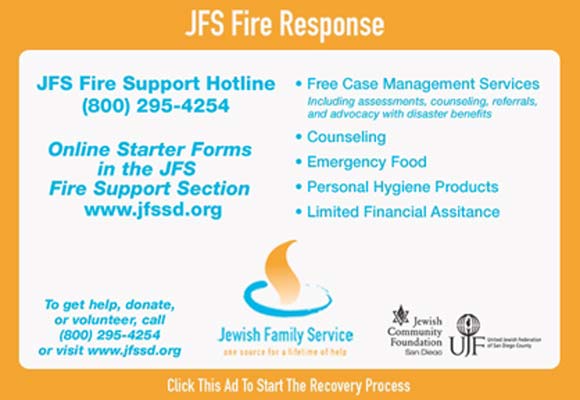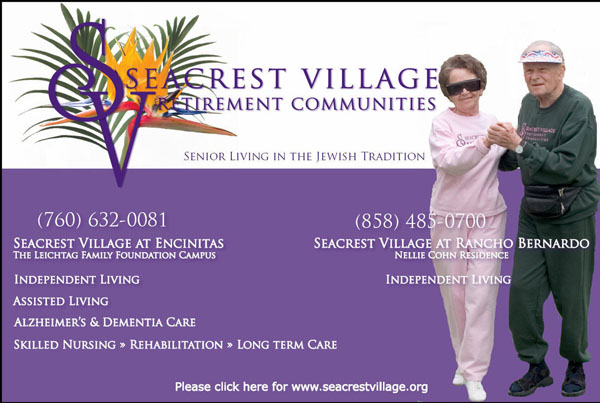 GUEST COMMENTARY
WASHINGTON, D.C—This is an American moment - one in which ingenuity and talent could change the world for the better. All we need is a Congress with the courage of its convictions. Uh-oh.

With oil at $90+/bbl, practically all of the interesting alternative fuels are economically viable, as is additional drilling in and around the United States. But most producers and consumers are still betting the price will fall to manageable levels. No one wants to build facilities and distribution networks, or modify their homes, cars and offices, only to find gasoline and heating oil becoming competitive again.

Now is the time for Congress to set a floor under the price of a barrel of oil - anything lower would trigger a tax for the difference. Pick a price that makes alternatives marginally profitable and that's the price, regardless of market fluctuations.

It is a very American moment because America, acting alone, has the power to positively impact every major Western foreign policy priority. High-priced oil from the Middle East, Russia and Venezuela has put billions of dollars into the hands of people whose policies are inimical to ours. Radical Islamist ideology is propagated by Shi'ite Iran and Sunni Saudi Arabia - both support terrorism against Americans and our allies. Chavez's anti-American populism thrives only where he can spend his oil windfall buying time and quiet as he undermines democracy and rule of law in our back yard, while arming with Chinese and Russian weapons. Putin has used Russia's windfall to upgrade his military, even as he strangles his country's nascent free press and democratic institutions.

The Saudi Foreign Minister recently stressed the importance to his country of good relations with Teheran, even suggesting a regional consortium to provide plutonium to the mullahs. He suggested America is to blame for regional tension. "To have further conflict would be very dangerous in an area which has such important strategic assets, such as oil," said Prince Saud. "You can't solve this like a bull in a china shop. We already have many bulls in the region, but only one china shop."

Iran threatens Saudi interests directly and indirectly, but they share an overriding interest in maintaining oil sales and revenue. As the Saudis distance themselves from us, it is in our interest to be distanced from them; to take away the billions from the mullahs, imams and authoritarian rulers and restore them to their former inconsequential status. China and India will pick up some of the slack, but the price will fall as supply increases as we move to cellulosic biofuels, nuclear power, domestic drilling, ethanol, oil sands and "oil shale."

So here is the challenge for Congress - forget about "tweaking" the system or, heaven forbid, subsidizing gasoline or heating oil for New England. Take a stand for American interests and pass an oil floor price that encourages long-term investment in alternatives.

If not for the security implications, then think of the impact on global warming and your own re-election chances as Americans take back their energy independence and enjoy watching the Saudis, the Russians, Ahmadinejad and Hugo Chavez try to find something else to do with their oil.

Bryen is directory of special projects for the Jewish Institute for National Security Affairs

< BACK TO TOP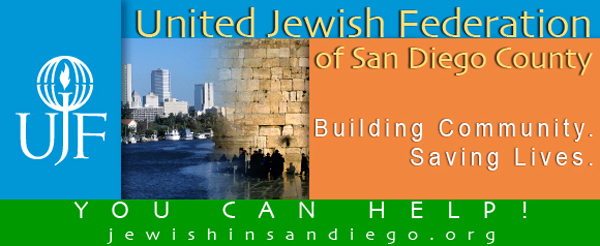 Israel's 'peace dividend' could be dwarfed by impact on the Palestinian economy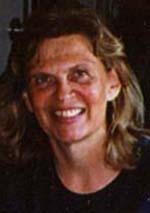 CHERRY HILL, New Jersey—Israel's economic success frustrates her opponents or as the Financial Times writes Israel's high-speed economic growth defies experts." Why? Because they so wish to make the "peace dividend" argument to the wrong party. They should be making it to the Palestinians but for ideological reasons they make it to Israel. Israel would unquestionably benefit (especially psychologically) from an end to Arab/Muslim hostility, but the Palestinians would benefit much more.

The first Intifada (1987) ended an era of rapid Palestinian development and all the aid dollars and all the NGO experts which accompanied the so called "Peace Process" could not save them from the negative influence of Palestinian Authority. The latter needed continued anti-Israeli Jihad to justify their corrupt and tyrannical rule. But instead of focusing on the cost the violence extracted from the Palestinians, they marvel at the Israeli resilience. Tobias Buck writes:

The country's remarkable economic success has given a twist to the debate on the "peace dividend" – the additional boost that the Israeli economy could receive through striking a comprehensive peace agreement with the Palestinians and the country's Arab neighbors.

While previous peace efforts were accompanied by offers to link the Israeli economy with its neighbors, economists today argue that regional integration would be of limited value to the country.

Israel is also no longer dependent on the Palestinian territories as a source of cheap labor. The country's building sites and orange groves are today filled with workers from Asia and eastern Europe.

Of course, the opposite is true about the Palestinians. Their conditions have been deteriorating despite international efforts to protect them from the consequences of their own actions. In an article entitled Will Massive Infusions of Aid Rescue the Palestinian Economy? Steve Stotsky points out:

During the Six Day War in June,1967, Israel took over the administration of the West Bank and Gaza from Jordan and Egypt, respectively. From 1968 to 1986, a period of economic growth and rapid improvement in standard of living ensued for Arab residents of the West Bank and Gaza.. By 1986 per capita GDP had doubled, and the Palestinian economy's growth rate was higher than even the rapidly growing Israeli economy (See "The Palestinian war-torn economy: aid, development and state formation," The United Nations Conference on Trade and Development - UNCTAD, 2006). Arabs in the West Bank and Gaza enjoyed a higher standard of living than their immediate neighbors in Jordan and Egypt. Despite recent setbacks in the Palestinian economy, the Palestinians still remain above the regional average by all standards of measuring health and education. Palestinian literacy is the highest among Arab states and their life span, childhood mortality rates, immunizations, access to clean water and school attendance are all among the highest in the region.

Improved well-being did not stop the Palestinians from launching a campaign of violence in 1987. It is a curious fact that both the first and second Intifadas were launched during economic upswings. The first intifada broke out on the heels of the highest annual growth in 12 years and the second highest on record. This suggests that economic progress and political progress are not linked.

As could have been expected, the violent Intifadas created a rift between the Israeli and Palestinian economies and post-Oslo massive foreign aid counter measures merely served to exacerbate the devastating rift this caused the Palestinians.




Instead of pointing out the results of the Palestinian self destructive behavior, the international community blamed Israel's defensive measures. Palestinians are not necessarily blind. They know and, once in while, one of them even dares speak out:

The assessments of none other than George Abed, a Palestinian and senior IMF economist, and of James Prince, a consultant to the Palestinian Investment Fund, offer an important summary of the phenomenon of increased aid correlating with economic deterioration. Abed recognized the futility of providing donor aid, asserting that it was counterproductive. . . . This view was echoed in Prince's conclusion that, "many of the donor programs have not only been ineffective, they have harmed the economy." ( "Expert says Palestinians don't need financial aid," San Francisco Chronicle, Sept. 5, 2005)

Given this reality, Palestinian aid should be expected to be withdrawn and articles should be filled demonstrating to the Palestinians and their supporters the boomerang effect of their anti-Israeli violence and the benefits ending it would bring. The opposite is true. The argument is not made to the party suffering more but to the one suffering less. Indeed, the recent attempt to boycott Israeli professionals and products is yet another attempt to counter this ideologically inconvenient truth that freedom trumps tyranny as do decent leaders who put the welfare of their countrymen ahead of their own political needs as Benjamin Netanyahu has done.

Why has the Israeli economy thrived? Tobias Buck explains:

The economic strength reflects two broad, long-term trends.

The first came in the form of tax cuts, lower welfare spending, privatizations and capital market reforms implemented when Benjamin Netanyahu took over as finance minister in 2003.

The second change has to do with Israel's successful integration into the global economy – which has proved an increasingly receptive market for its exports of high-technology products, manufactured goods, pharmaceuticals and services such as consulting.

"We are reaping the benefits of something that has happened over the last few years, and that is how well the Israeli business sector has exploited globalisation," says Leo Leidermann, chief economist at Bank Hapoalim, Israel's largest commercial bank.
And while Israel's over-reliance on software and information technology made the country a prime victim of the technology downturn in 2000, today's export performance is far more balanced.

Missing from this analysis is another FT report about Israel's vibrant 'factory of ideas'

"Israel is like a big factory of ideas," says Kobi Marenko, the founder of Logia, a wireless content company.

This is why investors and technology companies continue to return to the country in search of innovation.
Indeed, fund managers pumped $1.6bn into Israeli high-tech start-ups last year – a five-year high – while foreign companies spent $9bn snapping up local technology companies.

But what makes Israeli entrepreneurs so innovative and good at starting new businesses? Foreign delegations regularly visit hoping to discover the "Israeli model" that turned a country of only 6m people into a high-tech powerhouse on a par with Silicon Valley.
No such model exists, especially in a country better known for its Mediterranean spirit than for its discipline. "Nothing happens by design in Israel," quips Gilad Nass, a research director at IDC, the analysts.

Nothing, indeed. A few years ago I was asked to give a lecture about the threat of militarism to the Israeli society at the Harvard Club. Forget it, I told them. Israelis continue to see war as a necessary nuisance. Even the Israeli military is free wheeling. When all said and done, Israelis, like Jews throughout the centuries, survive and sometime thrive by turning disadvantages into advantages. An Intel corporate executive told me how amazed he was to discover that the company's Israeli component remained its most productive unit during the worst days of the second Intifada. Now this is what I call real resistance though Israelis call it "Ein Brera!" (no choice) for as the popular song says I have no another country."

Many entrepreneurs point out that Israel, founded less than 60 years ago, is something of a start-up itself. They also tend to attribute its success to a confluence of cultural and systemic factors such as being a highly educated, immigrant population with strong military training, and a high tolerance for risk.

Yehuda Zisapel, who along with his brother Zohar has founded close to 30 technology start-ups, believes that Israel's strength in innovation is not casual or easy to replicate. "It's not something artificial that high-tech is here. It is very complex to create a high-tech industry that is competitive."

Israel is small. There is no mass consumer market and the local IT market is worth only $4bn. This leaves technology entrepreneurs with little choice but to export, throwing them in competition with larger operators in the US and Europe.

"Your market here is nearly zero, but you're competing for the same customers as the US start-ups are," says Zeev Holtzman, chairman of Giza Venture Capital.
This plays to the Israeli tolerance of risk, says Oren Nissim, the chief executive of Telmap, a navigation software vendor.

Starting ventures seems to suit the Israeli character, perhaps better than managing a larger enterprise does. "There aren't that many good Israeli managers, but starting a business from nothing is a battle very well fought by Israelis," notes Mr Nissim. "

Israelis also tend to act quickly, often ahead of the competition. "Foreign companies are constantly amazed at our speed. It's a competitive advantage," agrees IDC's Mr Nass.

Let's be honest, if Arab/Muslim leaders truly cared about their own people, no action would help improve their lot more than real peace with the Jewish state. The Arab world has paid dearly for its relentless hostility towards Israel and the Jewish people. The opposite is also true. Becoming the ideological/financial ward of the "international community" has done nothing but turn perfectly decent and able people into an impoverished suicide bomber factory run by ruthless religious mafias.

The time has come for those who care about the Palestinian people, as opposed to the abstract idea of Palestine, to change course and advise the Palestinian leaders to do the same. After all, neither can feign innocence any longer.

Klinghoffer is an affiliate professor at Haifa University and the author of Vietnam, Jews and the Middle East: Unintended Consequences
< BACK TO TOP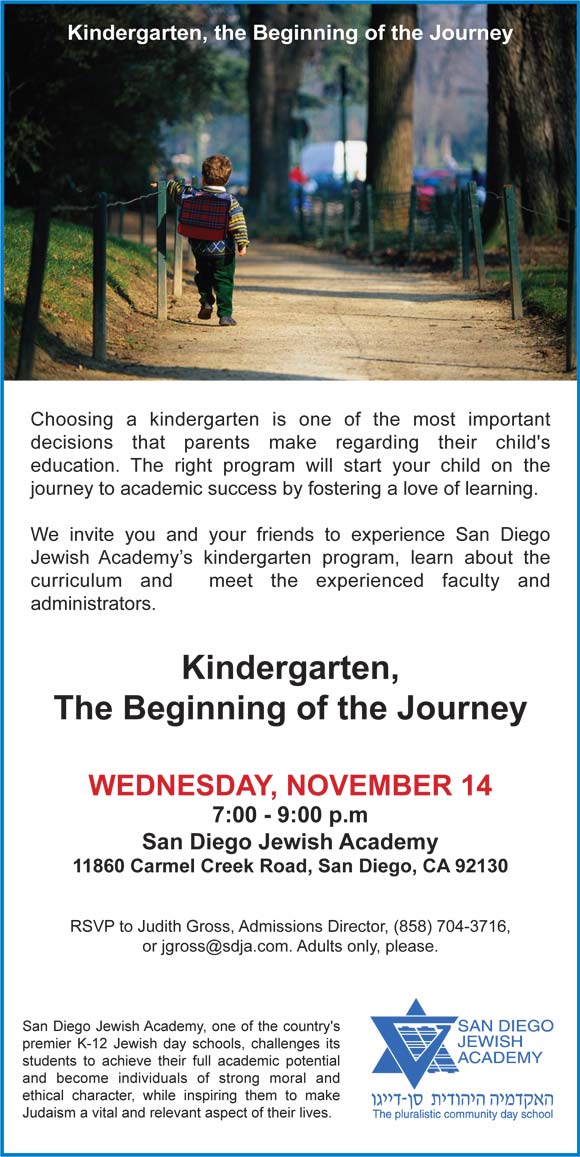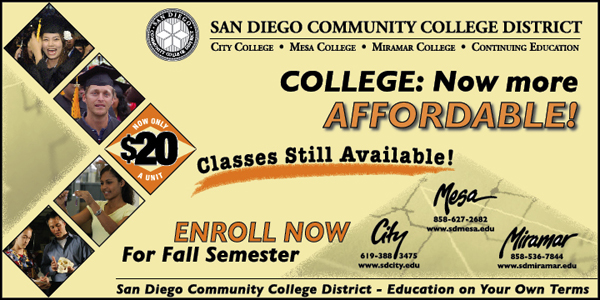 L.A. BEAT

For tsuris like Sheldon and Mrs. Levine's, you can stay home and save your money

By Cynthia Citron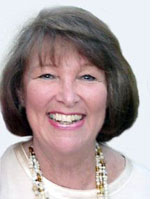 BURBANK, California—One of the very best things about greater Los Angeles is that there is so damn much talent here! It almost compensates for the traffic you have to endure to get to it… But if you work at it, and choose wisely, you can be rewarded with some really enchanted evenings.
At least, that's what I thought when I went to see Sheldon and Mrs. Levine at the Falcon Theatre this weekend. It has good writers with a well-established track record: Sam Bobrick (Get Smart, The Smothers Brothers Comedy Hour, Norman, Is That You? and some two dozen other well-received plays) and Julie Stein, who collaborated with him on the book on which Sheldon and Mrs. Levine is based, and also on the one-man show about Lenny Bruce, Lenny's Back. So far, so good.
And then there's the director, John Bowab, with some 140 shows to his credit, mostly directing top stars in hit shows.
And the star: the bubbly Sally Struthers, taking over the role from Penny Marshall.
Sounds like the makings of a wonderful evening, right? Wrong! If this were a sitcom, it would be canceled by next Tuesday.

Let's start with the writing. Occasionally some funny lines attached to a plot that was so farcical that it tipped into just plain stupid. It was supposed to chronicle the adventures of an overbearing mother and her neurotic 31-year old son via letters they write to each other. Hers were whiny; his were apoplectic. Hers concentrated on laying guilt trips; his wound up screeching "I hate you! I hate you! I hate you!" at the end of each one. Not a barrel of fun. And certainly not like the wonderful "Love Letters" that enjoyed such a long and successful run a few years back.
She, Mrs. Levine, takes a class in "Clairvoyance for Beginners" at her neighborhood Senior Center, goes to Tibet, and marries a guru. When she comes back, she becomes a celebrated talk show hostess. He travels like a vagabond all over America, looking for himself, and getting into improbable accidents and unlikely encounters with people like Elvis Presley.
Moving on. Mr. Bowab either directed them to play their roles at 140 decibels (the equivalent intensity of a jet plane taking off) or failed to direct them to cool their motors. Jeff Marlow, who played the angry Sheldon, shouted unpleasantly through the whole first act. Ms. Struthers modulated her tone from time to time, but she never quite hung on to the New York accent.
Which gets us to the acting. Ms. Struthers did her best, even making comic faces to emphasize some of her lines, and intermittently doing a fairly good job when the scene called for her to be pensive or mellow. But Mr. Marlow was over the top and stayed there, whether he was acting the spoiled brat or going through one of his periodic, inexplicable personality changes—or another nervous breakdown.
One more thing. With names like Sheldon and Doris Levine (and a deceased husband named Irving), you would assume that the characters are supposed to be Jewish. But unless you accepted the stereotypes that all kvetchy, overbearing mothers and insecure, neurotic mother's boys are, by definition, Jewish, there were no Jewish references in this play. Not even the humor, which was anger-based and nasty rather than ironic and absurdist. In fact, at one point, Sheldon, in a temporary truce with his mother, suggests putting her up for sainthood. A Jewish saint? (Besides Mary, that is).
To wrap up: near the end of the play Mrs. Levine says, "The only reason to have children is so that when death comes you won't mind it so much."
Similarly, I might add, "The only reason to see a lot of plays is so that when you see a bad one you won't mind it so much."
I mind.
Sheldon and Mrs. Levine will continue Wednesdays through Sundays through November 18 at The Falcon Theatre, 4252 Riverside Drive, in Burbank. Call (818) 955-8101 for tickets.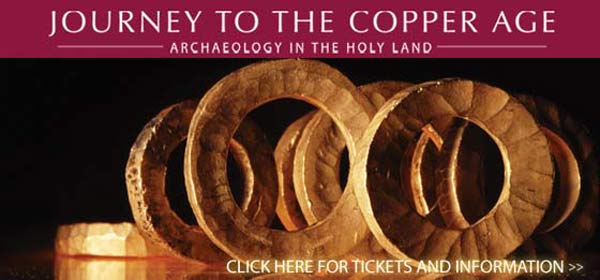 SAN DIEGO JEWISH WORLD
THE WEEK IN REVIEW

• SUNDAY, NOVEMBER 4
Donald H. Harrison in San Diego: "Shanghai Jews experiences varied greatly depending on their countries of origin"
Joe Naiman in Lakeside, California: "Jewish owners brought pro basketball to San Diego County but couldn't sustain it"
Sheila Orysiek in San Diego: "City Ballet's 15th season in San Diego provides several views of classical ballet"
Ira Sharkansky in Jerusalem: "Olmert's optimism on the eve of the Annapolis conference mystifies 'realists'"

• SATURDAY, NOVEMBER 3
Dov Burt Levy in Salem, Massachusetts: "3 wishes from deep inside Red Sox Nation"
Ira Sharkansky in Jerusalem:""Breakthrough in Annapolis? Don't hold your breath that anything will happen"
Dorothea Shefer-Vanson in Mevasseret Zion, Israel: "A trip into my unknown German past"
David Strom in San Diego: "Collection of Chanukah essays stirs memories of family trips and gelt"


• FRIDAY, NOVEMBER 2
Shoshana Bryen in Washington, DC: "Convicting the foot soldiers while giving master terrorists virtual immunity."
Judith Apter Klinghoffer in Philadelphia: "Salah Uddin Shoaib Choudhury, a Muslim moderate, inspires Federation"
Rabbi Baruch Lederman in San Diego: "She took a phone to bed with her and saved the lives of her neighbors."
Rabbi Leonard Rosenthal in San Diego: "The best way to reduce your own troubles? Help others!"

• THURSDAY, NOVEMBER 1
Shoshana Bryen in Washington, D.C. "A Town Meeting at Foggy Bottom"
Rabbi Wayne Dosick in Carlsbad, California: "Some hints for fire victims and their friends from two who went through it"
Larry Zeiger in San Diego: "Monty Python-style riff on the Bible offered at San Diego Rep"
• WEDNESDAY, OCTOBER 31
Donald H. Harrison in San Diego: "Sandy Koufax, Jackie Robinson are role models for this baseball story"
Joe Naiman in El Cajon, California: "Short Track Racecars in Ramona and its owners weather the Witch Creek Fire"
Isaac Yetiv in La Jolla, California: "The fabled Rebbe Hai Tayeb lo-met of Tunisia bests a Jerusalem Talmudist"

• TUESDAY, OCTOBER 30
Garry Fabian in Melbourne, Australia: "Communal lethargy dogs Jewish roof body" ... "Go-ahead for Jewish same-sex unions" ... "Jewish journalist nominated for Walkley Award" ... "Aussie educators link with Israel"
Donald H. Harrison in San Diego: "Ad hoc task force lays traps for scammers in wake of fires"
Ira Sharkansky in Jerusalem: "Swift Swiftian response to Gaza rockets"

• MONDAY, OCTOBER 29
Donald H. Harrison in San Diego: "Rabbis prepare for theological questions about the fires."
Morton A. Klein in New York: "Palestinian agenda dooms Annapolis conference to failure"
Dorothea Shefer-Vanson in Jerusalem: "Scandals, corruption weaken Israel"
David Strom in San Diego: "The danger of substituting political faith for logic"