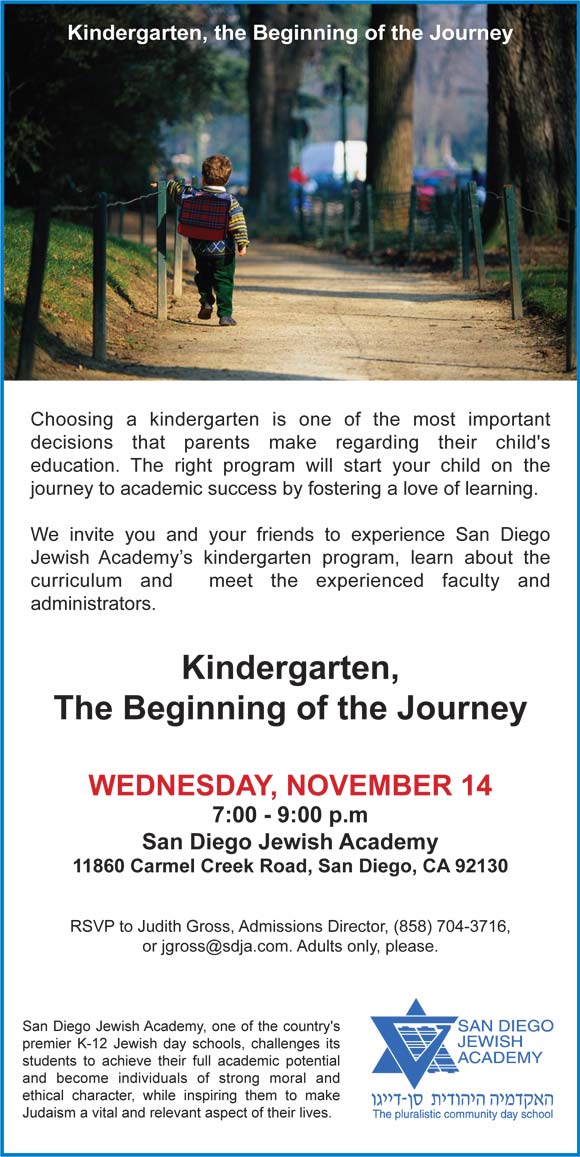 LETTER FROM JERUSALEM

U.S. policy makers have record of mistakes in U.S.; is Israel next?

By Ira Sharkansky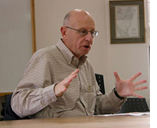 JERUSALEM—I spend much of my time thinking about Israel. When I moved here more than 30 years ago, however, I did not give up my license to think about the place where I spent the first half of my life. All those years in primary school pledging allegiance, saying the Lord's Prayer, and singing patriotic hymns left their mark.

The leader of the world ain't doing so well. And in keeping with what remains of its power and influence, its troubles become our troubles.

We hope for better. Maybe we should have learned.

We can start with the crisis in sub-prime mortgages, likely to be rippling through all our economies for some time. The biggest banks put the money of the world behind schemes that looked correct politically, and maybe even clever economically. What they did, however, was to lend a great deal of money to people who could not afford to pay it back, often under conditions that made it even less likely that they could pay it back.

Yet another lack of wisdom appears in a series of articles in the New York Times. It was politically correct to reform New York City's programs for dealing with children unwanted by their parents, or whose parents could not take care of them. Most of those children in New York are African-American, Hispanic, or other kids of color. Minority politicians and activists argued that it would be best to care for them via organizations run and staffed by minorities, and located in the neighborhoods where the kids live. Some years after minority-run organizations began receiving a great deal of public money to run foster care, it is apparent that some, or even most are rife with incompetence and fraud. It is not easy to make inquiries about these organizations. Critics are said to be mistaken, short-sighted, insensitive, or racist. (See New York Times, November 7)

Lest you think I am obsessed only with economics and politics distorted in favor of the poor and downtrodden, consider the recent fires in Southern California. Our pity went out in behalf of numerous overprivileged families who were living in dangerous areas, known to be fire prone. Planners moan their inability to stop people like those from doing the equivalent of playing in traffic, but real estate developers, people who want to live close to nature, and politics that prides itself in allowing people to do what they want stand in the way of good sense. (See New York Times, October 28)

One cannot finish a letter like this without mentioning the problems of Iraq. The Bush Administration has succeeded in remaking a cruel, secular regime that had little or nothing to do with terror attacks on the United States into a chaos of a civil war, no less cruel to Iraqis, and much more dangerous as a new-born nest of Islamic extremism.

All of this makes Israel look like a well run, charming little country, which knows its limits and is not inclined to make things worse. Local banks are having a fire sale on American dollars. They have not been this cheap since 1998. The exchange rate is even convincing people to buy American cars. The more reliable vehicles made by the Japanese and Koreans have become more expensive.

We need protection from the American giant. The regime that produced sub-prime mortgages, minority-run foster care, and fire-prone homes for the rich now wants Israel to make it easy on Palestine to become a state. Occasionally we hear reservations from ranking sources in the American administration. All too often, however, we hear that the administration wants to go out with a success, like major progress toward a Palestinian state at Annapolis. Many of the Palestinians are decent people. Yet the people in charge have not learned to direct traffic, limit their own corruption, or deal with extremists who aspire to kill Jews. In the absence of wise Americans, Israelis need wise leaders who can say "No," or "Not yet."

We do not need the wisdom or the bite of Walter Lippmann, Thomas L. Friedman, or George F. Will. More appropriate is Alfred E. Neuman, the intellectual icon of Mad Magazine. If he is not still writing, someone like him may be the last hope of all who remain dependent on what used to be a great country.

Sharkansky is professor emeritus of political science at Hebrew University
< BACK TO TOP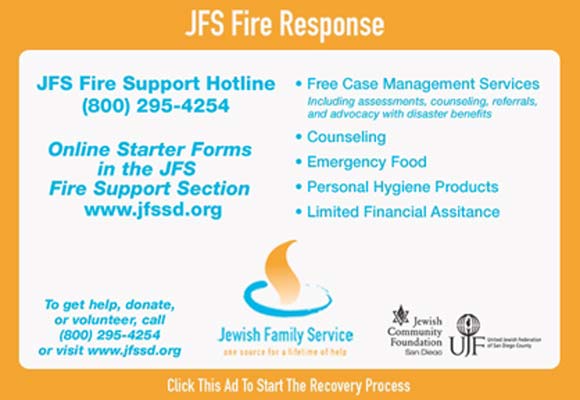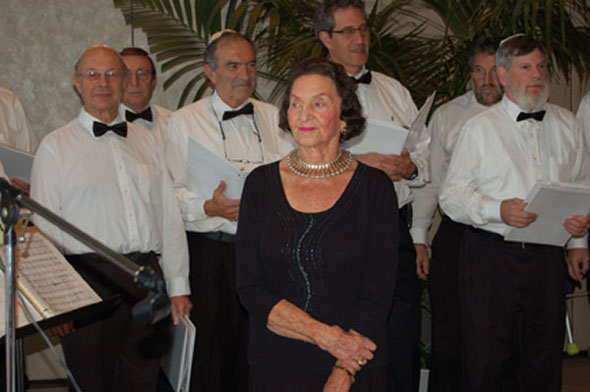 JEWISH MEN'S CHOIR—Directed by Rhoda Gaylis, formerly of South Africa, the Jewish Men's
Choir performed at the November 8 opening of Jewish Family Service's University City Senior
Center at Congregation Beth Israel. The group moved from Chabad of University City to take
advantage of larger quarters. About 150 persons attended the festivities, which included a luncheon
at which BethIsrael's two rabbis, Michael Berk and Glenn Ettman, led the assembly in ha motzi.
JFS photo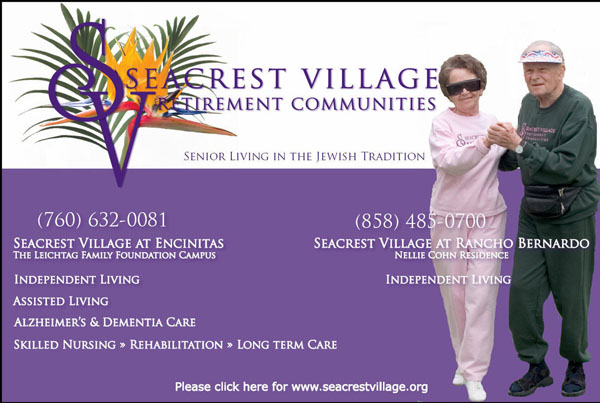 Carter, Walt, Mearsheimer fail 3-D test in their assessments of Arab-Israeli conflict

By Gary D. Acheatel
If I am not for myself, who will be? If I am only for myself, what am I? And if not now, when? (Hillel, Pirkei Avot 1:14) This essay was inspired by those who feel we should not raise our voices and correct propaganda for fear it will bring attention to us.


ASHLAND, Oregon—You've heard the claim that anti-Semitism is on the rise today, just like in the 1930s. You've heard others call Iran's President Ahmedinejad another Hitler. But you turn away from these hotheads, more disturbed by the alarmist tone than by their message.

Times are good for Jews in America. The "gentleman's agreement" that excluded us from businesses, universities, clubs and politics, started to fade during the 1960s. Jews are now part of mainstream America. But stop and listen carefully. Globally, and even here, this trend toward acceptance has reversed. Anti-Semitism has gradually slipped back in, catching us unaware.

Yes, that claim needs proof, and a yardstick. Start with the ever-sharper attacks on Israel. When do they cross the line? New York Times columnist Tom Friedman wrote: "Criticizing Israel is not anti-Semitic, and saying so is vile. But singling out Israel for opprobrium and international sanction—out of all proportion to any other party in the Middle East—is anti-Semitic, and not saying so is dishonest."

Israeli cabinet minister (and former Soviet refusenik) Natan Sharansky offers a similar "3D test": legitimate criticism crosses into anti-Semitism when it descends into demonization, double standards and deligitimization.

Now that we have a grading policy, let's score our students on this test.

We've certainly seen problems in Europe. For example, the British National Union of Journalists voted to boycott Israeli goods. There was no corresponding criticism of any Palestinian group or action. And this took place while a BBC reporter was held hostage for weeks in the Gaza Strip, leaving foreign journalists afraid to enter Gaza. Where did they go? Jerusalem, of course, where they were safe and free to criticize. We should no longer expect even a pretense of journalistic objectivity from the British press. Grade: F.

But what about America? George Orwell's "1984" taught that ideas are shaped by the words used to express them. Former President Jimmy Carter's latest book puts demonization right in his title, by legitimizing the application of "apartheid" to Israel. Now saying it isn't true is like the old line about answering "When did you stop beating your wife?" A barrier between Jewish and Arab populations? Obvious apartheid! But Israel did not want this barrier until West Bank towns sent suicide bombers to kill Jews and made the murderers into "martyrs." What would America do in response to such attacks? The wall on the Mexican border is bigger (yes, really), and it is meant merely to keep out people who want jobs. And think about the double standard: Israel has many Arab citizens, but no Jew can be a Jordanian, no Jew could live in a future Palestine, and no Jew is allowed even to visit Saudi Arabia. Where's the apartheid? Carter certainly has earned his F.

Professors Walt and Mearsheimer's book about the "Israel Lobby" highlights the anti-Israel movement on campus. Jews, only 2 percent of the population, ask Congress to support Israel. Jewish groups such as AIPAC do not fund their campaigns in return. But somehow, without votes or money, the professors say this lobby controls U.S. foreign policy, and to our detriment. Couldn't it be, just perhaps, that the Congress listens to the arguments presented and agrees that Israel deserves support? But why does the book get a nodding "of course" from the punditry and the academics? It revives the familiar story about Jews being disloyal foreigners in our midst, a fear as old as the Pharaoh of the Exodus. More professors with failing grades.

Next, turn to the Muslim world. No test needed, since we already know the grade—but, can an F be too high? The Protocols of the Elders of Zion and Mein Kampf are best sellers. Iran has a president who denies Hitler's Holocaust but wants nuclear weapons for the next one, when he can, in his words, "wipe Israel off the map." Hamas has a charter that cites the Hadith: "The Day of Judgment will not come about until Muslims fight the Jews, when the Jew will hide behind stones and trees. The stones and trees will say 'O Muslims, O Abdulla, there is a Jew behind me, come and kill him.'" Hezbollah's leader Nasrallah said in 2002: "If they [Jews] all gather in Israel, it will save us the trouble of going after them worldwide."

No, it's not about "occupation." It's about us.

The Machzor teaches that the shofar blasts of Rosh Hashanah send a message: Wake up!

Gary D. Acheatel is the founder of Advocates for Israel whose mission is to strengthen support for Israel by ensuring the public has factual information. He may be reached at (888) 650-5894.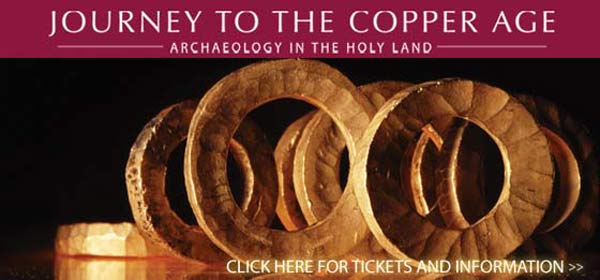 ARTS IN REVIEW

Argentina proves a crackling refuge for European family in The Magic Fire

VISTA, California—Avo's artistic director Kathy Brombacher has selected Lillian Groag's The Magic Fire to open the 2007-'08 season. The art deco Avo Theatre in Vista is home to Moonlight Theatre's winter, indoor theatre season. This cozy converted movie theatre is a perfect venue for this type production located on Main Street in Vista. Surrounded by a bevy of small businesses, at least a dozen or more restaurants and ample parking, this theatre should be on your itinerary.
With anti-Semitism on the rise in this country and water boarding the controversial torture of choice for our government (or so it seems with no denials in either direction), it seems an appropriate play to kick off the season. Groag's play is a memory play set in Buenos Aires in 1957. The government of Juan Perón is in power, their 'beloved' Evita is on her death bed and the country is in political turmoil.
Argentinean born, American playwright Groag's play was first staged in 1997. Groag, an associate artist at The Old Globe Theatre, had her play produced there in 1999 to critical acclaim. (It was also presented here at the now defunct Streisand Festival of New Jewish Plays.) Times change and world scenes take on different hues, but yours truly can never divorce herself from the forces and voices of anti-Semitism whether they happen in Germany, Poland or this country. Some plays transcend centuries. You will have to be the judge to determine whether Magic Fire is one of them.
Groag's semi-autobiographical play is about her memories growing up in a family whose members are not only immigrants from Nazi-occupied Austria, Mussolini-dictated Italy, but they are also an assimilated group whose culture is 'Old World' and whose music and love for the Arts is the antithesis of the political upheaval in which they live. Buenos Aires is the place they believed would approximate their accustomed European Old World. On the Austrian branch of the family sits Otto Berg, the Jewish arm (Jeff Anthony Miller), whose love of music insulates his daughter from the rages of terror going on outside their window. His Aunt Clara, (Li-Anne Roswell), a Jew by choice who had lived in Paris, is also among those who fled.
The irony of Berg is that his favorite composer is the anti-Semitic Richard Wagner. In fact the title of the play comes from his second opera of his Ring Cycle, Die Walküre. In it Wotan punishes his Valkyrie daughter, Brünhilde . While she sleeps, she is surrounded by a wall of fire that protects her. The sleep, imposed by Wotan as punishment, can only be penetrated by the hero who is never afraid. In a moment while listening to that passage, an impressive fire rages outside the Berg's window. Marty Burnett designed the period drawing room set and Paul A. Canaletti is responsible for the appropriate lighting with Chris Luessmann providing sounds and projections.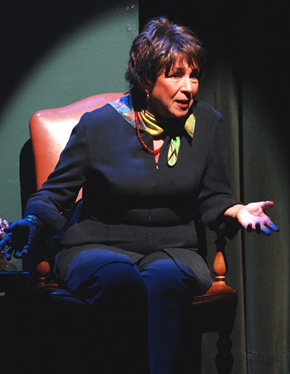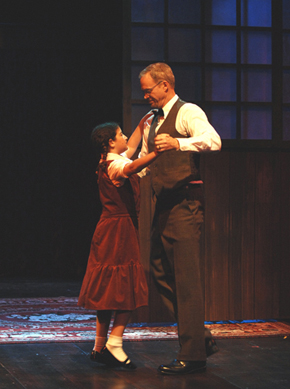 Sandra Ellis-Troy as Lise, the adult; recalls her life in Argentina as a girl (Rebecca Lauren Myers)
with her father (Jeff Anthony Miller) as their refuge came under threat. Ken Jacques Photos

On the Italian Catholic side of the family are the Guarneri's; Nonna (Trina Kaplan) the 98-yesar-old matriarch who immigrated to South America or the New World with her husband in 1890. Her daughter is Paula (Dagmar Krause Fields), a frustrated dancer, and her son is Juan (Paul Bourque). Juan's daughters are Amalia (Terri Park), Lise's mother, and Elena (Marci Ann Wuebben), a beautiful and talented stage actress who ca nnot work because she refuses to join Perón's political party. They make up the total clan that are assembled in the Berg's living room and whose activities are the essence of Lise's memory in one moment in time. The Guarneri clique loves the music of Verdi, Puccini and the recently heralded Maria Callas.
And then there are the others, outside their circle: the Berg's neighbor, Henri Fontannes (Jesse Mackinnon) one of Perón's henchmen and generals who charms little Lise and provides the families the opportunities to indulge in their artistic loves. Dressed to the nines (Roslyn Lehman designed the period costumes) and pretty much of a villain, his character does a one hundred and eighty degree turn as the family learns more about his involvement with Perón and in rounding up dissenters.
Thomas Hall is Alberto Barcos. A dear friend of the family and oft-time date to Elena, he runs the opposition newspaper. Always in the know, he is the first to inform the Bergs that their housekeeper's (Rhona Gold is Rosa Arrua) brother has gone missing. And therein lies the crux of the Berg-Guarneri conundrum. Although totally insulated from the outside world by their music and highbrow love of the arts, people are still disappearing around them and they now know one of them. Should they come face to face with what's happening, should they try to save Rosa's brother, an illegal laborer, or should they continue to hide in their music and art and pretend another dictatorship won't put them in harm's way again?
Rebecca Lauren Myers is the younger Lise and Sandra Ellis Troy is the storyteller/alter ego who gives commentary to events as they unfolded before they had to leave the country. The story is told in flashback as a now older and wiser Lise seems to have her facts a little skewed, but at the same time we see that the younger Lise wasn't around or was sleeping when controversial decisions were being made and has no real recollection of them having taken place. Her memories were of a family who loved music and every gathering, though raucous, was filled with love, patience and wisdom, especially by Otto, her loving father. Groag skillfully hides the dangers of the political climate by camouflaging them under a blanket called of the arts.
From a realistic perspective, Berg was the only one, dreamer that he was, who saw the handwriting on the wall or actually acknowledged it. Particularly chilling was his statement, "The trains always run on time." After all, he was a product of Nazi- occupied Austria, and while he was an assimilated Jew, he knew the tone was about to change and not in his favor. What the older Lise found was that there are many sides to the same series of events and life is just not as simple as a Viennese Waltz or a hero rescuing a girl from a fire.
With opening weekend performances coming on the heels of the now contained San Diego County wild fires, (another irony) there were still some kinks to iron out on the night I saw the production. Overall, the cast was surprisingly cohesive save for Miller's Otto who was not only tentative, stiff and dropping lines, his accent was in and out all evening. Young Myers, who was so wonderful in Fireflies earlier this year, was too whiny and shrill. Once her voice is modulated and she settles down she will be terrific. Trina Kaplan's Nonna is absolutely marvelous! She is funny, convincing, full of vigor and still fighting the ruin she believes fascism brought to her native country. It's a role made for her and she fills it to perfection.
Terri Parks' Amalia fits the bill of the concerned mother and the charming wife while Dagmar's Paula is a hoot as the frustrated dancer. Rhona Gould is the Bergs' housekeeper/babysitter. Gold, an actress of long standing in the San Diego community, is always on target and as Rosa; she stirs the pot with the news that her brother is hiding out in the Berg home. Thomas Hall's Alberto is dead-on as the concerned friend. In some ways he is also their conscience. Hall has a commanding presence and when he is on stage, all eyes wait for his pronouncements. He can't understand why the Bergs don't find the general as repugnant as he knows him to be. For his part, Mackinnon's character, Henri, is pretty loathsome. While pretending to be their friend, he uses them to convince himself he's not as bad the others. Mackinnon however didn't seem all that comfortable in this role.
Sandra Ellis Troy, always a bigger-than-life actor, makes her presence known in many ways, even though she is more of a bystander than an actual participant. Even when she is off to the side looking on, she is putting herself into the play. She has that wonderful ability and twinkle in her eye to let us know when she is serious and when she is playing with us. Surely, she knows something is amiss and she's a bit thrown by it all.
On the whole director Kathy Brombacher, with the help of choreographer Carlos Mendoza, is able to take three generations of somewhat like-minded family members, but with diverse personalities, through a series of tangos, waltzes, operas, symphonies and political upheaval to convince Lise that life was not as she had remembered. And really, is it ever?
The Magic Fire is charming in its Old World lure, frightening in the undercurrent of the times then and now, and particularly timely, lest we forget. It is definitely worth seeing. It plays through November 18.
See you at the theatre.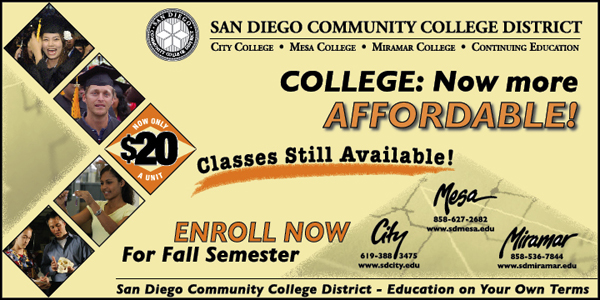 SAN DIEGO JEWISH WORLD
THE WEEK IN REVIEW

WEDNESDAY, NOVEMBER 7
Sherry Berlin in La Jolla, California: "Pre-school playground was a wonderful venue for teaching at Jewish Book Fair"
Garry Fabian in Melbourne, Australia: "Australian children enlisted in battle against global warming"... "Another rating system for political candidates: how do their websites compare with each others?" ... "South African rabbi visits Queensland" ... Israeli ambassador's comments may have been 'reason' for vandalism of Jewish cemetery" ... "Same-sex unions attacked by Orthodox rabbi."
Joel A. Moskowitz, MD and Arlene S. Moskowitz, JD in La Jolla, California: "Audience kvells over Tony Kushner"


TUESDAY, NOVEMBER 6
Donald H. Harrison in La Jolla, California: "An internationalist makes Israel his cause."
J. Zel Lurie in Delray Beach, Florida: "Not only enemies but some would-be friends believe the Jewish stereotypes."
Joel A. Moskowitz, M.D. and Arlene S. Moskowitz, J.D. in La Jolla, California: "How Jews became Germans: they didn't."

MONDAY, NOVEMBER 5
Shoshana Bryen in Washington, D.C.: "Oil prices are so high, it's time to pull out the stops in behalf of alternative fuels"
Cynthia Citron in Los Angeles: "For tsuris like Sheldon and Mrs. Levine's, you can stay home and save your money"
Judith Apter Klinghoffer in Cherry Hill, New Jersey: "Israel's peace dividend could be dwarfed by impact on the Palestinian economy."
Norene Schiff-Shenhav in Fallbrook, California: "Our unforgettable week of fire, stress, separation, love, kindness and relief"

SUNDAY, NOVEMBER 4
Donald H. Harrison in San Diego: "Shanghai Jews experiences varied greatly depending on their countries of origin"
Joe Naiman in Lakeside, California: "Jewish owners brought pro basketball to San Diego County but couldn't sustain it"
Sheila Orysiek in San Diego: "City Ballet's 15th season in San Diego provides several views of classical ballet"
Ira Sharkansky in Jerusalem: "Olmert's optimism on the eve of the Annapolis conference mystifies 'realists'"

SATURDAY, NOVEMBER 3
Dov Burt Levy in Salem, Massachusetts: "3 wishes from deep inside Red Sox Nation"
Ira Sharkansky in Jerusalem:""Breakthrough in Annapolis? Don't hold your breath that anything will happen"
Dorothea Shefer-Vansonin Mevasseret Zion, Israel: "A trip into my unknown German past"
David Strom in San Diego: "Collection of Chanukah essays stirs memories of family trips and gelt"


FRIDAY, NOVEMBER 2
Shoshana Bryen in Washington, DC: "Convicting the foot soldiers while giving master terrorists virtual immunity."
Judith Apter Klinghoffer in Philadelphia: "Salah Uddin Shoaib Choudhury, a Muslim moderate, inspires Federation"
Rabbi Baruch Lederman in San Diego: "She took a phone to bed with her and saved the lives of her neighbors."
Rabbi Leonard Rosenthal in San Diego: "The best way to reduce your own troubles? Help others!"


< BACK TO TOP