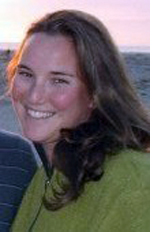 Palin is a freelance environmental writer based in San Diego



San Diego Jewish World Author
MARISSA PALIN


2009-02-26—Brigitte Gabriel warns of Islamic extremists during speech to UJF Women
2008-12-15—Are we conditioned to waste money, energy?
2008-11-12—
I'd eat a mushroom off everyone's plate: Camp Mountain Chai Women's Retreat

2008-06-08—Green collective for Jewish institutions?
2008-04-13—And what of the women of Passover?
2008-03-04—
2008-02-15—The Morning After: What should be done with all those Valentine greeting cards?
2008-01-30—Global warmth: Is Bible really to blame?

< BACK TO TOP