SUNDAY, APRIL 13 Beth Israel~Israel at 60 photo exhibit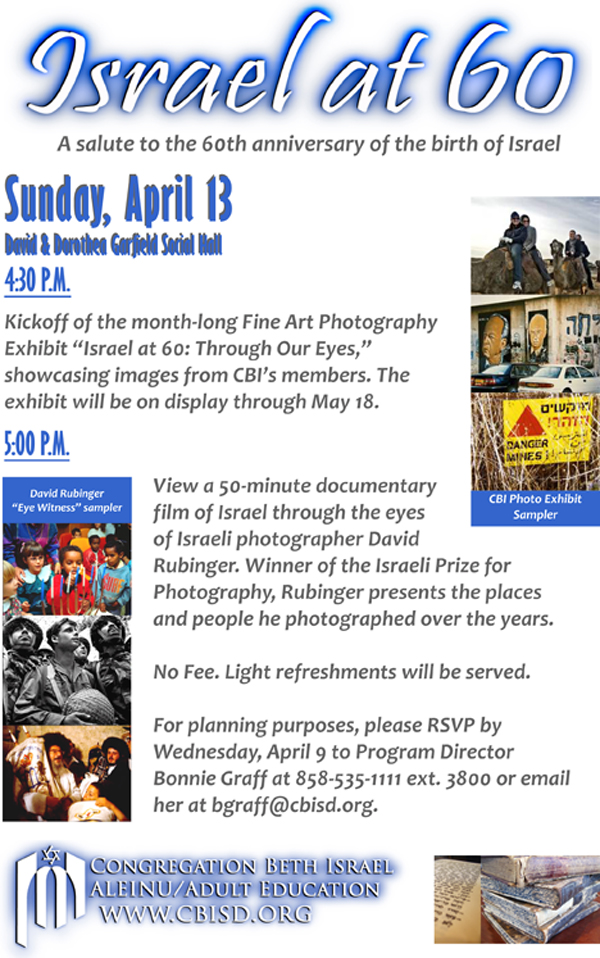 Sunday, April 20 Beth Am~Second Night Seder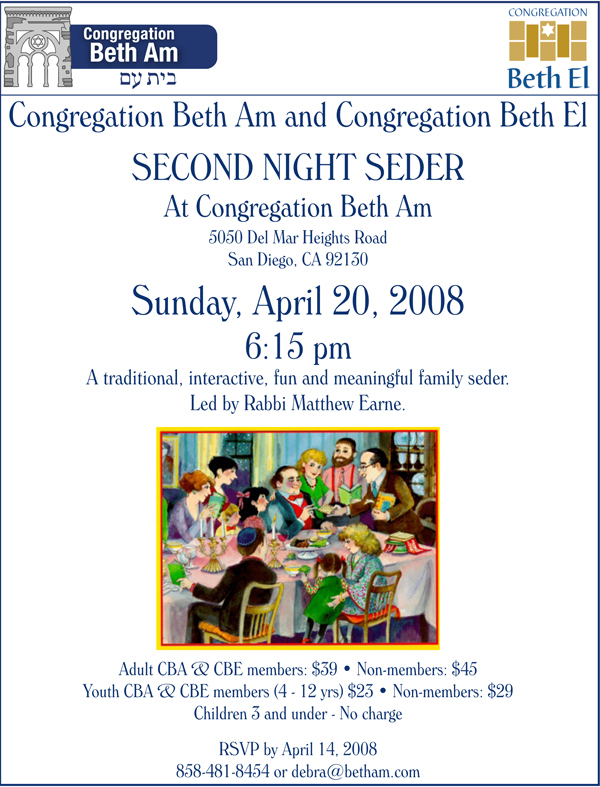 Sunday, April 20 Second Night Seder at Ohr Shalom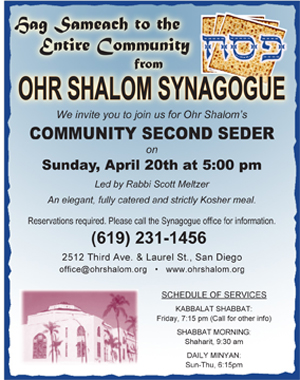 Sunday, May 18 Community Israel Independence CelebrationWednesday, May 28 JFS~Ellen Saks lecture on mental illness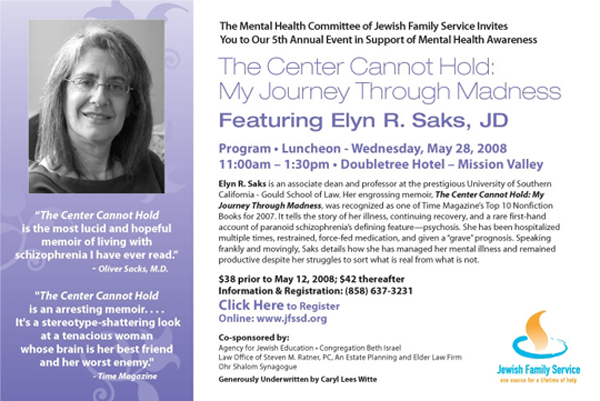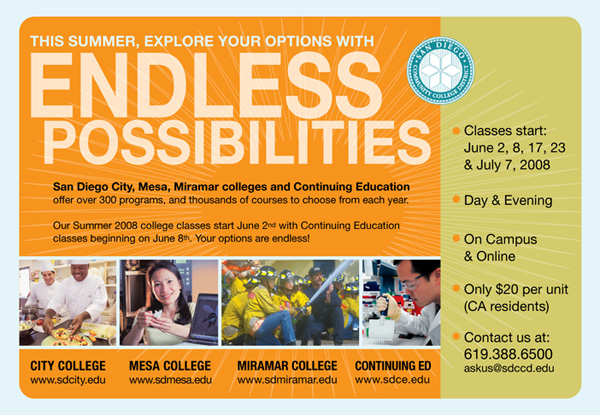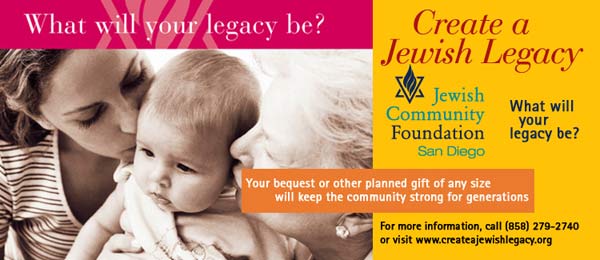 FROM THE SIDELINES

Eric Yoffie v. John Hagee: Round One

By Rabbi Dow Marmur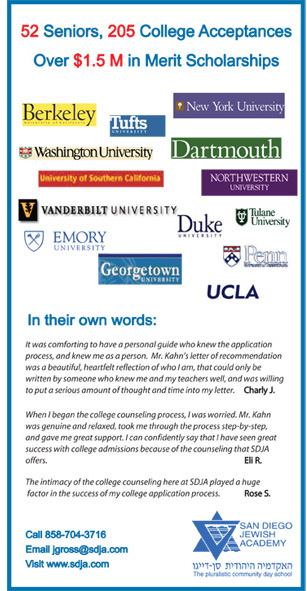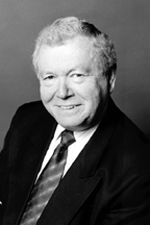 JERUSALEM—If I ever had the guts to openly criticize the Reverend John Hagee - televangelist extraordinaire and leader of a mega-church in San Antonio, Texas, currently on his 24th visit to Israel with some thousand followers of the organization he founded, "Christians United For Israel" - it would be that, ardent Zionist and lover of Jews though he may be, I'm not sure that he also cares for and respects Judaism.

For though not all Christian Zionists have a missionary agenda – based on a view that wants all Jews to live in Israel before the Second Coming of Christ when they'll see the light and embrace Christianity - I tend to be suspicious.

But that doesn't seem to be the reason that prompted Rabbi Eric Yoffie, the leader of American Reform, to come out against Hagee in his address at the recently held annual convention of the Central Conference of American Rabbis. Yoffie's criticism is reported to have been based, firstly, on Hagee's alleged hostile views about Catholics, Muslim and homosexuals and, secondly, because Hagee tries to meddle in Israeli politics by supporting very right-wing views that oppose a Palestinian state.

Yoffie finds it difficult to be friends with a religious group that's openly hostile to other faiths. He also expressed concern about Americans like Hagee and his followers seeking to pressure the American Administration to work against a two-state solution. In view of Hagee's endorsement of John McCain for the US presidency, his implied advocacy of a shift in American policy in the Middle East becomes a very serious matter.

Hagee didn't take kindly to the criticism and has responded by suggesting that Yoffie has misrepresented him. They may now meet to iron out their differences, even though the fundamental rift between liberal and anti-liberal religionists, be they Christians or Jews, cannot be healed.

Thus, for example, when Beni Elon, of the nationalist-religious party in the Knesset, was Minister of Tourism, he spent a lot of time with evangelists, not only because many of them come to Israel but also because of his sympathies for their politics. In one speech Elon appeared to urge the evangelists to be more vigorously missionary – no, not among Jews, but among Muslims.

The Executive Director of "Christians United for Israel" is David Brog, an American Jew with experience in political work and connections in high places in Israel: Ehud Barak, the leader of the Labor Party and currently Israel's Minister of Defense, is his first cousin. In an interview on English-language Israeli TV Brog strongly repudiated Yoffie's stance and reminded viewers that Jews can't afford to spurn friends, especially as powerful as American evangelicals.

He suggested that even those who disagree with evangelicals on certain issues should cooperate on others. Support for Israel is something that all can agree on. Perhaps that will be the way Hagee and Yoffie overcome their differences, at least in public, when they meet for what might become a second round, this time face-to-face.

McCain is said to be embarrassed by Hagee's endorsement, because it may cost him votes in the center. Israelis have reason to be embarrassed by Hagee's bear hug because it seems to try to suffocate us. But neither can really do much about it, because to repudiate ostensible friends isn't just impolite; in politics it's also imprudent.
Dow Marmur is the Rabbi Emeritus of Holy Blossom Temple in Toronto, Canada. He divides his time between Toronto and Jerusalem.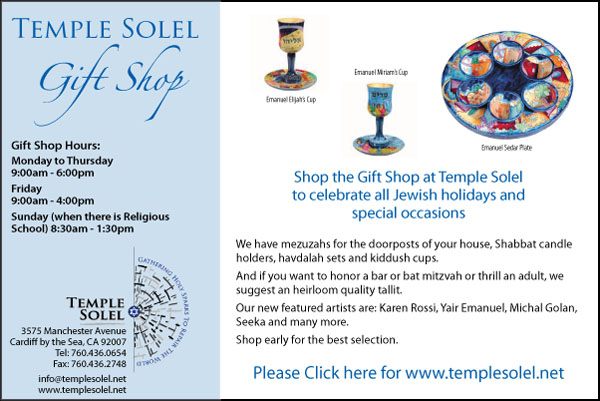 LETTER FROM JERUSALEM

Should Palestinians be rewarded for seven years of violence and intransigence?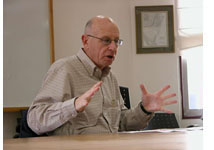 JERUSALEM—A Palestinian official has complained that Israel is currently offering less than was offered in the last serious efforts at reaching an accord, in 2000-2001.
This seems like a ploy to get the sympathy of the world, and put some pressure on Israeli negotiators.
Not from me. If this is true, (and truth is a problem with one-sided reports about ongoing negotiations) then I applaud the Israeli posture. In response to the Palestinians, I ask if they expect a reward from the Israelis for seven and one half years of violence under the heading of intafada.
The Americans are pressing the Israelis to make concessions to make the Palestinians' lives easier while negotiations proceed, and the Israelis are responding, at least partly. Against the advice of the military, the government agreed to remove a number of road blocks and checkpoints throughout the West Bank. And the Defense Minister announced a renewal of a program that was suspended some years ago, to allow several thousand Palestinians of the West Bank into Israel in order to work.
Later in the same day that we heard about the entry of Palestinian workers, we read that security forces had seized two Palestinians working illegally in an Israeli restaurant, who were on the verge of adding a deadly poison to the food being served.
An early headline reads, "We give them a chance to earn a living and they try to poison us."
One wonders about the chances that Israel is taking for peace. Admirable, or foolish?
It will only be a matter of time until there are further efforts at violence. Sooner or later, one of those efforts will succeed.
Will it be possible to attribute the efforts and the success to loosened security demanded by the Americans and agreed by the Israelis? The connection between loosened security and incidents of violence is not likely to be obvious. Nonetheless, it will be argued in one way or another by politicians and commentators who have a commitment to a policy of strong defense or efforts at accommodation.
Perhaps the basic problem of Israel's policy toward the Palestinians is, Can Israel afford to maximize security by walling itself off as hermetically as possible, yet claim to be pursuing peace?
I can frame the question, but I cannot envy the officials who have to decide in the midst of a dilemma confounded by the appearance that Palestinians do not seem serious about delivering their own parts of prior commitments, i.e., to control violence and incitement to violence.
Another part of the dilemma is that Israel is bound to live alongside Palestinians. Yet another part is that Israel must make reasonable efforts at accommodation, if only to tempt the Palestinians to cooperate, and to convince the world that we are trying.
Israel is not like the United States or Russia, i.e., strong enough to do what it wants, no matter how its actions are received elsewhere. It needs access to foreign markets, capital, and technology, as well as opportunities for its people to travel and enjoy cultural exchanges. Israel feels threatened by potential or real antagonism in capital cities of those countries that supply the markets, capital, technology, and culture that it wants. It seeks support by showing some flexibility toward its difficult neighbors.
One can quarrel with the timing and details of Israel's efforts. This week Palestinians attacked the transfer point through which Israel moves fuel to Gaza, and killed two of the civilians working there. Israel closed the transfer point, but is likely to open it again in a few days.
Since Hamas took over in Gaza, there have been two Palestines, one there and one in the West Bank. At least for the time being, Israel treats them as separate entities. Its government is pursing a peace process with the West Bank, but not with Gaza.
In the case of Gaza, the question is, Should Israel pander to international sentiment and continue providing fuel, electricity, and other basic needs in order to prevent a humanitarian crisis in Gaza, despite this latest incident and continuing attacks by rockets and mortars directed at Israeli civilians? The Israeli population, military, government, and opposition politicians are each a long way from anything approaching unity on this question.
I am sure several of you have solutions for our problems. Taking my model from the radio programs I heard as a youth, I am tempted to ask you to write your proposals in 50 words or less, and send each one along with a box top of your favorite cereal and 25 cents as a processing fee. Useful suggestions would receive generous prizes.
There'd be some rules to this contest. Participants should realize that Israelis have considered complete surrender to Palestinian demands, and massive onslaught to Gaza and/or the West Bank for the purpose of doing away with the terrorists once and for all times. The first has been discarded by all by a small fringe of Israelis, some of whom make their ideas even less attractive by calling themselves anarchists. The second has been rejected, at least temporarily, for a number of reasons. It is likely to provoke extreme actions by other countries due to Palestinian casualties; it is likely to have high costs for Israel in terms of soldiers killed or wounded, and civilian centers bombarded by missiles from north or south; and it is likely to provide only partial and temporary solutions against the tactics and weapons that Palestinians can produce.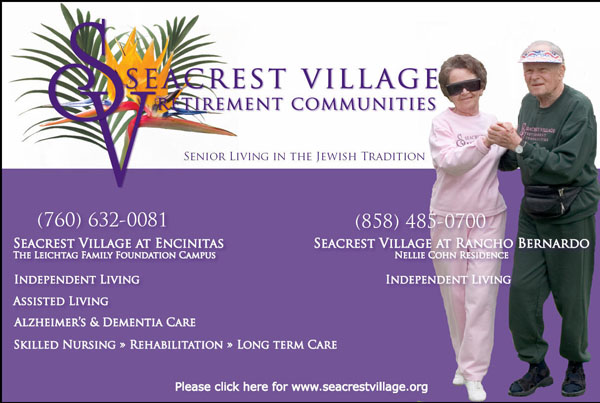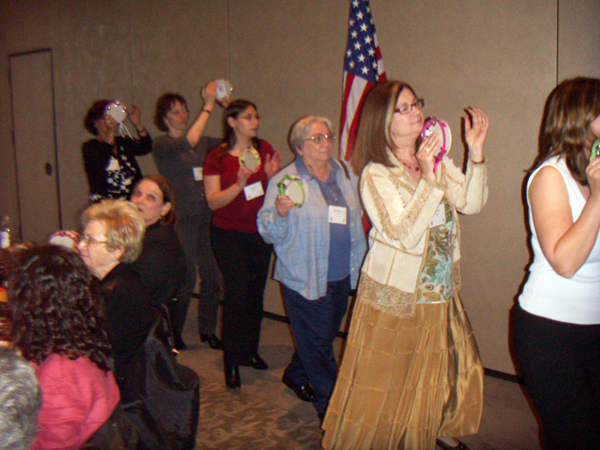 SONG AT THE SEA—Participants at women's seder recall the song and tambourine playing led
by Miriam after the Israelites crossed the Red Sea, eluding the Egyptian army.

And what of the women of Passover?

By Marissa Palin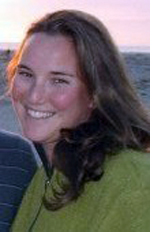 SAN DIEGO—"There is a new story to be told, or rather an old one long ignored. It is the story of the women of Passover." The 8th Annual Women's Community Seder, put on by the Women's Division of the United Jewish Federation of San Diego County, weaved the story of Passover's heroic females for hundreds of Jewish women throughout the night on Thursday, April 10.

The ever-present theme, women working together, explored the roles of the various heroines who weaved the tapestry of the exodus from Egypt: Yocheved, Miriam, and Batya. Yocheved, the mother of Moses, secured Moses' entry into the Egyptian realm and saved his life by placing him in a basket and putting him in the Nile River. Miriam, Yocheved's daughter and Moses' sister, earned the title of prophetess after taking the women across the Red Sea once parted by Moses. Batya, Pharaoh's daughter, led the way to the unknotting of Pharaoh's unjust laws by adopting Moses and raising him as her own. Together, these women helped to darn the familiar Passover story.

"These are the women who have been invisible in the Passover story. Let us give them their due." The elegant, empowering evening commenced after lighting candles in the honor of these three brave women.
Intertwined with the traditional Seder were unique additions used to commemorate the female Passover contributors, as "surely G-d never meant for women to be passed over…" For example, Miriam's cup was presented alongside the cup for Elijah. Instead of being filled with wine, Miriam's cup was filled with water to represent the Exodus of Egypt and Miriam's unique ability to bring up the waters of life from the bottom of the well. The traditional ten plagues were followed by ten modern plagues recognizing Jewish battered women and children, as one in four Jewish women find themselves in an abusive relationship at some point in their life. The plagues included disbelief, shame, and humiliation and were followed by a powerful ad for Project SARAH, Jewish Family Service's program for abused women.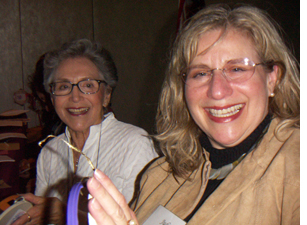 Instead of the four sons, the Haggadah included the four daughters, the second of whom asked, "Why do you gather here only women tonight? Why must you keep pushing your women's questions into every text?" And the answer? The Seder is not about exclusion – we are not shutting men out of our lives. We are simply being provided with a space and time to focus on issues that affect us as women, to empower each other and form the bonds of sisterhood.

And the bonds were definitely felt. The underlying whispering typical of Jewish women's gatherings prevailed throughout the entire Seder as women
Diana and Judith Hahn, mother and daughter

excitedly shared their latest news with their neighbors. I was comforted by the periodic "shhh" coming from the microphone, as the evening wouldn't have been complete without it. But the most powerful evidence of sisterhood presented itself when women all over the room rose to dance to the rhythmic sounds of Miriam's Song, accompanied by hundreds of decorated tambourines and Cantor Kathy Robbins' guitar.

As is true with all Seders, the evening ended with a beautiful prayer for next year in Jerusalem. I left not only feeling empowered, liberated and deeply connected to the hundreds of other women in attendance, but with a very beautifully written Haggadah containing songs, recipes, and a list of influential women from the Bible and the Talmud. I hope next year not only brings me to Jerusalem, but also brings freedom for the many repressed women around the world and a chance to share in the everlasting bonds of sisterhood that were felt at this Seder.
Palin is a freelance writer based in San Deigo



Balloon Utopia

Sandi Masori
619 339 8024


!
AMAZING STORIES OF JUDAISM DVAR TORAH: Metzora


He flew literally on a wing and a prayer


By Rabbi Baruch Lederman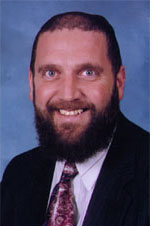 SAN DIEGO—Things that we think of as being part of or caused by the physical world, have a spiritual basis behind them that we might not realize, as the following true story, documented in "Touched by a Story 4" by Rabbi Yechiel Spero, illustrates:

Johnny Weissman, a WWII pilot, was respectful to all the officers and avoided confrontations, but one unpleasant exchange changed everything. He had entered into the officers' mess hall where the men were enjoying a little rest and relaxation after a particularly difficult and costly mission. As Johnny walked in, one of the officers eyed him with contempt. It
was not the first time the two had run into each other and Johnny was well aware of the disdain this man felt for Jews. This time the anti-Semitic officer had had one too many drinks and could no longer control himself. "Hey, Weissman, a real shame that Hitler didn't finish the job against the Jews yet!"

The words cut through Johnny like a searing knife. The man hurled all sorts of insults, but Johnny was too smart to respond. Instead he decided that he would talk it over with his commanding officer. He even detailed the complaint on the chance that they would need the particulars to issue any disciplinary action.

The commanding officer, Colonel Randal Holthouse, knew that a quick resolution was necessary so as not to cause any more friction between them. He listened carefully to Johnny's complaints and the request to have disciplinary action taken. But while he denied any such requests he did offer Johnny some very useful advice. "Weissman, if you really want to take revenge, then stand up for what you believe in, but channel your anger into positive action for your country and your fellow man."

After mulling over this suggestion for a few moments, Johnny decided to act on it. He thought back to his school days and tried to remember the most heroic Jewish figure about whom he had been taught. The one who came to mind was King David. Johnny imagined himself and the rest of the Jewish people as David, being persecuted by Hitler, the Goliath. He asked the colonel if there was someone on the ship who knew how to paint. There was! "Then, sir," Johnny asked, "permission requested for a picture of David with a little slingshot to be painted on my fighter plane." The colonel looked at Johnny and could not help but suppress a smile.

The next day Johnny's plane sported a picture of a young lad shooting a slingshot, and above it a Star of David. Wearing a helmet similarly adorned, Johnny flew the very next day. Armed with new confidence, knowing he was protected by G-d, he felt invincible in the air, as he was now carrying the entire Jewish people in his heart. He couldn't allow himself to be shot down and give the enemies and adversaries of the Almighty and His people satisfaction. He continued to fly, and although many others were killed in battle, he continued to survive.

When the war ended Johnny married a nice Jewish girl. One summer, they went to a beach resort for a vacation. As they were walking on the boardwalk, his wife motioned to him that a man was staring at him. He approached the man whose eyes lingered as if he clearly recognized Johnny. "Are you Johnny Weissman, the Jewish guy who served in Okinawa?"

Johnny was shocked. How in the world did this fellow know who he was?

The man was anxious to relay a story. "I want you to know something. You might have wondered what it was that saved you. How was it that so many men in your unit never made it back from their missions and died over the Pacific, but you got home safely? Want to know why? I'll tell you."

This stranger had struck a sensitive chord; Johnny had indeed always wondered why he had survived while so many of his comrades had not.

"I was one of a handful of Jewish soldiers on the ship," the man continued. "We never really wanted to divulge our identity. We knew that many of the officers were not very fond of Jewish soldiers. But once you painted that picture on your plane, we would gather together as you took off. We would then all whisper a prayer to G-d, a prayer that you should come back safely from your mission and be able to fly again."

Johnny listened in stunned silence. Now he knew. It had nothing to do with his flying skills or his ability to maneuver his fighter plane.

Rather, he was alive because of a small group of Jewish men and a little whisper of a prayer.

Dedicated by Eddie & Vicki Rosenberg on the occasion of the Yahrtzeit of his father Gershon ben Leib.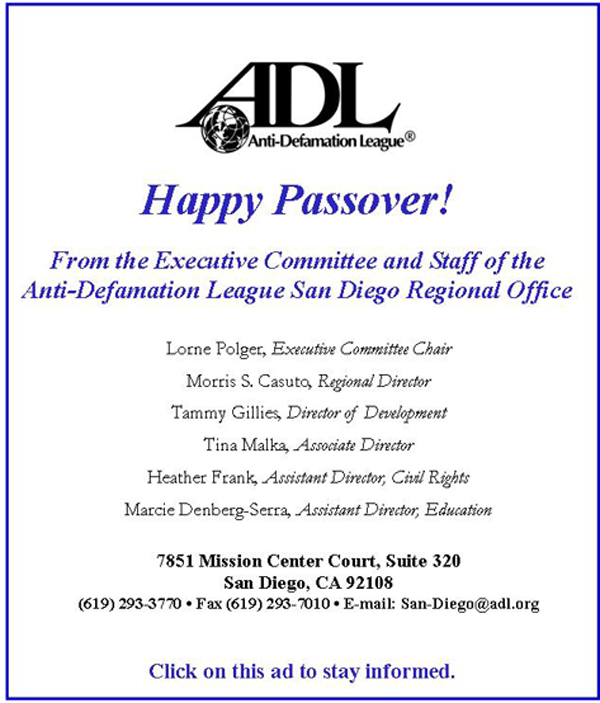 OBITUARY

Biblical scholar David Noel Freedman dies

By Barry Jagoda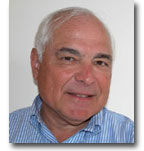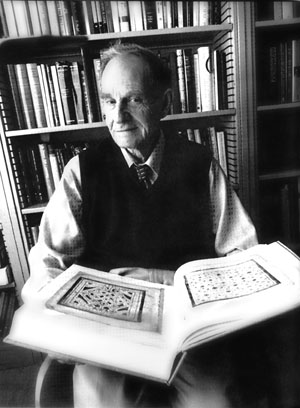 SAN DIEGO—One of the world's foremost experts on the Bible, David Noel Freedman, died April 8. Holder of the Endowed Chair in Hebrew Biblical Studies at the University of California San Diego (UCSD) since 1992, Professor Freedman was 85 and had been author and editor of more than 300 scholarly books. His son David said Freedman died from a myocardial infarction at the son's home in Petaluma, California

After receiving his Ph.D at the Johns Hopkins University in 1948, Freedman held a series of professorial and administrative positions at various theological institutions and universities but established his main reputation as a scholar and teacher during his long, overlapping tenures at the University of Michigan (1971-1992) and UC San Diego (1984-2008). At UCSD Freedman was a member of the Department of History, the Judaic studies program and the Religious Studies Program.
Widely known as Noel, Freedman was equally a producer of original research and a facilitator of other's scholarship, not only as a book editor, but as a supervisor of archaeological research, as a journal editor and as an academic mentor. Freedman's Ph.D supervisor at Johns Hopkins, William F. Albright, was recognized as the leading biblical scholar of his day.
"Like Albright, Freedman functioned as the 'nerve center' of American biblical scholarship during his time," said William H. C. Propp, professor of history at UC San Diego. "In this there is no prospect of a successor and UCSD's loss is the world's loss."
In recent years Freedman's most important books have included The Unity of the Hebrew Bible (1991), Psalm 119: The Exaltation of Torah (1999), The Nine Commandments (2000) and What are the Dead Sea Scrolls and Why Do They Matter? (2007). Freedman was also the general editor of several distinguished book series, including the "Anchor Bible Series," "Eerdmans Critical Commentary" and "The Bible in Its World." As editor of the Leningrad Codex: A Facsimile Edition (1998), Freedman and his colleagues brought the world's oldest Hebrew Bible to libraries, synagogues and churches around the world.
"Noel was the consummate team player and a congenial colleague. He was passionate about the relationship between biblical studies and archaeology," said Thomas Levy, professor of anthropology and director of the Judaic Studies Program at UCSD. "When Noel became ill this year he graciously donated to UCSD his extensive library, with thousands of books and personal correspondence. This will become the basis of a David Noel Freedman Hebrew Bible Reading Room," said Levy.
Freedman was born in New York City May 12, 1922. He married, in 1944, Cornelia Anne Pryor who died in 2005. Freedman is survived by four children: Meredith Anne and David (and his wife Genevieve) of Petaluma, Calif.; Jonathan ( and his wife Kathleen) of Montera, Calif.; and Nadezhda (and her husband John Burgoyne), of Glasgow, Scotland, as well as two brothers, Benedict and Toby, and a sister, Laurie Hayden. Freedman had nine grandchildren and eight great-grandchildren.
Freedman was writing, publishing and teaching down to his last days and "will be deeply missed by the faculty," Levy said. UCSD will host an international memorial symposium in Freedman's honor in the fall of 2008.
Barry Jagoda, director of communications for International Relations, Arts & Humanities, and Social Sciences at UC San Diego, is an Emmy-award winning journalist with service as a writer, editor, and senior producer at CBS News and NBC News.





Nancy Harrison
cruise & tour specialist
(619) 265-0808



Not only better prices, but excellent, caring service!




ADVENTURES IN SAN DIEGO HISTORY Index to other historical stories

Editor's Note: Following are some stories from the Southwestern Jewish Press in the immediate post-World War II period. If you have historical topics about the San Diego Jewish community you would like us to explore, please e-mail your suggestions to editor Don Harrison at sdheritage@cox.net

Rabbi Bergman To Retire From Temple Position

From the Southwestern Jewish Press, July 11, 1946, page 1

Rabbi Moise Bergman, for the past 12 years spiritual leader of the Temple Beth Israel, 3rd and Laurel streets, in San Diego, resigned his post today, because of ill health. The resignation becomes effective at such time as another Rabbi assumes the pulpit.

Rabbi Bergman has a long history of public service on behalf of Jews and non-Jews alike, and is friends and admirers number in the many thousands.

Born in Shreveport, La., in 1877, he was graduated as Rabbi from Hebrew Union College in 1901 and also received his B.A. degree from the University of Cincinnati, at the same time.

In the 46 years Rabbi Bergman has served in the Rabbinate, he has served a number of pulpits. His first was in New Orleans, where he met his wife Joyce Kamien. After a number of other positions where he made a fine record for public service he came to San Diego in 1934 to assume the duties of Rabbi here.

A Chatauqua speaker in Colleges in the West, he continued his interfaith program here where he spoke constantly before Women's Clubs, Luncheon groups, colleges, and before Christian congregations.

Rabbi Bergman is on the Board of Directors of the Boy Scouts, the Visiting Nurses Association, and the Crippled Children's Home. He is a member of B'nai B'rith, a director of the Jewish Welfare Society, Mason, and past exalted ruler of the Elks.

As a member of the Army and Navy committee of the Jewish Welfare Board, Rabbi Bergman has left his mark on all service activities during the War. Before there were any military chaplains in this Area he acted as civilian Chaplain at the Camps and Hospitals in the entire area.

Because of his interfaith activities here Rabbi Bergman numbers a great number of ministers as his close friends. One of his favorite projects was the explanation of Jewish tradition and service to Sunday School groups of the Protestant Churches in this city.

Rabbi Bergman has two daughters, both living in Los Angeles. His future plans depend on his health.


USO-Jewish Welfare Board

From the Southwestern Jewish Press, July 11, 1946, Page 6

Chaplain Samuel Sobel was a guest at the Kosher Supper held Friday at the Tifereth Israel Synagogue, 19th and Market Streets. Another visitor was Mr.. Simon Abrahams, regional director of the National Jewish Welfare Board in San Francisco. Rabbi Ephraim Siegel conducted the services and delivered an interesting sermon dealing with the Portion of the Week. A number of Army personnel who are stationed on the Strand were "first time" guests. In spite of the food shortage, a delicious home-cooked meal was served by our faithful committee, headed by Mrs. Lena Jacobson and Mrs. Ruth Douglas.

Sunday Discussion Hour brought out the lively topic of Anti-Semitism in Europe. The recent incident in Poland serve to high-light the fact that Fascists are still at work even in those countries dominated by the Soviet Union. It was generally felt that this was an extraordinary incident and would not set a pattern for the future because of the strict punishment meted out to violators of the non-discrimination laws.

A delicious luncheon of potatoes, herring, sour cream, bagels and cake was served by our charming hostess, Miss Joan Jacobson. Following the luncheon all the servicemen and Junior hostesses were transported to the home of Mr. and Mrs. Edward Bland, at Mission beach, where a beach party and swim was held. Mr. and Mrs. Bland were delightful hosts and welcomed the boys to their home and the sumptuous meal following the beach party. Many of the servicemen expressed their delight at this home hospitality. Next week's beach party will take place at the home of Mr. And Mrs. Harry Douglas at Mission Beach. Junior hostesses who wish to attend will please contact Esther Siegel at the USO-Jewish Welfare Board office.

The Sunday night dance, with music provided by Al Parks and his popular entertainers, was sponsored by the Junior Charity League. Hostesses were Mrs. Marcel Brust, Mrs. Rose Solomon, Mrs. Jennie Burnett, and Mrs. Ben Rottman. The committee also provided refreshments.

Our "Adventures in San Diego Jewish History" series will be a daily feature unti we run out of history.





SAN DIEGO JEWISH WORLD THE WEEK IN REVIEW


Friday-Saturday, April 11-12, 2008 (Vol. 2, No. 88)
Donald H. Harrison in San Diego: Stop trying to turn Obama into Foxman
Eran Lerman in Jerusalem: Gaza terrorists apparently want to make their own people absolutely miserable
Rabbi Dow Marmur in Jerusalem: Jews must recognize the new Poland
Sheila Orysiek in San Diego: Chapter Three in the serialization of her novel, Reluctant Martyr
Rabbi Leonard Rosenthal in San Diego: Ridding ourselves of spiritual chametz
Adventures in San Diego History: Stories of pre-World War II San Diego

Thursday, April 10, 2008 (Vol. 2, No. 87)

Ulla Hadar in San Diego: A new correspondent introduces herself
Donald H. Harrison in San Diego: Mayor envisions Lindbergh-Rodriguez solution for future San Diego air travelers
Rabbi Dow Marmur in Jerusalem: Israeli news diet: peace, democracy, sex
Janet Tiger in San Diego: Salute to Rosentals goes tricultural
Adventures in San Diego History: We conclude our series of stories from 1922 in which members of San Diego's Jewish community looked at their past, present and future.


Wednesday, April 9, 2008 (Vol. 2, No. 86)

Donald H. Harrison in Rancho San Diego, California: Searching for the 'Lost Tribes of Israel' at the Heritage of the Americas Museum
Sheila Orysiek in San Diego: Tales From My Garden:The Third Day...
Adventures in San Diego History: Members of San Diego's Jewish community in 1922 looked at their past, present and future. Our series continues.

Tuesday, April 8, 2008 (Vol. 2, No. 85)

J. Zel Lurie in Delray Beach, Florida: Israel again promises checkpoint removal
Rabbi Leonard Rosenthal in San Diego: Welcome strangers to our congregations
Ira Sharkansky in Jerusalem: Ultra-Orthodox face challenge of policing deviants and miscreants
Adventures in San Diego History: Members of San Diego's Jewish community in 1922 looked at their past, present and future.


Monday, April 7, 2008 (Vol. 2, No. 84)

Donald H. Harrison in San Diego: Congresswoman offers some Super Sunday advice to those who solicit by telephone
Dov Burt Levy in Salem, Massachusetts: Why Israel @ 60 is a big deal
Lloyd Levy in London: Is British anti-Semitism just a bad dream?
Sheila Orysiek in San Diego: Stay the Hand envisions peace
Adventures in San Diego History: Members of San Diego's Jewish community in 1922 looked at their past, present and future.


Link to previous editions

< BACK TO TOP

Copyright 2007-2008 - San Diego Jewish World, San Diego, California. All rights reserved.