Democratic Senators Barbara Boxer (California), Benjamin Cardin (Maryland), Russ Feingold (Wisconsin), Dianne Feinstein (California), Herb Kohl (Wisconsin), Frank Lautenberg (New Jersey), Carl Levin (Michigan), Charles Schumer (New York), Arlen Specter (Pennsylvania) and Ron Wyden (Oregon), and Independent Senators Joe Lieberman (Connecticut), and Bernard Sanders (Vermont).
Democratic Congress Members Gary Ackerman (New York); John H. Adler (New Jersey); Shelley Berkley (Nevada); Howard Berman (California); Steve Cohen (Tennessee); Susan Davis (California); Eliot Engel (New York); Bob Filner (California); Barney Frank (Massachusetts); Gabrielle Giffords (Arizona); Alan Grayson (Florida); Jane Harman (California); Paul Hodes (New Hampshire); Steve Israel (New York); Steve Kagen (Wisconsin); Ronald Klein (Florida); Sander Levin (Michigan); Nita Lowey (New York); Jerry Nadler (New York); Jared Polis (Colorado); Steve Rothman (New Jersey); Jan Schakowsky (Illinois); Adam Schiff (California); Allyson Schwartz (Pennsylvania); Brad Sherman (California); Debbie Wasserman Schultz (Florida); Henry Waxman (California); Anthony Weiner (New York); Robert Wexler (Florida); John Yarmuth (Kentucky) and Republican Congress Member Eric Cantor.

We extend our thankst to Wikipedia, the free on-line encyclopaedia, for its extensive collection of photos of puic officials, mostly drawn from public sources. —Donald H. Harrison, editor

U.S. STATE DEPARTMENT
MIDDLE EAST BRIEFINGS

WASHINGTON, D.C. --Following are transcripts from U.S. state Department briefings on the Middle East, placed in reverse chronological order so the most recent is first: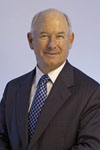 Crowley, left, and Jimmy Carter


Phillip Crowley on Jimmy Carter's Gaza Trip
Assistant Secretary of State Phillip J. Crowley, at 1:43 p.m. Thursday, on former U.S. President Jimmy Carter's visit to Gaza:
QUESTION: Okay. And I have another question about Middle East. The ex-President Carter met with Hamas officials yesterday. Do you have any comment? Is it helpful or is it –

MR. CROWLEY: President Carter, a distinguished American, is a private citizen, and the meetings were private.

QUESTION: Do you know of any threat to former President Carter's life? There were some reports in the Israeli press about a possible assassination attempt.

MR. CROWLEY: He – there were some reports, but we're gratified that he left safely.

QUESTION: But is it something helpful or is it the opposite? It is really something that affect the U.S. position on Hamas?

MR. CROWLEY: I don't think – I mean, we're not going to characterize the meetings of President Carter and those he talked to. As – again, as George Mitchell said yesterday that there is an opportunity for Hamas to join a formal negotiating process if they choose. But to do so, obviously, they have to meet the democratic principles that have been laid out by the Quartet.

QUESTION: Sorry. Just to go back, you said that you saw the reports of a potential assassination attempt on President – former President Carter. Are those reports credible?

MR. CROWLEY: Pardon me?

QUESTION: Are those reports credible? I mean, is that --

MR. CROWLEY: Well, I'm not in a position – I'm not going to characterize them. We were aware of some reports and I'm sure we took appropriate security steps. But obviously, President Carter was there for a few hours and returned safely.

QUESTION: Just to close the loop on that, the report said that Hamas ordered the attack.

MR. CROWLEY: Again, I'm not in a position to characterize them. You asked a fair question, which was, were we aware of reports, and the answer is yes.

QUESTION: P.J. --

QUESTION: Media reports that you're talking about, right, that's what you're --

MR. CROWLEY: I'm not – to the extent was there information of a potential threat? There was.

QUESTION: Was the State Department involved in his security?

MR. CROWLEY: That's a fair question. I'll take that question.

QUESTION: P.J., the previous administration was quite outspoken about its opposition to President Carter meeting Hamas and others. In fact, former Secretary Rice said that she – that David Welch, when he was the then-Assistant Secretary for Near East Affairs, had counseled President Carter not to meet with these people. Did this Administration do this – have any contact with President Carter beforehand?

MR. CROWLEY: Well, I mean, President Carter is a distinguished American. He is a global citizen. He is a strong advocate for peace around the world. He has dedicated his post-presidency to conflict resolution. But the meetings were his own.

QUESTION: Generally, the Administration, no matter who it is, has consultations and meetings with members of Congress, former distinguished ex-presidents – or two of them I can think of –who are active now internationally. Are you saying that there was no contact between this Department or the Administration and former President Carter before he went to –

MR. CROWLEY: I – if I'm not mistaken in some press coverage I heard, I read of his visit that he said he would file a report.

QUESTION: No, no, no, prior to.

MR. CROWLEY: No, I don't know if there were any contacts with him.

QUESTION: Then is it possible to find out? And then if there was contact, which I suspect there probably was, if the Administration took a position on whether he should meet these --

MR. CROWLEY: Without commenting on the specific issue, it's not unusual when presidents travel around the world. They can check in. I don't know if he did in this particular case. I'll – we'll ask the question.

QUESTION: And can you find out if the Administration took a position on whether he should or should not meet with members of Hamas because --

MR. CROWLEY: Well, again – but President Carter, as a private citizen, can meet with whoever he chooses.

QUESTION: Yes.

MR. CROWLEY: That said, as Senator Mitchell said yesterday, we would welcome the participation of any party that will meet the requirements for a democratic dialogue as set forth by the Quartet. So President Carter can meet with whoever he chooses. Our focus is, as George Mitchell said yesterday, on trying to get to a negotiating process. And we're willing to negotiate with anyone who meets the conditions that are laid out by the Quartet and --

QUESTION: P.J., that's not – that's – but that's not my question. I understand what your position is. That was the position of the previous administration as well.

MR. CROWLEY: I understand that.

QUESTION: But the previous administration had a big problem with Carter running around and meeting these people. They also had a big problem when Nancy Pelosi went to Damascus to meet with Assad. So what's – what is this Administration's – I think it's a legitimate question.

MR. CROWLEY: Then. Now. Then. Now. Well, put it this way --

QUESTION: So you're – so what you're implying is that this Administration does not have a problem in the same way that the Bush Administration did with people running around conducting freelance diplomacy.

MR. CROWLEY: Well, I am not aware that any specific concerns have been addressed about President Carter's recent travel.







Clinton, left, and Lieberman, right

Hillary Clinton and Avigdor Lieberman
Joint press conference of U.S. Secretary of State Hillary Clinton and Israel's Foreign Minister Avigdor Lieberman in the Treaty Room of the U.S. State Department on Wednesday, June 17:

SECRETARY CLINTON: Good afternoon. It is my pleasure to welcome Foreign Minister Lieberman to the State Department today for his first official visit to Washington in his new role. Minister Lieberman's visit gave me the opportunity to reaffirm the United States deep, unshakable friendship and bond with Israel. Our commitment to Israel's security is and will remain a cornerstone of our foreign policy, and I was pleased to have this chance to express that personally to the foreign minister. The United States has no greater ally in the Middle East and no greater friend than Israel.

Because our countries are close friends, we spoke honestly and openly about a range of issues. And we are looking forward to continuing that dialogue in the U.S.-Israel strategic dialogue, which has provided a useful forum for discussion of shared concerns and challenges over recent years. We exchanged views on the Middle East, including Iran, and reiterated the need for Iran's leaders to comply with obligations to the United Nations Security Council and the International Atomic Energy Agency to suspend enrichment-related and reprocessing activities. And we look forward to Iran's response to our offers of engagement.

And of course, we also focused on efforts to bring about a comprehensive peace between Israel and her neighbors in the region. Israel's right to exist in peace and security is undeniable and non-negotiable. Both Israelis and Palestinians deserve to live in peace and security in two states that will entail both parties fulfilling their obligations under the Roadmap.

Building on the Arab Peace Initiative, Arab states must do their part to support the Palestinian people as they develop the institutions that will sustain their state. And they must recognize Israel's legitimacy and, in doing so, choose progress over a self-defeating focus on the past.

The United States will never do anything to undermine Israel's security, and the United States also supports a viable Palestinian state. We do not believe that these two objectives are incompatible. In fact, we believe they are both critical elements of a comprehensive and secure peace.

Minister Lieberman, I hope that you enjoy your first visit to the United States as your country's foreign minister, and I look forward to continuing our conversation and working with you more on these issues in the future.

FOREIGN MINISTER LIEBERMAN: Madame Secretary, at the outset, I would like to say to you how much the people and the Government of Israel appreciate your consistent support of Israel. We value your friendship greatly. We remember the many contributions you have made personally, even before you became a United States senator from New York. We thank you, Your Excellency, for your longstanding commitment to Israel and to strengthening the American-Israeli special relationship and friendship.

I think that we have had a good discussion today covering a broad spectrum of regional and global issues. We also covered a wide range of important bilateral topics. Madame Secretary, I thank you for your very kind hospitality today, and I look forward to our future friendly dialogue, both in Washington and in Jerusalem. Thank you.

SECRETARY CLINTON: Thank you.

MR. KELLY: Our first question goes to Lachlan Carmichael.

QUESTION: Yes, Minister --

SECRETARY CLINTON: Here comes the microphone, Lachlan.

QUESTION: Minister Lieberman, first, Ambassador Oren, the new ambassador to Washington, is talking about some interesting proposals on settlements. Could you elaborate on what they might be? And then for Secretary Clinton, does that mean there is some wiggle room to your statement that there should be no such settlement activity?

And finally, for both of you, did you discuss previous President George Bush's letters, private letters to the Israeli Government? Is that issue over with?

FOREIGN MINISTER LIEBERMAN: Thank you. It's a long question. (Laughter.)

SECRETARY CLINTON: It's actually three questions.

FOREIGN MINISTER LIEBERMAN: Three questions, yeah. First of all, we really don't have any intention to change the demographic balance in Judea and Samaria. But we think that, you know, as – in every place around the world, baby are born (inaudible), people get married, some pass away. And we cannot accept – we cannot accept this vision about absolutely completely freezing call for our settlements. I think that we must keep the natural growth. Prime minister spoke about this in his speech. I think that this position, it's – this view, this approach, it's very clear.

And also, we had some understandings with the previous administration and we tried to keep this direction. And we are, of course, ready for immediately direct talks with the Palestinians.

SECRETARY CLINTON: Well, as President Obama, Senator Mitchell and I have said, we want to see a stop to the settlements. We think that is an important and essential part of pursuing the efforts leading to a comprehensive peace agreement and the creation of a Palestinian state next to a Israeli-Jewish state that is secure in its borders and future. We believe that this process which Senator Mitchell is quarterbacking for us has just begun. There are a number of critical concerns, many of which overlap in their impact and significance, that will be explored in the coming weeks as Senator Mitchell engages more deeply into the specifics as to where the Israelis and the Palestinians are willing to go together.

I think that the whole issue that you've raised is one that we've expressed our opinion on. And in looking at the history of the Bush Administration, there were no informal or oral enforceable agreements. That has been verified by the official record of the Administration and by the personnel in the positions of responsibility. Our former ambassador Dan Kurtzer has written an op-ed that appeared in the last few days that lays out our position on that.

MR. KELLY: Our next question, Israeli television, Channel 2.

QUESTION: Thank you. Madame Secretary, I'm interested to know, how do you envision any progress, any chance for achievement of progress on the Israeli-Palestinian track when the Israeli prime minister and the foreign minister have put so many conditions on the existing of a Palestinian state, conditions that are all – all-out refused by their Arab neighbors, including the Palestinians? And when you hear that the Israeli – current Israeli Government refuses totally to talk about your demand of freezing the settlement activity, how do you envision a progress on that track?

SECRETARY CLINTON: Well, I think if one looks at Israeli history, there have been prime ministers going back to the beginning of Israelis' statehood that have staked out positions which have changed over time. I personally have known such prime ministers from Labor, Likud and Kadima, who started in one place, but in the process of evaluating what was in the best interests of Israel, and that has to be the primary obligation of any leader of Israel: What is in the best interests of my people and the future of my state?

And these prime ministers have moved to positions that they never would have thought they could have advocated before they started looking hard and thinking hard about what the future should be. But that's what negotiations are for.

QUESTION: Do you hold out that Netanyahu and Lieberman will follow through (inaudible)?

SECRETARY CLINTON: Well, I leave that to them to decide. I'm just reflecting on history and on people who have been in these positions over the last 30, 40 years. And there has been an evolution in thought. And I thought Prime Minister Netanyahu, in recognizing the aspirations of the Palestinians for a state of their own in his speech on Sunday night, said something that many people were waiting to hear him say.

MR. KELLY: Next question, Charlie Wolfson from CBS News.

QUESTION: Madame Secretary, on Iran, and also for the foreign minister. The Iranians have protested U.S. actions through the Swiss ambassador today. Could you bring us up to date on those protests? And there have also been criticisms or reports of criticisms about U.S. interference in Iranian affairs because of the call to Twitter, if you could comment on that.

And for the foreign minister, does the outcome of the Iranian election change Israel's position in any way, and were your discussions today – did they touch on that, and any actions you asked the Administration to do?

SECRETARY CLINTON: That's four questions for the foreign minister. (Laughter.) We have very creative reporters on both sides here. (Laughter.)

The United States believes passionately and strongly in the basic principle of free expression. We believe that it is a fundamental human right for people to be able to communicate, to express their opinions, to take positions. And this is a view that goes back to the founding of our country, and we stand firmly behind it.

And therefore, we promote the right of free expression. And it is the case that one of the means of expression, the use of Twitter, is a very important one not only to the Iranian people, but now increasingly to people around the world, and most particularly young people. I wouldn't know a Twitter from a tweeter – (laughter) – but apparently, it is very important. And I think keeping that line of communications open and enabling people to share information, particularly at a time when there was not many other sources of information, is an important expression of the right to speak out and to be able to organize that we value.

FOREIGN MINISTER LIEBERMAN: Thank you. As somebody said before you, we support evolution, not a revolution, and we never interfered in any internal affairs of the different countries. And what it's important for us, not the personal creation, but the creation of policy. And what we saw during this elections, it was only one point that every candidates were united: its achieving, quote, nuclear capability; and maybe the other point, the hatred to Israel. What it's important for us, it's real – not the domestic problems of Iran, but their policy. And we hope that they will change their policy.

MR. KELLY: Last question for Channel One, Israel Television.

QUESTION: Thank you. Madame Secretary, given the latest unrest in Iran and the very brutal way the regime there is moving to quash these protests, does the Administration still believe there is room to engage diplomatically with Iran? And are you concerned that such engagement might embolden actually Ahmadinejad and his regime?

SECRETARY CLINTON: Well, first let me say that the people of Iran deserve the right to have their voices heard and their votes counted. The outcome of any election should reflect the will of the people. And it is for the Iranians to determine how they resolve this internal protest concerning the outcome of the recent election. But it is a fundamental value that the United States holds with respect to free and fair and credible elections.

With regard to engagement, obviously we intend to pursue engagement because we think it's in the interests of the United States and the world community to discuss with the Iranian Government important matters such as the one Minister Lieberman raised concerning their intentions for their nuclear program, their support of terrorism, their interference with the affairs of their neighbors and other states.

So yes, we think there is much to talk about. And I would think it's a useful exercise to look back on history and to see where countries, most particularly my own, have engaged in ongoing diplomatic discussions with countries whose regimes we've disapproved of, that we rejected. We never stopped negotiating with the former Soviet Union. They invaded countries. They promoted unrest. But we knew we had an opportunity to learn more, to discuss fully, and perhaps to reach better understandings than we might have in the absence of such engagement, so we pursued it.

We are doing this out of what we view as our interest and the interests of friends and allies such as Israel. So now we are obviously waiting to see the outcome of the internal Iranian processes, but our intent is to pursue whatever opportunities might exist in the future with Iran to discuss these matters.

Thank you all.






Mitchell

George Mitchell briefs State Department reporters

Briefing on Tuesday, June 16, by George Mitchell, U.S. Special Envoy for Middle East Peace, at the State Department, (Introduced by Phillip Crowley)

MR. CROWLEY: Good afternoon. We have been trying steadily to work our way through the ranks of the envoys here at the Department of State. And we are very pleased this afternoon, I think coming up on your fifth month on the job, that we thought it was a good time to have George Mitchell, our senior envoy for – our Special Envoy for Middle East Peace, to come by and kind of give you a sense of where he thinks things are currently and the way forward. Senator.

MR. MITCHELL: Thank you, P.J. Thank you, ladies and gentlemen. I'll make a brief statement and then I'll be pleased to try to respond to your questions.

The President and the Secretary of State have made U.S. policy clear: The only viable resolution to this conflict is for the aspirations of both sides to be met through two states. We believe that's the best way to guarantee Israel's long-term security. We believe it's in the security interest of the United States and of the entire region. The President, the Secretary, and the entire Administration are working vigorously toward a future where Israelis and Palestinians live side by side in peace and security, and where Israel has normal relations with its neighbors.

I have made four trips to the region, including several visits to Israel and to over a dozen Arab countries. Our focus right now is to create the context for the resumption and early conclusion of meaningful negotiations. To help achieve this, we're asking all parties to take meaningful steps. Israelis and Palestinians have a responsibility to meet their obligations under the Roadmap, to which they committed in 2003. It's not just their responsibility. We believe it's in their interests as well.

For the Israelis, that means a stop to settlements and other actions. For the Palestinians, that means continuing their efforts to take responsibility for security and to end incitement. We're also asking the Arab countries to take meaningful steps toward peace and normalization. We're now engaged in serious and intensive discussions with our Israeli, Palestinian, and our traditional regional partners to support this effort. These are not disputes among adversaries. They are discussions with allies, with all of whom we share the common objective of peace.

We recognize the challenges that lie ahead, and we know that we're asking all parties to take steps that are difficult for them. We're encouraged by the progress we're making in these discussions, although hard work remains. But we intend to bring these discussions to a very early conclusion.

It's in the interests of all who seek to promote peace – Americans, Europeans, Arabs, Israelis, and others – to support this effort through tangible steps. We all share an obligation to help create the conditions for the prompt resumption and the early conclusion of negotiations.

That completes my statement, and now I'll be pleased to try to respond to any questions.

MR. CROWLEY: Since this is George's first time in our briefing room, why don't you introduce yourselves personally and your outlet so he'll have a sense of you.

MR. MITCHELL: (Laughter.) I thought you were going to make the choices here. (Laughter.)

MR. CROWLEY: I can do that, if you wish.

QUESTION: Sylvie --

MR. MITCHELL: You're right. I don't know who's who, so maybe you might, but go ahead. You're first.

QUESTION: Sylvie Lanteaume from AFP. The Israeli press says that you agreed to consider national – natural growth of settlements within their boundaries. Is it true?

MR. MITCHELL: I don't believe in conducting negotiations through the media, but I will --

QUESTION: But it's already – it's already out. (Laughter.)

MR. MITCHELL: But I will say that the story is highly inaccurate.

QUESTION: Thank you.

QUESTION: A follow-up on the same issue. The issue that – Fadi Mansour with Al Jazeera – Fadi Mansour with Al Jazeera channel.

MR. MITCHELL: Yeah.

QUESTION: The issue that was brought up by the media is practically saying some of these settlement activities are done by private sector. So the Israeli Government has no power over them to stop these activities, and it's up to the courts or the law to decide on this matter. And that's why the media is reporting that this is going to be part of a deal between yourself and Mr. Netanyahu that's supposed to be reached in Paris next week.

MR. MITCHELL: No.

QUESTION: Do you see that as a legitimate demand by the Israeli Government to consider these activities?

MR. MITCHELL: Our position is clear. In 2003, Israel agreed to the Roadmap. It calls for a stop to settlements. We believe there should be a stop to settlements.

QUESTION: Senator Mitchell, Elise Labott with CNN. I was wondering if you could tell us – you just traveled for the first time in your new capacity to Syria.

MR. MITCHELL: Yes.

QUESTION: Could you tell us about your discussions and whether you see a meaningful opportunity for the Israeli-Syrian track? And what steps specifically is Syria prepared to take? Are they prepared to stop the flow of arms to Hezbollah, for instance?

MR. MITCHELL: Right. The President's objective from the beginning has been a comprehensive peace in the region. As I have stated repeatedly, publicly and privately, that means peace between Israel and the Palestinians, between Israel and Syria, and between Israel and Lebanon, and the full normalization of relations between Israel and all of its neighbors.

My visit to Syria was a part of our effort to move toward the President's objective. And we had serious, productive discussions that will continue as we seek to begin progress on all of the tracks that I've described, including Israel and Syria.

QUESTION: Can you just expand on that a little bit? I mean, do you think that, you know, that that track is ripe? Do you see the potential for quick progress on that? And do you see Syria is seriously committed to taking the steps that you need it to take?

MR. MITCHELL: We're pursuing that approach as vigorously as possible, and we hope very much that we'll be able to make progress in moving toward all tracks in the near future.

QUESTION: Senator --

QUESTION: Sorry.

QUESTION: -- you've now said twice that there should be a stop to settlements.

MR. MITCHELL: Right.

QUESTION: But you didn't say the phrase "natural growth."

MR. MITCHELL: Right.

QUESTION: And I just want to confirm that that is – it's still what the Administration is asking for, a stop to settlements --

MR. MITCHELL: Yes.

QUESTION: -- including natural growth. And secondly, can you give us just a definition of what the United States considers natural growth? What does that phrase mean in your mind?

MR. MITCHELL: There's been no change in our policy. And there have been – there have been discussions on every aspect of the issue.

QUESTION: Well, what does natural growth mean? I mean, can you just use it in --

MR. MITCHELL: I'm constantly asked by editors, you know, please give a plain explanation of what natural growth is.

QUESTION: If it's for your editor. (Laughter.)

MR. MITCHELL: Well, of course, one of the issues is that there is no universally used and accepted definition. The most common definition is by the number of births, but there are many variations of that. I've had numerous discussions with many Israeli and other officials, and there are almost as many definitions as there are people speaking. But I think the most commonly used measure is the number of births.

QUESTION: (Inaudible) that number, please?

MR. MITCHELL: Yes. Yeah.

QUESTION: There seems to be a lot of focus on the talk about settlements, settlements.

MR. MITCHELL: Yeah.

QUESTION: But it seems like (inaudible) of the world, and many people and many governments are forgetting that the real issue is the withdrawal of Israel from all the occupied land according to UN Resolutions 242, 338, that this is an issue that, as a country, Israel cannot annex the lands of other countries to it by force. So why are you not triggering the talk about implementing the UN resolutions as much as the United States talks about the need to implement these resolutions on other countries? Why not Israel also?

MR. MITCHELL: We've discussed the full range of issues. And our hope, of course, as I've stated previously, is that the parties will resume meaningful negotiation on all issues as soon as possible in an effort to reach a rapid conclusion on all issues.

Yes, I'll come back to you. Go ahead. Did you --

QUESTION: When you say the most common definition is births, are you saying –

MR. MITCHELL: The one that – the most commonly used in conversations with me.

QUESTION: I see. So when the U.S. say no natural growth –

MR. MITCHELL: Right.

QUESTION: -- is that what it's saying is the definition?

MR. MITCHELL: We're engaged in discussions on a wide range of issues. And different people have different interpretations of different phrases. And we listen to all points of view. We listen to every aspect of every discussion, and we're trying to reach an agreement and understanding that helps us move the process forward. And I think I wouldn't want to get beyond that.

QUESTION: Lachlan Carmichael from AFP. Does the Obama Administration endorse Prime Minister Netanyahu's request that the Palestinians recognize Israel as a Jewish state?

MR. MITCHELL: The prime minister stated a number of objectives that Israel is seeking in the negotiations. The Palestinians have in the past, and no doubt will continue, to state their objectives. Our effort is to begin meaningful

negotiations in which those objectives will be part of the discussion, and ultimately to reach an agreement satisfactory to both sides.

So our view is that it's best to get into negotiations. That's what negotiations are about. Different parties have different objectives in the negotiations. The important thing about the prime minister's speech is that he set forth his – included in his objective a Palestinian state. So there now is a common objective, which was not the case until that speech was made. And the President rightly noted and welcomed that comment, because now we have both sides moving toward the same objective with different points of view on how best to get there. And what we want is to get into a negotiation on that.

QUESTION: So you're not asking Abbas right now to recognize Israel as a Jewish state?

MR. MITCHELL: What we are saying – the prime minister made very clear that is not a precondition, that's something

that he would require for an ultimate agreement. So our objective is not to try to prejudge every issue before there's even been a first meeting of the parties. I've never heard of a negotiation that succeeded through – in that fashion. What you want to do is to get the parties moving toward a common objective and to start talking about their differences in a way that will enable us to reach an early resolution in a manner that's ultimately acceptable to both.

QUESTION: Senator Mitchell, Nadia Bilbassy with MBC Television Middle East Broadcasting Center. President Carter just met with Ismail Haniya, in which he clearly said that Hamas is willing to accept a state on the '67 border, and I believe this is not the first time they articulated this. I think Khaled Meshaal mentioned it before. Why not engage Hamas in a dialogue to make it part of the solution as opposed to be a part of the problem?

MR. MITCHELL: Right. We've made our position clear in that regard. We welcome the participation of any party that will meet the requirements for a democratic dialogue. They've been set forth in the Quartet requirements. So we welcome the participation of any relevant party who is prepared to engage in democratic dialogue in accordance with those requirements.

QUESTION: Can I follow on that, sir?

MR. MITCHELL: Yes, go ahead.

QUESTION: We understand that you would welcome the participation – James Rosen with Fox News, excuse me. We understand that you would welcome the participation of all groups that would meet the requirements –

MR. MITCHELL: Right.

MR. MITCHELL: It means that it won't be open-ended and that it won't continue on an indefinite basis. But it would be unwise and unrealistic for me here now to try to set absolute and specific deadlines. We have a sense of urgency about this. We want to get going. We want to get this process moving, and we want to bring it to a conclusion. And I think that's as far as I should go now.

QUESTION: -- that you've set forth. But the obvious fact on the ground is that Hamas is unwilling to meet those requirements and exercises control over a significant percentage, perhaps the majority, of the Palestinian population. So perhaps you could explain for us how you propose to arrange negotiations and a swift resolution with the Palestinians when one of the key parties is unwilling to meet the requirements you've set forth. How do you get around that block?

MR. MITCHELL: Well, in every negotiation in which I've been involved, parties have taken seemingly irreconcilable positions at the outset. If you accept the premise of the question, which is that because they've said it now that will always be the case, then, of course, you can never reach agreement on anything. So our objective is to get a process going to encourage parties to take steps necessary to move that process forward. That doesn't just include Israelis and the Palestinian Authority and all the Arab states. Hamas should consider whether it is prepared to take steps that would enable it to participate in the process by meeting these requirements.

QUESTION: But aren't you held hostage and the process held hostage, as long as they do not?

MR. MITCHELL: No.

QUESTION: How come?

MR. MITCHELL: No.

QUESTION: How can you move forward without them?

MR. MITCHELL: We will move forward, and we welcome the participation of those who are willing to participate.

QUESTION: How? How are you going to move forward with --

MR. MITCHELL: We will have a meeting in a room in which those who are interested in proceeding in a democratic fashion will begin the dialogue. That's how we'll do it. (Laughter.)

QUESTION: Libby Leist with NBC. You mentioned several times that you want to see an early conclusion --

MR. MITCHELL: Yes.

QUESTION: -- to the negotiations. Could you define that a little bit more? And when are you going to start looking for each side to take the steps? Can you give us some sense of the sequencing here?

MR. MITCHELL: Well, I don't want to set a deadline for an end to a process that we haven't been able to get to begin. (Laughter.)

QUESTION: But you did mention three times that you wanted to see an early conclusion. So what does that mean? What is an early conclusion?
QUESTION: And the sequencing?

MR. MITCHELL: What?

QUESTION: The sequencing. I mean, many say the Israelis have to take the first step.

MR. MITCHELL: Yeah.

QUESTION: The Israelis will say the other side has to take the first step. So what are you looking for?

MR. MITCHELL: I believe there has to be assurance on all sides that steps will be reciprocal. And we'll proceed in a manner that best ensures that result because that's the – in my judgment, that's the best way, and really the only way, to get parties to take meaningful steps.

QUESTION: Sir, as Libby said, you've mentioned a very early conclusion, and you're known to be an optimist. But the prime minister has talked about Jerusalem. You just take that as his position, again, leaving room for a divided Jerusalem in the solution, if the Palestinians stick to their position?

MR. MITCHELL: Look, without reference to a particular issue, I categorically reject the notion that because there is a disagreement between the parties on one or more positions, that there can never be an agreement. If you accept that argument, then no dispute would ever be resolved.

So I'm not commenting on any specific issue, but you have to begin with the premise that the parties will see that their overall self-interest, their long-term security, and the needs of their people will best be met by reaching an agreement that permits a fair and satisfactory resolution to the conflict, and that in the process there will be compromises that have to be made, but they will be justified by the ultimate goal of peace, security, and prosperity.

QUESTION: Sorry. Do those compromises go beyond the parties to the outside? In other words, could there be some compromise made by the United States on the settlements issue?

MR. MITCHELL: Our position is very clear. I've stated it.

QUESTION: Well, actually, it's not. (Laughter.)

MR. MITCHELL: I've stated it with absolute clarity. I'm happy to restate it again.

QUESTION: But (inaudible) positions are very clear, though.

MR. MITCHELL: Yes.

MR. MITCHELL: What?

QUESTION: But everyone's saying that their positions are very clear. I mean, I guess what he is asking – is the United States a party to these negotiations because it may have to provide some security guarantees? I mean, President – Prime Minister Netanyahu is saying his position on Jerusalem, his position on the right of refugees is clear and, you know, unwavering. What about the United States?

MR. MITCHELL: Right. I understand what you're saying, and we'll take that into – (laughter). Thank you for that clarification. (Laughter.)

Go ahead. You better speak up, though.

QUESTION: Joe Macaron with Kuwait News Agency. I just want to give you – to re-clarify your answer. You said a few minutes ago about the Hamas, you said they should accept the democratic dialogue. You didn't mention the Quartet. Do you think Hamas is like (inaudible) change of position, or what do you mean by a democratic dialogue?

MR. MITCHELL: I said the democratic principles which are the Quartet principles.

QUESTION: And my second question is Prime Minister Netanyahu talking about demilitarized Palestinian state, and President Obama said Palestinians are (inaudible) for a viable state. So do you think there's another point of disagreement on this?

MR. MITCHELL: The United States will not take any action which undermines Israel's security. The Palestinians are entitled to a viable, geographically contiguous state that provides independence and dignity for their people. We do not regard those two objectives as irreconcilable. They will be part of the discussion and the dialogue. Each situation is unique to the parties and the circumstances, and we'll address ourself to that in an effort to achieve both objectives, which, as I said, are not irreconcilable.

QUESTION: So, Senator, (inaudible) --

MR. MITCHELL: Just a minute. Right here.

QUESTION: Yes. Joyce Karam with Al Hayat newspaper. I just want to clarify on what you said on the final status issues. Are you saying that Jerusalem, the issue of refugees, borders, these are all final status issues to be discussed during the negotiations? I mean, is that the U.S. position?

MR. MITCHELL: Those are set forth in the prior commitments of the parties.

Yes. Go ahead.

QUESTION: Sue Pleming with Reuters. Are you convinced after these four trips that you've made that they're any – that both sides are any closer at all to starting serious negotiations? You've used the word "prompt," "early conclusion," lots of happy adjectives, but --
QUESTION: But what is your gut feel on this – I mean, you're a very experienced negotiator – in terms of when these negotiations, really full-blown negotiations, can start? And at what level would they be, and would Obama be involved? Five questions. (Laughter.)

MR. MITCHELL: President Obama's election, his speech in Cairo, his early commitment to resolution of this conflict, and what I think is the total personal effort of the Secretary of State and the President have made a dramatic difference in attitudes in the region. In addition, the threat from Iran creates a circumstance unique in the region's history in establishing the possibility of a common interest between nations who, for so long, have been in an adversarial position.

And finally, I've said many times, and I repeat: The people of Israel have a state, they want security, and we believe they should have it. The Palestinian people don't have a state. They want one, and we believe they should have that. We do not believe the two are mutually exclusive. Indeed, as we've made clear beyond any doubt through repeated statements made by the President, the Secretary of State, and myself, we believe it is in the interests of both sides that the needs of both be accommodated.

And specifically, in the interests of the Palestinian people to obtain a state, the security of the people of Israel must be central. To the people of Israel, in order to gain security, the needs of the Palestinian state must be central. We think that yes, it is possible. I assure you I would not have taken this position if I did not believe that there is a realistic chance of reaching those objectives. And I say that without for a moment trying to overlook the serious challenges, the difficulty, the level of mistrust and hostility, the many potential problems that exists, many of which have been the subject of questions here today.

But in terms of will, of determination, of perseverance, we have it, we're going to deploy it, and we're going to use all of the tools at our disposal to move forward toward that objective.

Go ahead here.

QUESTION: Yeah. Hi, Kirit Radia with ABC News. Could you tell us whether the Obama Administration would find it useful to hold some sort of international conference like they – like the Bush Administration did in Annapolis? And would you tell us whether you think that anything that was accomplished in Annapolis still has any bearings on what's going on now?

MR. MITCHELL: We want to build on the best of the past, to the extent that's possible and to the extents that it helps us move forward. And when the time comes that – if and when we believe that a conference is – will be helpful in moving toward the ultimate objective, as has occurred repeatedly in the past, why then, we'll make an announcement.

MR. CROWLEY: We have time for two more questions.

MR. MITCHELL: Well, go ahead and then here.

QUESTION: Nina Donaghy, Fox News. Can you tell me in your assessment what are the realistic prospects of Hamas and Fatah coming together to form a unity government at this point?

MR. MITCHELL: That's a matter which is being led by the Egyptians. We encourage and support their efforts, provided that any government, whoever participates, and all of its members and ministers, are in full compliance with the Quartet requirements.

QUESTION: Bill Varner with Bloomberg News. Do you have any initial reaction to the extent to which the events in Iran, perhaps future questions about the future credibility of whatever government takes place or questions about, you know, unrest there might have an impact on your efforts and the positions of the Middle East (inaudible)?

MR. MITCHELL: I think it's too early to make any definitive assessment. We've all lived through turbulent periods of history, I think I more than most of you. You may be close. (Laughter.) And events have rarely occurred in the manner that I thought most logical or reasonable under the circumstances. So I'm reluctant to try to be too specific in predicting future events when we're right in the perhaps early stages of very far-reaching and as yet unpredictable events.

MR. CROWLEY: We'll take one more from Samir and then we'll wrap it.

QUESTION: Yes, Samir Nader with Radio Sawa.

MR. MITCHELL: Speak up, speak up.

QUESTION: Samir Nader with Radio Sawa. Mr. Solana of the EU, he stated a few days ago that the U.S. will announce its vision for peace in the Middle East before the end of July. Is this true?

QUESTION: And if so, will you do it now? (Laughter.)

MR. MITCHELL: Is this before the end of July? (Laughter.) As I said earlier, we're going to move as promptly as possible. And in my opening remarks, I said that we hope to conclude the discussions in which we're now engaged very soon. To me, it's a matter of weeks, not many months, so he may well be right. But we're going to see how well we can proceed. And what I'll do is I'll – he's a good friend, so I'll call him when we're ready and he can announce that, and then you can have the results then. (Laughter.)

Thank you all very much, a pleasure to see you.

WASHINGTON, DC (Press Release) – U.S. Senator Dianne Feinstein (D-Calif.) and seven of her Senate colleagues are urging Secretary of State Clinton to be a strong proponent of an international Arms Trade Treaty to regulate the interstate transfer of conventional weapons.

The second session of the UN Open Ended Working Group (OEWG) on the Arms Trade Treaty is scheduled to convene at the United Nations next month. The Working Group is tasked with creating international regulations on the export, import and international transfer of arms to help prevents the flow of weapons to world conflict zones.
Over the past two decades, the largely unregulated trade of arms has fueled violent conflicts, facilitated human rights violations, armed insurgent groups and undermined efforts towards sustainable development.
The Arms Trade Treaty process has already gained the support of more than 140 governments at the United Nations.
The seven other senators who have signed on to the legislation include: Democratic Senators Daniel Akaka of Hawaii; Richard Durbin of Illinois; Russ Feingold of Wisconsin; Tom Harkin of Iowa; Patrick Leahy of Vermont; Carl Levin of Michigan and Jack Reed of Rhode Island.


WASHINGTON, D.C. (Press Release)—U.S. Senator Benjamin L. Cardin (Democrat, Maryland, at left), Chairman of the Commission on Security and Cooperation in Europe (U.S. Helsinki Commission) and Co-Chairman Congressman Alcee L. Hastings (Democrat, Florida, at right) hailed the State Department's release today of the 2009 Trafficking in Persons Report as a critical tool in monitoring and raising awareness about modern-day slavery.
The 2009 report -- the 7th annual survey of its kind -- is expanded to include 175 countries this year, 26 of which have enacted new anti-trafficking laws.
Speaking at the State Department alongside Secretary of State Hillary Rodham Clinton for the report's public release, Chairman Cardin spoke about the need for international cooperation to hold traffickers accountable for their actions. He has made anti-trafficking a key priority of the Commission's work.
"Our goal is simple: We want to end the trafficking that unfortunately has taken root in every part of the world. We know that trafficking is connected to organized crime and part of a systemic international problem. We know those who are trafficked are victims and need to be treated with respect as victims. This report provides an objective yardstick that we will use when we meet with leaders from other countries to engage them in this fight," said Chairman Cardin. "I am proud of the leadership the United States has taken in combating this problem, but we know that we can do better. Now it's time for us to follow through and work with all countries to expand counter-trafficking laws, increase prosecutions, and, in fact, end this modern-day slavery."
Co-Chairman Hastings was once a migrant agricultural worker in South Florida and has held hearings on combating trafficking.
"Decades ago, I witnessed first-hand the potential for exploitation in such labor conditions. Many agricultural laborers still encounter practices as insidious as I had seen in my youth, which rob them of their basic human rights. Unfortunately, these circumstances thrive throughout the world. We would be at a serious loss in challenging exploitation were it not for the important monitoring efforts of the Trafficking in Persons Report each year," Co-Chairman Hastings said.
"Women and children are the primary victims of sex trafficking and labor trafficking," said Helsinki Commission Ranking Minority Member Congressman Chris Smith (R-NJ), who wrote the Trafficking Victims Protection Act of 2000, which mandated the annual report that was released today. "This year's report highlights how the current world economic situation has led to increased trafficking around the world, including in participating States of the Organization of Security and Cooperation in Europe. When we meet in July as part of the OSCE Parliamentary Assembly, I hope to work with like-minded parliamentarians to once again underscore the importance of enhancing the tools for the prosecution of traffickers and increasing support for those preyed upon by traffickers in these difficult economic times."

The Commission on Security and Cooperation in Europe, also known as the U.S. Helsinki Commission, is an independent agency of the Federal Government charged with monitoring compliance with the Helsinki Accords and advancing comprehensive security through promotion of human rights, democracy, and economic, environmental and military cooperation in 56 countries. The Commission consists of nine members from the U.S. Senate, nine from the House of Representatives, and one member each from the Departments of State, Defense, and Commerce.


Boxer: global warming report
shows need for corrective actions


WASHINGTON, DC (Press Release) - U.S. Senator Barbara Boxer (Democrat, California), Chairman of the Senate Committee on Environment and Public Works, on Tuesday made the following remarks regarding "Global Climate Change Impacts in the United States," a comprehensive scientific report on current and pending impacts of global climate change in the United States, released today by the Obama Administration.

Senator Boxer said: "This report underscores what the world's scientists have been telling us for years - that unchecked global warming is already threatening our health, our environment and our economy in every region of our nation. The findings released today add urgency to the growing momentum in Congress for legislation that cuts global warming pollution, creates millions of clean energy jobs and whole new industries, and breaks our dependence on foreign oil."

Preceding provided by Senator Boxer

Kohl probes rising costs of
wireless text messaging



WASHINGTON, D.C (Press Release) - U.S. Senator Herb Kohl examined on Tuesday the state of competition in the cell phone industry and the causes of rising text message prices during a Congressional hearing in the Senate Judiciary Antitrust, Competition Policy and Consumer Rights subcommittee. This hearing followed a sharp increase in the price of text messaging and examined whether this is evidence of lack of competition in a market which has become more concentrated. Four national carriers control over 90% of the cell phone market. AT&T and Verizon combine to have a market share of 60%, and consumers' choices have become more limited following multiple mergers. American consumers now pay more for wireless phone service than most other developed nations, an average of $506 per year in 2007.
The use of text messaging has drastically increased. In 2008, more than one trillion text messages were sent, an increase of more than 250% from the year before. As the popularity of text messages has grown, so has the price charged on a per message basis. From 2006 to 2008, the price of sending and receiving a text message among the four largest cell phone carriers increased by 100%, from 10 to 20 cents per message. The four companies increased their text messaging prices in two steps, first from 10 to 15 cents, and then from 15 to 20 cents, within weeks or even days of each other. The lockstep price increases occurred despite the fact that the cost to the phone companies to carry text messages is minimal, estimated to be less than a penny per message, and has not increased.
"These sharp price increases raise concerns. Are these price increases the result of a lack of competition in a highly concentrated market? Will consumers continue to see similar price increases for this and many other wireless services that they have come to increasingly depend on, such as internet connections and basic voice service? The concentrated nature of today's cell phone market should make us wary of other challenges to competition in this industry," Kohl said. "For example, smaller competitors raise serious questions about practices that prevent them from being able to fairly compete. These range from exclusive deals that deny competitors access to the most in-demand cell phones, to limitations on the ability of new competitors to roam on other providers' networks, to difficulties in obtaining needed spectrum. It is imperative that we work to remove undue barriers to competition to ensure consumers the best rates and services."


WASHINGTON, D.C. (Press Release) - Attorney General Eric Holder appeared on Wednesday before the Senate Judiciary Committee for a hearing on Department of Justice Oversight. Under questioning from Senator Russ Feingold, Holder declined to call the Bush administration's warrantless wiretapping program "illegal" despite previous instances where both he, and then-Senator Obama, labeled it as such. Following the hearing, Senator Feingold issued the following statement:
"I was disappointed by Attorney General Holder's unwillingness to repeat what both he and President Obama had stated in the past – that President Bush's warrantless wiretapping program was illegal. For an administration that has repeatedly stated its intention to restore the rule of law, this episode was a step backward. While the Attorney General restated his belief that the program was inconsistent with the FISA statute, his testimony today, and the administration's delay in withdrawing the Bush Administration's legal justifications for the program, are troubling."
Holder's response to Feingold's questioning was markedly different than past comments Holder has made on the issue. As Senator Feingold mentioned, Holder referred to the program in the June 2008 speech to the American Constitution Society as an "act in direct defiance of federal law." And as Senator Feingold mentioned, President Obama labeled the program as "illegal" back when he was a Senator (Woodrow Wilson Center on Terrorism, August 1, 2007).

Preceding provided by Senator Feingold


Lieberman urges increased federal benefits for domestic partners


WASHINGTON, D.C. (Press Release)—Homeland Security and Governmental Affairs Committee Chairman Joe Lieberman (Independent, Connecticut) on Wednesday released the following statement regarding President Obama's announcement that benefits will now be extended to same-sex partners of federal employees:
"President Obama's instruction that agencies provide same-sex partners the benefits that married spouses already receive is a significant step towards improving fairness and equality in the federal workplace, but there is still a need for legislation on this subject," Lieberman said. "The bipartisan Domestic Partnership Benefits and Obligations Act, which I have introduced with Senator Susan Collins, Republican-Maine., and which the President endorsed, would extend the presidential order to include all federal employees and all benefits that are currently available to married spouses of federal employees. This is not only a matter of fairness, but would also help the federal government attract, recruit and retain the most qualified workers, at a time when the number of federal employees eligible to retire is steadily increasing. Congress must take the next step to ensure that all partners of federal employees are treated equally under the law by passing S. 1102."
Preceding provided by Senator Lieberman


Schumer: allow property tax deductions on federal income tax



WASHINTON, D.C. -- U.S. Senator Charles E. Schumer on Thursday announced legislation that will allow all homeowners to deduct the full amount of their property taxes from their federal tax bill, generating huge savings for Upstate New York homeowners.

"Across the state (New York) and across the country middle class families are up to their necks in property taxes, and all homeowners, no matter how they file their taxes, deserve relief," said Schumer. "This legislation is particularly important at a time of financial uncertainty - it will free up money that can be saved or spent on our families, and give people everywhere a little bit more breathing room."

Prior to 2008, only taxpayers who itemized — about 30 percent of taxpayers nationally -- could claim a deduction for state and local income taxes and local property taxes. The Housing and Economic Recovery Act of 2008 included a provision that allowed non-itemizers to deduct up to $500 ($1,000 for joint filers) of their property taxes. The special deduction was available for the 2008 tax year but was subsequently extended through 2009 as part of the Troubled Asset Relief Program. This was welcomed relief for many of the 800,000 families in Upstate New York who do not itemize, but the provision expires at the end of this year.

The property tax legislation that Schumer is pushing, The Homeowner Tax Fairness Act, will make the deduction permanent and has no cap – a homeowner will be allowed to deduct the full amount of their property taxes from their federal tax bill. Seventy percent of taxpayers do not itemize — 800,000 of whom are homeowners in Upstate New York. With property taxes rising and homeownership threatened in many communities around the country, middle class families should not be penalized simply because they do not itemize.

The Homeowner Tax Fairness Act, introduced by Senators Evan Bayh (Democrat, Indiana) and Mel Martinez (Repubican, Florida), would immediately lift the caps on what families can deduct and make this new, enhanced deduction permanent. Any property taxpayer who does not itemize and pays more than $500 a year in property taxes will be eligible for the enhanced deduction starting this year. Families who are under the cap will see a benefit starting next year.

Preceding provided by Senator Schumer


Sanders: health care bill must 'wring out' profiteering



WASHINGTON, D.C (Press Release)—The Senate health committee began work Wednesday on a health care reform bill to bring down costs and provide coverage for nearly 50 million Americans without insurance.

Senator Bernard Sanders is a member of the Health, Education, Labor and Pensions Committee that is one of two Senate panels drafting health care legislation.

"In the United States today health care costs are soaring, 46 million lack any health insurance while more are under-insured, 18,000 die because they don't have regular access to a doctor and, in the midst of all of that, we end up spending far more than any other country," Sanders said.

"Our job must be to wring out the incredible profiteering and inefficiencies that 1,300 private health insurance companies create, and increase efforts on prevention, primary care and quality control. If we do that, we can provide high quality, comprehensive and cost-effective health care for all Americans."

Preceding provided by Senator Sanders
_________ ______________________________
PLEASE SPONSOR THIS IMPORTANT COLUMN: The name of your company--or yours as an individual--could be listed in this space as sponsoring our roundup of U.S. government news and publicity of interest to the Jewish community. Please contact Don Harrison at (619) 265-0808 about this opportunity to have your advertising do a mitzvah!
____________________________________________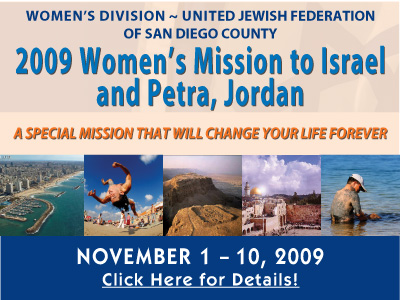 Please click the ad above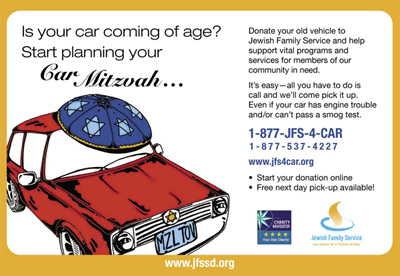 Please click on this ad to learn more about donating