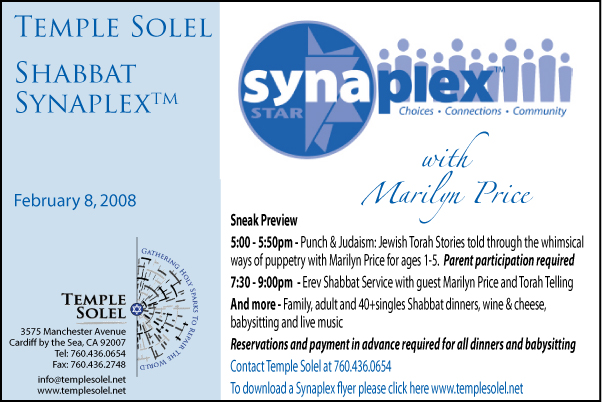 THE VIEW FROM JINSA


U.S. winning Al Qaeda's strong horse derby

By Shoshana Bryen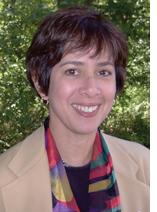 WASHINGTON, DC.—We, like others, left the subject of Iraq for a while - but the double female suicide bombings this weekend are an interesting counterpoint to American/coalition/Iraqi progress in securing the country.
Osama Bin Laden said that given a choice between a strong horse and a weak horse, people would naturally choose the strong horse. He was, of course, right. And he assumed that he and the Saudi-financed-Sunni al Qaeda were the strong horse (the corollary being the Iranian-backed-Shiite militias represented the strong horse on the other side of the ethnic divide) and the U.S./Israel/West were the weak horse.
What isn't clear is why Americans ever bought into his argument. We always thought we were the strong horse, and it appears we have increasing company among Iraqis.
Osama assumed before the Twin Towers fell that Americans wouldn't fight back. When we threw his forces out of Afghanistan and entered Iraq, he assumed that we would withdraw from the proverbial quagmire (the weak horse move) and leave him to establish his next (strong horse) base. It might have seemed that way even to Americans: security setbacks followed our initial quick march to Baghdad; ugly political bickering ensued at home, with the Senate Majority Leader publicly calling the war "lost"; and Iraqi factions, bolstered by foreign sponsors, killing and taking revenge while the Americans appeared powerless to rein in the violence. But we stayed.
And al Qaeda overplayed its hand with its murderous rampages, enforced religiosity and attempts to overthrow the established tribal order. Destruction (weak horse) was its calling card in Iraq as it had been in Afghanistan. It was the revulsion of the tribes and their leaders that led to the uprising in Anbar and elsewhere, and their alliance with American forces that was coincident with the Surge (strong horse).
Having two women (whether affected with Down Syndrome or not, it isn't clear) blow themselves up in the course of blowing up other women and children in the marketplace over the weekend is not a strong horse move. The human imperative - the real strong horse - is to protect women and children and to have one's fighting done by honorable soldiers, not the sort who put bombs on women to murder children.
The strong horse takes the long-term position.
More and more, American troops are understood to be the ones who do not engage in wanton destruction, do not undermine the social structure, and do not force their morals or mores on the local population. More and more, American troops (and their State Department counterparts in the PRTs - Provincial Reconstruction Teams) find themselves welcomed as the ones who respect, build, protect and engage the Iraqi people.
There is a long, long road to go in Iraq. But to the extent that the Iraqi people, regardless of gender/religion/ethnicity/tribe, understand the essential cowardice of terrorist organizations (would that their Palestinian cousins would do the same), they can be expected to back the strong horse. Ours.
Bryen is special projects director for the Jewish Institute for National Security Affairs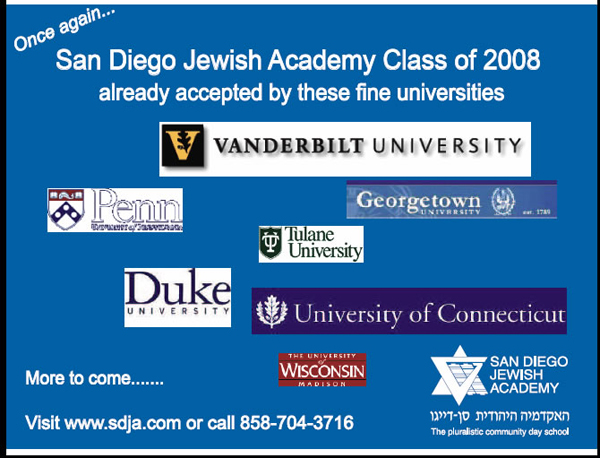 LETTER FROM JERUSALEM


Palestinians, Labor have penchant
for self-inflicted political damage

By Ira Sharkansky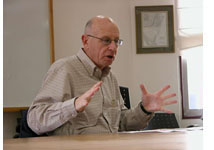 JERUSALEM—Two groups of Israelis should be celebrating the problems of their antagonists. There is not necessarily an overlap between them, but the coincidence warrants some discussion.
The largest group of Israelis that can celebrate is that which does not want a Palestinian state. The Palestinians have created two tiny enclaves, pretty much at war with one another.
The Gaza portion, under the control of Hamas, seems inclined to attach itself to Egypt for supplies, but the Egyptians are showing traditional coolness. They have erected one kind of barrier or another between themselves and the Palestinians of Gaza since 1948; and now the antipathy is made even greater by the Hamas regime and its affinity with the Muslim Brotherhood. It is those chaps we frequently see in courtroom cages while being tried for one or another kind of rebellion against the Egyptian government.
The West Bank portion of Palestine may be tempted to cuddle up to the Jordanians, but that possibility is hardly more promising than an Egyptian option for Gaza. The Jordanian population is already more than 60 percent Palestinian, and the king is not inclined to move in the direction of 80 percent via anything like an absorption of the West Bank.
We know the reception among Israelis of Mahmoud Abbas' principal demands: a return of refugees to their pre-1948 homes; and a return of Israel to something close to, if not identical with the borders as they were prior to 1967.
The Palestinians have worked themselves into a situation where the three countries they depend most upon (Egypt, Jordan, and Israel) are not inclined to provide more than lip service. It is not a good route toward the creation of a state.
Another group of Israelis who should be celebrating are those with limited tolerance for the Labor Party. The party's leader, Defense Minister Ehud Barak, is likely to have produced at least a temporary (and perhaps permanent) end to the party's glorious history. He has talked himself out of an earlier commitment to withdraw from the Olmert government upon the publication of the Winograd Committee report about the war in Lebanon. Barak said that it is not an appropriate time to upset the defense establishment by making changes in its leadership, or to upset the larger picture of Israeli politics by moving toward an election. Yet the Labor Party (chronically divided by competing factions) is wrenching itself apart. Close to half of its Knesset members have begun calling their leader a liar, manipulator, self-centered, unreliable, and other uncomplimentary things. Nine members of the Labor Party delegation in the Knesset say they will vote against anything proposed by the government.
That will not be enough to topple Prime Minister Olmert. But a party depends on at least a minimum of unity in order to elect its candidates. Barak's action, no matter how justified in some eyes, will write finish to Labor Party hopes in the next election, and maybe elections after that.
What can we say about an Israel that does not have to worry about a Palestinian state, or a Labor Party?
The best bet is that Israel will continue to muddle through something close to the status quo, both in international relations and domestic politics. Without a new crisis, the Olmert government can manage to survive, even if rebellious Labor Party members will keep it from innovations. There is a long wish list of programs to improve the economy and society, whose items excite one or another group of political supporters. But with a reasonably stable economy and a weak Palestine, Israel will be all right until an election is required in 2010, or called earlier in response to events not possible to predict at this time.
Forget about a Palestinian state, for the near and perhaps distant future. George W. Bush wants a agreement between Israel and Palestine before the end of his term, but few Israeli commentators think that is possible. Ehud Olmert is a team player, a friend of the President, and ultimately a survivor. He will go through some motions. The Palestinians are so tied up in their own fantasies and conflicts as to take the state option off our schedule.
Palestinian regions will remain weak. The status quo includes frequent IDF incursions into the West Bank and Gaza. Israel's stock of Palestinian prisoners is somewhere around 12,000 and rising.
Not all is rosy. The Hamas regime of Gaza is arming itself with more and better munitions. It is getting missiles via Egypt capable of reaching much further into Israel than at present, as well as anti-aircraft missiles. They will complicate the task of the IDF's helicopters over Gaza, and if they find their way into Israel they can threaten international travelers.
Hamas will continue to have its own problems. Its leaders should notice what Israel did to Lebanon in 2006. If that kind of force is unleashed against Gaza, the damage could be much greater insofar as Gazans do not have the possibility of fleeing warfare with the ease of Lebanese.
Israel also has a powerful weapon that is not overtly deadly. Its recent suspension of supplies to Gaza was temporary, but seemed to end Hamas' enthusiasm for firing rockets against Sderot. The rate dropped from more than 50 per day to a handful every few days. Hamas says it wants supplies only from Egypt, and the Egyptian government has responded with something like an assent. But the infrastructure for full supply from Egypt will not be easy to create. Egypt is poor country with problems of supplying its own population. The enthusiasm expressed for Palestine by its media may not be enough to keep the Gazans in food, electricity, fuel, and other goodies.
A concern for their own population has never been a major priority for Palestinian leaders. The prospects of letting go with some missiles that will reach Tel Aviv may be the greatest of their fantasies. If they do anything like that, however, they are likely to encounter a lot of their compatriots when they get to Paradise.
Sharkansky is professor emeritus of political science at Hebrew University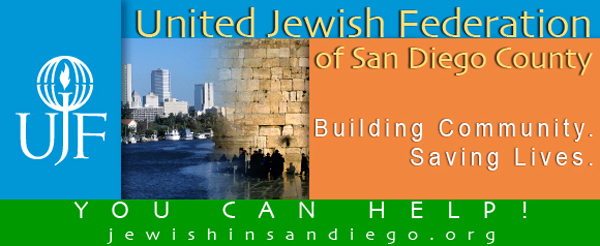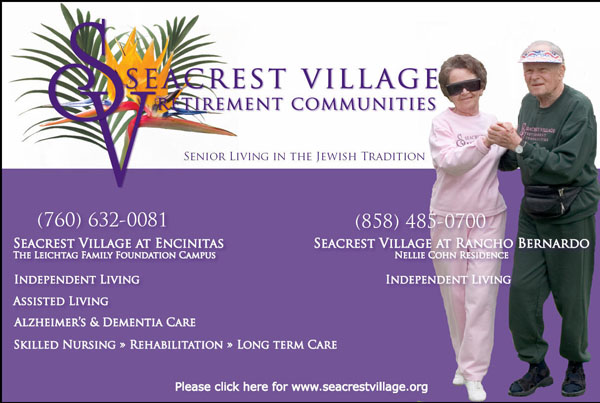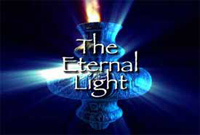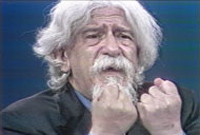 THE ETERNAL LIGHT—Long-running Jewish television series featured dramas such as "Home for Passover" starring Gene Wilder and interviews such as one with Rabbi Abraham Joshua Heschel.


THE JEWISH CITIZEN


Eternal Light documentary highlights one of the more meaningful television series

By Donald H. Harrison

SAN DIEGO—Rabbi Dr. Louis Finkelstein served as chancellor of the Jewish Theological Seminary from 1940 to 1972. It would be hard to say whether his greater legacy was the legions of rabbis whom he helped to educate over those three decades, or the millions of viewers who were taught each week by the television series he conceptualized, The Eternal Light.

Finkelstein braved considerable criticism from his rabbinical colleagues as well as from other members of the Conservative Jewish movement who said a television series was well beyond the scope of the seminary. But Finkelstein, understanding the potential of the medium far better than his critics, persisted. Rather than preach about Judaism to viewers, as some television ministers still do, Finkelstein insisted that the Eternal Light's programming instruct through drama.



David Vinik's 58-minute documentary, The Eternal Light: A Historical Perspective, shows just how well the long-running series presented to America—in Rabbi Ismar Schorch's phrase—the "Judeo" of its "Judeo-Christian heritage." The 2006 work will be shown at noon Thursday, Feb. 14, at the AMC La Jolla as part of the 18th Annual San Diego Jewish Film Festival.

Narrated by Marian Seldes, the documentary explored how in its four decades of broadcasting The Eternal Light retold Jewish stories from American history. Among these were the adventures of the Jews who left Brazil in 1654 after it was reconquered by the Portuguese from the Dutch. These Jews sailed north to a Nieuw Amsterdam, overcame the effrts of the governor, Peter Stuyvesant, to ban them and began American life in North America.

Another episode was "Pugnacious Commodore," about the life of U.S. Navy officer Uriah P. Levy, who banned flogging and brutality aboard his ship. There was a similar dramatization about the life of Judah Touro, rabbi/cantor at the synagogue which was a stop on the "Underground Railroad" route that runaway slaves took from the south to Canada. That synagogue in Newport, Rhode Island now bears his name. Another Jewish American figure dramatized on the series was Emma Lazarus, whose poem about the tired, hungry, poor and "huddled masses" graces the base of the Statue of Liberty.

The weekly schedule of The Eternal Light—a name that was a reference to the moral relevance of Judaism itself—gave the series opportunity to also explore biblical subjects, world Jewish history, morality, ethics, Jewish literature, Jewish art, Jewish customs and holidays. One clip in the documentary shows Gene Wilder and Sada Thompson acting in "Home for Passover." Theodore Bikel starred in such episodes as "Chassidic Tale" and "Oil for Chanukah."

One of the most powerful segments of the documentary is an interview with Rabbi Abraham Joshua Heschel by Carl Stern. The magnetism and wit of the bearded figure who came to symbolize Jewish involvement in the American Civil Rights struggle by marching alongside the Rev. Martin Luther King Jr. becomes clear in that interview, notwithstanding the fact that English was the rabbi's sixth or seventh language.

Some Heschelisms: "Here stands a man with no problems. Do you know why? He is an idiot." "The primary purpose of prayer is not to make a request. It is to praise…" "Live life as if it is a work of art." "God is the meaning beyond absurdity."

The series did not shy from dealing with the most sensitive subjects, especially the Holocaust which caused unspeakable pain for some viewers, but which had to be dealt with. Among episodes about the Shoah were "I Never Saw Another Butterfly," about life in Theresienstadt; "The Legacy of Anne Frank," which included the first interview with the girl's father, Otto Frank, and a dramatization called "The Remnant." Elie Wiesel was a frequent contributor to the series.

Typically broadcast at 11:30 a.m. Sunday mornings, The Eternal Light gathered more than 150 awards, including two Peabody's and two Emmy's. One finds oneself hoping that all the old episodes could be digitalized and made available to schools and for rebroadcasting on educational challenges.

Harrison is editor and publisher of San Diego Jewish World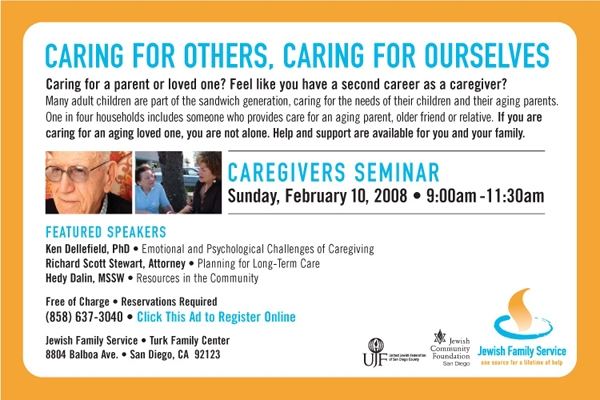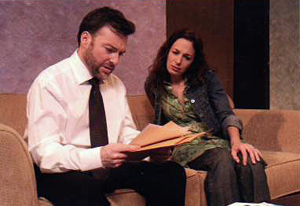 MONKEY JAR— Cast, from left to right, includes Richard Horvitz, Salli Saffioti, Amy Tolsky and
Josh Ogner in Theatre 40 production of a new play by Richard Martin Hirsch.



L.A. BEAT

The Monkey Jar riddle: who's the monkey?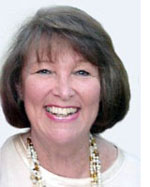 BEVERLY HILLS, California--Getting to Theatre 40 is a bit like dropping down a rabbit hole. You enter through a rather grungy parking garage on the grounds of Beverly Hills High School and proceed through a darkly hidden doorway into a brightly lit corridor and a comfortable, well-equipped professional theater that you never would have suspected was there.

The school setting, coincidentally, parallels the setting of the marvelously gripping world premiere that is being performed at Theatre 40 at the moment. Richard Martin Hirsch's The Monkey Jar takes place at a grammar school in a posh suburb of Los Angeles (think Beverly Hills?). A 10-year-old boy has brought an antique pistol to class, blasting the serenity that the school is so proud of and calling into question the premises of education, leadership, race, and privilege.
The boy, who is Japanese, was adopted as a baby by a loving Jewish couple. His fourth grade teacher is also Japanese; he teaches with enthusiasm, but with all the subtlety of a samurai in full warrior mode. Trying to form an ethnic bond with the boy, the teacher, Mr. Dori (in a beautifully nuanced performance by Henry Hayashi), tries to badger him into learning his multiplication tables. The boy, Kai Goldman (an absolutely astounding young actor named Sekai Murashige), has just been diagnosed with a short-term memory disability that precludes his learning the tables. Nevertheless, Mr. Dori humiliates him in front of his classmates, driving him to tears, and inciting him to bring a gun to school.
The principal (Mark Berry) is an African-American newly appointed to the school and tiptoeing gingerly in his new role and new environment. He is an able leader, but riddled with doubts, whose educational goal is to instill in the students a love of learning. He keeps a monkey jar on his desk to remind him of another of his objectives: "letting go." As he explains to Mr. Dori, the monkey jar is used in Africa, and elsewhere, for catching monkeys. A banana, or berries, are placed at the bottom of the jar and the monkey goes after it by inserting his arm into the jar's long neck. Once he clutches the food in his fist he is unable to extricate his hand, but rather than let the food go, he will wrestle with the jar, fruitlessly, until he is captured by the trapper. The point being, obviously, that not letting go is more destructive to the one who won't let go than it is to the thing (person, idea, attitude, etc.) being held onto.
The principal's current dilemma is whether to prosecute the boy, as the teacher demands, or to protect the reputation of the school, as the officious head of the PTA (an obnoxiously controlling busybody, perfectly played by Addie Daddio) insists. And his deliberations are also influenced by the boy's distraught parents (Richard Horvitz and Salli Saffioti) and the school district psychiatrist (Amy Tolsky), who believes the boy's story that he had no intention of threatening his teacher.
The drama is played out in a setting that includes Mr. Dori's classroom, the Goldmans' living room, and the principal's office, fastidiously designed by Jeff Rack. With just a minimal amount of furniture and Meghan Hong's effective lighting design, the production bounces along with a fast-paced contemporaneousness. Warren Davis, who directed, leads these seasoned professionals through the ramifications of a felony committed by a child and to the consequences for all involved. It's a gripping story told by a superb cast, and well worth a visit. And don't be put off by the rabbit hole.
"The Monkey Jar" will continue at the Reuben Cordova Theatre on the campus of Beverly Hills High School, 241 S. Moreno Drive, in Beverly Hills, through March 9. It runs in repertory with "Another Vermeer" by Bruce J. Robinson. Call 310-364-3606 for information and schedules, or visit www.theatre40.org.

SAN DIEGO JEWISH WORLD THE WEEK IN REVIEW



Monday, February 4, 2008 (Vol. 2, No. 30)

Michael C. Abrams in San Diego: Mensch in full, Rabbi Leonard Rosenthal celebrated on 20th year at Tifereth Israel
Peter Garas in Canberra, Australia: 'Retarded' bombers story raises suspicions
Donald H. Harrison in San Diego: The likely GOP choice for vice president
Rabbi Leonard Rosenthal in San Diego: Torah portion on slavery quite troubling
Sheila Orysiek in San Diego: How far does community responsibility go?
David Strom in San Diego: Two brothers trying to survive together
Marsha Sutton in Del Mar, California: Mother's death: A most Jewish moment


Sunday, February 3, 2008 (Vol. 2, No. 29)

Shoshana Bryen in Washington, D.C.: What is justification for providing Syria with border surveillance computers?
Donald H. Harrison in San Diego: Life under Coney Island's roller coaster
subject of Jewish Film Festival short
Rabbi Baruch Lederman in San Diego: The sixth aliyah that the congregation—and its gabbai and visitor—would never forget
Rabbi Danny Schiff in Pittsburgh, Pennsylvania: Jews should support Ma legislation to ban body exhibits without consent of deceased
Ira Sharkansky in Jerusalem: Which zealots block Middle East peace?

Friday-Saturday, Feb. 1-2, 2008 (Vol. 2, No. 28)

Carol Davis in San Diego: Cygnet swings for—and reaches—Fences
Donald H. Harrison in San Diego: Commuter conversations—San Diego style
Isaac Yetiv in La Jolla, California: Gazans break out to Egypt may prove to be Israel's blessing in disguise



Judy Lash Balint in Jerusalem: Jerusalem's snow and political flurries
Peter Garas in Canberra, Australia: The labels that other people affix to us
Donald H. Harrison in Imperial Beach, California: Imperial Beach blue: 'John' was canceled
Sheila Orysiek in San Diego: How to order flowers for a bat mitzvah
Ira Sharkansky in Jerusalem: Winograd report providing grinding surface for many different political axes


Wednesday, January 30, 2008 (Vol. 2, No. 26)
Francine Ginsburg in La Jolla, California: Storyline, editing, teaching potential are all criteria for whether a film is chosen
Donald H. Harrison in National City, California: When civic and religious duties clash
Marissa Palin in La Jolla, California: Global warmth: is Bible really to blame?
Reut Schwartz-Hebron in San Diego: Economics account for some Hindu and Jewish ritual; Zen offers a way to adapt


< BACK TO TOP

Copyright 2008 - San Diego Jewish World, San Diego, California. All rights reserved.