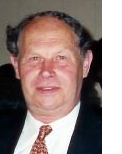 Fabian, a Holocaust Survivor who spent part of his childhood in Theresienstadt, is a journalist and author as well as the 2006-2009chairman of B'nai B'rith in Victoria state, Australia. He is the author of "The Jews Down Under" column for San Diego Jewish World. He may be contacted at
__________________

A Look Back Over My Shoulder, Garry Fabian's autobiography may be accessed by clicking this paragraph


San Diego Jewish World Author

GARRY FABIAN

To read more recent columns by Garry Fabian, please click here

2009

2009-12-29—The Jews Down Under~Roundup of Australian Jewish News ...by Garry Fabian
--Educators Israel-bound for Holocaust studies
--Student Web site bans anti-Israel group
--Liberal leader calls on action against racist web sites
--Reviewing a Yiddish Holocaust story
--Young Soccer star aims high
--So near and yet so far

2009-12-22—The Jews Down Under
--Long time debt repaid
--Faith Parliament snub to Jews leaves "sour taste"
--Jewish schools shine in Year 12 results
--Elements unkind to Chanukah Celebrations
--Real Estate advertisment criticised
--Intermarriage and shecitah on the agenda
--AJAX's premiership-winning water polo side

2009-12-15—The Jews Down Under~Roundup of Australian Jewish News
—NSW Opposition calls for racial vilification law review
—New Roof Body for Australian shules
—Title fight honours in ,kick boxing
—Peacemaker role for Rabbi Rosen
—Four new faces on Jewish roof Body
—Rock stars join Jewish House celebrations
—ADC Lodges complaint over TV joke
—Local park to light up for Channukah
—Religions can be unifying force in mid-east


2009-12-08—-The Jews Down Under ... Roundup of Australian Jewish news by Garry Fabian
-Victorian church newspaper accused of bias
-Milestones for progressive congregations
-Jewish bodybuilder showsw winning form
-Spike in the number of anti-Jewish incidents
-Government funding for school chaplains
-Local shopping centre to light up for Chanukah
-Prime minister and Opposition leader attend leadership forum
-Community leaders honour Doc Evatt
-Anti-Israel protesters try to disrupt function
-JCCV supports new anti-discrimination laws

2009-12-01—The Jews Down Under... Roundup of Australian Jewish news by Garry Fabian
Catholic school students write and perform moving play
New Polish Jewish group strengthens ties
Gold Coast community shocked by rabbi's sudden death
Mumbai survivor marks anniversary of massacre
New president for Rabbinical Council of Victoria
Grandson recalls protest against Naziism
More delays in Zentai extradition

2009-11-24—The Jews Down Under...Roundup of Australian Jewish news by Garry Fabian in Melbourne

Building Connections of Communal Harmony
Jewish School receives $1.5 million government grant
Australian Government denies shift on Mideast Policy
Chabad House by the beach
Toben Free but web site to be monitored
The Australian - Polish Connection restoring an icon
Maccabi Tennis shines at top tennis venue



2009-11-15—The Jews Down Under… Roundup of Australian Jewish News (Part I)
*ECAJ calls for compassion on asylum seekers
*Wide selection at Jewish Film Festival
*Pilger continues diatribe on Israel
*American professor to bring Talmudic guidance down under


The Jews Down Under…Roundup of Australian Jewish news (Part II) ... by Garry Fabian in Melbourne
*JCCV tackles teenage alcohol abuse
*A Milestone for Shul
*Is this the final chapter in the Zentai saga?
*Michael Danby Calls for refugee review
*Status Quo on ritual slaughter
*Visible Jewish presence at Parliament of World Religions

2009-11-10—Neo-Nazi meeting prompts statement of regret from club owners .. Read more
Uniting Church changes Jewish stance ... Read moreClosure of Tibby's ends an era ... Read more
Champion Jewish boxer inducted into boxing Hall of Fame ... Read more
Tireless community worker to be honoured ... Read more
Indian wedding a family tradition ... Read more
Following a family tradition of service ... Read more

2009-10-27—Australians 'don't trust Iran,'poll by Lowy Institute finds ... Read moreWorkshop for rabbis on domestic violence issues ... Read more
Mainstream newspaper apology to Jewish community ... Read moreVictorian Opposition Party supports hate crime legislation ... Read more
Australia's has its own Jewish gangster novel ... Read more
Don Lane dead at 75 ... Read more
Chabad Rabbis praise local community ... Read more
Race hate book in New South Wales schools ... Read more
Jewish soccer veterans show grit at Masters Games... Read moreGovernment discussing new code of conduct at sports events ... Read more


2009-10-20—No change likely to Jewish ritual slaughter ... Read more
Local Council to investigate racist daubings ... Read more
Former Australian prime minister weighs into Hamas debate ... Read more
Sir Zelman Cowen Honoured ... Read more
New era dawns for student body ... Read more
Indigenous group reports on Israel trip ... Read more
Masada College safe and sound ... Read more
An ambassadorial visit ... Read more
Top award tops off stellar soccer season ... Read more

2009-10-13—B'nai B'rith Australia/ New Zealand sponsors appeal for Tonga/Samoa tsunami victims ... Read more
Jewish Community combatting family violence ... Read more
Jewish community digs deep for disaster relief ... Read more
Community urged to continue to highlight Shalit's captivity ... Read more
Zentai one step closer to extradition ... Read more
No 'Use-by date' for evil; - a reflection ... Read more
Youth moving Zionism ... Read more
Leading newspaper editor responds to community concern ... Read more


2009-10-06—Australian Jews protest 'Hate Thy Neighbour' TV production … Read more
Daylight saving dilemma for orthodox observance … Read more
Kashrut supervision to be streamlined … Read more
Museum's gift on Sir Zelman's birthday … Read more
Gremlins still haunting automatic pedestrian lights … Read more
Rosen back with Maccabi … Read more

2009-09-29—Australian Government holds judgment on UN report ... Read moreRabbis urged to use sermons to address Iranian threat ... Read more
A New Begining for Adelaide Shule ... Read more
Mizrachi sets out roadmap for the future ... Read more
Millions left to Jewish Care ... Read more
Development training offered for Jewish professionals ... Read more
Unhappy parting for JNF executive ... Read more
Top honours shine at award night ... Read more

2009-09-22—Community Security Group ready for a busy Yomtov ... Read more
Round Challas for festive celebrations ... Read more
New Rabbinical presence in town ... Read more
Rosh Hashanah messages from Australian political leaders .... Read moreAustralian Jewish Community concern about UN report ... Read moreFurther delay in hearing Rabbi's case ... Read more
Tougher hate crimes legislation introduced in parliament ... Read moreOne step too far for fatherly support ... Read more
Reflecting what could have been in Hakoah soccer this season ... Read more


2009-09-15—JCCV takes next step in interfaith relationships building ... Read more|
MDA launches annual appeal ... Read more
More kosher food choices ... Read more
New editor for Jewish newspaper ... Read more
Precious material returned to the ground ... Read more
A zaide remembers the outbreak of war ... Read more
A possible shortage of Jewish educators ... Read more
Passing the buck on racist graffiti ... Read more
End of the road for the season for AJAX team ... Read more
Uncertain road ahead for Sydney Hakoah Club ... Read more


2009-09-09—A change of heart saves hospital ... Read morez
Changing rabbinic role leading to new halakhic interpretations ... by Yossi Aron ... Read more
Civic recognition for two ... Read more
Torah to be dedicated to car crash victims ... Read more
Islamic radical on track to live in Australia ... Read more
Hakoah Club closes doors ... Read more
Shabbat decision upsets tennis club ... Read more
Scientific proposal based on Israeli template ... Read more



2009-09-01—New principal for Emanuel School ... Read more
Zentai extradition to Hungary delayed ... Read more
Educator recognised at Emunah Awards for March of Living work ... Read more
Survey a "snapshot" of Australian Jewish Community ... Read more
Wrublewski loses last battle ... Read more

2009-08-25—Jewish politician's home attacked with neo-Nazi graffiti ... Read more
Australian, Israeli doctors team to detect brain cancer by blood tests ... Read more
JCCV calls on Muslim community to act on terrorism ... Read more
Danby versus China ... Read more
The true face of Julia Gillard ... Read more
AIJAC lobbies on Hezbolah TV ... Read more
Leader of the Opposition addresses AUJS ... Read more
End to Michrachi saga... Read more
Maccabi team gets second chance ... Read more

2009-08-18— The Jews Down Under ... Roundup of Australian Jewish news by Garry Fabian ... Read entire column
Israeli Students in Australia on exchange visit ... Read more
New Registrar at Beth Din ... Read more
Third time lucky - perhaps ... Read more
Pilger peace prize awards concerns Jewish Community ... Read more
Toben is finally jailed ... Read more
Top marks in Bible quiz ... Read more
Jewish community icon damaged in accident ... Read more
Downer asks Arab states to do more ... Read more
Nazi comparison rife in Australia says ADC ... Read more


2009-08-11—Jewish concern over Hezbollah TV station ... Read more
From tragedy to triumph to Courage to Care ... Read more
Security grants for Jewish schools ... Read more
War of words over terrorism ... Read more
Goldstein stars on football field ... Read more
Community tribute to Wrublewski ... Read more

2009-08-04—No arms embargo against Israel ... Read more
Hate crimes likely to receive enhanced sentences ... Read more
Kashrut Authority denies price bias ... Read more
Growing concern about community drug culture ... Read more
Music Legend wins award ... Read more
Concern over push by messianic Jews ... Read more
Jewish Woman Faces murder charge ... Read more

2009-07-28—Judge banned Toben from Courage to Care opening ... Read more
Jewish students prominent of Premier's award list ... Read more
Three decades wait for new siddur ... Read more
Visiting rabbi killed in traffic accident ... Read more
Religious concern about anti-discrimination laws ... Read more
Rabbi Morgan's first 25 years ... Read more
Australians shine at squash ... Read more
Ozzies shine at Maccabiah Games ... Read more

2009-07-09—The Jews Down Under ...Roundup of Australian Jewish news by Garry Fabian ... See full column
Time for change at the JNF helm in Australia ... Read more
Photographer slams Community Security Group's policy ... Read more
New taste for Melbourne's kosher diners ... Read more
Israel dances to Melbourne beat ... Read more
Countdown to the Maccabiah Games ... Read more
Tasmanian Law Reform Institute report stirs circumcision debate ... Read more

2009-07-08—University acts to make Jewish students feel safer on campus ... Read more
Jewish Community head John Searle calls for Race Hate laws ... Read more
Israeli ambassador staying in Australia ... Read more
Trekking Kokoda for a good cause ... Read more
Remembering Richard Pratt ... Read more
Victor Smorgon, philanthropist, dies at 96; was patron of arts ... Read more

2009-07-02—National Council of Jewish Women Australia celebrates 80 years READ MORE
'Historic' support for synagogues READ MORE
Football girls ramp up Maccabiah preparation READ MORE
Farewell to 'Mr. AJAX' READ MORE

2009-07-01—Brumby to lead harmony walk READ MORE
Wertheim to run ECAJ READ MORE
Israel to Gillard:Thanks for standing by us READ MORE
Gillard calls for an honest friendship READ MORE
New figure steals into limelight of Jewish affairs. READ MORE
Community urged to support Gilad Shalit READ MORE
Australian senator calls for Gilad Shalit's immediate release READ MORE
A Jewish candidate for Federal Parliament READ MORE

2009-06-28—Jews not immune to bigory ... from Garry Fabian in Melbourne, Australia READ MORE

2009-06-26—Second Generation Survivor's one-woman play a hit READ MORE
Genealogist Sharpe receives Order of Australia medal READ MORE
Record turnout at Limud Oz READ MORE
Bleiberg's new team on a mission READ MORE
Access Open for Business READ MORE

2009-06-24—The Jews Down Under .... Roundup of Australian Jewish News by Garry Fabian Australians react to Netanyahu's speech READ MORE
Adelaide Rabbi Engel and wife charged over school funding READ MORE
Shule body facing crisis READ MORE
Fix this mess ... by Yossi Aron READ MORE
Unions tone down Israel policy READ MORE
A Better Way Than Slogans ... by Geoffrey Winn and Manny Waks READ MORE
New lead in Holocaust survivor murder READ MORE

2009-06-19—The Jews Down Under.... A roundup of Australian Jewish news by Garry Fabian READ MORE
Jewish schools receive $13 million funding READ MORE
Time to celebrate volunteers READ MORE
Adelaide loses another Rabbi READ MORE
Multi-Faith programs receives government support READ MORE

2009-06-17—Israel inspires Nobel Prize winner Wangari Maathai READ MORE
Welcome move on hate crimes READ MORE
Tussle over Gillard's trip to Israel READ MORE
A l'chaim for Israel READ MORE
Anti-Semitism at New Matilda READ MORE
**
2009-06-11—Strong Jewish presence on 2009 Rich List ...Jewish recipients of Queen's birthday honours list ... Swine flu forces cancellation of junior soccer tournament ...
Is one firm hogging kosher catering business in Sydney?

2009-06-10—Australia can to do more to stop nuclear Iran, Levitt tells council ...Court gives Toben more time ... Blog offers different Jewish community voices ... Community welcomes Government tough stance on Race Hate crimes ... Limmud-Oz offers variety of topics

2009-06-04—Lack of funds and students sinks special school ...Learning the secrets of good coffee ...Maccabi recants decision ...Search for Maccabi Soccer superstar ... ALSO: Canadian academic wants Israelis to apologize to Palestinians ... by Jacov Rabkin in Bundoora

2009-06-03—Deputy Prime Minister to lead Australian delegation to Israel ...Community called on to dig deep for communal appeal ...Newspaper accused of racism ...Government money for schools ...Big day for Rabbinical Council ...Holocaust denier makes appeal bid ...Australian Zionist leader wins top gong

2009-05-28— Text of FM Stephen Smith's Address to Jewish community ... Jewish Schools put upgrade plans on hold ... Government funds for two groups ... Australian champion pulls out of Maccabiah Games ... Klinger to lead Aussie cricket team to Maccabiah

2009-05-27—Face Book refuses to ban Holocaust denial sites ...Controversial play makes impact ... Minister calls for settlement freeze ... New South Wales Premier raises his glass to Israel ... Parliamentary scuffle over Third Reich comparison

2009-05-21—Community leaders criticised for not supporting Marcus Einfeld ... Pediatrician is Climbing Mount Kilimanjaro for the kids ... Aussie swimmers to tackle US Olympic star at Maccabiah Games ... Spotlight king dies at 63 ... The Maccabi conundrum ... Recognising "the quiet achievers"

2009-05-20—Jewish Charity rejects Jewish Actor over 'anti-Semitic' play ...Jewish Christian Muslim Assn: Statement on Israel and the Palestinians ...Protest against Iran, expert urges ...Jail for Holocaust denier Toben ... Perth man charged over anti-Semitic videos ...Anatomy of the Durban II policy

2009-05-13—Chief rabbi to visit Australia ... Maccabi to be all Jewish by 2010 ...
Byron Bay Murder charges dropped ... Aboriginal leader honoured in Israel ...
Australian Defence White Paper released ... Chief Commissioner has no answers on racism, yet
2009-05-06—A 'who's who' at Pratt funeral ... Yom Hazikoron marked in Melbourne ...
Marcus Einfeld stripped of Order of Australia award ... In his father's footsteps ... First full time executive director for Maccabi ... Melbourne Jewish Community celebrates Israel's 61st birthday ... Recognition for volunteers

2009-05-03—Former Prime Ministers attend Richard Pratt's funeral
2009-04-30—Trecking Mt Everest Kosher-style ...Documentary maker seeks Jewish Aussie anecdotes ...Taste of Tel Aviv in Sydney ...Jewish Refugee Advocates call for compassion

2009-04-29—Richard Pratt dies amid praise and controversy ... Melbourne community remembers Holocaust ... Strong Australian contingent at The March of the Living ...
Israeli skydiver dies doing what he loved

2009-04-23—Mis-programming Yom Tov traffic light causes problems ...Klinger wins top cricket award

2009-04-22—Bielski Jews now in Australia confirm details of Defiance ...Toben guilty of contempt ..Holocaust denier defies court order against publicity ..Senator lashes out at claims MP's trips to Israel "sanitised" ...Australia Boycotted UN Forum

2009-05-15—Sydney Jewish Museum misses out on lost Schindler's list ... Plan for a partnership ...Schools miss out on long-awaited security grant ...Australians mourn a friend ...Bank chips in to help needy families ...Strong Pesach sales

2009-04-08—No Answers at AGM ...Zentai 'eligible' for extradition ...Rabbi among the Anglicans ...Resnekov retains his Aussie title

2009-04-07—Pesach hits Australian capital .... Mayors mark Pesach's approach .
Challa's one, Tax Office nil ... Brisbane remembers Shoa ... Australia and Israel team up in battle against diabetes ...Sydney's Hakoah Club stays put - for now

2009-04-01—Australian Human Rights Organisation to attend Duban II ...
Second teenager charged with attack on Jews for Jesus ... Court reserves Zentai extradition order

2009-03-26—Mystery of the missing Megillah ...The courage to respond ...Economic downturn puts Rabbi's future in doubt ...Hadassah Australia launches Jerusalem medical conference ...Two years jail for Jewish community leader ...Father and son garner medals

2009-03-25—Jewish misgivings hit mainstream headlines ... Searle's response to The Age's reportage ... Jewish Students form unlikely alliance ... Still no decision despite draft change to Durban II agenda

2009-03-18—Taskforce studies underage drinking among Jews ...Jewish Care Appeal against the backdrop of hard economic times ...Fencer aims for Maccabiah history ...Buy Kosher, Buy Australian, mashgiach says ...Chabad opens in nation's capital

2009-03-17—New life for Holocaust Museum ...Zentai takes lie detector test ...Turnbull urges immediate withdrawal from Durban II ...El Al direct Australia link still a possibility ...Divided opinion about hosting Israel critic ...No welcome by Jewish community for Iran's former president Khatami

2009-03-12—Jewish artists in running for Archibald Prize for portraiture ... Maccabi pulls off coaching coup

2009-03-11— Marrickville's condemnation of Israel in Gaza War causes outrage ...Pressure on Australia's foreign minister to say NO to Durban II ...Council cancels anti-Israel exhibit ...Call for Chevra Kadisha accountability to the community

2009-03-06——School principals warn against commercial Purim party ... Juniors excel in Jewish swimming championships

2009-03-04— Courage to Care Exhibition promotes understanding ...Communal survey great success ...A decade on, Danby still waiting for front bench seat

2009-03-02—Shoah survivors participate in interviews at Holocaust Centre's 25th anniversary in Melbourne ...German envoy visits Melbourne Holocaust Centre

2009-02-26—Chocolate becomes an issue in Israel-Palestinian conflict ... Jennifer Huppert elected to Australian Parliament ...Jewish School admissions defy economic downturn ...Drought and Economy impact on Kosher food ...Survival Appeal for Jewish age care facility ...Jews sentenced in Jews for Jesus vandalism

2009-02-19—Maccabiah Games to go ahead despite financial crisis ...School teacher's pornography case adjourned ...Complaint over Nazi trinkets

2009-02-18—Australia's Jewish community responds to bushfire tragedy ... House destroyed but family saved ... Jewish intensive care director of The Alfred treats burns victims ... Jewish country doctor at the forefront of treating victims ... A ray of good news amidst the gloom ... The bushfire and other Jewish connections ... Israel sends condolences to Australia

2009-02-11—Jewish-Muslim relations at breaking point in Australia ...AGE columnist suspended ...Jewish cricketer wins top award ...Celebrating Australia Day at The Lodge ...
Camp Gan Israel a success in Perth ...Rabbis' tiff continues ...Huppert third Jewish Labor MP in state Parliament ...Jewish community outrage at Pope's decision on bishop

2009-02-10—178 die in Melbourne area wildfires; toll may go higher; Jewish community affected

2009-02-04—Australian VP for World Jewish Congress ... Dissident Jewish professors make waves ...Australia Day honours for Jewish community members ... Surgeon becomes first Jewish general in 50 years ... Child prodigy stars at Yeshiva gala... Expansion of kosher eateries...Junior Carnival great success ...Heat wave postpones start of school year

2009-01-28—Yuval Rotem tells the case for Israel ...Melbourne Jewish community rallies to support Israel ...Goot protests at lack of response by Muslims ...Australian youth line up for Israel programs ...Backman says sorry to Jewish community ...Stand up to Hatred - Holocaust Memorial Day ...Jewish school teacher arrested on child porn charges ...Courage to Care program and exhibition ...Youth inspired by Community Care work

2009-01-21—Australian unions divide on Gaza conflict ...Community concern at increasing vandalism ...Australia remains in Israel's corner ...Security concerns for Israeli stars ...Alleged anti-Semitism in workplace ...A small town bar mitzvah ...Australian Maccabiah team takes shape ...A tale for our time ...Community anger over newspaper article

2009-01-14— Australian Jew killed in Afghanistan ...Thousands honour fallen Jewish soldier ...Police probe attack on Jewish man ...New Zealand priest defaces Rabin Memorial ... Magen David burnt but action unlikely ...Tennis star Peer targeted in anti-Israel protests ...Israeli tennis stars in Australian Open ...Australian Jewry show support for Israel

2009-01-07——New minister joins Victorian Front Bench ... Witnessing the miracle of Chanukah ... Israel solidarity rally

2008
2008-12-31—Million dollar school gift ... Josh's special journey ... Repeated calls for hate crimes unit ... Shule Judaica sells for $400,000 ... Opportunity Shop's future threatened by rent hike ... Shifting the balance ... New federal JNF head mooted

2008-12-24—Chanukah lit up with controversy ...Samuel fights the good fight ... Australia fails Wiesenthal Centre test ... Jewish schools stand out with Year 12 results in 2008 ... School fees set to jump in 2009 ... United Israel Appeal enters 2009 with caution ... Australia - Israel defence ties encouraged ... Australian Jewish Community avoids investment fallout

2008-12-17--Hebrew University honour for former Prime Minister Howard ...The legacy of William Cooper ... Commited to care ... New home for legendary Jewish eatery ... Golf club president chips into the rough ... Call for home grown rabbis ... Hebrew in the bush ...One-man embassy protest ...Rattling the tin for Maccabiah

2008-12-10—To run or not —that's Frydenberg's question ... Success for five Jewish candidates at Council elections...Anti-Semitic incidents on the rise in Australia ...
Senate finds no evidence of campus bias ...A discordant note at conference ... So Why Kill the Rabbi? ... Melbourne woman's miraculous survival in Mumbai ... The Jewish - Koori Connections 70 years ago ... Youth movement Hashomer Hatzair comes of age ...
Margo walks off with second Walkley Award

2008-12-03—Nazi medical horrors subject of exhibit ...Hitler salute a bad mistake, soccer star admits ...Holocaust study course being developed ...Liberal synagogue celebrates major milestone ...Green light for contempt case, as Germany drops its demand for extradition of Holocaust denier Toben ...U of Melbourne, Hebrew University sign pact ...Rabbis ponder new IVF laws ...Intercultural visit to synagogue ... New leadership for Jewish Community Council ...Airport closure causes havoc for Jewish travellers ...Mumbai attack message to Obama?

2008-11-26—Baptist minister raises Jewish anger ...Commentary on preacher's outburst The Power of One ...Changes at B'nai B'rith Anti-Defamation Commission ... Singing for our supper ...From Chelm to Carlton - and extraordinary journey... Jewish welfare organisations to merge ... US Vice-President's Link to Melboune —Jewish Dancer wins Dancing with the Stars ... Fears over Australia's stand on Israel ... Zionist Federation Applauds Government Stance

2008-11-19—Concern About School Project Display...Jewish MP criticises own party on Israel stand ... Rabbi receives top communal honour ...Some surprise connection findings
... Night of Broken Glass - Personal testimony ... Anatomy of a pogrom ... Aborigines vs. Nazis ... Key Becomes New Zealand's third Jewish Prime Minister ... Visa fight over Fascist visit ... Half a century up for Jewish Scout Group ... New cemetery to cater for growing Jewish community

2008-11-12—Jewish hopefuls pound election pavement ... Jewish Scout Group leads the pack ... Children of Jewish dads will be recognized ... Jewish Groups slam Israel - Iran warfare game ... Top of the Bible Quiz .. Warning on Right-Wing Extremists ... Deaf Society seeks clues about Jewish benefactor ... Horse Racing - The Jewish Connection ...
World Union of Progressive Judaism offers cut price trips ... School fosters cross-cultural links ... Torah "House Calls" ... Well over a century of Jewish education ... New Shaliach arrives in Queensland ... Honouring the Memory of a righteous Australian ... Australian Prime Minister at odds with sections of the Jewish community

2008-11-05—Lord's Prayer debate crops up again ... AIJAC testifies on academic freedom enquiry ... Jewish deputy mayor throws hat in the ring ... Prominent Jewish community figure honoured ... Ten million dollar commitment to Palestinians ...Home-grown terrorist attack just as likely ... Community alarmed over fascist visit ... Award winning Jewish author dies ... Shule input requested to solve traffic signal problems ... German prosecutors to appeal Toben's release ... Intercultural visit to synagogue ... Jews and Moslems cook for peace

2008-10-29—Council gives green light to Chanukah in the Park ... A Policy for the whole community ...B'nai B'rith International President Moishe Smith visits Australia/New Zealand ... Living Community Memories ... Pressure grows for automatic traffic controls ... Israel programs affected by plummeting Australian dollar ... Jewish Attendance at Muslim festival ...Tips and Tales from Genealogist ...Jewish delegates may join Australia's Durban II team ...Russia Holds key to Iran ...Australian Foreign Minister Smith, to visit Israel

2008-10-22—Musician saved by Oskar Schindler dies at 90 ... Australian Government backtracks on Ahmadinejad ... Police regret Yom Kippur jaywalk ticket ... JCCV Calls for urgent meeting with police ... Australia likely to attend Durban II ... Former Melbourne Jewish teacher jailed in the US ... Jewish Students snub B'nai B'rith competition ... Melbourne Jewish Communal launch in 2010

2008-10-15—Rival organizations clash over how to commemorate Sir John Monash … Financial market insecurity to impact on fund raising … New chair for communal appeal … Community groups call for tolerance … 75 Years for Elwood Shul … Student with Down Syndrome graduates … Rules for the observant during seven days of Succot … Australian web application a hit in San Francisco … Growing etrogim in Australia? … Concerns about anti-Israel blogs

2008-10-08—JNF briefs Australian minister on its efforts to provide environmental scholarships … Shul Merger Proposal on hold … Young footballer on international stage … Best & Fairest Award caps off great season … MP calls for bi-partisan support for terror conviction … Uniting Jews of the Asia-Pacific …Holiday Havoc - How it impacts on business … Yom Kippur do's and don'ts … Toben could face jail in Australia and Germany … Australia's nuclear free agenda … How elections are run "Down Under"

2008-10-01—New York boy's Melbourne bar mitzvah ... Novelist praised, slammed after sex-abuse allegations ... Australian students flock to Israel ... Melbourne Culinary Institution relocates ... Retail hub planned for Jewish adults with disabilities ... Turnbull pledges to stay true to Jewish community ... Three Perth women honoured ... ECAJ participates in national dialogue ... Community mourns education warrior

2008-09-24—Security spending for Jewish institutions in Australia varies from state to state ...Sydney Liberal leader has ties to Jewish community ... Jewish candidates make impact in local elections ... Toltz short-listed for the 2008 Man Booker Prize ...
Lobby group offers apology ... Australia Arava partnership begins to bloom ...
Wheels in motion for Junior Maccabi Carnival ... Vandals Target Maccabi Tennis Centre ..
New Zealand shul reopens with fanfare ... Moriah College Student wins junior journalism award

2008-09-17—Roozendaal sworn in as NSW Treasurer ... Younger Australians have less favoured view of Israel ... Australian Jewish News wins national award ... Jewish Business Tribunal comes closer to reality ... National community survey launched ...The Tax Man at the Shabbat Table ... Adelaide congregation marks 160th anniversary ...
Jewish Farewell for Governor-General ... Calling all Genealogists ... Appeal for Assault Victim ... A Guiding Light in Beijing ... Something in a Lighter Vein

2008-09-10—World No Safer after 9/11—Juval Aviv ... Tough opening game for peace team ... Submission highlight campus bias ... Community Security Group first public appeal...A remarkable musical milestone ... Jewish Community welcomes new Premier ... Outrage over Arab leader's remarks ... A grave situation in Brest, Belarus ... Something in lighter vein - The Jewish Car

2008-09-03—Year-long Israel odyssey inspires teacher ... NSW Premier announces security funding boost ... ECAJ President named to Claims Conference ... MP petitions Deputy Prime Minister to ban blog ... ADC calls for action against broadcasts ... Western Australian Jewish Community expands ... Central Synagogue feted with a grand concert ...
Local lobby group apologizes

2008-08-27—Record number of Jews enter local politics ... Scholarship winner to promote peace efforts ... How Jews fared in the Big Run ... Nazi Hunter calls for swift extradition ... Salcberg's Run at Olympics comes to an end ... Survivors on show in Adelaide ... Move to block anti-Semitic 'Terror TV' ... Police Apology for Vorchheimer ... Peres Peace team arrives in Australia ... Brisbane Jewish community supports victim of violence ... Jewish Issues get airing at Writers Festival

2008-08-20—Israeli, Aussie paramedics share knowledge... High honour for Australian community leader ... Australian Government denies policy shift on Israel ... Maccabi provides Jewish sporting and social networks ... Security concerns about latest technology ... Toben awaits verdict ... Gold Coast school shuts its doors ...
Professionals providing community support ... The Promised Land Down Under ... Vorchheimer settles civil claim against authorities ... The Keeper of Memories

2008-08-13—Jewish opposition leader likely to be New Zealand's next prime minister ...
Abe Saffron's son to name names ... Zalcberg ready for Olympics-style table tennis ...
Jewish member defends Adelaide club ... Rising Liberal star confirms support for Israel ...
Rabbi's dismissal threatens congregational split ... Margoyles' traditional Jewish welcome ...Sydney Orthodox turf war ends ... Restoring cemetery gates to the past

2008-08-08—Australian Football supports peace team ... New look for a long-standing tradition ... A commercial decision or discrimination? ... Australian Jewish author in line for major award ... Putting social change on the agenda ... Maccabi head announces resignation

2008-07-30—Jewish delegation greets Pope Benedict XVI in Australia during World Youth Day fete ... Warm feelings flow from World Youth Day ... Pope entertained by Jewish singers ... Community move against bogus collectors ... Educator honoured by former teacher ... Early immigration records now on line ... National Rabbinic Conference held ... Youth movements unite in South Australia ... The Jewish and kosher community of Fiji (News from 'halfway down under')

2008-07-23—Jewish scholar sees softening attitudes among Jews towards 'Messianic Jews'... Alarm about Messianic Jews ... Star-studded line-up for Sydney Jewish Writer Festival ... Makor Jewish Resource Library to expand ... Courage to Care - A tool to fight racism and prejudice ... Should Shoah education be made compulsory? ... From Jakarta to Perth ... Jewish Community Chatfest ... South African Community continues consolidation

2008-07-16—UN's one-sidedness condemned by Prof. Bayfsky ... Year-long saga finally laid to rest ... The end of a partnership ... Federal opposition shadow minister visits Israel ...Rabbi to officiate at first lesbian ceremony ... Community pays tribute to Rabbi Groner ... Charges imminent against Adelaide rabbi and wife ... Businessman launches Orthodox newspaper ... Kadimah Marks 10 Years ... It's Never too late to celebrate your Barmitzvah
... Another Jewish Boy hits the Big League ...By weight, rabbi warns of hazards of a kosher diet

2008-07-09—My grandson's bar mitzvah—and mine... Shtetl of Zhetl inspires prize-winning essay...Rabbi Yitzchok Groner dies aged 83...Jewish groups avoid Diaspora study
... Rabbis oppose euthanasia bill ...Community looks closely at Jewish education cost ...
Foreign Affairs Dept. investigates tourist's fate ... Bug's scientific name honors Australian Jew ... Australians to lead at Yad Vashem conference ...Achiever off to Prague ...JLC gets a new home ... Maccabi's winning run continues ... Police called after spiteful football game

2008-07-02—Progessive view on Rabbi Jonathan Sacks ... Historic agreement on emergency management ...Graeme Samuel explains silence on Pratt case ... Being 'green' is the Jewish thing to do .. Salary hikes impact on Jewish school ... New Zealand's Jewish Community doubly celebrates ... Australia -Israel link on celluloid...Antisemitism after the Holocaust

2008-06-25—Long-running archives saga ends positively ... US academics travel 'Down Under' ... Refugee Week: time for reflection, action ... Church 'Middle-East statement' draws mixed reactions ... Melbourne Community-Victoria Police Dinner ... The environment and 'the Jewish question'... Bipartisan politicians visit Jewish Holocaust Centre ... Canberra books a place in Jewish history ... Queensland Opposition Leader at AICC ... Perth Walks for JNF ... Can your boss make you work on Shabbat? ... Pratt steps down from Blues, but AJAX remains firm ... Chabad centre protested by neighbours

2008-06-18—New Zealand TV group apologizes for slurs... Jewish achievers honored in Queen's birthday list ... Community event makes comeback ... Police allegations rattle Adelaide community ... Victoria and Israel—Best of friends ... Jews champions for indigenous rights ...
Community celebration for Israel's 60th ... Anti-Semitic graffiti marks disturbing trends ...
World B'nai B'rith President to visit 'Down Under'

2008-06-11—Israeli Minister Avi Dichter cancels visit... Australian football legend backs peace team ... Shule merger Vote postponed ... Churches split with Jewish community over Palestine ...
Amnesty out of its depth on report ... Australian wins My Israel Quiz ... Violent attack on Jewish teenagers in Perth ... Events galore in Canberra

2008-06-04——Twelve named to Jewish Community Council of Victoria board of patrons ... Remembering a fallen classmate ... Not just 'my son the doctor' these days ... Australian Jewish women on top of the world ... School funding safe despite fears ... Philanthropists make record donation to arts... Camp KEF a success ...New Zealand marks Israel's 60th Anniversary ...
Citizenship Test - Update

2008-05-28—No Australian conversions annulled ...Palestinian groups stage Naqba events ... Media Watch under fire over 'Jewish pressure' claim ...Missing Israeli found dead ... Federal Health Minister to launch Israel Research Fund ...Another chapter in the Zentai saga ... Holocaust survivor wins prestigious literary award ...Jewish organizations join citizenship test review ...Nazi memorabilia removed

2008-05-21—Conducting the future of music ... Australia and Israel, the book ...Budget gets thumbs up from community leaders ... Based on record, Liberals weather slur ...Deputy Prime Minister special guest at JNF Gala ...School racism raises concerns ...NSW Premier Morris Iemma voices Israel support ... Australians invited to view German archives

2008-05-14— Australia notes Yom Zikaron, Yom Ha'Atzma'ut with various ceremonies ... Australia looks to Israel for innovation inspiration ...AJAX in racial slur row ... Anti-Semitism rife among Sydney's Muslim youth ...Jewish troops honoured ... Yom Hashoah in the Australian capital ..Huge crowd in Brisbane ... Students remember Anzac courage ... Lighting the way for Prime Minister ... Liberal staffer sacked over anti-Semitic remarks

2008-05-07—Abuse whistleblowers come forward ... Student wins his way to Beijing
... Women's Rights On the Agenda ... Yom Hashoa Commemoration ... Battle of Be'er-Sheva - The Australia-Israel Connection ... Jewish Voices Accompany Olympic Torch ... Seder on the Sunshine Coast ... Christians to celebrate Yom Ha'atzmaut

2008-04-30—Search for missing Israeli back packer ...University appointment cause of conflict
... Extradition moves closer for Zentai ...Remembering Jewish Anzacs ...Marchers set to depart for Poland ...Interfaith professorship for Rabbi John Levi ...Bridge-building an ongoing project

2008-04-23—Youth sought for Holocaust program ... Educators learn about Pesach ... Lips sealed on Jewish pre-summit talks .. ADC denounces dinner honoring Pavelic ... University students bake matzah on campus ...Power company relents on Pesach power cuts ... Pesach encompasses every Jew ...Matzah selling like hot cakes—literally ...A minyan near you?

2008-04-16—JNF partners with Greening Australia ...'Courage to Care' at Newington College ...
Facebook caution urged ... Clubs to fix sullied reputations ... Sydney shuls likely to merge ...
Salah brothers sentenced for 2006 killing ... Geelong admits Vorchheimer was a victim ...
Dismay at conditions at new cemetery ... Anti-Defamation Commission supports new proposal

2008-04-09—Anti-Defamation Commission seeks race ban on hate literature on the web ... Jewish community deals with child abuse ... Jewish Musician receives top honour ... Jewish representation at summit ... Israel sparks union spat ...UN bid could hurt Israel ... Bialystock Comes back to life in 21st Century

2008-04-02—Sex abuse victims urged to come forward ...Hundreds of Melburnians show solidarity with Israel ...One step closer to tax deductibility for security ...Canberra to fund Australian-Israeli medical research ...Australia reaffirms support for Israel

2008-03-26—Roslyn Smorgon honoured on two fronts ...Adelaide congregation mulls new rabbi ...Australian P.M. Kevin Rudd praises Israel ...Police relent, new unit established ...HMAS Sydney - the Jewish connection ...Jewish man's charity ride to remember

2008-03-20—Australia's role in Israel's creation recalled

2008-03-19—*Better police response to hate crimes sought by Jews after attack on Hindus
... Legal no-Show hits racist attack victim ...Mourning for Jerusalem shooting victim
... Search for new principal ... Plans for Australian pre-summit for Jews ...Governor-general to visit Israel

2008-03-12—A standing ovation for Natan Sharansky ...Jewish counterbalance in Archibald Prize contest ...Reception for Israeli embassy official ...Jews silenced at Canberra talk-fest ... School buildings declared safe ... CBD Minyan ends after decade ...Netzer gets kids to eat their greens ...Pro-Palestinian groups to target Parliamentary motion ...Staunch advocate for Jewish schools retires

2008-03-05—PM Rudd to address UJA campaign launch ... Change of Leadership for Anti-Defamation Commission ... A Jewish wedding—a first for Parliament ... Anti-Semitic slur at junior football game ... Party problems prompt warning ... Jewish schools reject 'isolationist' claim ... Follow up on prison bashing ... Archibald-honored Hitler portrait stirs up fury

2008-02-11—Our Australia bureau chief, Garry Fabian tells, story of his childhood in Theresienstadt, immigration to Australia




2007
2007-12-26—Jews support increased aid to Palestinians ... A battle over the fairness of the beth din

2007-12-14—Marko Perkovic and pro-Nazi band to tour ... Mazel Tov: Olmert congratulates Rudd ... Downer: Champion of the Jews .... Disurbing ECAJ report

2007-12-05—Two Jews and new friends in Parliament... Church group slammed for trip 'bias' ... Toben pulls apology, denial remains on web site ... Community welcomes Smith as new foreign minister ...

2007-11-28—Jewish Museum lands top tourism award... Yeshiva costs increase could affect Aussies... Flap over Israel marks Australian election campaign...

2007-11-21—Orthodox dispute poll indicating most New South Wales Jews favor gay unions ... * Victorian Premier praises Jewish volunteerism ... *ZFA funding safe—at least for now ... * Journalists must make truth again the priority, Carl Bernstein tells Australian Jewish National Fund

2007-11-14—Former Labor prime minister slams Liberals' pot shot about Israel .... Stark memories of Kristallnacht

2007-11-07—Australian children enlisted in battle against global warming...Another rating system for political candidates: how do their websites compare with each others? ...South African rabbi visits Queensland ...Israeli ambassador's comments may have been 'reason' for vandalism of Jewish cemetery ...Same-sex unions attacked by Orthodox rabbi.