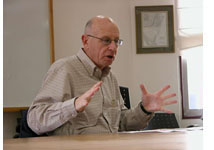 JERUSALEM—In advance of President George W. Bush's pending visit to Jerusalem, we have heard a great deal about Israel's failure to remove "illegal settlements" from the West Bank. Secretary of State Condoleezza Rice has also stated that she opposes construction in some neighborhoods within the municipal boundaries of Jerusalem.
Let me be so rude as to offer an elementary lesson in political science, which is embarrassing not only in light of the fact that the
Ira Sharkansky
Secretary of State is a former professor of political science, but because it may embarrass Israel's recent prime ministers.
Both Prime Minister Ariel Sharon and Prime Minister Ehud Olmert may have exceeded their mandates when they committed themselves to remove those settlements.
The problem is not so much in the realm of legal authority, but of political feasibility.
An American president cannot make certain commitments without noting that implementation depends on Congressional approval. A treaty requires the approval of the Senate. Programs of financial aid or technical cooperation depend on appropriations approved in both Houses of Congress.
An Israeli prime minister is bound by a somewhat different set of constraints. They are not complex. Most political science undergraduates ought to be aware of them.
Insofar as no political party has ever won a majority in a national election, each government is a coalition of different parties. Often the coalitions are fragile. They may keep a prime minister, or any other minister, from implementing something close to their heart, even if they are the subject of international understandings.
This seems to be the case with respect to the "illegal settlements." According to a recent report in Israeli media, there are about 100 of these, with some 3,000 residents in total. Conversations among attorneys on national television reveal that criteria for making a settlement "legal" are complex. The result is that some locations well within Israel have been "illegal" for years. The issue is a bit of an embarrassment, insofar as it reveals that this law-abiding democracy may fall short of following all the rules that it imposes on itself.
Whatever the details, there are two parties in the government coalition (SHAS and Israel Our Home) that seem dead set against withdrawing settlements. There are members of other parties in the coalition that would prefer not to withdraw anything. They might abstain or even vote against their own government should the issue be put to a vote.
Were Prime Minister Olmert to embark on a serious effort to withdraw settlements, he could lose his government and his job.
The reason is not entirely ideological. It has something to do with the several thousand rockets fired against legal settlements within Israel after the government of Prime Minister Ariel Sharon withdrew the Jewish settlements in Gaza. It also has something to do with the 1,100 Israelis killed in this upsurge of Palestinian violence labeled intifada al-Aqsa. Those who oppose withdrawing illegal settlements say, among other things, that the issue's position in the so-called Roadmap to Peace, as an equivalent of the Palestinians stopping the violence, reveals a lack of moral balance. There is no clear sign that the Palestinians have worked seriously to stop the violence. A gang affiliated with the Palestinian security forces, presumably under the control of President Mahmoud Abbas, killed two Israeli hikers only a week ago. And the rockets keep coming toward Israel out of Gaza.
Until all that stops, there seem to be enough Israeli ministers and Knesset members set against withdrawing settlements to make the Prime Minister's feelings on the matter insufficient to proceed toward implementation. It is as if an American president expressed a personal commitment, but Congress failed to provide the money.
Prime Ministers Sharon and Olmert may be at fault for not hedging their commitments by their capacity to garner the approval of their government colleagues.
There is another problem associated with the president's visit. The Sharkanskys have tickets to the series of the Jerusalem Baroque Orchestra. The next performance is set for the day the president arrives, in the concert hall of the YMCA, across the street from the King David Hotel and its presidential suite. The police have announced that the area will be "sterile." That means no cars, problems for pedestrians, and fouled public transportation for blocks around. Officials of the orchestra tried to change the site of the concert, but without success. Maybe someone out there can convince the president to change his hotel reservation. Or otherwise tell us how to get where we want to go.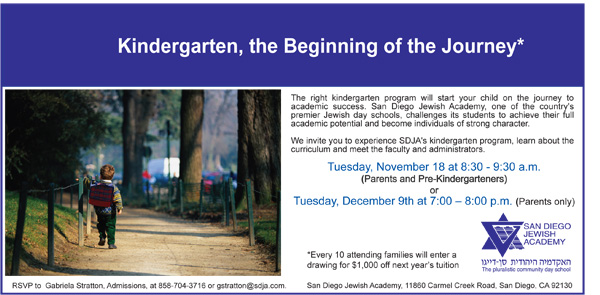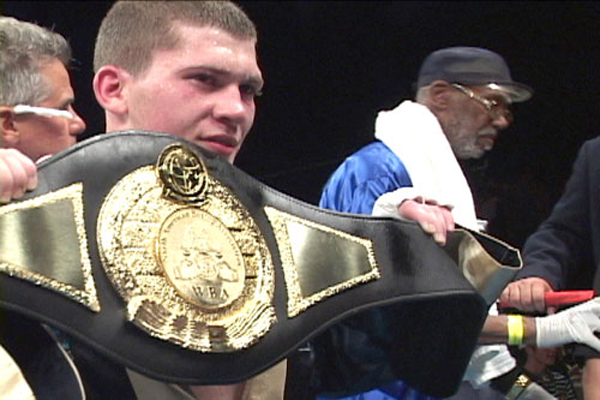 CHAMPIONSHIP—Dmitriy Salita displays North American Boxing Association championship belt

THE JEWISH CITIZEN

He'll whup you but not until after sundown

By Donald H. Harrison


SAN DIEGO—If you're enjoying all the "candidates who overcame great odds" stories about Democratic presidential hopefuls Hillary Clinton and Barack Obama, then you'll probably relish Orthodox Stance, a documentary about the career of junior welterweight boxer Dmitriy Salita, whose slogan, according to New York Mayor Michael Bloomberg, is "if anyone wants a whoopin' from me, they will have to wait until after sundown."

Under the tutelage of Chabad of Flatbush, Salita who moved with his family
Donald H. Harrison
to the United States from the Ukraine when he was 9, has become a Shomer Shabbas Jew. Although he doesn't have a beard, nor does he wear kippah in the ring, the young boxer has been stirring up a lot of pride in the observant Jewish community—to the point that the singer Matisyahu even sung him into the ring for one important fight. A fan held a placard reading: "Greatest Jewish fighter since Samson."

If that sounds like too much ring hype, Salita himself comes across as the proverbial "nice Jewish boy" with a shy smile. The fighter has a team around him that is a tribute to boxing's universal appeal and to the diversity of New York City. His manager, Jimmy O'Pharrow, is an African-American who sometimes works his protégé so hard, Salita may forget there's an O' in front of Jimmy's last name. His trainer, Oscar Suarez, is Hispanic, and his spiritual advisor is Israel Liberow, brother of Chabad Rabbi Zalman Liberow.

The movie takes us through a number of Salita's fights as he worked his way toward the North American Boxing Association championship, juxtaposing his training and fighting with his observance of kashrut, Shabbat (even taping the locks of his hotel rooms so as not to have to put a key in a lock)—a world in which the profane and the sacred alternate with frequency.



Orthodox Stance, which will be screened twice during the 18th Annual San Diego Jewish Film Festival, is honest enough to portray the misgivings that some in the Jewish community have about a profession in which the object is to beat an opponent senseless. Rabbi Liberow, at least initially, suggested to the young fighter that he consider another profession. And, when Salita talks to Orthodox groups in the documentary, their mixture of admiration and reservation becomes immediately evident.

Some of the things that we take for granted at fights, skimpily clad ring girls for example, are issues for Salita because they contravene his sense of religious modesty. Yet in one shot, the documentary gives us a quick view of Salita's tuchus, which director Jason Hutt apparently thought was important to keep in the documentary. One assumes that neither Salita nor his Chabad advisors had any editorial control.

We see Israel Liberow conferring the priestly blessing on Salita before his fights, then we hear trainer Suarez using barracks language to describe what he needs to do to his opponent. Back and forth we viewers go, from the sacred to the profane and back again. This is the world of fighting, when an Orthodox youngster makes his stance.

The showings of the movie will be at 4 p.m., Sunday, Feb. 10 at the AMC La Jolla, and at 1 p.m., Sunday, Feb. 17, at the UltraStar Poway. Rabbi Yonah Fradkin, director of Chabad in San Diego, and Rabbi Micheol Shapiro, billed as "The Fighting Rabbi" of Chabad La Costa will speak prior to the film during the latter showing.

Harrison is editor and publisher of San Diego Jewish World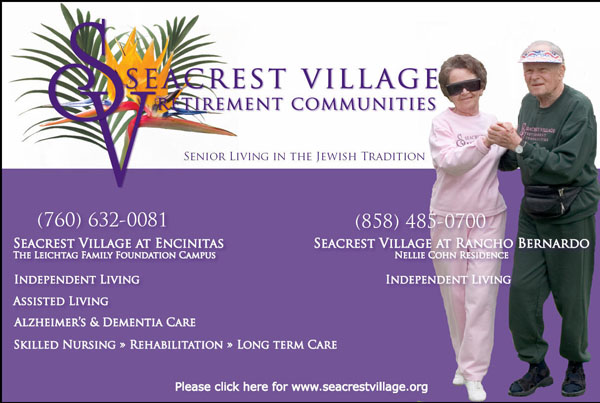 SAN DIEGO JEWISH WORLD THE WEEK IN REVIEW

Tuesday, January 8, 2008 (Vol. 2, No. 7)
Shoshana Bryen in Washington, DC: A briefing for President Bush, Part II
Donald H. Harrison in San Diego: Primer on Judaism suffers from errors
Charly Jaffe in San Diego: We worry if we will be accepted to a good college;
they worry if they'll be alive through high school

Monday, January 7, 2008 (Vol. 2, No. 6)
Shoshana Bryen in Washington, D.C.: A briefing for President George W. Bush
Donald H. Harrison in San Diego: Documentary enlarges upon the work of New Zealand photographer Friedlander
Sheila Orysiek in San Diego: Paroxysm - the National Election Begins
Ira Sharkansky in Jerusalem: Pay no heed to ' junk' on the internet


Sunday, January 6, 2008 (Vol. 2, No. 5)

Shoshana Bryen in Washington, D.C.: Salute to retiring Jewish chair of the House Foreign Relations Committee
Donald H. Harrison in Lemon Grove, California: Lemon Grove: For Jews, there are some sour facts and sweet memories


Friday, January 4 & Saturday, January 5, 2008 (v2, No. 4)

Donald H. Harrison in San Diego: 'Mostly truish' comedy recalls bar mitzvah
Natasha Josefowitz in La Jolla, California: Jewish connections at retirement home
Sheila Orysiek in San Diego: Baron Rothschild came visiting near Kiev


Thursday, January 3, 2008 (v2, no. 3)
Eitan Frysh in San Diego: Frum Jewish director stays out of theatres on Shabbat, chooses only tasteful plays
Peter Garas in Canberra: 25,000 salmon free for the taking has his mouth just watering for fresh bagels
Donald H. Harrison in San Diego: Movie probes after-effects of the Holocaust: Dear Mr. Waldman will screen twice at San Diego Jewish Film Festival
Gabi Maio in San Diego: Teen recounts she was chosen for summer leadership trip to Israel





< BACK TO TOP