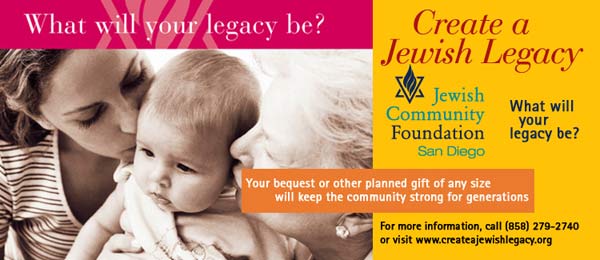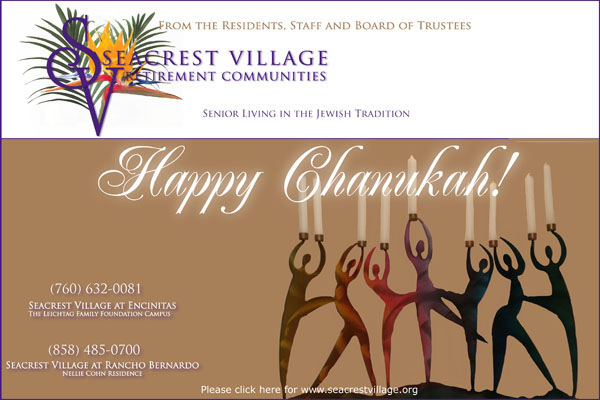 THE VIEW FROM JINSA

Capability more important than 'intent' in measuring nuclear danger from Iran

By Shoshana Bryen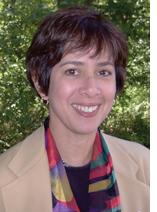 WASHINGTON D.C.—There is little disagreement between Israeli and American intelligence officials about Iran's overt and covert nuclear-related programs, including the limitations of our knowledge. There is enormous difference in the processing of that information to result in policy. Israel considers only an adversary's capabilities; the United States factors in what it believes about an adversary's intent. This perhaps reflects the much smaller margin of error Israel faces.
The National Intelligence Estimate (NIE) was based on five questions: the first about Iran's "intentions toward developing nuclear weapons," then two on internal and external factors that might affect Iranian decision-making and a "range of potential Iranian actions concerning the development of
Shoshana Bryen
nuclear weapons." Only one concerns "current and projected capability." Moreover, the NIE "does not* assume that Iran intends to acquire nuclear weapons. Rather ... to assess Iran's capability and intent (or lack thereof) to acquire nuclear weapons."
The NIE, by the way, "does not assume** that the strategic goals and basic structure of Iran's senior leadership and government will remain similar to those that have endured since the death of Khomeini in 1989 ... acknowledge the potential for change ... unable** to confidently predict such changes or their implications."
So, Iran's stated goals of eliminating Israel, spreading Shi'ite Islam and restoring the Caliphate may change and the mullahs may be replaced, but our guys won't confidently predict when or how, by whom or what it might mean. What an odd time for them to lose confidence in their crystal ball.
We want to know what they have, what they do and how that threatens the United States and American interests and allies abroad.
The Iranian government has been working on the acquisition of nuclear technology, including weapons-related technology, from the start of the Revolution. Iran has missile technology including, according to U.S. intelligence, a new solid-fuel rocket with a range of 1,250-1,500 miles. Such a rocket has the potential to carry a nuclear warhead. Iran has shared missiles and missile technology with Syria and Hezbollah. Iran has actively engaged in the targeting and killing of American soldiers in Iraq. Iran has financed, trained and supported Hezbollah and Hamas terrorists as well as Shi'ite insurrection in the Gulf. Iran has targeted, imprisoned and killed regime opponents at home.
Under the circumstances, we'll stick with capabilities, thank you, and leave the head shrinking of the mullahs to someone else. We'll stick with what we know and even what we think we don't know about overt, covert and dual-use capabilities, thank you, and leave the results of an unpredicted and unpredictable Iranian revolution to someone else. We think the U.S. intelligence community would serve us better if it did that as well.

*Emphasis in the original. ** Emphasis added
Bryen is special projects director for the Jewish Institute for National Security Affairs (JINSA)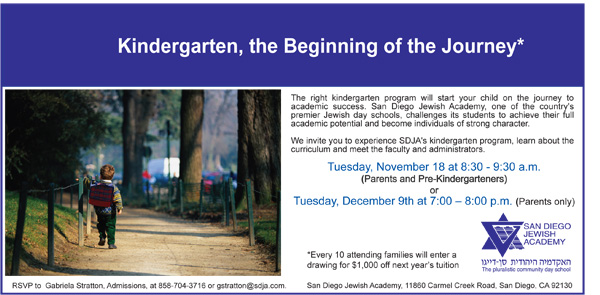 FIRST PERSON

Conference probes 'duty' of Jewish journalists towards Israel's image

By Alanna Berman

SAN DIEGO—When it comes to the world's perception of Israel, we have a lot at stake. Journalists play an important role in "branding" the country, and have a choice to make in their coverage, whether they choose to positively slant stories or report the news fairly and accurately, whatever the consequence.

At a conference for undergraduate Jewish journalists recently, I was confronted with this dilemma. Should I do what I can to give Israel a positive image, even if that means stretching the truth, or should I report the news as balanced as possible?

The fact of the matter is that the Jewish world without Israel would be another Jewish world all together. Having a Jewish state has been the one unifier for Jews around the world, and a place where we can all go to feel welcome and at home; something rare in a world where anonymity is all too often ultimately desirable.

Is it the role of the press, and especially the press outside of Israel to promote the image of Israel that I know, and that so many other Jews who have been there do too? It is a beautiful country with political problems, sure, but no country is perfect. (Look at our own if you disagree.)

We all have a vested interest in Israel's survival, so it is often hard to hear negative things about the country, but that doesn't mean that we should fabricate the news. That being said, it's often hard to look critically at Israel, because we may fear that if we do this, we are betraying an intrinsic link to world Jewry.

It was said at this conference that the search for truth is a very Jewish act. More than that, I think that questioning is an intrinsic Jewish trait, to which I credit my parents in instilling in me at a very young age. Not only should we question what is said about Israel in our country but what Israel is saying.
Nowhere is it written that because we are Jews we have to unabashedly support everything that happens in the Jewish state. All decisions made in Israel are critical to the future of Jewish people, our society, and Israel itself. It our job as Jews living in the Diaspora to question these things, and if we don't, we run the risk of losing everything.

When I hear about anti-Semitism and anti-Israel rallies on college campuses, I am saddened that more is not being done. We have to stand together, become involved in Israeli politics, and keep our eyes and ears open to hateful words or demonstrations so that future generations will be able to experience what I have always- living in a world where there is a homeland for all Jews, no matter what their personal beliefs.

This conference was especially important because it brought students and professionals together to talk about these very issues and what the younger generation can do to promote a positive image of Israel and foster the connection between the people of Israel and the rest of the Jewish world.

Today, as an auto strata of information is readily available to us wherever we are, new journalists are writing their opinion, posting to a blog, and getting information from multiple outlets. We must be vigilant in our pursuit of news, so that the world's view of Israel does not condemn us to a fateful end.
In reporting the news, being objective is simply not enough. We have a vested interest in Israel's survival, but we must not forget whom we are working for. There is a battle going on within Jewish journalism today, between showing the positive aspect of Israel and its politics and being balanced.
Martin Ben-Moreh, who made Aliya in 1970, said that the shift in media formats has changed the shape of journalism today, and people are more likely to get their information from new and changing sources. We have to balance the need to report the facts with giving consumers what they want- something interesting to read.

Using new formats, like blogging and emailing newsletters, we can get the truth out. The hard part is simply finding an entrance point, because there are so many to choose from. What I learned by being at this conference was that I can be part of Israel's future, by simply doing my job as a journalist.
The point of journalism is to present the facts. We can do this in interesting ways, but the point is to serve the public so that we can ensure an informed society of individuals. By committing ourselves to serving the truth, we will ultimately serve the interests of Israel and the Jewish world.

Berman studies journalism at San Diego State University
Zina Schiff plays Bloch


Available through all Borders Books, Barnes & Noble in Encinitas, Escondido, Mira Mesa, Otay Town Center and via Amazon.com



A wonderfully cohesive program brilliantly executed ... Zina Schiff is a first rate violinist fully up to the music's tremendous technical challenges ... who can get inside the soul of Bloch's extravagantly expressive music

—James Leonard, All Music Guide
When all seems impossible, then persevere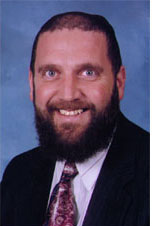 SAN DIEGO—Uminosar kankanim naaseh nais... From the remaining flask of oil, a miracle was wrought... (Chanukah Liturgy)

After regaining the Beis Hamikdash (Temple in Jerusalem), the Jews found that there was only one flask of oil left to light the Menorah. Not nearly enough to keep the menorah lit
up for the eight days they would need before more oil could be provided. They could easily have despaired but they didn't. With great faith, they utilized the little bit that they had. A
miracle occured: The one flask of oil, just enough for one day, lasted for eight days.

They didn't give up, and great things happened. This quality has been a

Rabbi Baruch Lederman


hallmark of the Jewish people, and is one of the reasons that we are still here, as the following two true
stories illustrate:

The Bobover Rebbe ztz"l, was the leader of one of the largest Chasidic dynasties in Europe, establishing dozens of yeshivos and amassing thousands of chasidim. After losing
almost all of his family and followers in the savage nazi holocaust, he came to America. He dedicated the rest of his life to rebuilding the glory of pre-war Torah Judaism, on the
barren shores of America.

The Rebbe would tell his few remaining chasidim that we are the nosar kankanim - the remaining flask of oil. The Jewish people were devastated after the holocaust and left bereft
and bedraggled. We are the 'remaining flask of oil.' We will ignite the sparks within us and bring about new miracles

And flourish they did, today there are thousands upon thousands of Bobover Chasidim throughout the world.

In 1933, Rav Dovid Leibowitz ztz"l, set out to do the impossible - or at least what seemed to be impossible at the time - to build a yeshiva in America. The Jewish community in
America was much smaller than it is now. The few Jews there were, were disenchanted with Torah Judaism. Assimilation was rampant. Torah was for the ghetto, America was
the land of new opportunity.

In this hostile environment, and in a terrible economic time (the middle of the great depression), Reb Dovid forged on. People told him he was crazy - that America was not suited
for Torah. Reb Dovid disagreed. Through incredible hardship, he built and built and built.

Then, on December 5, 1941, a week before Chanukah (Kislev 15, 5702) tradedy struck - a dream was shattered. Rav Dovid Leibowitz ztz"l passed away after a terrible illness. He
was a relatively young man, building up a small fledgling yeshiva in Brooklyn with a grand vision of spreading Torah in and across America that was as yet unfulfilled. The burden
of his dream fell on his 26 year old son Rav Henoch Leibowitz shlit"a, who took over the helm of the Chofetz Chaim Yeshiva. He served for twenty years when he reached a
crossroads. The yeshiva never quite got off the ground - twenty years of sacrifice with barely anything to show for it.

This was incredibly frustrating and depressing. Rav Leibowitz had so much to give, yet precious few talmidim (students) were coming to receive it. He wanted to call it quits. He
considered going into a different area of rabbinics which didn't have the same issues, pressures and problems.

After much soul searching, he reached deep within himself and recalled that his father Rav Dovid had told him that leading the yeshiva was within his grasp and was the greatest
thing he could do. Rav Leibowitz strategized and revamped the methods by which he led the yeshiva. The yeshiva began to turn around.

Since then, the yeshiva has served thousands of talmidim who have gone on to serve thousands more. Talmidim of Rav Henoch Leibowitz have established branches and
affiliates all over the world and continue to do so. Congregation Kehillas Torah is a proud affiliate of the Chofetz Chaim Yeshiva

The Maccabis did not give up, the Bobover Rebbe did not give up, Rav Leibowitz did not give up. No matter how dark and desperate it seems, the light of Chanukah will always
be there for us, to nurture the light that is already deep within us.

Dedicated by Max Ader in memory of his father Murray Ader, Mosher ben Shlomo Elya.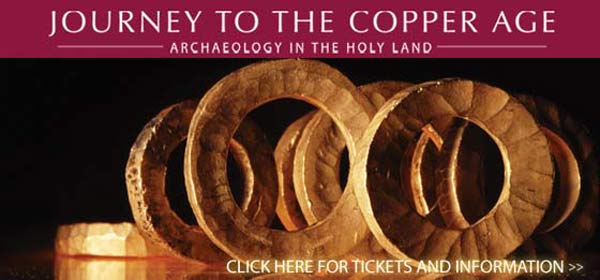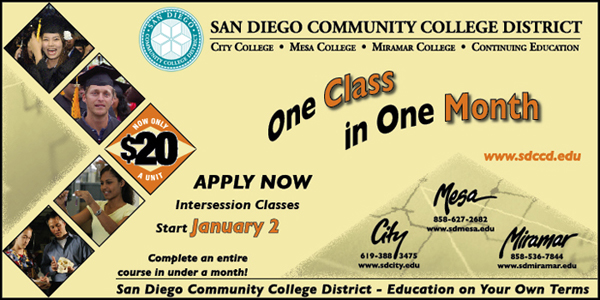 THE JEWISH CITIZEN

San Diego connections fail to rescue Shadow Soldier from fear of intimacy

Shadow Soldier by H. Erroll Gelardin, www.booksurge.com, paperback, 247 pages, price unlisted.

By Donald H. Harrison


SAN DIEGO -- The local Jewish community may be interested in reading this novel in the guise of a spy's memoir, if for no other reason other than both San Diego and Kibbutz Dorot are among the numerous locales that the peripatetic Turkish-Jewish, freelance, clandestine operative nicknamed Sod slips in an out of on his missions. Dorot is one of the communities within Sha'ar Hanegev, the region in Israel which has an ongoing partnership with the United Jewish Federation of San Diego County.

Donald H. Harrison

"Kibbutz Dorot is located in the beginning of Negev desert and looks like a green oasis," the author explains in passing. "Everything is planted and you can see nature's different colors flaunting themselves."

The description of San Diego was more oblique, making me wonder if author Gelardin was confusing our city with another. "In the afternoon, I got dressed and went out to the famous lantern lit street of San Diego," he wrote. "All the beautiful hotels and amusements centers were located here. It reminded me of Istanbul. People were happy and smiled all the time…. I had a very good dinner. The city is famous for its lobsters and crabs…."

Lantern-lit street? Could he possibly mean the Gaslamp Quarter downtown? If so, what hotels and amusement centers did he have in mind? Perhaps the Marriott, Manchester Hyatt, Seaport Village and Petco Park on the Embarcadero near the Convention Center? Do these two juxtaposed districts—Gaslamp boasting authentic 19th century buildings, and the Embarcadero with its nautically inspired high-rise buildings—really mimic Istanbul? Or was he talking about some other area of San Diego unknown to me? Is our city famous for crabs and lobsters? Maybe because I don't either of these trefe foods, I am unable to tell you. But I thought if there were any food for which we were famous, it was the fish taco—combining the bounty of the sea to our west with the flavors of our neighboring country to the south.

A novel does not rise or fall only on the verisimilitude of its geographic descriptions, but in this novel they are more critical perhaps than in others. Shadow Soldier is a nearly unending series of brief transits through airports and hotel lobbies as Sod does his highly secretive work. For the most part, how he accomplishes his objectives are a mystery. Even in retrospect, he is discreetly silent on this subject as he tells Gungor, a friend who also is a psychiatrist, his story— not from a patient's couch but in a series of mealtime meetings at a variety of venues.

Although Sod, now retired as a spy, shares with Gungor more than he has told any other human being, all his training militates against divulging too much. The fear of intimacy precluded him from ever having a successful relationship with a woman—notwithstanding his various sexual encounters.

The same reluctance, or inability, on the part of the author to share matters of substance with the reader likewise prevents this book from elevating itself above a transitory amusement.