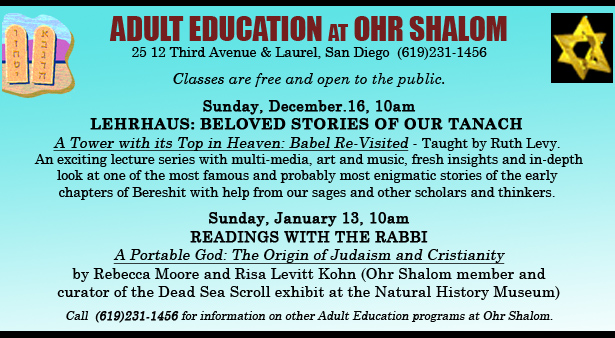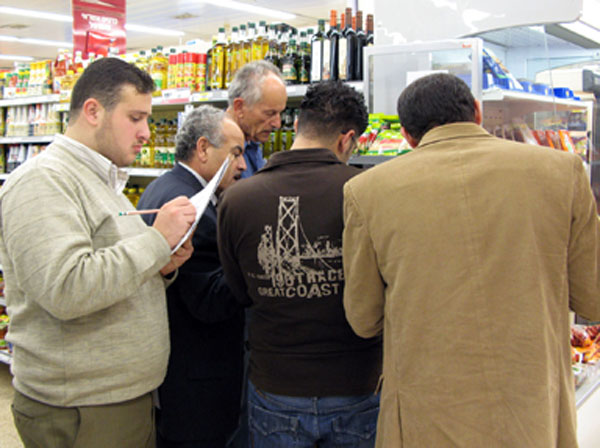 THE JEWISH CITIZEN

Men in grocery stores: a step to peace?

By Donald H. Harrison


SAN DIEGO—The photograph above that Dr. Bonnie Stewart brought back from Tiberias, Israel, shows a group of men clustered around a produce display busily taking notes. It shows history in the making, she says. And, no, Stewart was not making a wisecrack about men finally doing the family grocery shopping.

Stewart is the executive director of the Hansen Institute for World Peace, which is operated under the auspices of the San Diego State University
Donald H. Harrison

Research Foundation. The men in the photograph were participants in a three-day meeting earlier this month co-sponsored by the Hansen Institute and the Peres Center for Peace, bringing together officials from Israel, the Palestinian Authority, Jordan and Egypt to discuss possible joint marketing of three important agricultural products common to all four nations: olives, tomatoes and dates.

Under the guidance of Marvin Spira, a San Diegan with vast experience in food marketing (see companion article), the conference's participants went to the Israeli supermarket to do some basic research on the three product lines. Stewart said that Spira stressed that before people make a decision to market a product they need to know what is already available—"What opportunities are there for your products in these markets? What is or what is not on the shelves?"

While this information was hardly a revelation, it was the other side of the ledger for many of the conference attendees, whose own areas of expertise were in production rather than marketing. These were people who were experts in such matters as increasing the yield, improving thei irrigation, fighting the beatles and the flies, increasing productivity in the greenhouses and in the fields.

.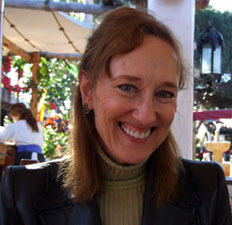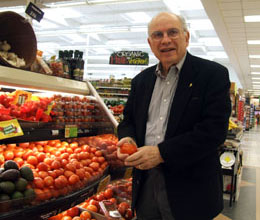 PEACE COLLABORATORS—Bonnie Stewart, executive director of the Hansen
Institute for World Peace and Marvin Spira, an expert in food marketing,
participated in a conference in Tiberias among Arabs and Israelis on dates,
olives and tomatoes. They are pictured above in San Diego.
At the supermarket in Tiberias, the officials — some of them government officials, others academics—noted that "there was very little tomato juice, and the arrangement on the shelves, instead of being in one location where you have all the various (canned) tomato products, or all the juices, it was scattered around. So the suggestion was that such products were not very important items for the Israeli market," Stewart related.

On the other hand, this particular supermarket "had a large representation of olive oil, both imported and domestic, but among the things we were looking for were specialty olive oils. In our (U.S.) markets we have olive oils with different types of flavoring, like basil; olive oil for cooking, baking, olive oils for salads, so we were trying to assess the range of olive oils. I think it was much more limited at the supermarket that they went to."

And dates? "They really didn't find much range of these products in the supermarket," Stewart said.

Spira later explained that the idea of the exercise was for the Arabs and Israelis to "see what was on the shelves and to figure "where they could place a product that was somewhat different, new, innovative, to compete what was on the shelf. What would they have to do to compete with all the products? Tomato juice, for example: maybe a brand fortified with vitamins?" After the multinational teams completed their store surveys, "I asked to talk with the store manager, and had him describe what he was looking for, what kinds of products he felt were needed—they enjoyed it."

Spira said the small supermarket in Tiberias was a good place to perform the exercise because it was one in a chain of stores, all of which have similar product configurations.

On another field trip, the Arabs and Israeli professionals along with students from the different countries went to a specialty date store "maybe the size of a 7/11, where they had 30-40 different date products. They had other things as well, but primarily dates. At the end of the tour there I gave a lecture about innovation, market entry and so on. The store ower was there—I saw her in the corner—and I invited her in front of the group, and she corroborated what we were saying."

The reasons that the Peres Peace Center and Hansen Foundation for World Peace are interested in such projects is that in the process of learning together, the Arabs and the Israelis form friendships transcending some of the political differences among their countries, according to Stewart.

"It is one thing to e-mail, or phone each other; it is a whole other level to actually meet together, to go into a food market together, to do a hands-on activity, or to go on the bus together," Stewart said. "That is where a lot of work is done in networking; you sit on the bus together and in the seat next to you is maybe a Palestinian or an Israeli, or you are walking through the groves and you are sharing information. It is a difficult thing to measure--but it is the process of relationship building, building trust, and you can't get that until you've met face-to-face.



TORAH ON ONE FOOT

Museum examines Jewish origins of 'Shrek'

By Rabbi Leonard Rosenthal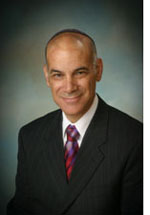 NEW YORK, N.Y. —My wife Judy and I are in New York this week where I am receiving an honorary Doctor of Divinity degree from my rabbinical school, the Jewish Theological Seminary of America. Also receiving honorary D.D.'s are friends and classmates I have not seen in twenty-seven years.

While in Manhattan, Judy and I visited the Jewish Museum, which is an affiliate of the Seminary. The last time we visited was when I was in rabbinical school. A lot has changed since then, including the Jewish Museum which houses a large permanent collection of Judaica as well as special exhibits. The special exhibits this month are "Camille Pissarro: Impressions of City and Country" and "From the New Yorker to Shrek: The Art of William Steig."

Rabbi Leonard Rosenthal

The gallery dedicated to Pissarro (1830-1903) contains many beautiful paintings, some of which come from private collections in New York and are not often publically exhibited. Pissarro was a leader of the French impressionist movement of painters. He was born in the Caribbean to a Sephardic Jewish family. The exhibit notes inform us that Pissarro was greatly concerned with the plight of the poor and downtrodden. We also learn that early in his career he changed the spelling of his name from the Sephardic "Pizzarro" to the less ethnic "Pissarro." His works do not contain any overtly Jewish themes.

The same might be said of the illustrative art of William Steig (1907-2003). Steig was born to Eastern European immigrants. His parents were not religious but his father was a deeply committed Jewish socialist. Steig was a cartoonist and illustrator for New Yorker magazine for more than 71 years. In his later years he also wrote and/or illustrated numerous children's books, including "Shrek," upon which three major motion pictures have been based.

Of all of Steig's works on exhibit in the Jewish Museum only three have clear Jewish elements: a group of adults out for a night of celebration who say: "to life" (l'chaim!) as a toast, a bust of Beethoven on a piano which says "Gevalt" in response to a little girl practicing, and the meaning of the nasty giant ogre's name, Shrek, which means "fear" in Yiddish. However, many of the themes of Steig's works have to do with the feelings of outsiders and minorities, their struggle for acceptance, and their refusal to conform to the norms of society.

One sees some of these attitudes in the first Shrek movie by DreamWorks. Shrek is foul, angry, and downright mean. His inside is just as ugly as his outside. He rejects society as much as society rejects him. However, by the end of the movie Shrek is a hero. He is still in love with the ogre version of Fiona but otherwise has morphed into a pretty normal and nice guy, albeit a green one. Shrek II and III take him further along the sitcom path to normalcy.

DreamWork's Shrek ends up being far different from Steig's. It is apparent even in the differences between Steig's original illustrations and DreamWork's final rendering of Shrek and his pals. Steig's Shrek is misshapen, ornery, and devilish. DreamWork's Shrek is softer, rounder, and has a heart of gold. In DreamWork's tale Shrek falls in love with the beautiful Fiona and is happy when she turns out to be an ogre like him, although she is at first disappointed in her final and true form. In Steig's tale Shrek is always an ogre with an ogre's personality. The book ends when he meets Fiona and he rejoices that she is exactly like him, an ogre inside and out.

Why did DreamWorks give Shrek a make over? I would surmise that the producers thought that a happier and more mainstream Shrek would play better to a larger audience than an unrepentant ogre. I find this curious, especially since the point of the book seems to be that one should glory in one's differences and not give them up as the price for being one of the crowd.

Which brings us back to Joseph in Egypt. After ascertaining that his brothers had repented for the evil they had paid him, Joseph orders all of his courtiers to withdraw and says to them: "I am your brother Joseph, he whom you sold into slavery. Now, do not be discouraged or reproach yourselves because you sold me hither; it was to save life that God sent me ahead of you." (Gen. 45:4-5)

What did our sages say Joseph was telling his brothers? "Even though I look and speak like an Egyptian, I am not one of them. I have learned much from the Egyptians. They have treated me well and respect me for how I have helped them. However, I have not forgotten our parents, our faith, and our land. Above all else I am Joseph, your brother, and I will never forget that I am different from those around me. I am a Jew, and proud of it."

This is a lesson with which William Steig's Shrek would heartily agree.


THE JEWS DOWN UNDER

Marko Perkovic and pro-Nazi band to tour

By Garry Fabian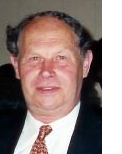 MELBOURNE—A representative from Festival Hall has confirmed that pro-Nazi Croatian singer Marko Perkovic, together with his band Thomson, will play in Melbourne December 29.

Thomson has publicly expressed its support for the Ustashe, a pro-Nazi regime that was responsible for the murder of tens of thousands of people during World War II, and was known for singing nationalistic songs in support for Croatia.


Garry Fabian

The American Anti-Defamation League reported that concert goers wore black shirts with Ustashe insignia and gave Nazi salutes while Thomson played.

The Israel director of the Simon Wiesenthal Centre, Dr. Ephraim Zuroff, told the European Jewish Press in July that a sellout Thomson concert in Zagreb would "encourage Croatian extremist nationals by giving official sanction to an event that constituted a brazen display of symbols of Craotian racism, anti-Semitism and xenophobia.

B'nai B'rith Anti-Defamation Commission executive director Manny Waks said he was not surprised the Thomson concert was going ahead. Rumours had been circulating in Melbourne over recent weeks that Thomson would be playing at the Melbourne Croatian Social Club in late December.

These rumours were dismissed by club president Steven Mandedik, but Cam Smith from the anti-hate
website Fight Dem Back said Croatian internet forums had been publicising the Melbourne concert.

Despite Perkovic and his band previously playing in Australia, Waks said he had petitioned the
former immigration minister Kevin Andrews not to allow Thomson back into Australia. Waks said he
would petition the new immigration minister Senator Chris Evans to deny visas to the band members.
"Some members of Melbourne's Croatian community had a history of displaying a poor attitude
towards the Jewish community", Waks said. "Their track record is not that impressive.


Mazel Tov: Olmert congratulates Rudd

CANBERRA—Israeli Prime Minister Ehud Olmert has congratulated the new Australian Prime Minister Kevin Rudd on his election victory and both leaders have committed to a meeting during the next three years.

Olmert telephoned Rudd at his Brisbane home a few days after the election and, according to a
government source, the pair had a pleasant conversation in which Olmert offered his congratulations for Rudd's election success.

Rudd and Olmert spoke about last week's Annapolis peace talks and the new PM wished Olmert well in the continuing peace process.

The Israeli leader also inquired about Mike Kelly, the new Member for Eden Monaro, whose wife is a cousin of Olmert.

While there are no plans for an official meeting, Rudd committed to visiting the Middle East during
his term and indicated that would include a stop in Israel. Both prime ministers agreed that they
would catch up at the next international meeting where both are present.

The government source also confirmed that Rudd commented on the strength of the relationship between the two countries.

Rudd has visited Israel twice previously, in 2003 and again in 2005. He has clearly stated his and
his party's support for a two-state solution in Israel and the right of Israelis to live behind
secure and clearly-defined borders.

Other world leaders, including U.S. President George W. Bush, British Prime Minister Gordon Brown and Indonesian President Susilo Bambang Yudhoyono have also called Rudd to congratulate him on his victory.

Rudd's first trip abroad as Prime Minister will be to Indonesia - the world's most populous Muslim nation - for the Bali climate change meeting.

Downer: Champion of the Jews
CANBERRA—In his last official engagement, outgoing minister for foreign affairs Alexander Downer
reaffirmed his support and admiration for the Australian Jewish community and Israel.

Downer was guest speaker, together with Israeli Ambassador Yuval Rotem, at "Celebrating Israel",
a function co-hosted by the State Zionist Council of NSW and the National Council of Jewish Women
of Australia (NCJWA) NSW division.

Downer paid tribute to Australia's positive role in the 1947 vote for the United Nations' General
Assembly Resolution 181, which paved the way for the establishment of the State of Israel.

"After all the Jewish people had been through, the least the world could do was to find the
Jewish people a homeland," Downer said.

Earlier in the evening, he echoed the words of Dalia Ayalon Sinclair, president of NCJWA NSW
division, who remarked that the Middle East would not be the trouble spot it is today if the Arab
world had accepted the Partition Plan.

Downer said that Israel was brought into existence by the rule of law rather than military
force and that it was a tragedy Israel did not receive the support it deserved.

"It's become fashionable to criticise Israel. It's become fashionable to oppose Israel. It's become fashionable not to sympathise with Israeli casualties. I have wrestled with that throughout
my time as foreign minister," he said.

Downer urged the incoming Australian Government to continue to support Israel. "I only hope that
in the next three years ... Australia will continue to provide and not just pay lip service to robust support of Israel."


Disturbing ECAJ report
SYDNEY—The number of antisemitic incidents logged in 2006 rose to a near-record high, according to a report by the Executive Council of Australian Jewry (ECAJ) that was tabled at its annual
conference held in Melbourne recently.

In total, 442 incidents were logged from October 2005-September 2006, an increase of 110 incidents
on the previous 12-month period, which is still down on a 2002 record high of more than 500 incidents.

The report's author, Jeremy Jones, said that although incidents spiked during Israel's war with Hezbollah ­ more incidents were reported in July than in any single month since records began in 1989. ­ The events in the Middle East were not entirely to blame for the increase.

"The most important thing is that when people think they can get away with it [antisemitic incidents], that's when they commit them. The atmosphere [during the war in Lebanon] was right for attacking Jews and getting away with it," said Jones.

"It's not what happens in the Middle East, it's how the media covers it [that incites antisemitism]," he added.

But Jones said he could not accurately predict whether the overall figures would have been up or
down on last year if the war, which effectively began with the June 25 kidnapping of IDF Corporal
Gilad Shalit in Gaza, had not happened.

"Every year something seems to happen," Jones said. "Until July it [the number of antisemitic
incidents] was already above average. When [Australia's mufti Sheikh Tajeddin] al-Hilaly
labeled the Holocaust a 'Zionist lie' [in July], there was a bit of a peak [in incidents]."

Jones said that although there was a notable increase last year in the number of incidents
committed electronically, mostly via email, he said this year he had seen the "most horrific
antisemitism" on the YouTube website, where users post videos on their choice of subject.

But because the ECAJ's system for recording incidents is report-based, most of these
incidences are not included in the statistics.

"People have to report [the incident] we don't go looking for them," he said.

This year, however, recorded the highest number of graffiti incidents ­ 77 per cent above the
average. They included three attacks on Sydney's Parramatta Synagogue, two Melbourne Progressive
shuls and daubings on public property in numerous suburbs in NSW and Victoria, some of them with
reportedly low Jewish populations.

To date, no-one has been charged with any of these incidents, prompting Jones to add: "It's so
important that the people who commit the most serious acts are brought to justice."

However, the past 12 months have shown some progress, with the ECAJ winning a Federal Court
case under the federal Racial Hatred Act over an article One Nation published in the Nation in
2004, which among other things accused Jews of being purveyors of filth and exercising world control.

The court ordered the publisher of the article to apologise "unreservedly and unconditionally" to
the Jewish community for the contents of the article.

In Western Australia, a man was charged with allegedly making threatening phone calls to the
Jewish community, and in Queensland, in what is believed to be the first case of its kind, a man
faced court for sending allegedly antisemitic text messages from his mobile phone.

During the past year, the Federal Court also heard the ECAJ's case against the Bible
Believers' website. A decision is expected in early 2007, said Jones.

"Each case we've had furthers our understanding of when the laws can and can't be used ... We're
building a body of law that makes it easier [to put forth a case] next time."

The ECAJ has logged antisemitic incidents since 1989. Various state roof bodies have also kept their own records since 1945.

Fabian heads B'nai B'rith in the state of Victoria, Australia. He is based in Melbourne.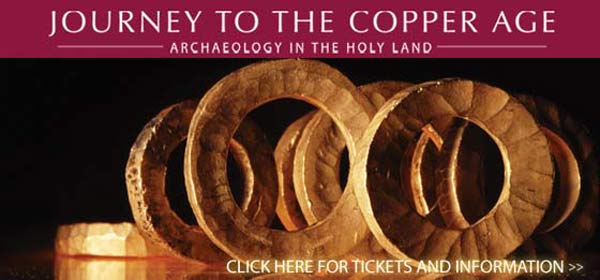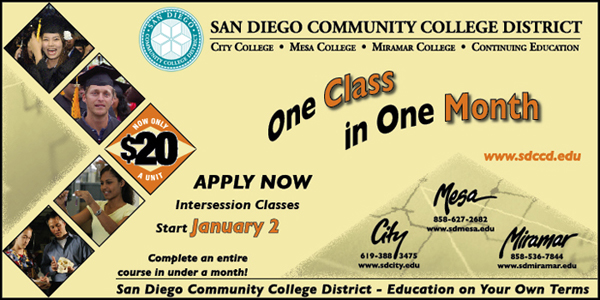 SAN DIEGO JEWISH WORLD THE WEEK IN REVIEW


THURSDAY, DECEMBER 13

Judy Lash Balint in Jerusalem: Haredim brighten nights with Chanukiyo
Peter Garas in Canberra, Australia: An unaffiliated Jew in Australia's capital
Donald H. Harrison in San Diego: School, prompted by constant Hamas rockets, determined to be best in Israel
Dov Burt Levy in Salem, Massachusetts: Should we teach the Holocaust to children?
Gert Thaler in San Diego: Gert looks over her first 87 years as a member of San Diego's Jewish community

WEDNESDAY, DECEMBER 12
Norman Greene in San Diego: Tel Aviv unblocked this San Diego writer
Donald H. Harrison in San Diego: Exhibit to preview possible creation of a School of the Arts within SDJA next year
Ira Sharkansky in Jerusalem: Do Jews have a gene for excess conscience?
Dorothea Shefer-Vanson in Mevasseret Zion, Israel: Reactions mixed to Israel's rainy winters

TUESDAY, DECEMBER 11
Donald H. Harrison in San Diego: Former 'Little' Pal now a mentor himself.
Larry Zeiger in La Jolla, California: Cry Baby: A flashback to the 1950's.


MONDAY, DECEMBER 10
Donald H. Harrison in San Diego: Synagogue bids farewell to a woman who shunned the honors that inundated her
Sheila Orysiek in San Diego: City Ballet's Nutcracker sparkles


SUNDAY, DECEMBER 9
Alanna Berman in San Diego: Conference probes 'duty' of Jewish journalists toward Israel's image
Shoshana Bryen in Washington D.C.: Capability more important than 'intent' in measuring nuclear danger from Iran
Donald H. Harrison in San Diego: San Diego connections fail to rescue Shadow Soldier from fear of intimacy
Rabbi Baruch Lederman in San Diego: When all seems impossible, then persevere
Rabbi Leonard Rosenthal in San Diego: Wicked examines question of 'otherness'



< BACK TO TOP