Suffering for its public relations value

By Ira Sharkansky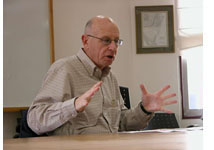 JERUSALEM—You have probably seen pictures of families in Gaza sitting in the dark, and heard of five or more patients who have died in hospital due to the lack of electricity, as well as many thousands who are hungry.
It is a lovely campaign, that has already brought demands for Israel to stop the embargo of supplies to Gaza. The calls come from within Israel as well as from Europe and Arab governments, the United

Ira Sharkansky
Nations, and humanitarian organizations.
The problem is that the image of suffering is in large part bluff, created by Palestinians who are exploiting an opportunity to obtain sympathy and support. Electricity continues to flow to Gaza from Israeli and Egyptian sources. Overall power is less than normally available, insofar as Palestinian officials are not using fuel still available to supplement imports of power with their own generating station. According to Israeli sources, there is enough electricity to allow the functioning of hospitals. The people who have died when life support has been shut off should be recorded as involuntary suicides for the sake of Palestine. They were killed by Palestinians in pursuit of public support.
This is not the first time that Palestinians have orchestrated the drama of death.
Remember the pictures, shown time and again on television, of the young girl who threw herself on the sand upon discovering members of her family killed by an explosion. The claim was it came from an Israeli artillery shell. The Palestine National Authority lowered flags to half mast, and proclaimed several days of national mourning. However, IDF's inquiry found a gap of 8 minutes between the time of the last cannon fire and the explosion. It does not take that long for an artillery shell to fly a few hundred meters. There was no crater in the sand of the type an artillery shell would create. Israel admitted some of the injured to its hospitals, and found that the shrapnel taken from their bodies was not the kind of metal used in Israeli shells. The best guess was that the explosion came from Palestinian munitions.
On another occasion, a group of fighters paraded through the streets of Gaza with a truck filled with rockets. The missiles exploded and killed 19 and injured 120. The public relations machinery went into action and blamed Israel. Political opponents of those involved said that the missiles did not blow up due to an Israeli attack, but because of clumsy handling by those who paraded with them. That did not stop a rain of other missiles sent toward Israel as retaliation.
In response to current events, an Israel expert in communications has complained that Israel's public relations is failing once again. It is not producing a unified and convincing campaign to counter Palestinian accusations.
He may be correct. On the other hand, he should know that Israelis are not going to be united about anything. It is part of our strength to demonstrate that we do not operate like the minions of a dictatorial regime. We differ among ourselves. Some of us think that Israel is a cruel conqueror. Others reject that view, but waffle about the need to cut off so much of the supplies to Gaza. Yet others call for massive bombardment in retaliation for continued attacks on Sderot, and admire whatever is done to make Palestinians suffer.
The lack of harmony among Israelis may gain us more support than it loses because we do not all sing the same tune. If the enlightened people of the world support Israel because it is a lively democracy under frequent attack, they can probably put up with a few days of ugly pictures produced by Palestinians and their sympathizers.
A cut off of electricity and a shortage of food make dramatic pictures. The Palestinians are suffering. Civilized people do not enjoy pictures of hungry people sitting in the dark, or hearing about hospitals without electricity.
It may be time to remind ourselves once again that war is hell. The purpose of the embargo is to try a different tactic that may stop the bombardment of Israeli civilians. A cut off of supplies, even one that is worsened by Palestinian efforts to engineer world opinion, is less awesome than an artillery barrage, or an invasion by thousands of troops with hundreds of tanks.
Consumers who enjoy a good meal need not visit the factories where meat is prepared. Israelis and others who want to stop attacks on Sderot and other communities close to Gaza need not join the chorus of those who cannot tolerate portrayals of Palestinian suffering.
JERUSALEM DIARIES


The many cultures of winter in Israel

By Judy Lash Balint


JERUSALEM—The Palestine Authority propaganda machine has the world believing that wicked little Israel has cut off fuel to Gaza and that the poor peace-loving Gazans are shivering through the current cold snap by candlelight.

Yesterday an Israeli military official rejected claims that Gazans were suffering from a power shortage.

"Even today, Israel is behind 70% of the power supply to Gaza, and therefore any claim to the effect that there are electricity problems in Gaza is unfounded," he stated. "These are media spins by interested parties. We did not cut back on electricity and don't intend to do so at this point.
Judy Lash Balint
"The Palestinians are in fact the ones who shut down power for several hours a day in a bid to create a crisis. At the moment, their fuel supply has not yet run out. If there is shortage of fuel oil at the power plants, they should ask themselves what happened to the supply they received."

Meanwhile, back in the real world, you probably didn't read anywhere that several Israelis died of hypothermia last week -one of them in Holon-that's not too far from the beaches of Tel Aviv.

With the ongoing and unusual cold snap of a Jerusalem winter, distinct cultural differences emerge among residents of the Holy City. Those from the former Soviet Union stroll about oblivious to the cold, wrapped in the bulky coats, fur lined hats and heavy boots they brought with them from the old country. In contrast, the slight, frail figures of recently arrived Ethiopians stand shivering at the bus stops, vainly trying to escape the cold wind by wrapping their white shawls tighter around their shoulders.

Israel's Defense Forces don't seem to take the winter very seriously. On a recent rare cold and rainy Sunday morning at the North Tel Aviv bus station, I waited for the bus back to Yerushalayim under a dripping shelter, together with platoons of soldiers returning from their Shabbat respite. Only two or three of the youngsters were wearing regulation army jackets--the others were standing around in their regular shirtsleeves as the rain transformed their uniforms from khaki to dark green with each passing minute.

Americans here dress appropriately enough for the weather, but complain about the heating in their apartments. Long discussions ensue on the English-speaking immigrants Internet newslist about how to keep warm. The basic problem is that since the wintry season is relatively short, and the summer heat so intense, buildings here are constructed with summer comfort in mind. Stone floors are the norm. Minimal insulation and windows meant for opening wide, create drafty conditions in most apartments.

Almost every building has a Vaad Bayit--a house committee, whose job it is to determine at what hours of the day the heat will be turned on. Each apartment owner or renter pays a monthly fee to the Vaad for heat and usually for general upkeep of the communal stairwell and garden. In my building of 6 units, the Vaad Bayit has sky-rocketed to 750 shekel per month in the winter months, thanks to the hike in oil prices. At my place, the powers that be have determined that we don't need heat during the day until 5pm. Then the radiators are on full blast until about 10 p.m, so electric space heaters are de rigueur for those who like to get out of bed in the morning without donning multiple layers of clothing.

Hot water conditions vary from apartment to apartment. I'm lucky--my hot water is linked to the boiler which heats the radiators. So (a) you're guaranteed plenty of hot water at night and first thing in the morning since the water, unlike the radiators, stays warm all night; and (b) there's no extra bill for electricity to heat the water. In the summer we switch to the solar water heater--another freebie that provides constant hot water.

Some of my fellow immigrants are not so fortunate-- they either have to pay the electricity bill for their hot water if the tank isn't linked to the heating system, or they don't have any central heating and make do with plug-in electric radiators, an expensive and unwieldy proposition.

But unlike winter weather in the States, Jerusalem winter days don't seem gray and endless. There's the sweet sight and smell of citrus trees laden with bright yellow and orange fruit to chase away the blues. And while we might have a day or two of cold winds and heavy rain, the next few days will be bright and sunny. In the park over Shabbat, kids were playing without coats under blue skies, and many of the sidewalk cafes leave their tables stacked up outside ready to pull out as soon as the sun emerges.

This year we're waiting with less and less patience for the clouds to form and the rain to fall. Israel is facing severe drought conditions as the Kinneret, our main reservoir, falls below the red danger line with each passing dry day. Bring on the real winter!

Balint is a free-lance writer based in Jerusalem. Her stories may be read on her website, In Tense Times.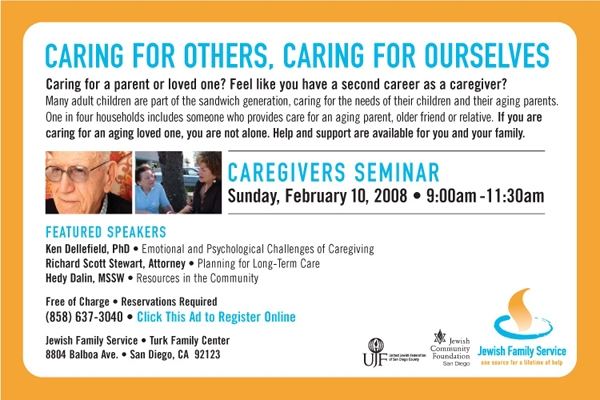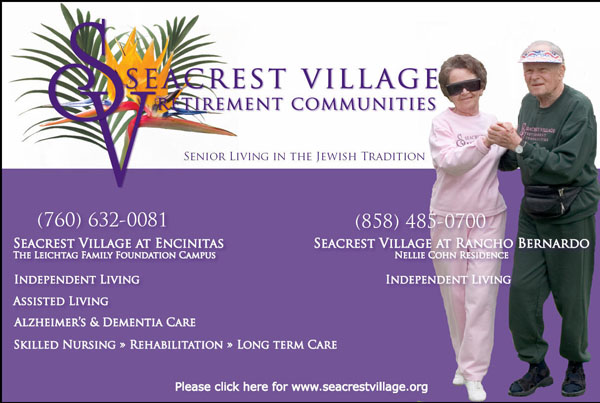 South Africa cuts neighbors' power but somehow, there is no international outcry

By Peter Garas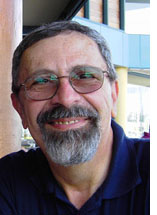 CANBERRA, Australia—The news from South Africa today as provided by the ABC in Australia is as follows:

South Africa's state-owned electricity company has stopped supplying power to neighbouring countries, triggering a major energy crisis. The country's power supplier Eskom can no longer keep up with demand from the growing economy and is cutting electricity to businesses and households for hours each day. The drastic action has caused chaos around the country and there are fears that it will have a major impact on the economy. Neighbouring countries are now being affected. Eskom has pulled the plug on the power it feeds into Zimbabwe and Mozambique, where people already make do with limited electricity. The South African Government is being held responsible for the crisis for failing to invest in power generation.

Of course one could ask silly questions like why private enterprise has not
Peter Garas
invested in generating electricity for these regions, especially if there is money to be made, but obviously this is not happening.

Has there been an outcry from their neighbours about the insensitivity of South Africa and the extent to which it is endangering the lives and health of the people in Zimbabwe and Mozambique?

Not yet!

However if they are smart then the government institutions in those countries could take a lesson from Hamas in Gaza. Then we will soon see news items around the world which suggest something about the South African Government and its people being hostile to the well being of their neighbours and no doubt being in cahoots with "imperialist" or "colonialist" powers (probably unnamed) who are trying to deny citizens of those countries the right to exist.

Of course Zimbabwe and Mozambique (unlike the terrorist group Hamas) do not deny South Africa the right to exist and do not fire homemade rockets at their population centres trying to destroy and instill terror.

However just like what's happening in Gaza, no one will ask silly questions like, "Why have the governments of Zimbabwe and Mozambique done nothing to provide electricity for their people independently of the power that is generated by their neighbour in South Africa?" Instead it is likely that just like the world community has done with Israel they will blame the South African government.

Will the international community create an outcry against the South African regime and people alleging attempted genocide because they do not supply power to their neighbours?

Somehow I doubt it!

Don't you just love modern politics?

Women's roles in modern Judaism, Islam and Catholicism topic of Brandeis confab

By Cynthia Citron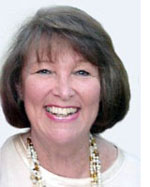 LOS ANGELES--Brandeis University, a Jewish-sponsored nonsectarian liberal arts and research institution, is located in Waltham, Massachusetts. But, like The New York Times, its impact is not confined to a single city. Since its founding in 1948, the University has acquired a network of avid supporters that spans the country. Chief among these is the Brandeis University National Women's Committee which, via its 42,000 members in 83 chapters, has provided more than $100 million in financial support for the Brandeis libraries and for the University's research programs.
Which explains why nearly 200 women (and a smattering of men) were gathered recently in the massive, light-drenched ballroom of the Skirball
Cynthia Citron
Cultural Center in Los Angeles. In addition to enjoying an elegant luncheon, the crowd was there to hear three exceptional women discuss "Judaism, Islam & Catholicism: Women in Their New Roles."
The first speaker was Dr. Laurie Wright Garry, a theology professor at Mount Saint Mary's College, who discussed the question of the ordination of women within the Catholic church. Her verdict: not very likely any time soon. Despite the fact that some 1200 women, at a conference in 1974, had drafted a resolution calling for such a change in the church, "the bishops wouldn't pass it," Garry lamented. "The hierarchy based their decision on the arguments that Jesus was male, that he chose only male apostles, and finally, that it was traditional that only males be ordained."
Two years later, when the Pope also said no to the resolution, his verdict was deemed infallible and all further dialogue on the matter was forbidden.
"I'm not called to ordination," Garry said. "My vocation is as a teacher." But she affirmed her commitment to "working for the people who are marginalized." And that includes women in the Catholic church, she concluded.
Rabbi Laura Geller of Temple Emanuel in Beverly Hills elaborated on Garry's theme, noting that the first female rabbi was ordained only as recently as 1972. "Although," she noted, "a woman named Regina Jonas was privately ordained in Berlin in the 1930s and was later killed at Auschwitz."

Still a matter of contention, however, were such questions as "Can women count in a minyan (a gathering of ten men needed to begin a formal prayer service)?" and "To whom are women praying?" "Do men experience the same God that women do?" And, most importantly, "Can women be rabbis?"
Calling Jewish feminism "women's gift to Judaism," Geller recalled that there were "no women teachers, no women students, and no women's bathrooms" when she began her studies at Hebrew Union College. "And all the religious texts silenced women's voices." Only the third woman to be ordained as a rabbi (in the Reform movement), she exults that there are now more than 400 throughout the American Jewish community, and the practice is even being discussed among the Orthodox.
"After 36 years of females in the rabbinate," she notes, "women are part of the story. They have broken down the barriers, reinvented the traditions, and transformed the synagogue."
The final speaker, Muslim scholar Dr. Zayn Kassam, titled her presentation "The Veil: Piety or Punishment?" Noting that some 133 women were killed in Iraq last year for such offenses as not dressing appropriately or for wearing makeup, she declared that the Qur'an is not intrinsically a "woman-unfriendly" document. It declares that "a woman is equal to a man before God," she said, "and equally accountable."
While there are restrictions on female inheritance, she noted, the Muslim holy book characterizes women as individuals, legally, rather than as chattels. But as some men, known as "hypocrites" were wont to "pester" women whenever they could, the prophets of the new religion began the custom of secreting their wives behind a curtain. From this evolved the "portable" curtain: the hijab, or headscarf and veil.
Such a practice of covering the head was already customary among the Persian and Jewish upper classes, and it quickly became a symbol of piety, Kassam noted. In fact, in compiling the Islamic religious laws of Sharia, the 7th century writers added much "negative stuff from the Bible," she said.
Further, because their colonial conquerors viewed the veil as a symbol of backwardness, the veil came to represent Islamic resistance: a badge of dignity and of the validity of their traditions as opposed to Western intrusion.
It was only later that Islamic law was expanded to include laws governing politics and policies, Kassam said, and even later than that when the Wahabi form of Islam, which came from Saudi Arabia, mandated the curtailment of individual rights.
"Is God a misogynist?" she asked rhetorically. Without providing an answer, she offered a plaintive plea. "Stop scapegoating the Qur'an," she urged. The practices that we deplore today are not mandated in the Qur'an, she implied.
With that, the event came to a close and the proceeds of the luncheon were assigned to the L.A. Chapter's campaign for an Endowed Research Fellowship in Neuroscience and Biomedical Science at Brandeis.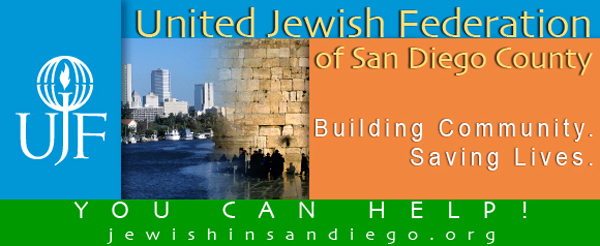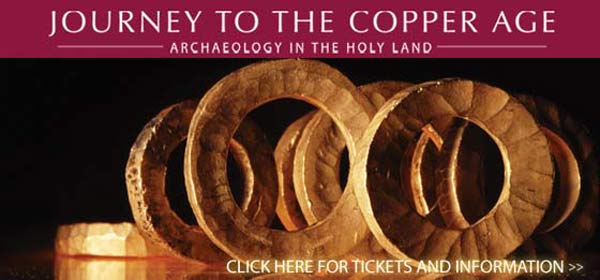 THE JEWISH CITIZEN

Some spiritual L-DOPA for an aged kibbutz
SAN DIEGO—Eighteen years ago, the film Awakenings alerted audiences to the idea that comatose patients, through the administration of a drug called L-DOPA, could be freed, at least temporarily, from their deep sleep and brought back to cognitive life.

In 2006, a movie was made in Israel with a similar theme: The Galilee Eskimos. Senior citizens wasting away on a bankrupt kibbutz near the Lebanese border suddenly discover that they have been abandoned by the

Donald H. Harrison

younger generation, who cleared out before the kibbutz and its property could be seized by creditors.

As if these senior citizens were given a shot of L-DOPA, they are galvanized into action to defend the kibbutz that they had built with their own hands some 60 years previously. Their water cut off, they find the rusted valve of a piping system that tapped into an underground spring. An ancient generator restores the kibbutz's electricity. And, under the kitchen equipment, below a trap door, the senior citizens find a stash of weapons dating back to Israel's War of Independence with which to defend their kibbutz from any intrusion.



The 99-minute movie will be screened twice at the 18th Annual San Diego Jewish Film Festival, with both showings at 7:30 p.m. On Thursday, Feb. 14, it will be shown at AMC LaJolla; on Saturday, Feb. 16, it will be presented at UltraStar Poway.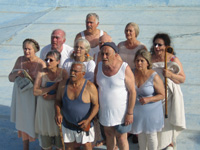 In telling the story of the seniors' resistance to the takeover of their kibbutz, the film also explores kibbutz history, from its idealistic roots in world socialist movements, to the effect raising kids in children's houses, rather than with parents, had on family ties; to the kibbutzim's democratic decision-making process, to its attitudes toward sexuality and religion.

Moreover, this film by Jonathan Paz is funny, at times hilarious, as the old kibbutzniks find ways to compensate for their frailties and to enter once again into the pioneer spirit.

Perhaps typical of the kibbutz ideal, there are no "stars" of this production more deserving than others to have their names on the marquis. The old-style kibbutzim were similar to repertory companies in which the actors play an ever-changing assortment of roles, depending on the needs of the production.

Whimsical, poignant and funny, this movie will leave you in a good mood and knowing a little more about an historic Israeli lifestyle.
Harrison is editor and publisher of San Diego Jewish World





SAN DIEGO JEWISH WORLD THE WEEK IN REVIEW


Congressman Bob Filner in Washington, D.C.: Former Freedom Rider remembers MLK
Gail Feinstein Forman in San Diego: Book chronicles Jewish mother stereotype
Sandi Masori in La Jolla, California: What do you know? I am a Jew after all.
Sheila Orysiek in San Diego: Tu B'Shevat: Celebrating the perfection of a tree


Sunday, January 20, 2008 (Vol. 2, No. 17)
Gerry Greber in La Jolla, California: A harrowing tale of death, survival at sea
Rabbi Baruch Lederman in San Diego: The mousetrap and the farm animals
Rabbi Leonard Rosenthal in San Diego: The modern meaning for Tu B'Shevat
Ira Sharkansky in Jerusalem: Fatah to end ceasefire. Are they kidding?

Friday-Saturday, January 18-19, 2008 (Vol 2, No. 16)

Carol Davis in San Diego: Globe scores 'KO' with In This Corner
Donald H. Harrison in San Diego: Half Russian story explores love and dance
Sheila Orysiek in San Diego: Autobiography of a blue checkered shirt


Thursday, January 17, 2008 (Vol. 2, No. 15)

Norman Greene in San Diego: 2 mothers experience tragedy, resilience
Donald H. Harrison in San Diego: Speakers at citizenship ceremony glamorize U.S. history; gloss over mistakes of the past Reader reaction
Fred Reiss in Winchester, California: The clash of science and fundamentalism

Wednesday, January 16, 2008 (Vol. 2, No. 14)

Sheila Clapkin in Tarzana, California: Pilgrimage to Uman: Searching for absolution at Rabbi Nachman's grave
Donald H. Harrison in San Diego: Making Trouble will make you laugh



< BACK TO TOP