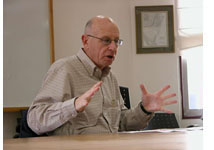 JERUSALEM—Most of the rockets and mortars fired toward Israeli civilians fail to make it out of Gaza, or land in empty fields. Over the course of seven years, they have killed 11 Israelis. During the same time, many more Palestinians have died from them, either because they have exploded on the way to launching or landed on them instead of on Israelis.
This week, a missile injured two brothers who were on their way to a cash machine so they could buy their father a birthday present. The younger brother, age 8, absorbed a great deal of shrapnel. Physicians have already amputated one of his legs, and they are fighting to save the other. They are also fighting to save his life. He remains unconscious several days after the injury.
The missile that injured him was one of more than 20 fired toward Israeli settlements on the day of his injury. Numerous others had come in the previous days, seemingly in response to the killing of several Palestinians by the IDF.
For the residents of Sderot and other settlements near Gaza, as well as for numerous other Israelis, the boy's injuries were more than enough. The occasional death is only one measure of the damage done to the towns near Gaza. Perhaps 20 percent of the residents have moved away; factories have closed, or are losing money as employees have left, or spend considerable time going to and from shelters in response to warning sirens; children and adults suffer from emotional exhaustion to the point of psychological injury.
Hundreds of people from the area have come to the center of the country in order to demonstrate their frustration and demand greater action in their defense. One day they blocked a main road in Jerusalem; the next day they were doing the same in Tel Aviv. Early reports were that drivers indicated their support for the inconvenience, rather than expressing anger as they have done for other movements that have sought to press demands by blocking traffic.
Politicians are calling for a military onslaught into Gaza, or the razing of Gazan neighborhoods. Meanwhile, the British and American governments, and humanitarian organizations here and abroad, have protested against Israel's first cut of one percent in what is said to be a gradual cutting back of the electricity transmitted to Gaza. In the eyes of these sharp readers of international law, it is not proper to harm Gaza civilians, even while Gazans aim their missiles at Israeli civilians.
The government is absorbing considerable pressure from those who want more effective action, most prominently a major invasion that will impose order on Gaza. Military professionals oppose an invasion, due partly to the cost in soldiers' lives, and partly to the limited contribution it is likely to make to ending the missile attacks absolutely. They prefer targeted killings of key operatives, and small unit actions that spend short periods in Gaza to damage installations, seize wanted figures, kill or injure those who oppose them, and then withdraw before they become fixed targets for counter attack.
The defense minister argues that an escalation of current activity, but not a full blown invasion, is the best way to deal with the missile attacks. The missiles will not stop soon, he admits, but they should stop eventually.
Demonstrators continue to disrupt traffic and make their points with friendly hosts of talk radio and nightly television news. So far, the media are close to 100 percent with the protesters. There is a wide national feeling that the southerners have suffered more than enough. It is time for the government and the IDF to do something more effective.
It will be a while until we know how all these pressures will affect the muddlers. The prime minister is in Germany discussing important things with the chancellor and president of that country. The defense minister is scheduled to make a short visit to Turkey in order to discuss mutual problems of security. Other ministers and defense officials continue to ponder options.
It is one of those times to check the media frequently. And even more frequently once the defense minister and prime minister are sitting around the same table.
Hillary Clinton will be our next president
DELRAY BEACH, Florida—Charisma notwithstanding, Hillary Rodham Clinton will continue to edge out Barak Hussein Obama as she did Super Tuesday. She will be the Democratic candidate for president and she will defeat John McCain. She will be our first woman president.

Obama would make a great Secretary of State.
Obama's charisma, his slogan "Change we can believe in." attracted young and old, particularly first voters. Likewise the Kennedys, a number of congressmen and governors, John Edwards voters, and some leading Jewish donors and politicians.
Mrs. Clinton does not talk about change in the abstract. She lays out what she would do for the kids of the working poor, for middle class business men, for wounded veterans, who are not receiving the excellent care that our health services can provide, and for scientists who need to work freely with stem cells and to attack global warming. Borrowing a slogan from Mario Cuomo, she said, "You campaign in poetry, but you govern in prose."
Above all she promised that almost every one of the 47 million uninsured would be covered. Obama's plan would cover only about half of them. An analysis by an MIT scientist shows that an Obama-type plan would cover 23 million of the uninsured at a cost of $102 billion a year or $4,400 for every newly-insured. A plan with mandates that every person must be insured, such as Hillary's, would cost only a little more, $124 billion and would cover 45 million newly-insured or $2700 per person.
Hillary never fails to mention the seven years of George Bush who listened only to his wealthy pals. His era of darkness and war will end in eleven months when Hillary returns to the White House.
The daughter of a Republican who told her that the poor are shiftless, who have no ambition to better themselves. Hillary has spent a lifetime proving him wrong.
Ten years ago, on a trip to Israel with her husband, President Bill Clinton, she asked the White House to arrange a visit to Neve Shalom/Wahat al-Salam, the village outside Jerusalem where Jews and Palestinians, all citizens of Israel, live and work together out of respect for each other's culture and traditions.
Arriving with Sarah Netanyahu, wife of the Prime Minister, on December 13, 1998, she said that as a teenager she met blacks for the first time and discovered how much they had in common.
She repeated the promise that her husband had made the previous evening at a state dinner -- that the American people will stand with Israel in its struggle for peace and security. But she added:
"Peace actually begins in our homes, in communities like this one, and in our hearts."
And she added: "It has to be passed on to our children. Children who work together, go to school together and visit in each other's homes." And then she told a story she had just heard of a child of the Oasis of Peace who noticed a large photo in a newspaper of a Jewish and Arab child holding hands. She asked her father what was newsworthy about this photo. She sees similar scenes at home every day.
"I hope we will all move toward a time when it is not newsworthy," Mrs. Clinton said.
But the next day she made news by hugging Suha Arafat, the young bride of Yasser Arafat, a photo which was played and replayed around the world. The President and Mrs. Clinton had traveled to Ramallah, the Palestinian capital, just a few miles north of Jerusalem.
In the ten years since the Clintons visited Israel and Palestine, peace has retreated rather than advanced. Hamas has captured Gaza and suicide bombers are rampant once more. But the Oasis of Peace that Hillary visited has thrived. The population of an equal number of Jews and Arabs has grown by over 50 percent.
More important the number of bilingual, bicultural Jewish/Arab schools has quintupled from one to five. From the single school that I built in the Oasis of Peace there are now four more run by Hand-in-Hand in Jerusalem, Galilee, Wadi Ara and Beersheba.
Back to Barak Hussein Obama. His middle name honors his grandfather, a Moslem in Kenya. The Likudnik bigots did not get very far with the rumor that he was a secret Moslem. But he and his wife, Michelle, once attended an Arab fund-raiser at which the featured speaker was the late Professor Edward Said, a Palestinian patriot who was an icon of Columbia University's Department of English. The Obamas had their photo taken with Prof. Said which the bigots are circulating with a false and misleading caption.
Congressman Robert Wexler, who heads Obama's Florida campaign, does not believe that the political bigots have hurt Obama, Last Tuesday's vote proves him right.
Let me close with an inspiring paragraph from Hillary Clinton's ten-year-old speech at the Oasis of Peace in the Judean Hills:
"I would like to imagine a time when, as we heard the children singing the song called 'A Time of Peace' that it will be a reality here and around the world. In Arabic and Hebrew they sang 'between the lightning a rainbow will appear not just in the sky, but ion our hearts and minds.' And, God willing, we will create peace and security and justice and freedom."
She should have eight years as Commander in Chief to bring peace and security wherever it is needed on the five continents.
By Congressman Bob Filner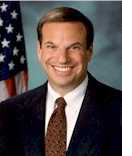 WASHINGTON, D.C.—I was extremely saddened yesterday to learn of the recent passing of Congressman Tom Lantos. Throughout his life and his many years of public service, Congressman Lantos served as a conscientious voice and a powerful supporter of human rights and civil liberties.

Elected to office in 1980, Congressman Lantos would become one of the country's leading champions of human rights and responsible international policy. His commitment to the issues was forged when, as a young man, he lost nearly his entire family during the Shoah or holocaust.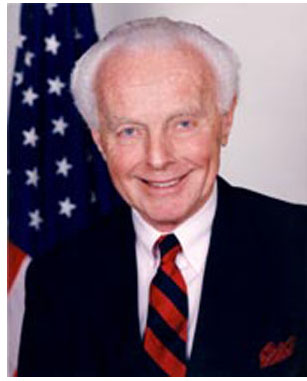 Tom was only 16 when Nazi Germany occupied Hungary. With the German troops came orders to exterminate the entire Jewish population. Tom was sent to Szob, a small village and forced labor camp north of Budapest. After one failed attempt, Tom escaped from the camp and returned to Budapest. Disguised in a military cadet's uniform, he carried bread and medicine to families in dire need. He knew that he was in constant danger of being exposed as a Jew, but he believed that he "probably would not survive, so he might as well be of some use." That is the type of man that Tom was – In the face of incredible danger, he became a hero, while maintaining this complete modesty throughout his life!

In 1945, Tom was finally liberated by a Soviet soldier. He searched in vain for his mother and other members of his family. The only survivor of the Shoah ever elected to Congress, Tom Lantos brought with him important perspective and unceasing respect for human rights. Tom worked to ensure that the victims of the Holocaust would never be forgotten and that the darkest chapter in human history would not be repeated.

I had the distinct pleasure to serve with Congressman Tom Lantos for over 15 years, and I always admired his extensive knowledge and respect for life. Here in California, Congressman Lantos championed working families and was a strong advocate of protecting the environment for future generations. In Washington, DC, he fought for reform of our energy policy, higher standards of public education, and Congressional oversight over Federal government programs.

In January of 2007, Congressional Democrats elected him Chairman of the House Committee on Foreign Affairs. He used his chairmanship to empower the powerless. Having lived through the Holocaust, Chairman Lantos translated the experience into a lifetime commitment to human rights, responsible international policy, the fight against racism and anti-Semitism, Holocaust education, and to the state of Israel. Tom Lantos was the founding co-chairman of the 24-year-old Congressional Human Rights Caucus, which his wife, Annette, directed as a volunteer since its inception.

After being diagnosed with cancer in late December 2007, Lantos announced on January 2 that he would not seek reelection. He said at the time, "It is only in the United States that a penniless survivor of the Holocaust and a fighter in the anti-Nazi underground could have received an education, raised a family, and had the privilege of serving the last three decades of his life as a Member of Congress. I will never be able to express fully my profoundly felt gratitude to this great country."

Chairman Tom Lantos was a great man and a heroic leader, and I would like to express my sincerest condolences to his wife Annette, their two daughters, their seventeen grandchildren, and their two great-grandchildren. His passing is a devastating loss for his family, for Congress, and for every American, whom he served so well. I hope that his exceptional example will serve as a reminder of the rights and freedoms that we must continue to fight for and can never take for granted!

Congressman Filner, a San Diego Democrat and member of the Jewish community, chairs the House Committee on Veteran Affairs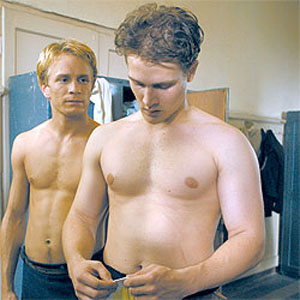 LOVERS AND BROTHERS— Jean (Jerémie Renier) is pictured riding bikes with his gay lover
Philippe (Bruno Todeschini) and in locker room with his brother Jacques (Nicolas Gob) in A
Love To Hide, which will be screened tonight at the 18th Annual San Diego Jewish Film Festival.

THE JEWISH CITIZEN

A Love to Hide refers to two relationships

By Donald H. Harrison


SAN DIEGO—A viewer may start off believing that the movie title, A Love to Hide, refers to the Jewish girl who assumes a new identity with a French family during World War II. While that's true, the phrase also refers to love between homosexual men, who, if they could not be "re-educated," were on Hitler's short list for obliteration, right behind the Jewish people.

So when Jean (Jerémie Renier) finds Sara (Louise Monot) crying at his door, after Nazi occupiers have murdered her whole family, in agreeing to help hide her, he takes a double risk when he brings her to the home of his gay lover Philippe (Bruno Todeschini). For either harboring a Jew or for being a homosexual, he could be arrested, deported or executed.

Nevertheless, he does just that—and once Philippe obtains false identity papers for Sara, who is renamed as Yvonne, the movie settles into an interesting love triangle in which Sara tries to persuade Jean that if he doesn't want her monogamously, at least let her share him with Philippe.

But none of the threesome reckoned on the jealousy of Jean's younger brother, Jacques (Nicolas Gob), whose black market activities and imprisonment have condemned him in the eyes of his father Armand (Michel Jonasz). One day, without consulting with his wife Marcelle (Charlotte de Turckheim) Armand announces that he will turn the family laundry business over to Jean. That prompts Jacques to plot to lower Jean's status in the eyes of his family, while at the same time trying to win Sara (whose identity he knows) for himself. The game he plays is a deadly one.



The juxtaposition of the stories of a Jew in hiding with those of two gay men enabled screen writers Pasal Fontanille and Samantaha Mazeras to frame the Holocaust experiences of the latter within the all too familiar story of the genocidal campaign against the Jews. Director Christain Faure deserves credit for understatement in his depiction of the events. Although there was brutality, it was over quickly—unlike scenes in some Holocaust related movies which seem designed to assure that viewers not only to understand the horror and pain of the victims, but to share them.

A Love to Hide, running 102 minutes with French dialogue and English subtitles, will be presented as part of the 18th Annual San Diego Jewish Film Festival at 7:30 p.m. this evening at the AMC La Jolla. San Diego State University Prof. Lawrence Baron, an expert on films about the Holocaust, will offer a commentary

Harrison is editor and publisher of San Diego Jewish World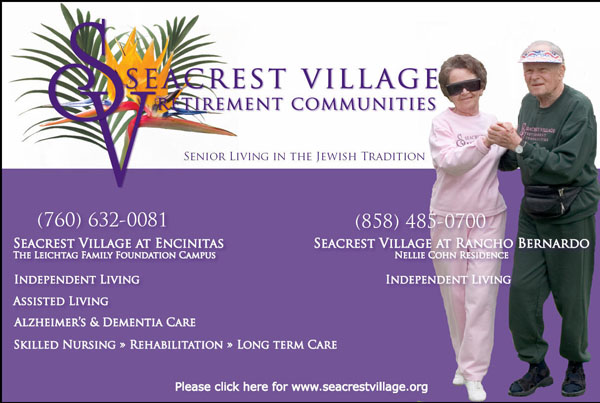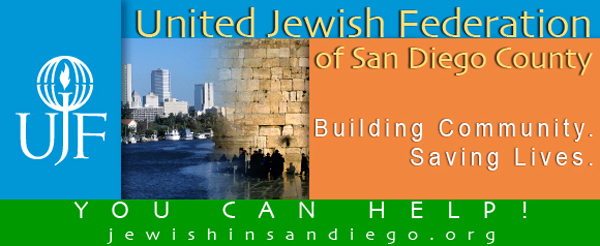 .





SAN DIEGO JEWISH WORLD THE WEEK IN REVIEW


Monday, February 11, 2008 (Vol. 2, No. 36)

Peter Garas in Canberra, Australia: Human Rights Watch targets Israel's power cutoff to Gaza, but ignores actions by others
Donald H. Harrison in San Diego: An imaginative Israel trip for preschoolers
Sheila Orysiek in San Diego: Civil Rights Act of 1964 - Forgotten Facts
Plus: Our Australia bureau chief, Garry Fabian tells, story of his childhood in Theresienstadt, immigration to Australia


Sunday, February 10, 2008 (Vol. 2, No. 35)

Shoshana Bryen in Washington, D.C. : Gaza crisis threatens Mubarek's rule
Donald H. Harrison in San Diego: Paying attention to Paying for Justice
Rabbi Baruch Lederman in San Diego: A Shmitah miracle in a banana orchard
Sheila Orysiek in San Diego: A letter to Margot—19 years wasn't enough
Rabbi Leonard Rosenthal in San Diego: The more you study, the more to learn
Lynne Thrope in Encinitas, California: The buzz about Firefly Grill & Wine Bar

Friday-Saturday, Feb. 8-9, 2008 (Vol. 2, No. 34)

Peter Garas in Canberra, Australia: Finding mom's effects led to columnist's study of genealogy and the Holocaust
Donald H. Harrison in San Diego: San Diegans bid farewell to Rose Schiff: matriarch to performers and educators
Donald H. Harrison in San Diego: When triplet sisters become mothers


Thursday, February 7, 2008 (Vol. 2, No. 33)

Donald H. Harrison in San Diego: First graders receive siddurim in special presentation at Hebrew Day School
Natasha Josefowitz in La Jolla, California: Reading, writing, counting and speaking —are we as competent as we should be?
Dorothea Shefer-Vanson in Mevasseret Zion, Israel: Israeli school ceremony celebrates pupils demonstrating their reading of Bible
Ira Sharkansky in Jerusalem: Why Israel prefers to just muddle through


Wednesday, February 6, 2008 (Vol. 2, No. 32)

Carol Davis in San Diego: Works by Young Playwrights impressive
Donald H. Harrison in San Diego: Field Notes: A 17-Mile Drive kind of novel
Alan Rusonik in San Diego: Why genealogy is important for children
Plus: Super Tuesday results, State by State



< BACK TO TOP

Copyright 2008 - San Diego Jewish World, San Diego, California. All rights reserved.