Friendship between Muslims and the West would be beneficial for humanity, globe


By Peter Garas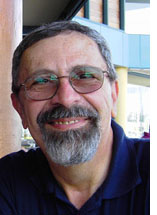 CANBERRA, Australia—Apparently there is a book which is due for publication next month (not that far away really) entitled Who Speaks For Islam? What A Billion Muslims Really Think.

It's amazing what responses I have had when "discussing" the book - well really just the title and what little we know about it from the advertising on the BBC

Apparently, some 50,000 people who are of the Muslim faith in some 35 countries were surveyed by the Gallop organisation, on the instructions of its chairman Mr Jim Clifton way back in 2001, after President Bush asked "Why do they hate us?"

On the basis of the data obtained, an extrapolation has been made which claims to be able to, in effect, speak for Islam or at least adequately represent the points of view of some 1 billion of the faithful.

If you think this is a stretch you may be right - after all if you do your sums and see what 50,000 people mean statistically from a population of 1 billion and then ask how many were polled in each of the 35 countries and then make some sense of the relationships between the numbers polled and the total population in each of the countries then you will have sufficient data to begin to evaluate whether the poll and the book are useful or not.

Until then - all we have is the propaganda, by those who want to sell the book or more appropriately want us to buy it.

At least we can explore some of the more interesting 'leaks' that have been revealed about the contents of this book, so that we can determine whether it's worth spending money to find out more.

Apparently, Muslims have these overlapping views:

Those polled also said the most important thing the West could do to improve relations with Muslim societies was to change its negative views towards Muslims and respect Islam




The vast majority want Western democracy and freedoms, but do not want them to be imposed



Many of the 7% classing themselves as "radical" - in fact admire the West for its democracy and freedoms. However, they do not want such things imposed on them.




Most wanted the West to focus on changing its negative view of Muslims and Islam


Most Muslims want guarantees of freedom of speech
As is usual with such leaks, any reader who is familiar with statistical analysis techniques would want to see the questions and actually ask how and where they were administered and how the choice of those surveyed was arrived at and loads of other questions about methodology and the population surveyed.

I guess that at present all we have are the leaks and the views or should I say opinions of certain people mentioned in the article who appear to have been given access to the poll and its results.

The rest of us I am afraid will have to buy the book to be able to read all about the survey and then hopefully have sufficient information to enable us to reach some conclusions about the validity of both the survey and the way it was administered and also the analysis of the results and the conclusions that have been derived from it.

One thing that should be heeded by all was the assertion that the most important thing the West could do was to change its negative views towards Muslims and respect Islam."

I really have no problem with this conclusion, indeed I support it 100%, with one teensy weensy proviso and that is that those who want us (ie non Muslims) to change, need to understand that positive attitudes and mutual respect are what is required on their part as well and not a one way street.

I hope we can look forward to all the relevant leaders standing up and pledging mutual respect and positive attitudes and agreeing that while there are different religious beliefs with different requirements about and for behaviour, there is also to be tolerance of others.

When we can have that form of mutual understanding and respect, then we can finally have a world community capable of working collectively to combat the colossal dangers from environmental changes wrought by our wastefulness. As time passes and there are more and more human beings on the planet there needs to be some careful management of our finite resources.

To my mind that should be the goal of all. Yet, too many human beings do not realise that we are all living in a closed and finite environment. Unless we start to respect and manage it, we and our descendants wll have to pay the price.

Garas is a freelance writer and commentator in Australia's capital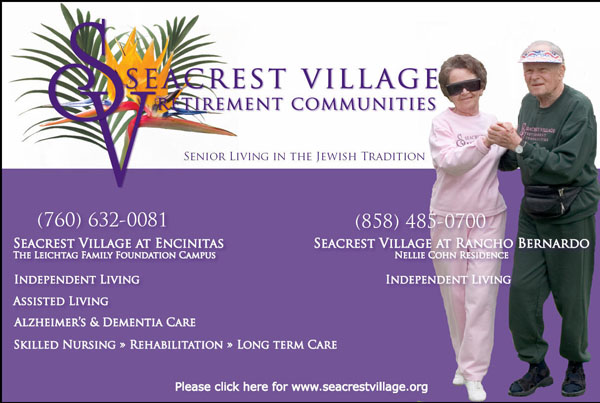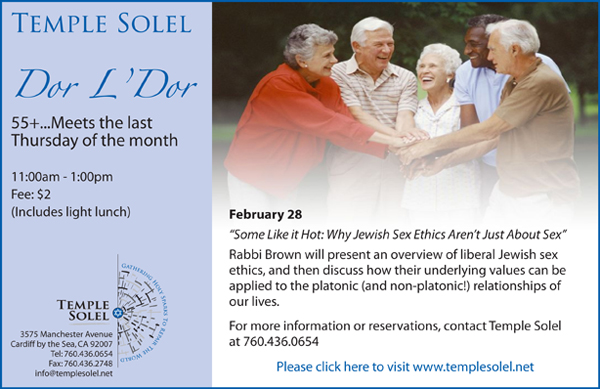 Be a part of our San Diego Jewish World!

Between 2,000 and 3,000 visitors read our online news service every day. With your help, we would like to give them even more to read.

We are looking for more volunteer writers and photographers, and more commissioned advertisting sales personnel.

If you'd like to join our team, please express your interest in an email to Donald H. Harrison, our editor and publisher, at sdheritage@cox.net. It doesn't matter where you live, so long as you have a Jewish story to tell. And, as anyone who reads our masthead knows, there's a Jewish story everywhere!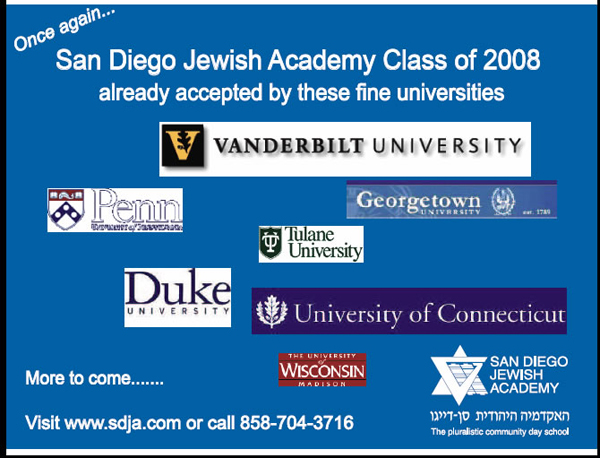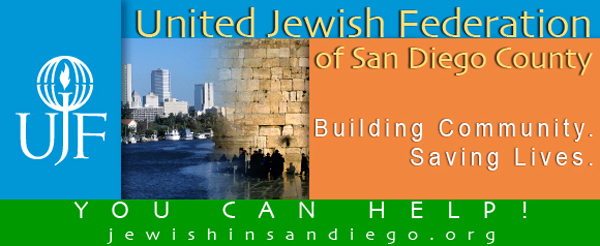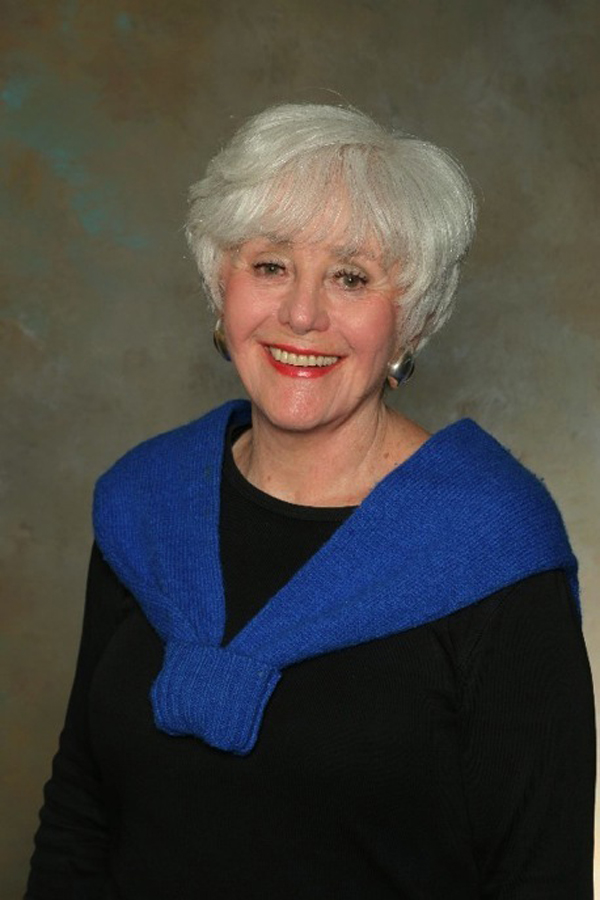 Joyce Axelrod, founder of the San Diego Jewish Film Festival


PERSONALITY IN THE NEWS

Why San Diego Jewish filmgoers re-Joyce

By Yvonne Greenberg

SAN DIEGO—"Early on in the (San Diego Jewish) film festival, perhaps the third or fourth year, Lynette Allen, director of the JCC's Cultural Arts Program, and I wanted to provide a venue for upcoming filmmakers," longtime San Diegan Joyce Axelrod recalled during a recent interview.

"At that time, we sent out notices to major film schools asking to connect us with young filmmakers who had films with some Jewish content but that the filmmaker need not be Jewish," continued Axelrod, the energetic founder of the annual San Diego Jewish Film Festival, which recently completed its highly successful 18th year.

"Our massive mailings and (later) phone calls turned up no valid submissions," recalled the namesake of the festival's annual Joyce Forum for emerging filmmakers, a festival feature that has just completed its sixth year.

"Then, luck came our way when we teamed up with the USC Hillel's Student Film Fest, even attending their film festival on campus in February," she continued. "For several years we worked closely with Hillel and several professors of film at USC. From that association, we were able to bring in to the festival wonderful student films and their filmmakers. That was a very good collaboration. It ended when their rabbi made aliyah and their festival took on a different face."

Axelrod's account continued.
"Several years ago, after meeting with Rabbi (Lisa) Goldstein and Jackie Tolley, we helped them launch the "Not Quite Kosher Film Festival," which happens on the SDSU campus—although, not all their showings featured up-and-coming filmmakers. In 2003, the year that I passed my film chairmanship to Judy Friedel, my husband Joe Fisch, as a surprise birthday gift to me, made a donation to SDJFF for a special program to be created. Jacqueline Siegel, the producer at that time, suggested that we create a segment of the festival for up-and-coming filmmakers. That's when the Joyce Forum was created.
"Each year the forum takes on a different face. The first years we showed only student films. The best films were coming from Israel. We brought in young filmmakers to represent their films from as far away as Argentina, Israel, and Mexico City. It became increasingly difficult to find small films done by film students so we branched out to films by emerging filmmakers. This past year, we showcased three ilms by filmmakers who were all successful in other professions, but who made their first independent film.
"Each year the Joyce Forum evolves into something slightly different–but the underlying theme is to help up-and-coming filmmakers. Judging by the attendance at this year's Joyce Forum Day, this aspect of the festival is something that San Diego film-goers now really value and support."

Axelrod has become a talented filmmaker in her own right. She says she isn't interested in making money from her films, but in making human-interest films for non-profit organizations.

Said she: "I have been making small films for myself for about eight years. One year, a one- minute film that I made with Don and Marcia Wolochow and starring Marcia's mother, Irene, was accepted into the SDJFF. People to this day still remember the film, which launched 80-year-old Irene into her career as an actress in television commercials. On three occasions I have teamed with local artist Viviana Lombrozo to make a film, one being for Congregation Beth Am. One year Viviana and I received a grant from the California Arts Council to do a documentary involving the Hispanic community. I am currently making a documentary about a belly-dancing troupe called Fat Chance Belly Dancers of Julian.
Axelrod has won several video competitions She also was awarded second place at the
Del Mar Fair for a documentary on a woman dying of anorexia.

Greenberg is a freelance writer based in San Diego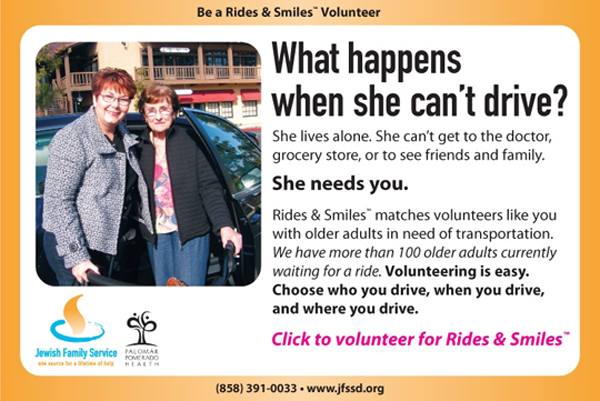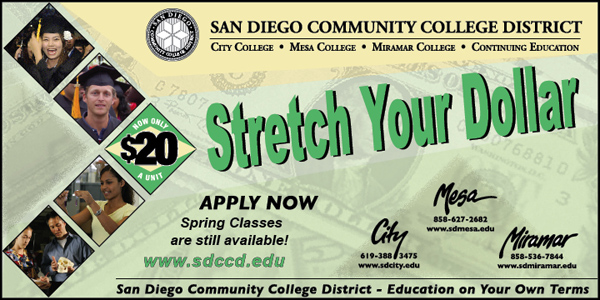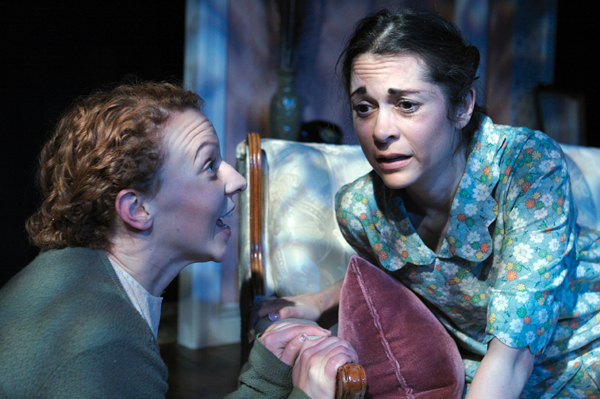 FRIENDS—Maya Baldwin, left, as Hanna comforts Jessica John as Luisa in A Shayna Maidel


ARTS IN REVIEW

A Shayna Maidel: a post-Holocaust story

By Carol Davis


SOLANA BEACH, California—Show me Jewish parents who have not addressed their child as either a shayna maidel or shayna punim and I'll show you people who never grew up with Eastern European ancestors. It came as easily as eating mandel bread in our family to refer to any young child as a shayna. It means beautiful, good-looking, attractive, pretty, inner beauty; you name it. It is a term of endearment for all to know and use. It has crept into the modern day vernacular as well. It's one of those sayings that, even though you know the meaning in English, in Yiddish it takes on a different tone.
When the character Mordechai Weiss, (Ralph Elias) in Barbara Lebow's emotionally charged family reunion play, A Shayna Maidel, takes a picture of his late wife (as a young girl) out of his vest pocket, looks at it, shows it to both his daughters and one comments contemplatively, 'a pretty girl', there is a hush. Then realizing, says, "It's Mama, isn't it?" Mordechai responds, "At age sixteen only, a shayna maidel" and puts the photo back into his pocket. You could hear a pin drop after that exchange at the opening night performance of the North Coast Repertory Theatre's production of the same name.
Mordechai Weiss is not a sentimental man. In fact, he is completely shut down, distant and wracked with guilt since he and his younger daughter Rose (Christy Hall) escaped Nazi Poland just in time to make it to America. His wife (D. Candis Paul) and their older daughter, Luisa (Jessica John) had to stay behind because Luisa came down with scarlet fever the night before they were about to leave and could not travel. The decision was made for them to escape, oh so long ago and even over protestations nothing could stop them from their journey. As an Orthodox Jew who is somewhat overbearing, he now finds his life a bit more complicated since his long estranged daughter Luisa will be coming 'home' to America to live.
His already Americanized daughter Rose, who has been with him since childhood, has fallen into step with him even though she has moved out of their Brooklyn home that he shares with a relative, to her own flat. There is no question here of who's in charge. While he has risen in his job and stature at work in America, he has not lost his 'old world ways' of the always-right, always proud patriarch.
Shortly after he and little Rose fled Poland, Mama and Luisa were taken to the camps. Luisa is a survivor who married in 1940 but who had became separated from her husband through circumstances beyond her control. She feels her life won't be complete until she finds her missing Duvid (Christopher M. Williams). Sadly, Mama perished in the camps, as did Luisa's best friend Hanna (Maya Baldwin) and, we learn, the infant daughter of Luisa and Duvid. Now the family is reunited when we meet up with them in Rose's New York City apartment (Marty Burnett) where the action takes place.
It's been 14 years since the family was together as a unit and 14 years since father and daughter came to America. But it has been a lifetime of change and worlds apart for the sisters who really never knew each other as children and are now meeting for the first time as adults. Mordechai has finally heard through the Jewish Agency that Luisa is on her way to New York and will be arriving, by boat the following Tuesday. Of course, she will be staying with her sister, Rose.
Lebow frames her play by first presenting a prelude (a change in lighting to signify changes in times and places is something the playwright directs in her notes) showing the birth of Mordechai, set in 1876 in a small Polish shtetl. In the background, with only a single candle illumining the scene, a newborn baby is heard crying out and off to the side a rabbi is davening. Noises of unrest can be heard in the distance. Fast-forward to 1946, seventy years later, and Rose's apartment.
What follows is a bittersweet story of a family separated by war, who become reunited in the aftermath of the Holocaust; of two sisters, related by blood but whose experiences are as different as night and day, and about the relationships between fathers and daughters and memories and dreams, realities and fantasies. Finally, it is a story of hope and love and healing, humor, pathos and family.
Artistic director David Ellenstein, who directed this same show at the Hahn Theatre in the Gaslamp Quarter some 17 years ago, is at the helm again. He and his wonderful ensemble have taken great care to pay attention to details making this production sensitive, alive and believable. Elias is the best I've seen him over the years.
He is picture perfect as the aging Mordechai, from his mannerisms to his accent to his body language to his dress. In character all the time, I couldn't help feeling almost like gasping for air when he and Luisa took out their little notebooks with 'lists' of family members that made up the Weiss Family Tree, to take inventory. With each name he spoke, she countered with 'murdered', or died or concentration camp while he carefully made notes next to their names. It was like a Schindler's List in reverse and one of the most telling moments about his character revealing both his vulnerability and resistance to change. Elias was all that and more as his character was felt whether he was on stage or off.
Jessica John, who is making her North Coast debut as Luisa, has been a familiar face at New Village Arts and Cygnet Theatres as both an actor and costume designer and is as versatile as one can get in this industry. She is just drop dead on target and compelling as the lifeless Luisa who saw things no human should have been eyewitness to. In comparison to her frail looking body, drained of life eyes and strained tongue to speak the language of her new family, she is a pillar of stubbornness holding her own against her overzealous father and anxious sister. She stands like a frightened bird, slight of build in her oversized, tattered house dress, refusing any handout from her sister, who is too vivacious, too happy, too talkative and too lonesome, dressed in the latest 40's fashions, (Jeanne Reith is right on) listening to Benny Goodman on the radio (Chris Luessmann) to fill the void, yet not really connected to anything meaningful. (Christie Hall is most effective)
It is a contrast in opposites that only magnifies itself as the sisters learn more about one another. But learn they do in ways that bring them closer together as a family by breaking down the barriers that kept both Mordechai and Rose in denial of their loss and of their relationship. We also get a glimpse into her past as Luisa remembers little bits and pieces of her childhood and friendships. We catch up with Mama, Hanna and Duvid, who all add to the overall picture of what Luisa's life was like before and after the camps. Each in his or her own right, there is a story to be told.
Lebow's play was long overdue on the San Diego scene. It is one that keeps on giving the gift of healing not just from tales of the Holocaust but in dealing with any kind of loss. Ellenstein's reasons for mounting the show are twofold: He made a promise to the now deceased John Gouth, marketing director and press liaison for the theatre for many years who died at an all too early age, and he feels he has a deeper understanding and appreciation of what the playwright had in mind. I saw the play 17 years ago and still remember bits and pieces of it, but this production is etched in my mind.
Don't miss this one. It plays through March 23. Following the March 1st matinee Dr. Edith Eger, honored guest and Holocaust survivor, will speak.
See you at the theatre.

SAN DIEGO JEWISH WORLD THE WEEK IN REVIEW

Wednesday, February 27, 2008 (Vol. 2, No. 50)

Shoshana Bryen in Washington, D.C.: 'Human chain' dissolves in rain
Peter Garas in Canberra, Australia: Daily news discourages potential olim
Ira Sharkansky in Jerusalem: Gazans' protest on Israel border fizzles

Tuesday, February 26, 2008 (Vol. 2, No. 49)

Judy Lash Balint in Jerusalem: Aliya fails to keep up with out-migration
J. Zel Lurie in Delray Beach, Florida: Hadassah celebrates Israel's 60th birthday with new stem cell research and therapy
Dorothea Shefer-Vanson in Mevasseret Zion, Israel: Turning a rubbish dump into parkland


Monday, February 25, 2008 (Vol. 2, No. 48)

Peter Garas in Canberra, Australia: An Aussie's take on U.S. election
Donald H. Harrison in San Diego: A puzzling toast on a 40th anniversary
Sheila Orysiek in San Diego: Reaching and keeping nationhood
Plus, an invitation from the editor to join San Diego Jewish World

Sunday, February 24, 2008 (Vol. 2, No. 47)

Shoshana Bryen in Washington, D.C.: Satellite shot proves Reagan's wisdom
Rabbi Baruch Lederman in San Diego: A scream in the dark, a knock on the door
Sheila Orysiek in San Diego: Cousin Barry—Another shimmering soul
Rabbi Leonard Rosenthal in San Diego: Why Moses was angered by Golden Calf
Gary Rotto in San Diego: Free at last, free at last ... to write a column
Ira Sharkansky in Jerusalem: Shas minister blames quakes on gays

Friday-Saturday, February 22-23, 2008 (Vol. 2, No. 46)
Carol Davis in San Diego: S.D. Opera scores with Maria Stuarda
Donald H. Harrison in San Diego: We can make those souls shimmer longer
Dov Burt Levy in Salem, Massachusetts: In Israel, the egg roll wars heat up
Fred Reiss in Winchester, California: A Jewish path to self improvement


Link to previous editions

< BACK TO TOP

Copyright 2008 - San Diego Jewish World, San Diego, California. All rights reserved.