Shootings should end the 'Peace Process'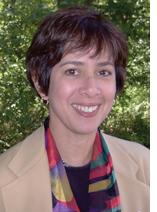 WASHINGTON, D.C.—The Associated Press reported on Fridaythat the attack on a seminary in Jerusalem in which eight students were killed will not prompt Israel to break off the peace process with the Palestinians. An unnamed official was quoted as saying that radicals are as much the enemies of moderate Palestinians as they are of Israelis.

Fully agreeing that Hamas, Fatah's al Aksa Martyrs Brigade, Palestinian Islamic Jihad, et al. pose a threat to Palestinians as well as to Israelis, it would make much more sense to stop all presumed "peace talks" until the radicals have been defeated and defanged. Talking to Abu Mazen while Hamas and offshoots of his own Fatah (the shooting didn't have the hallmarks of Hamas or Hezbollah) are conducting open warfare against the State of Israel is akin to talking to the White Rose while Hitler is running the ovens. It may intellectually be more pleasant, but it ignores where the power and the dangers really lie.

The Palestinians certainly have suffered and are suffering from the failings of their own rotten terrorist leadership. But if you believe there are masses of Palestinians who long for liberation from Hamas; who believe Israel is a legitimate and permanent part of the Middle East; and who want nothing more than to share in the political freedom and economic advancement that association with the region's only full-fledged democracy and liberal society could bring, we respectfully disagree.

It is perfectly possible for Palestinians to want to be left alone to work and raise their children, and at the same time wish for their government to kill Jews. That, in fact, is the message of the Palestinian legislative elections that brought Hamas to power in the first place. Fatah had proven so thoroughly corrupt that, absent Arafat's mythic presence, people simply couldn't vote for it. On the other hand, both Fatah and Hamas believe the creation of Israel was a mistake by the international community. Both believe it needs to disappear - through negotiated salami tactics or by armed revolution, it doesn't matter. The Palestinians voted on domestic policy, not the "peace process."

There were Palestinians out there engaged in celebratory gunfire and passing out sweets; they are out there every day that Israelis die. Yeshiva students, children, fathers, soldiers, it doesn't matter who they were in life - dead Jews are an occasion for Palestinians to hand out treats to children. There are Palestinian mothers who talk about giving their children to martyrdom as an act of religious faith. There are Palestinian fathers who turn on the TV and let their children watch the Hamas bunny eating Jews.

These are not moderate people. These are people sucked into a vortex of ever increasing anarchy, death-worship for themselves and others, poverty, misery and radicalism. "Negotiating" with their "representatives" won't help them or Israel. If the Palestinian territories have become a disaster for their own people and the source of naked aggression against Israel, the better course of action would be to cancel the "peace process" until the "war process" has been addressed - whether by Israel alone or by the international community

Bryen is special projects director for the Jewish Institute for National Security Affairs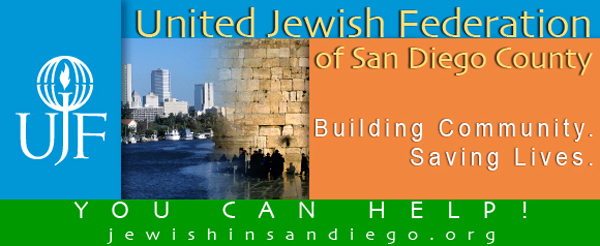 JERUSALEM DIARIES

Mercaz Harav central to Israeli life

By Judy Lash Balint


JERUSALEM—The victims of the Mercaz Harav Yeshiva terror attack:

. Segev Pniel Avihail, 15, of Neve Daniel
. Neria Cohen, 15, of Jerusalem
. Yonatan Yitzhak Eldar, 16, of Shilo
. Yonadav Haim Hirshfeld, 19, of Kohav Hashahar
. Yohai Lifshitz, 18, of Jerusalem
. Doron Tronoh Maharata, 26, of Ashdod
. Avraham David Moses, 16, of Efrat
. Ro'i Rot, 18, of Elkana

The other night I received an e mail from a former colleague who now works for CNN in Atlanta. He asked if I could provide their news desk with a description of the Mercaz Harav Yeshiva so that they could give their story "a bit more color."

As I spoke to the news assistant over the phone to try to describe the yeshiva, I realized that there was absolutely no way for her to possibly grasp the blow the terrorist had tried to impart on one of the central institutions of contemporary Israeli life.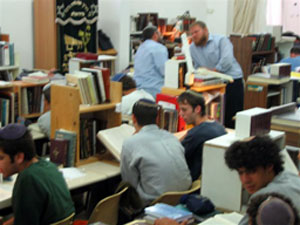 How to describe the fact that the ideas and actions emanating from Mercaz Harav have fashioned the Israel of today? From promoting the thought of Rav Kook to the philosophy of settling Judaea and Samaria to providing a base for Avital Sharansky and her worldwide campaign for freedom for Natan Sharansky and hundreds of thousands of other former Soviet Jews, to training Israel's best educators and sending the best students to serve in the top IDF combat units---all this, and more, may be attributed to Mercaz Harav.

And in a few hours, on a perfect Jerusalem spring morning, eight Mercaz Harav teenagers and young students were to be buried in cemeteries all over the land.

There's not a doubt in my mind that the people and activities of Mercaz Harav will only be strengthened by the tragedy that has befallen this venerable institution.

In the words of Rav Kook: "A little light dispels much darkness..."

Balint is a freelance writer and author based in Jerusalem.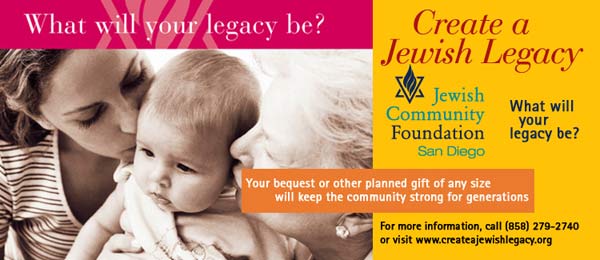 Barack Obama, political nudniks and me

By Dov Burt Levy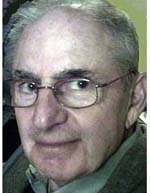 SALEM, Massachusetts—Nudnik: a pestering, nagging or irritating person. Political nudnik: nudnik obsessed with political passion. Absolutely sure they are right. Like all true believers, they ooze infallibility.

Nudniks who know me as a columnist send me lots of email. If we meet in person, they rush or sidle up to me with similar messages: Do you know that the Black Muslims elected Obama in Chicago? That his middle name is Hussein and he went to grammar school in an Indonesian madrassa? Do you know his father was Muslim? Do you know his African-centered church won't let white people attend? That the minister approves of and has honored Farrakhan? Do you know that Zbigniew Brzezinski is on his team?

There's more but I call a halt. I have no time to discuss with someone who really doesn't want to discuss but wants only to inform and convince, then leave with nothing more on his brain than he brought to the encounter.

Yes, I am hard on them. Now, I'm not saying that everybody who questions Obama's knowledge, fitness, experience or possible antipathy towards Israel or the Jewish community is a nudnik. The nudniks know who they are; they know they are on a mission. Let me tell you how all of this relates to me personally and how my discussions with the nudniks often go.

Yes, Obama's middle name is Hussein. I tell the nudnik, so what? You want him to change his name to Moshe or Solomon? What's in a name, after all?

I sympathize with Barack. My name, Dov, is also unusual. Here's a real conversation I had in Scotland.

The clerk asked, "What's your first name?" "Dov", I replied. "Oh, a white bird of peace." "No, it means a bear, B-e-a-r." "A foreign name?" "Yes, a Hebrew name." "Oh, does that mean you are Jewish?" "Yes, certainly Jewish. "Oh, that's too bad."

Well, I don't think the name Hussein is bad for Barack Obama or Jordan's King. Yes, it has ominous overtones because of Saddam Hussein, but it wasn't Saddam's name that earned him a death sentence.

What about the Trinity United Community Church, pastor Jeremiah Wright, Jr. and Louis Farrakhan? I take Barack at his word in the Ohio debate last week. He deplores and denounces Farrakhan's anti-Semitism. Even Abe Foxman of ADL, said, "[Obama] distanced himself and condemned it and rejected it…What more do we want?…we should move on."

Obama has his pastor story. I have my rabbi story. In 1975, I chaired the rabbi selection committee at the reform temple in Durham, North Carolina. The best applicant was chosen. His name was Eric Yoffie, his first pulpit. Yes, Rabbi Yoffie is today the president of the Union for Reform Judaism.

Lots of Jews don't like Rabbi Yoffie's positions on Israel, on American social issues or his brand of Judaism. Were I to run for office in America, my relationship with Rabbi Yoffie is now an indictable offense under the nudnik's newly minted law of pastorization, which I define as blaming the alleged sins of the pastor upon the congregant.

Zbigniew Brzezinski, President Carter's National Security Advisor, can be legitimately criticized for having a name no one can spell. But to make an advisor's service to a campaign a reason to vote against a candidate is foolish. There are dozens of so-called advisors and position-paper writers working on a presidential campaign. What the candidate says, has written and does is what matters.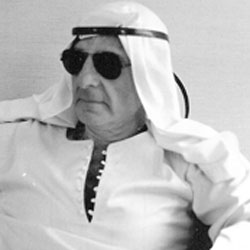 Besides, I wouldn't give Brzezinski an anti-Israel label. If you do that, among other things you must decide which Israel? The 25 percent or fewer who want to withdraw from the West Bank today; the 25 percent or fewer who want to keep every inch forever; or the others who wish they knew the right answer for both peace and security.

Now to the blasphemy of Obama wearing Somali Muslim tribal clothes in a 2006 photo. If you want to hold that outfit against him, than you will have to fault this columnist for the picture of me wearing an Arab jalabiya (man's gown) in Cairo, 1985.

Is my position clear? I am not a good propaganda target for anti-Obama political nudniks. I don't believe absurdities, slanders, irrelevancies have a valid place in the discussion. I don't believe that there is fire wherever there is smoke. And I will not approvingly pass the nudniks' ideas and obsessions on to my readers.

Dov Burt Levy is a Jewish Journal Boston-North columnist. Contact:dblevy@columnist.com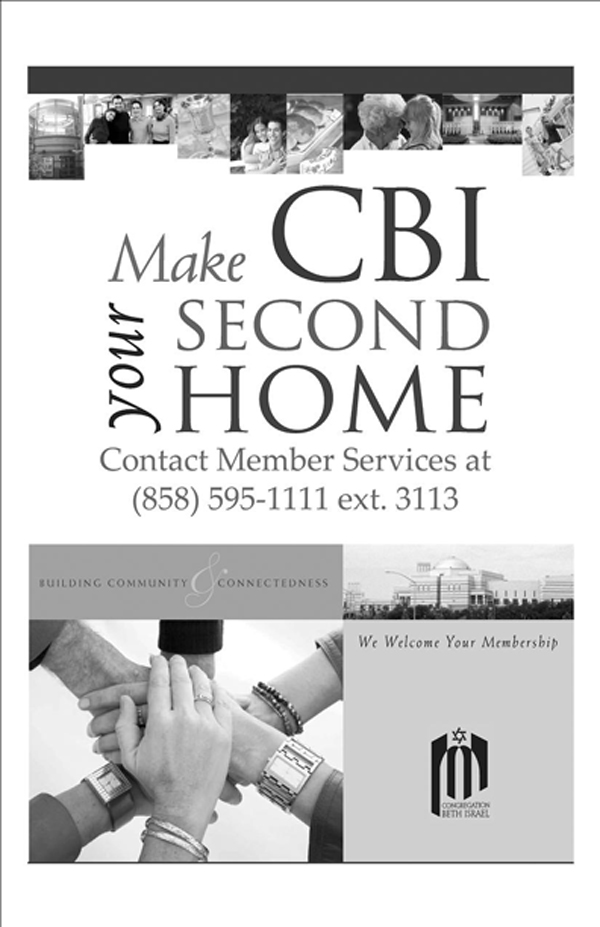 PETE'S PLACE

Hey mate, opportunity in Australia!

By Peter Garas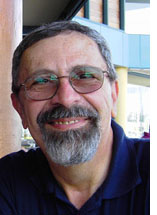 CANBERRA, Australia— When I read about the fact that US employers cut 63,000 positions from their payrolls in February 2008 according to Labor Department figures, I was put in mind of the reality that here, in Australia, we currently have a shortage of skilled labour.

Maybe it's what we Jews call saychel or maybe some common sense - you know that thing that should be called "good sense," because it sure does not seem to be "common. I was left wondering whether there could there be a possible "marriage made in heaven" here?

America, can your talented unemployed, find work here in Australia?

We could do with the expertise.

I have to say, we do have petrol that is a little dearer than in the USA, but we also have a country that is neither as populated nor as polluted as the USA. Indeed there is an apocryphal story about the Texan and the Australian who were talking about space on a cattle ranch in Texas and the Texan is reputed to have said:

"Mah property is SO large I could drive all day and all night and still not reach the boundary fence."

To which the Australian replied, laconically "Yeah mate, I once had a car like that too. Now I use a plane to fly over my acreage"

We also have in common English as a language, albeit without the twang. We also have baseball caps although only some of our tennis players wear them backwards and we are able to get most of the cable networks that abound there.

Besides Americans know all about Australia - we are the people who say "G'day" and talk about being genuine as being "Fair Dinkum" but apart from all our funny ways we seem to have a life style that has many things in common!

If I were a skilled American and unemployed I could do worse than to visit an Australian mission in one of the US cities and at least ask about opportunities over here, down under!

Garas is a freelance writer and commentator in Australia's capital city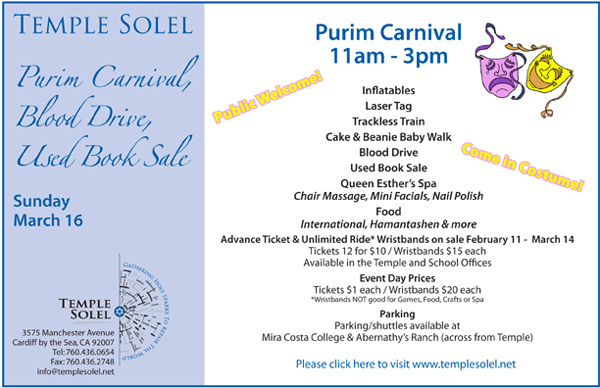 TORAH ON ONE FOOT

The unending need for tzedakah

By Rabbi Leonard Rosenthal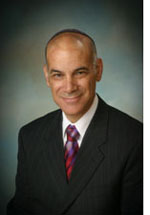 SAN DIEGO -- This week we read the first of four special maftir portions which are read leading up to Purim and Passover. The maftir is called Shekalim. It describes the half-shekel tribute every Israelite was to pay to the Temple in order to purchase animals for public sacrifices. After the Temple was destroyed the half-shekel continued to be collected for charitable causes. The portion is read prior to or on the first day of Adar because this is when the half-shekel was due.

A half-shekel is an unusual denomination. It is fractional and somehow incomplete. Biblical commentators offered several suggestions as to why a half, rather than a whole, shekel was contributed. Here are two of my favorites: Rabbi Simcha Bunem of Przysucha, Poland (1765-1827) wrote that the half-shekel was donated, according to the Torah, "to atone for your sins." (Ex. 30:16). The half-shekel amount indicates that the monetary donation in and of itself is insufficient to atone for sins. It only provides partial atonement. The other "half" of the atonement comes from the person themselves, when they offer their hearts and deeds in service of God and their fellow human beings.

Another reason for the donation of a half-shekel is offered by the Chatam Sofer, Germany (1762-1839). He wrote that the half-shekel donation indicates that when a Jew makes this donation he does not complete the mitzvah of giving tzedaka. In fact, the mitzvah of giving Tzedaka is one which can never be completely fulfilled.

No matter how much money one gives to good causes, more is always needed. One can never say that he or she has given enough tzedaka!

Rabbi Rosenthal is the spiritual leader of Tifereth Israel Synagogue in San Diego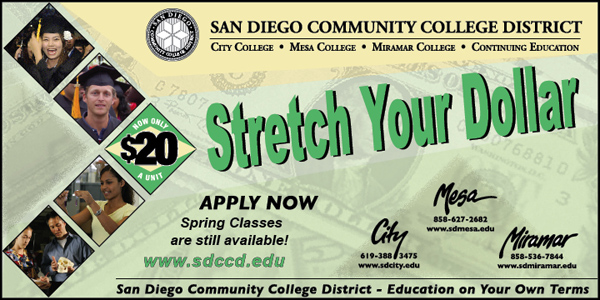 Some thoughts for those at a shiva
By Rabbi Baruch Lederman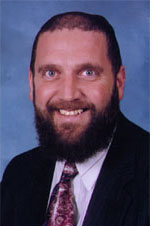 SAN DIEGO—In 1991, our three month old son Shlomo Moshe Lederman returned his soul to his creator. After sitting shiva, I took a notebook and collected my thoughts. I organized this into three parts. The first part is entitled Divrei Chizuk - words of strength, consolation and inspiration offered to us by many outstanding Rabbis. The second part is entitled Chasdei Hashem - how we saw and felt G-d's hand with us helping us through the ordeal. The third part, published below, is entitled Ha'aros - my personal observations and insights, culled from my experience sitting shiva for my son.

1. When you go through the experience of petirah, aninus, and shiva (death and mourning), after just a couple of days (or less) into it, it seems as though a hundred years have passed. I believe this is because you are living and thinking and focusing during every minute of this time as a result of the tremendous impact the event has made on you. You are so impacted, you can't eat or sleep and you remember every moment, so the day seems so long because it is so full. During a normal day, most of the day flies by on autopilot. You are intensely involved only a few hours or even minutes. It can take a hundred lackadaisical years to rack up as many minutes of life and awareness as we had that
week. Perhaps that's the reason for the phenomenon.

2. When you have a simcha (joyous occasion), friends/family help because they help you feel the simcha At my wedding, by the time I arrived at the hall I was too tzetumult (disheveled) to feel simcha because of all the preparations I needed to do that day. It wasn't until I saw everyone else's smiling faces exclaiming mazel tov that I suddenly snapped into the moment and was able to feel the natural simcha.

By a tzaar (painful experience), friends/family help, not because they cheer you up, but because they help you feel the tzaar - and you need that. Other people's tears helped me cry and that made me feel better. Other people's sad faces made me focus even more on the tragedy that occurred and on my own sadness, and that made me feel good. You could say it was therapeutic.

3. This tzaar did not create a distance but rather it created a tremendous feeling of closeness to Hashem. It is mekayaim (a fulfillment of): shivticha umishantecha heima yinachamuni (Your staff and rod comfort me). The staff gives the sheep comfort because now she knows the master is guiding her, now she no longer feels lost. Perhaps we felt more closeness because Hashem and Olam Haba seemed more real to us. Mashiach for the first time, was real. For the first time in my life, while davening shemonah esrei, I cried during the bracha: mechayei meisim (He revives the dead). I said this bracha thousands of times before, but now it had a profound personal meaning to me. Friends told
Debbi, "Now you have one more reason to want Mashiach.

4. I learned what is the right thing to say to someone who is sitting shiva. People are often afraid to visit someone who is sitting shiva because they don't know what to say. "What can I possibly say to help this person who just suffered this devastating loss?"

I am here to tell you that it doesn't matter what you say. As long as you are sad about the death, and express it in any way at all, it will give enormous comfort. We found that when a person came to visit us, we could feel comfort right away just by seeing the expression on their face, or hearing the tone in their voice.

A friend of mine, Yisroel Perkal, was in Milwaukee at the time of the shiva. He called me on the phone and gave me enormous comfort and consolation. I ran to tell my wife about the amazing things that he told me in that conversation and then realized that he didn't say much at all - but the emotion that he had was so powerful that I felt it all the way from New York. It was one of the most uplifting phone calls I ever received, yet I couldn't even tell you what he said; I could only feel it.

I learned from this experience that it doesn't matter what you say and it doesn't matter that you can't possibly understand what the mourner is going through, so don't worry about that. If you are sad, the mourner will feel a little better. It made my wife and I feel good knowing that other people cared about our son, even though most people didn't know our son at all (he was three months old - he didn't get out very much).

Some people said all the right things, yet it didn't have much of an effect on us. Some people said all the wrong things yet it made us feel better. At the end of the day, the only thing that mattered was the emotion each person exuded. I guess this is what they mean when the say devarim hayotzei min halev nichnasim lalev (words from the heart enter the heart).

Rav David Feinstein, shlit"a, visited us during shiva. As he was leaving, he said, "Im yirtzeh Hashem (G-d Willing) you should have more children." Any 'expert' will tell you that you should never say something like this to someone who lost a child. They will tell you that the suggestion that another child will make things better minimizes the loss of the deceased child. Granted, the experts do have a point; nonetheless, when Rav Feinstein said it, you could see the tears in his eyes as he spoke these words. You could feel the tender love
and benevolence that accompanied these words. We knew exactly what he truly meant. The WAY he said these words made them the most wonderful words in the world to us.

5. Lo alecha hamelacha ligmor. Sometimes people are hesitant to pay a shiva call because they feel, "This person just suffered a devastating loss. How can I make this all better?" I learned that it is not your job to make it all better. All you want to do is make the person feel a teeny bit better by being there for him/her. Now when I visit a shiva I always ask questions about the niftar; what kind of person (s)he was, etc. I learned from my experience that it helps the mourner to focus on the deceased, so I talk about the deceased when I pay a shiva call.

6. We found the hardest time was a half year later. In the beginning, you are crying and everyone is crying with you. After a few months, everyone else has pretty much forgotten about the whole thing and moved on with their lives, while you are a still a shell of yourself. It feels incongruous and lonely, as your life has changed forever and everyone around you is just 'business as usual.'

Ironically, many people are thinking about your loss but don't want to bring it up anymore because they are afraid of stirring up unpleasant memories. What they don't realize is that for you, it is not just a memory. I found just the opposite to be the case; I was always very happy when people spoke to me about the baby, and I still am to this day. For the first year, I thought about Shlomo Moshe, a"h, every minute. I no longer think about him constantly, but I do think about him from time to time and I am happy when someone mentions him. I even find that when I am at a funeral, I am crying both for the current niftar (deceased) and my son. That winds up feeling good to me.

7. You will eventually feel normal again. Rabbi Shaya Cohen, who also lost a child, told us that we would eventually feel normal again. I didn't believe him when he said this, but eventually I did start to feel normal again. Now I tell people sitting shiva that they will eventually feel normal again, and I am sure they don't believe me.

Dedicated by Baruch & Adina Cohen in memory of their daughter Hindy, a"h (Chana Hinda bas Baruch Chaim v'Adina) on the occasion of her fourth yahrtzeit.

Rabbi Lederman is spiritual leader of Congregation Kehillas Torah in San Diego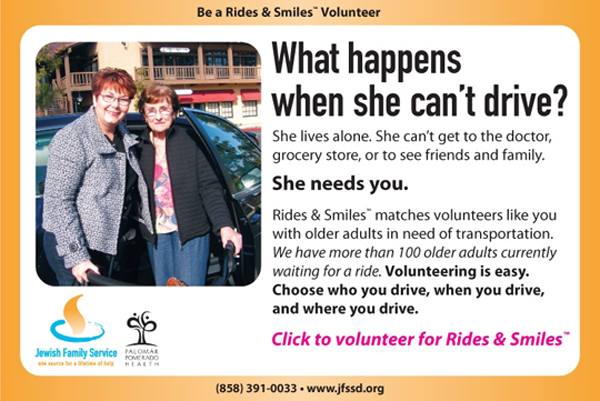 ARTS IN REVIEW


The American Plan: prelude to tragedy

By Carol Davis

SAN DIEGO—American playwright Richard Greenberg's 1990 play, "The American Plan" is making its west coast premiere on the Cassius Carter Center Stage of the Old Globe Theatre in Balboa Park. It is being given a thoughtful airing under the watchful direction of Kim Rubinstein. Parts of it are fanciful and delightful. Parts are brutally hurtful and most of it is predictable. Greenberg's later plays including Take Me Out, Three Days of Rain and The Violet Hour have also been mounted at the Old Globe. Greenberg has penned about twenty plays so far and I'm sure we haven't seen the last of his plays, both old and those to come.
In this earlier play; which he started while living in Woodstock, he says he was inspired when he saw a mother and daughter's argument escalate into a major emotional put down. In this short space of time, he noted that the daughter 'was trying to swallow her mother's words as they came out.' That moment in time stuck with him and from this we are taken into the dark world of Eva Adler (Sandra Shipley) and her not quite twenty something daughter Lili (Kate Arrington). He plunks them down right in the heart of the Borscht Belt in Ellenville, NY in 1960 where Grossingers, The Concord, Kushner's and The Neville were thriving.
But Eva and Lili are not at one of those summer resorts specifically designed for the Eastern European Jew (on The American Plan) who can comfortably escape the anti Semitism of the city and find refuge, with their families, from the heat of New York and New Jersey. The Adlers are German Jews who do not mingle in that society of people she refers to as "comical misfits." "It's bad enough she has to suffer their proximity." They do, however, have their Negro maid, Olivia, (Sharon Hope) more window dressing than anything else, with them and that's OK. "She's ours," says Lili.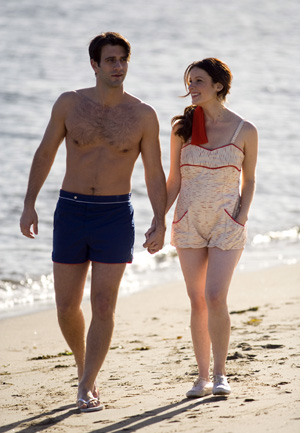 They can hear the splashing of those in the pool, and the laughter from the voices, but they are across the lake in their own private world not to be confused with anything happening on the other side. She loves it there because of the mountains, because 'the borders are visible, tangible and everywhere." On the other hand, she doesn't trust the sea, nor does she approve of the sea. And it is with that haughty, and more 'cultured' mentality, that the elder Adler lashes out at her daughter with degrading, derogatory, devious and designing tactics. It is here that Lili meets Nick (Patrick Zeller) when he accidentally or not, swims on to her property.
Their relationship develops in spurts and surges with and without Eva or Olivia's help. Lilli is charming in a childlike way and after a fashion; Nick is fascinated with her quirkiness and begins to court her in earnest. She is smitten, feels love in the air, a way of escaping from her mother's grips and is willing to overlook anything and everything Eva throws at her in the way of discouraging the relationship from developing.



Patrick Zeller and Kate Arrington in The
American Plan photo by Craig Schwartz.

And when Lili acts out , Eva confides to Nick, " Inside her head is a sort of masked ball; you never know with whom you're dancing. …Lilli is not charmingly eccentric. She is not your garden-variety neurotic. She's been hospitalized... She thinks I killed her father".
Eva is not nice and the more she tries to convince that she is acting on behalf of her daughter, the more we mistrust her. Sandra Shipley's Eva is absolutely contemptible. From her heavy German accent, (Jan Gist is the dialect coach and right on with it) to her perfectly coiffed hair and nails to her flawlessly matching outfits (Emily Pepper) she wreaks with malevolence in the disguise of helping her daughter and possibly being the victim rather than the perpetrator. Maybe that's all she knows. Maybe it's all a façade and she is the one with the three faces of Eve! And maybe, just maybe that's all she knows how to be. Perhaps her life in Germany prepared her for the evil she thinks is lurking everywhere.
Glimpses into her past reveal only that her husband, a brilliant inventor, was denied ownership of his patterns, was bought off and then they were forced to flee Germany together, with the SS on their tails. But we never learn what his fate was even though Lili accuses her mother of doing her father in. Eva does confess that Lili's father indulged her, even though he was a broken man after they arrived in America.
Nick, on the other hand, is bright eyed and bushy tailed. allowing Lili to believe he is her knight in shining armor, someone who will rescue her from the grips of her controlling mother. He is pleasant, attractive, engaging and a little too eager to please. He manages to thwart Eva's interrogations even when she finds his story to be riddled with holes. He is undaunted until another young, good looking 'visitor' happens on to the property (Winston Chin's small grassy lawn with a bridge and water running under it) in Act II. Just when you think there is hope for these two young people, Gil (Michael Kirby) shows us another side of Nick he tried so hard to suppress in his dealings with Lili and Eva. In an intimate embrace with Gil in the moonlight, we discover that they had once been lovers and Gil now wants Nick back.
Kate Arrington's Lili is beautiful in a hands-off fashion. She is the woman child who never finished school (she was a Sara Lawrence dropout), who has been the product of an overbearing mother and who, according to her mothe, goes of the deep end, often. Of course we see that as well. One has to wonder, though who is fooling whom. Kate does go off rambling about her family, yet her desires to be loved, wanted, included are very real. She seems to get a little of that from both Nick and Olivia, but no one knows if she's being spied upon by Olivia as an agent of Eva's or whether Olivia is just being kindly because she truly loves Lili. Nor do we know if Nick is covering up for his past indiscretions that he professes he wants to change.
In the scenes with Gil and Eva and Nick and Gil there is a tension that grows so fast that one can see the end in sight. Here is when some of the most pointed decisions are made, although unspoken. You could almost slice the air with a knife. And when all was said and done, and we fast-forward ten years later (in the epilogue), Nick and Lili meet up again in the city. He tries to explain, but she is well aware of what on that summer night. Standing alone, in a ray of light (Chris Rynne) she the spitting image of her now deceased mother in a room decorated just as her mother would have dictated, you almost want to cry for her.

The American Plan continues through March 30. It's worth a try.
See you at the theatre.
THE JEWISH CITIZEN
Shor, 6, meets His Honor, the Mayor
SAN DIEGO—Grandson Shor met his first American public official yesterday—Mayor Jerry Sanders of San Diego, who is campaigning for reelection. The mayor's campaign telephoned homes in our neighborhood to say that he would be meeting voters and shaking hands at a nearby shopping center. When I mentioned this to Shor, he was very excited to meet "his honor" although he wasn't quite sure what exactly a mayor does.

"Can he make it cost less to send me to school?" he asked grandma Nancy. "No," she said, "Soille San Diego Hebrew Day School is a private religious school, not a public one like Daillard or the other elementary schools some of your friends go to."

Besides, the mayor doesn't have a say over public school fees anyway, that's the job of the school board.

"Well, can he make sure kids get more toys?"

"Uh, no. That's another private matter."

Nevertheless, Shor was quite excited when I pointed to a group in front of the Albertson's Market clustered around the mayor.

"There's Lily," said Shor excitedly, pointing out another Soille first grader Lily Puhovitsky. That reminded me of the old joke titled "everybody knows Sam." One day, even the Pope greeted Sam and they had their picture taken together. The photo ran in newspapers around the world. Asked one reader in puzzlement: "Those two men—who's the fellow with Sam?"

Who was that guy with Lily?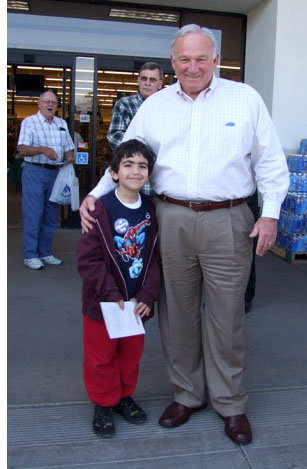 Shor gratefully accepted a brochure and a campaign button from one of the mayor's supporters, then shook His Honor's hand, turned, smiled, and had his photo taken with the leader of our city. Next he got the brochure autographed: "Shor, Best wishes, Jerry Sanders." Chip off the old block that he is, Shor even asked the mayor a question.

"What religion are you?" he wanted to know.

Mayor Sanders smiled. "I'm a Christian," he said. "And my wife (Rana Sampson) is Jewish. So we're half and half."

Shor gave the mayor a big smile in return. I think that may be when the mayor won Shor's vote—if only at age 6 he could vote.

Watching all this, I remembered the time when Shor's mother, Sandi, first met a political figure up close. She was two years old in 1974 when California's Secretary of State, Jerry Brown, was campaigning successfully for governor. He obligingly posed with her, but Sandi was not yet interested in such things. When she cried in protest, Brown handed her back to Nancy.

Kevin Klein, the mayor' campaign manager, told me that Sanders and wife Rana planned to make several stops in each of the eight councilmanic districts in San Diego. Assuming he were to meet 50 voters at each of 24 stops, he would meet be 1,200 adults—not a bad day's work. Besides that, he would widen the world for countless wide-eyed boys and girls like Shor and Lily.

Harrison is editor and publisher of San Diego Jewish World






SAN DIEGO JEWISH WORLD THE WEEK IN REVIEW

Friday-Saturday, March 7-8, 2008 (Vol. 2, No. 58)

Shoshana Bryen in Washington, D.C.: Question to Olmert: Is Bush agenda yours?
Rabbi Yeruchem Eilfort in Carlsbad, California: Pain of Jerusalem murders is white hot
Lloyd Levy in London: Museum tablet corroborates Jeremiah
Sheila Orysiek in San Diego: The Sabbath's Omnipotent Painter
Rabbi Peter Tarlow in College Station, Texas: Huánuco, Peru, is planning for March 14 its first Jewish service in over a century




Sherry Berlin in San Diego: Sarah laughs...and Sammy enjoys Shavuot
Donald H. Harrison in San Diego: Mafia 'wise guy' converts to Judaism
Sheila Orysiek in San Diego: Choreographer seeks to decentralize dance
from New York City, make it more eclectic

Wednesday, March 5, 2008 (Vol. 2, No. 56)

Carol Davis in San Diego: The Clean House plays to a pleased house
Peter Garas in Canberra, Australia: Double standard: journalists shed no tears for Ukrainians denied Russian heating oil
Yvonne Greenberg in San Diego: Lecturer says Sydney Taylor's children's books intrigue audiences of all ages
Donald H. Harrison in San Diego: The Zoo as textbook for religious studies


Tuesday, March 4, 2008 (Vol. 2, Nol. 55)

Sheila Orysiek in San Diego: Kaballah book helps open ears to the Voice
Marissa Palin in San Diego: Beth Israel event focuses on auto emissions
Gary Rotto in San Diego: Surrogates for Clinton and Obama debate for the affection of Ohio Jewish voters
Lynne Thrope in La Jolla, California: Whisknladle: restaurant gets it right



Monday, March 3, 2008 (Vol. 2, No. 54)

Shoshana Bryen in Washington DC: The Angelina Jolie report on Iraq progress
Peter Garas in Canberra, Australia: No protests over gas cutoff to Ukraine?
Sheila Orysiek in San Diego: Mitzvah equation: difficult equals better?
Ira Sharkansky in Jerusalem: Israel's response in Gaza: long in coming



Link to previous editions

< BACK TO TOP

Copyright 2008 - San Diego Jewish World, San Diego, California. All rights reserved.