An intimate Shabbat with 5,000 delegates

By Jay Winheld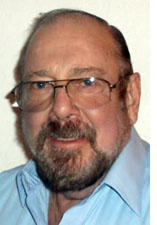 SAN DIEGO—This past Shabbat I was fortunate to be among the multitudes, the 5,000
or so delegates to the Union for Reform Judaism Biennial held at the San Diego Convention Center. That many people congregated in one room, and yet had a feeling of intimacy not unlike being at a Minyon with only ten in attendance.
At the beginning of the Erev Shabbat service, a stentorian voice came over the loudspeakers, saying: "And on the seventh day God commanded the people of Israel to turn off their cell phones and pagers." We then began to sing, led by Cantor John M. Kaplan, of Temple Israel (Memphis, Tennessee), ably assisted by a choir made up of the Board of Directors of the American Conference of Cantors, (which includes Cantor Arlene Bernstein of
Jay Winheld
Congregation Beth Israel of San Diego), and six musicians. It should be noted that the music varied from traditional Nusach to contemporary, including a piece by Michael Isaacson commissioned for this biennial.
After introductory comments by Rabbi Donald Goor of Temple Judea (Tarzana, California) volunteers carried in the Torah Scrolls, assisted by others holding the Chuppah, and the scrolls were placed in the Aron Kodesh. At this point, Rabbi Goor set the tone for the rest of the service by asking us to turn to the people near us and introduce ourselves: he then said that these people sitting near us were our congregation. And, it worked!
The service, using the newly published Mishkan T'fillah, a Reform Siddur, was a "traditional" Erev Shabbat service. What was different was where we were emotionally. We were not in a hall of 5,000, we were praying with our minyon who surrounded us. The exception to this was during the singing of the Mi Chamocha, when several hundred members of NFTY, the National Federation of Temple Youth, began dancing in the aisles, soon to be joined by many of the more senior delegates. It was truly the Joy of Shabbat.
Throughout the service, Rabbi Goor, with his gentle voice, read appropriate poetry, again both traditional and contemporary, reminding us that we were in God's tabernacle. Cantor Kaplan led, read or chanted most of the liturgy, and again helped us to feel as if we were in his chapel, davening Mincha and Ma'ariv.
It is hard to explain how the electricity of so many, not unlike at a rock concert, can be so smoothly combined with the intimacy of an evening with some good friends. Somehow Rabbi Goor and Cantor Kaplan created this emotional atmosphere.
In his presidential sermon on Shabbat Morning, Rabbi Eric Yoffie, president of the Union for Reform Judaism, stated that evaluations of the previous biennial indicated that past delegates considered Shabbat the most meaningful experience at the Biennial. I now know why.
Here is a link to the full sermon by Rabbi Yoffie.
North Korea's Fearless Leader invited the orchestra and the State Department jumped. "It would signal that North Korea is beginning to come out of its shell, which everyone understands is a long-term process," said Christopher Hill, the chief U.S. negotiator in the Six Party Talks. "It does represent a shift in how they view us, and it's the sort of shift that can be helpful as we go forward in nuclear weapons negotiations."
Shoshana Bryen

Hill likened it to "Ping-Pong diplomacy." Let's review. Ping-Pong players had their moment in the sun because of social and political changes that had taken place in China following the Cultural Revolution. No one would mistake China, then or now, for a nice place, but Beijing had already curbed the worst of its own excesses, turned toward the world and was looking for partners. Chinese timing was fine with President Nixon.
Put aside, for a moment, Hill's apparent belief that Mozart or Aaron Copland will encourage KJL to give up the nuclear weapons program he bankrupted, squeezed and starved the country to acquire. Put aside, for a moment, the whole entire nuclear issue. Nothing in North Korea's behavior leads us to believe that it has decided to reform itself. Far from "Ping-Pong diplomacy," this smacks of another attempt by the Administration to buy its legacy at the expense of morality and common sense.
The United States is prepared to ignore the enormous human tragedy that the North Korean gulag is for its people, while offering KJI a PR windfall. The orchestra says it is happy that it will be permitted to play our national anthem and the concert will be broadcast - so it isn't just for the "elites." Egad! Even those North Koreans with radios (we don't think they're prevalent in the slave labor camps) know only what their government wants them to know. Hearing our national anthem in their capital, imagine the commentary: "Look how powerful our Fearless Leader is - he didn't give up one iota of control over North Korean policy (or nuclear capability), but the Americans are here anyhow and he graciously accepts their homage." Translation: Americans are friends of KJL, not you, so don't get any ideas about human rights or anything.
If music can be abused, it is an abuse of "The Star Spangled Banner" to serve the dictator over the people. One wag said, "Perhaps they could play Leonard Bernstein's 'Kaddish' (the Jewish prayer for the dead) instead."
Which raises the question about the members of the orchestra participating. How should they feel being be feted and fed in Pyongyang while people starve in the parts of the country the violinists won't see? How can pianists, timpanists, cellists and French horn players stay in hotels, sleep between sheets, wash with soap, sit on furniture, ride on elevators and buy souvenirs without knowing which of those items may have been made by slave labor?
We recommend that before they go, the brass section read aloud Shin Dong-Hyok's article, "Life in North Korea's Gulag: I was forced to witness the execution of my mother and brother." (Wall Street Journal, 11-30-07) At least they would travel with a perspective they won't get while they're there.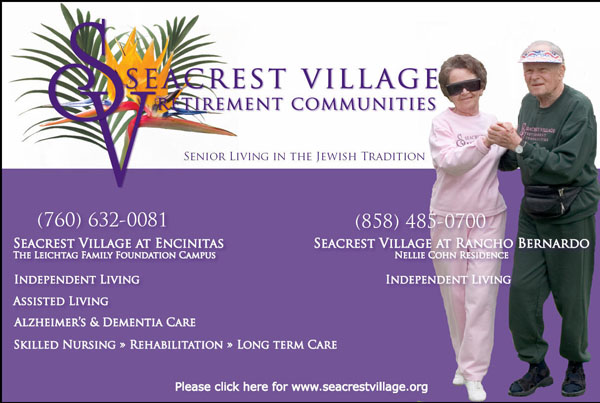 Not only warriors sacrifice in the war

Editor's Note: The following story is one in a series of stories that will be reprinted from the new SDJA Student Quarterly.

By Gaby Maio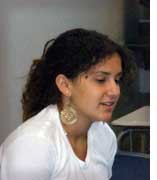 SAN DIEGO—With her screeching two-month old Quinn in one arm, Elizabeth struggles to open her broken stove, but to no avail. A mini fire truck comes racing around the corner. Two-year-old Wyatt, coming in to save the day, holds onto his fireman hat as he nearly knocks Liz over. "I'm a fireman, I'm a fireman!" he screams. Upon being given a "time out" for being rough with his new little sister, Wyatt cries for his father as Liz returns, infant in hand, to the foreign world of home repair. It is facing these daily struggles alone that makes her life as a married, single mother exhausting. She is home fighting her own battles, while her husband is abroad fighting for our country.
Gaby Maio

Elizabeth's husband Peter serves in the U.S. Navy. They live in Coronado, near Peter's naval base. The day after Quinn was born, Peter was packed up for training anticipating his deployment to Iraq. He won't be home until around May. Although many Americans may not feel affected by the war in Iraq, unseen little battles are being fought in our backyard.
Elizabeth tries to live a normal life with her two kids, and is an independent, strong woman. At only two, Wyatt, their son, salutes every American flag he sees and has a map posted in his room marked with the location his father is. He has videotapes of his father doing things around the house that Peter recorded for him, and yet he still constantly asks where his father is.
"Peter and Wyatt are close, I think they'll be fine...I think," Elizabeth says. However, she says that she doesn't want to be the only one experiencing all of Quinn's "firsts" without her husband by her side; she doesn't want to be a single mom.
With Peter out fighting in war, it is the stupid little things that get to her most, she says. When the vacuum or the washing machine breaks, all things that her "extremely handy" husband used to fix, she now has to, with two babies at her side crying.
Nevertheless, she says, "I have it pretty easy, I have an amazing support system." To help out others in similar or worse situations, Elizabeth e-mails the other wives and girlfriends whose men are on the same ship as Peter. Among her e-correspondents are some who can barely afford to pay their rent and know no one in their neighborhood because they had just moved to be closer to the Navy base. There are many families with fathers and husbands stationed out of the country for over fifteen months at a time.
Elizabeth throws a tennis ball across the lawn for her dog to chase after. "I have it pretty good...in the bigger scheme of things," she said.
"I don't necessarily agree with the war, or us being there, but it's a fact we need to realize: we're there. Support them. They don't have a choice...they still have to go," she says.
Meeting Elizabeth was eye-opening. Not surrounded by the war in Iraq, I knew barely anything about it, yet it was moving to see a family so personally affected by it every day. I realized that it is up to us—the uninvolved—to help these families who are fighting our nation's war for us. We can offer aid and comfort to all those families with children who daily question where there daddies are. We can provide friendship for the service wives who are suddenly alone at a new duty station. We can fill care packages for the soldiers fighting abroad, and can pay respect to the families whose soldiers are killed in action.
PEOPLE OF THE BOOKS

Were there 'Schindlers' among the Arabs?

By David Strom

Among The Righteous, by Robert Satloff. Published by: Public affairs, New York, $26, 2006, 251 pp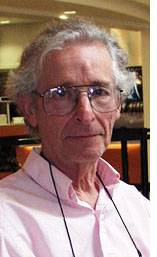 SAN DIEGO—Hundreds of books are written about the Holocaust each year. Many look at the Holocaust from a European historical perspective or are by individuals who document their personal recollections of their days living in hell. Few cover the Arab/Moslem role during the Holocaust.

Robert Satloff, an expert on Arab and Islamic politics, has written Among the Righteous, a book that details some of the Holocaust's long reach into Arab lands. The North African Jews lived during the Holocaust in Muslim lands. What was their fate? Did Arabs take advantage of their Jewish neighbor by confiscating their property or mistreating them at school or work? When the Vichy French rounded up North African Jews and placed them into camps, how were they treated by their fellow Arab prisoners? Were they mistreated by the guards of these internment camps, some of who were Arabs and Muslim because they were Jews? In his well-research book,

David Strom

Satloff sought the answers to these questions and many others.

With the Holocaust denial sweeping across parts of the world today, especially the Arab and Muslim world, such as the case of the President of Iran, Satloff wonered if he could find reliable and historical information on the positive role that some Arabs and Muslims played against the Vichy and Nazi regime. He believed that this evidence would act as a counterweight to the false claims of the deniers of the Holocaust. He hoped it would force the skeptics of the Arab world to confront their own recent history and acknowledge their role, both positive and negative, in the Holocaust.

Soon after 9/11, Satloff moved with his family to Rabat, Morocco, where his search began. Along the way, he learned that from the fall of France in 1940 until the liberation of Tunisia in 1943, many of the same methods and techniques used in Europe to fool Jews and put them into a more cooperative mode were used against Jews in Arab lands. Many Arabs, like many of their European counterparts, were partners in the persecution and killing of innocent Jews. However, some Arabs, like their few European counterparts, even risked their lives to save Jews.

Satloff traveled through a dozen countries in the Middle East and North Africa, making connections and setting up a network of researchers, interviewers, translators, and archivists. With his own research and what he learned through his system of connections, Satloff offers his readers a book that reads like a good detective novel.

A half-million or more Jews lived in North Africa during the holocaust. Many of them wound up in the over 100 sites of German, French and Italian forced labor camps. While most Jews were thrown into "punishment camps" in North Africa, some ended up in European extermination camps. Both Ashkenazim and Sephardim were interned at these horrible camps.

With remnants of over 100 camps in those countries, with survivors still alive to tell their stories, with guards and townspeople up in age but still having memories of those times, the question is this: Why hasn't the stories of the times been told? According to Satloff "the Holocaust experience of Jews and others persecuted in Arab lands are not 'untold stories' but rather 'lost stories'." One moving example is a scene from the movie Casablanca, in which a Nazi officer urges the wife of an underground leader to convince her husband to give himself up:

Major Strasser: There are only two other alternatives for him.

Ilse: What are they?

Major Strasser: It is possible the French authorities will find a reason to put him in a concentration camp here.

Ilse: And the other alternative?

Major Strasser: My dear Mademoiselle, perhaps you have observed that in Casablanca, human life is cheap. Good night, Mademoiselle.

The movie Casablanca was released in December 1942. If Hollywood already knew about concentration camps, certainly among those who were interested in knowing there were some who also knew of their existence. The existence of these camps were known by many in North Africa and somehow, over the last sixty years, the stories have been lost, strayed, or have simply been pushed into the "land of non-existence." While there have been "brief accounts of Arab rescuers mentioned in well-known books and memoirs of the period, historians never picked up on these either and they were lost."

One amazing "lost" story took place at a mosque in Paris, France. Si Kaddour Benghabrit was the "religious leader, spiritual guide, and deft, well connected" person in charge of the Great Mosque in Paris. According to a "North African Jew named Albert Assouline, a captive in a German prison camp," he and an Algerian escaped and traveled eventually to Paris where they were taken and hidden at The Great Mosque. Assouline wrote in a 1983 article, "No fewer than 1,732 resistance fighters found refuge in its [underground] caverns." Satloff traces the history of this startling statement and determines that at least 100 Jews were rescued by the rector of the mosque. They were given fake papers and lived as Arabs in France.

So did Satloff find an "Arab Schindler?" For this reader he found at least one. Did he find more? Read this intriguing book to find out.
I was in D. Z. Akins (one of San Diego's most popular kosher style restaurant delicatessens) in early October to celebrate my birthday with the best treat I can think of - a black and white ice cream soda. I'm very picky about this particular concoction since it is a treat which was invented in Philadelphia, the city of my birth and therefore it is bone of my bone and flesh of my flesh. Once a year I renew my inner resources with this soul food of my childhood; a combination of one scoop of vanilla, one scoop of chocolate, chocolate syrup and seltzer water served in a special tall glass (narrow at the bottom, wide at the top), augmented by one long handled spoon and one straw. A true black and white ice cream soda never has whipped cream on top, is NOT a "freeze" or "float" and must include the scoops of both vanilla and chocolate ice cream - not simply vanilla ice cream and chocolate syrup.
The trick is to carefully submerge the ice cream (which resists sinking) into the chocolaty seltzer so that a rime of ice forms on the outside of the ice cream. The level of seltzer water is constantly replenished with refills from a side glass of extra seltzer with judicious mixing of the chocolate syrup. The spoon is never used for mixing - only the straw does that, the spoon is used to carefully scoop up the ice cream to its final destination. As I sat in the always busy restaurant I was intrigued by the variety in the ethnicities of my fellow noshers in this Hallowed Hall of Jewish Nosherei. (That's the Jewish connection for the ice cream soda - score one for Don.)
Watching this ethnically mixed group of people eating Jewish food reminded me of the vacation I spent in the early 1970's in New Zealand. First of all, the entire country is topsy turvy - if you don't believe that just look on any globe. What's really difficult to relate to is winter in July and August - Hanukah in summer, Passover in the fall and Yom Kipper in the spring. (So, that's the Jewish story for New Zealand - score two for Don).
Aside from the calendar/seasonal meshugas (craziness), New Zealand is a stunningly beautiful country (maybe being upside down is beneficial - the plants and mountains aren't fighting gravity) and the people are friendly. The food is fresh, wholesome and excellent quality. In a country in which the flocks and herds out numbered the people - it's no wonder. The headline in the newspaper the day we arrived was that a ewe had given birth to triplets. Butter, cheese and milk were free in a fridge in many hotel rooms. Everywhere we went the menus offered steaks, lamb chops, and fresh fish - the ocean is never far away - all of it deliciously prepared and nicely served.
However, after two weeks we really needed a pizza. This sent us out seeking an Italian restaurant. At that time (early 1970's) the nearest we could find was a steak/lamb chop restaurant that served "spaghetti." The "spaghetti" turned out to be a can of Franco-American spaghetti on toast and called "Wriggling Worms" on the menu. Only my eight year old son ordered this.
We began to realize that during our two week stay we had not seen any restaurants - fancy or otherwise - that served the many ethnic foods which we take for granted in the United States. No Italian restaurant means no pizza, no spaghetti, no lasagna et al. No delicatessen means no kosher pickles or hot pastrami. No real rye bread - and not a bagel in sight. No Chinese food either. Well, I do have to be honest - we did finally find a Chinese restaurant way down by the commercial docks which didn't look appetizing: dingy, smelly, dirty and unsafe - no telling what might be chopped into the suey.
No German, French, Vietnamese, Persian, Indian, Japanese, Greek, Mexican, Korean, Middle Eastern, or any other kind of ethnic food - the result of an overwhelmingly monotone monochrome population (Maoris notwithstanding). Just wonderful steaks and lamb chops of which we were heartily tired. The variety we take for granted in America was missing in beautiful New Zealand - at that time. So many of the ethnic foods we eat here we really have come to think of as American - as American as pizza pie. There are probably very few communities in America, however small, that don't have a taco, pizza or egg roll commercially available somewhere. Our melting pot of people has also given us a melting pot of different foods that have become an intrinsic part of our daily lives.
Which brings me back to D. Z. Akins the home of all things "kosher style" - bakery on the premises, all the cold cuts so dear to the Jewish soul, sour tomatoes, kosher pickles, halvah, and every kind of soup mama used to make. In addition, for the truly addicted there are knishes (thank you, I make my own), kishka (don't ask), chopped liver, herring in cream sauce (ick), white fish still on the fish and lox not on the fish any more. And, that's only a partial list of the goodies. The menu goes on for pages and you can hear your mother saying: "Eat, eat, eat."
But the clientele - which is why I started this tale - sitting nearby (as I expertly submerged my ice cream in the seltzer water) included several young adults from Japan. They didn't need menus to order what they wanted - it was obvious they had been in the restaurant many times before and were well versed in the intricacies of Jewish cuisine. Each of them ordered a huge bowl of Jewish Mama matzo ball soup (its like eating ammunition for the soul) and proceeded to down it with gusto. Next came hot pastrami sandwiches which they liberally doused with the required mustard. (Score three for Don.)
Watching them enjoy the ethnic food of my youth caused me to look more closely at the other people around me. Almost every table was occupied by people of varied backgrounds: several black people, Spanish could be heard from two tables, some obviously from Southeast Asian countries, a table of Russians - another table with workers from the local phone company on a lunch break (what's the chance all six of them were Jewish?) - as well as several more of the many varieties of people with whom I share this wonderful country. What used to be "Jewish" food has really spread far beyond the original consumers and has become part of the mainstream American dining experience such as bagels, lox, knishes, kosher pickles, rugalah, chopped liver, pastrami and related cold cuts.
The reach of a people - Jews - who constitute only one tenth of one percent of the world's population doesn't only include theological ideals and ideas (as important as that is), or the overwhelming number of Jews who are Nobel Prize recipients (largest number per capita - I have a list if you'd like to see it) but also matters of the stomach. (It's the stomach, after all, which feeds those Nobel brains.)
However, as appreciative as those Japanese young adults were of the Jewish matzo ball soup and hot pastrami sandwiches, I could tell it was not bone of their bone nor flesh of their flesh. They ordered the hot pastrami on white rolls. Any self respecting East Coast Jew from Philadelphia's Castor Avenue (which had four large Jewish delicatessens within four blocks), knows only rye bread will do. (Score one for me.)
Three to one; maybe - just maybe - Don Harrison is right.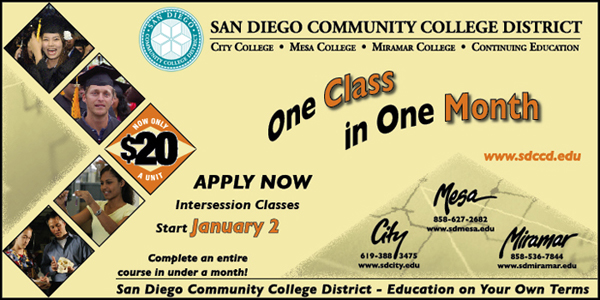 L.A. BEAT

Kid from Brooklyn revives in N. Hollywood

By Cynthia Citron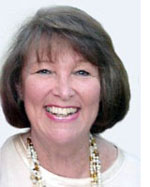 NORTH HOLLYWOOD, California-Nearly everyone of a certain age can convulse their friends with quotes from Mel Brooks' 2000-year old man. ("Joan of Arc? Dummy! I vent vith her!") And if you are of an even earlier generation, you can sing all the words to Danny Kaye's "Anatole of Paris." So it's no wonder that the mostly gray-haired groupies at the El Portal Theatre in North Hollywood were bouncing in their seats. For there was Danny Kaye, up on stage, singing the songs they had memorized so diligently as kids.
Well, not Danny Kaye, exactly—he's been dead for 20 years—but a man who channels him so well in a new musical, The Kid from Brooklyn, that he makes

Cynthia Citron
it Nostalgia Night in NoHo. Brian Childers has Kaye down pat: the theatrical poses, the delicate prima ballerina hand movements, the little nod of the head… As for the famous patter songs, not so much. Kaye's brilliance was in his delivery: no matter how nonsensical the words, each one was clear and distinct; you could understand every single syllable. Childers' delivery, unfortunately, was sometimes mushy. And he just gave up on some of the tongue-twisting shticks like "Git gat giddle".
The Kid from Brooklyn, written by Mark Childers and Peter J. Loewy (who also directs), was first performed in 2006 in Ft. Lauderdale. This current production is its West Coast premiere. And it begins with Kaye as a Borscht Belt tummler doing a rather unfunny vaudeville routine about a man trying to buy a suit for his wedding. (This apparently brought down the house in the late '20s and '30s. It was a much simpler time).
Kaye was still pretty much unknown when he met Sylvia Fine, (played by look-alike Karin Leone) who literally "made" him. It was she who wrote the clever lyrics for his most famous songs and became his tough-as-nails manager—and his wife. As he laments later in the show, she took over his life to the extent of managing his every move, even to the point of telling him what to wear. Which may explain why he became known as a notorious womanizer, romancing many of his leading ladies, and carrying on a long-term affair with comedienne Eve Arden (remember Our Miss Brooks?) in the 1940s and a 10-year affair with Laurence Olivier in the '50s. (Hey, it says so in Wikipedia. Would they lie?)
Olivier appears in The Kid from Brooklyn, reprising an appearance at the London Palladium in which he and his wife, Vivien Leigh, and Kaye performed the hilarious "Triplets." Olivier is played by the superb Joshua Finkel, who also plays Sam Goldwyn, Billy Rose, Cole Porter, Kaye's first agent, Eddie Dukoff, and a number of other significant people in Kaye's life, giving each of them an individuality that makes the show appear to have a cast of thousands.
Eve Arden, Kitty Carlisle, Dena Kaye, Vivien Leigh, and others, are played by Christina Purcell in a series of dazzling costumes, period wigs, and an old-fashioned mink coat (all courtesy of Costume Designer Shon Le Blanc). She, like Finkel, also appears to be a cast of thousands, female version.
While Childers gets to sing all the Kaye classics ("Tchaikovsky", "Pavlova", "Minnie the Moocher", "Deenah", "Ballin' the Jack"), Karin Leone as Sylvia has a couple of solos ("I Can Do Wonders With You", and "It Never Entered My Mind") that highlight her warm singing voice and soften her otherwise brittle persona.
Meanwhile, upstage left, playing perfect accompaniment, is a four-piece ensemble consisting of David Cohen as pianist and conductor (alternating with Charlie Harrison), Michael Benedict on winds, Ernie Nunez on bass, and Glenn Ochenkoski on drums. (I attended the show with an old friend, the daughter of Sammy Prager, the man who was Kaye's pianist/accompanist for more than 25 years. She sat there with tears in her eyes and a look of wonder on her face, murmuring, "They're playing my Dad's arrangements…they sound just like he used to!" Surely you can't get a finer endorsement than that!)
While The Kid from Brooklyn did not attempt to whitewash Kaye or Fine, it did have its maudlin moments. Kaye's meek and deferential return to Fine and their daughter in the end was a not terribly believable capitulation for this extremely narcissistic performer. The entire ending, in fact, was surprisingly flat. Passing mention was made of Kaye's long-time service as a world-traveling ambassador for UNICEF, and then the show just dribbled off. Kaye, smiling sanctimoniously, strolled offstage with his grown-up daughter. Period. End of performance.
Then, as if recognizing that this was not a very satisfying ending, the cast returned for their curtain-call with a rousing encore, "Life Could Not Better Be," and Kaye led them through the audience and out of the auditorium in a boisterous Conga line.
Overall, however, despite its minor shortcomings, the show was lots of fun. And for true-blue Danny Kaye fans, it is definitely a must-see.
The Kid from Brooklyn will run Thursdays through Sundays through January 13, at the El Portal Theatre, 5269 Lankershim Blvd., North Hollywood. Call (818) 508-4200 or 1 (866) 811-4111 for tickets.





SAN DIEGO JEWISH WORLD THE WEEK IN REVIEW



Donald H. Harrison in San Diego: SDJA Student Quarterly makes its debut
Natasha Josefowitz in La Jolla, California: Is helping each other in crises in our genes?
Rabbi Baruch Lederman in San Diego: The boy hockey player and the seniors
Dov Burt Levy in Lisbon: Portugal: Pleasant surprises for seniors
Ira Sharkansky in Jerusalem: 'Apologies' as presidential campaign tactics
Emma Tuttleman-Kriegler in San Diego: Student finds 'grandfather' at wildfire refuge



FRIDAY-SATURDAY, DECEMBER 14-15

Garry Fabian in Melbourne, Australia: Marko Perkovic and pro-Nazi band to tour ... Mazel Tov: Olmert congratulates Rudd ... Downer: Champion of the Jews .... Disurbing ECAJ report
Donald H. Harrison in San Diego: Men in grocery stores: a step to peace?
with companion article: Spira enjoyed a varied food industry career
Rabbi Leonard Rosenthal in New York City: Museum examines Jewish origins of 'Shrek'


THURSDAY, DECEMBER 13

Judy Lash Balint in Jerusalem: Haredim brighten nights with Chanukiyo
Peter Garas in Canberra, Australia: An unaffiliated Jew in Australia's capital
Donald H. Harrison in San Diego: School, prompted by constant Hamas rockets, determined to be best in Israel
Dov Burt Levy in Salem, Massachusetts: Should we teach the Holocaust to children?
Gert Thaler in San Diego: Gert looks over her first 87 years as a member of San Diego's Jewish community

WEDNESDAY, DECEMBER 12
Norman Greene in San Diego: Tel Aviv unblocked this San Diego writer
Donald H. Harrison in San Diego: Exhibit to preview possible creation of a School of the Arts within SDJA next year
Ira Sharkansky in Jerusalem: Do Jews have a gene for excess conscience?
Dorothea Shefer-Vanson in Mevasseret Zion, Israel: Reactions mixed to Israel's rainy winters

TUESDAY, DECEMBER 11
Donald H. Harrison in San Diego: Former 'Little' Pal now a mentor himself.
Larry Zeiger in La Jolla, California: Cry Baby: A flashback to the 1950's.



< BACK TO TOP