Pragmatic reasons to release Barghouti

By Rabbi Dow Marmur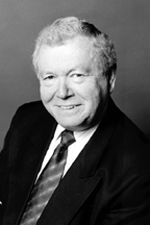 JERUSALEM—It's possible that Israel's recent strong-arm actions in the West Bank and Gaza have yielded results. But they may not be to Israel's advantage.

One outcome that may trouble Israel is that, according to the latest poll conducted by the generally reliable Palestinian Center for Policy and Survey Research, had elections for president been held today in all the territories (not just Gaza), Ismail Haniyeh, the Hamas leader, would get 47% of the votes against the current incumbent Mahmoud Abbas' 46%. This is a sizeable increase in favor of the former. It's being ascribed to the hostile reactions by ordinary Palestinians to the Israeli incursions.

Early presidential elections are, therefore, in the interest of Hamas. This might explain why it appears to be in favor of striking a Yemen-brokered deal with its Palestinian rival Fatah that would make peace between the two on condition that elections are held in the West Bank and Gaza very soon. What Hamas cannot achieve by executing opponents it would achieve through the ballot box. It wouldn't be the first time in history that democracy was used to bring about a dictatorship, for nobody is in doubt that Iran (via Syria) is behind Hamas and would thus come to rule the Palestinian Authority.

This ominous development may be behind Israel's apparent new willingness to have an Egyptian-brokered cease-fire with Hamas in Gaza. It may explain the reason for the recent Cairo visit by a senior Israeli negotiator. Of late, Israeli government spokespersons appear to be less categorical in denying any deal with Hamas.

But if Hamas and Fatah strike a deal in Yemen, the cease-fire with Israel isn't likely to be to the latter's advantage, for it'll only precipitate a general election in the West Bank and Gaza that'll remove Abbas from the scene. Though not much has been achieved in negotiations with him, at least Israeli leaders could talk to him.

They could have given him more muscle if they had made concessions that would demonstrate clearly that he can deliver by peaceful means what his rivals can't achieve by terrorism. Instead, he has become a well-meaning puppet in the eyes of many Palestinians who may now prefer his arch-rival Haniyeh.

Speculating without inside information as I do, it strikes me that the Government of Israel has added two more to its many mistakes in dealing with the Palestinians: it should have accepted a cease-fire with Hamas much earlier and it should have given more to Abbas all along. The fact that it didn't do so isn't only because of ineptitude (of which there's probably plenty about) but above all because it needs to keep Shas in the coalition in order to survive. And Shas prefers the status quo for it gives it leverage.

Ehud Barak seems to be aware of the dilemma. That's probably, when congratulating Haim Oren, the newly elected leader of Meretz, he urged him to join the government. Though Meretz' five Knesset seats may not be enough to save the coalition, it might inhibit Shas and add five more voices for common sense and peace.

Now, it seems, Israel has only one sensible option: to let Marwan Barghouti out of prison, even though he's serving several life sentences for terrorism. It's believed that he's pragmatic enough to unite the Palestinians and sue for peace with Israel. The polls suggest that even while in prison he'd get 57% of the vote against Haniyeh's 38%. But that would require courage, imagination and leadership by the present Israeli government.
THE JEWS DOWN UNDER

Australia's role in Israel's creation recalled
By Garry Fabian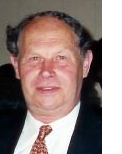 CANBERRA—Recalling that Australia was the first country in the historic 1947 United Nations roll call to cast a vote favoring the partition of Palestine into two states—one Jewish, one Arab---Prime Minister Kevin Rudd has successfully sponsored a Parliamentary motion honoring Israel's 60th anniversary despite opposition in advertisements and letters-to-the-editor by pro Palestinian groups.

He noted that in 1949 Australia's Prime Minister announced formal recognition of Israel and that a few months later, Australia's U.N. Ambassador, Dr. Herbert Vere Evatt, serving as president of the General Assembly, presided over the May 1949 vote admitting Israel as the 59th member of the United Nations. Rudd approvingly quoted Evatt as wanting to ensure that the "new State of Israel, whose people had in the past done so much for humanity, would be welcomed, not merely formally but with good heart and good conscience" into the international community.

During the March 12 debate, Rudd added: "We firmly believe the establishment of an independent and economically viable Palestinian state must remain a key objective of the Middle East peace process. This is important for the future. It was important in the vision of 1947. It remains the vision today, just as our objective must be for Israel to exist within secure and internationally recognized boundaries."

He added that during its first 60 years, Israel "has preserved its robust parliamentary democracy and has built a vibrant society and economy. IF anyone wants a dictionary definition of the term 'robust' they should spend an afternoon in the Israeli Kenesset. That iss where you see the definition of 'robust' at work. By contrast we are a pack of pussycats here.

In recounting Australia's history with the Jewish state, the Prime Minister also noted that in the years prior to the establishment of Israel, when Jews desperately were attempting to flee Nazi-occupying Europe, Australia was among the countries attending the Evian Conference, where the idea of mass migration of Jews to other countries was discussed and rejected. The Australian delegate to that conference, Rudd said, responded that "as we have no real racial problem, we are not desirous of importing one."

Making clear his sorrow that his country had taken such a stand, Rudd added: "Thankfully, later in 1938 the Australian government took the decision to admit 15,000 Jewish refugees from Nazi Germany. But by the time (World War II) began only 6,500 had reached Australia. By war's end, six million Jews had been murdered…"

The Holocaust was central to the remarks of Federal Opposition Leader Brendan Nelson who seconded Rudd's motion.

"Jewish identity over the last 100 years has been shaped by three things," he commented. "The first is anti-Semitism which remains virulent and repugnant force still in far too many parts of the world and in the dark recesses of some people's hearts.

"The second is the Holocaust, which saw the systematic extermination of more than six million Jews through the course of the Second World War.

"The third is the continued threats to the very existence of the state of Israel, which is constantly embattled and, every single day, every week and every year, needs to defend its very existence."

The Opposition leader complimented Israel for being a place where there is a "celebration of knowledge for its own sake and knowledge as the driver of economic development and emancipation from human poverty.

"Israel also stands for personal independence, a free parliament and an independent judiciary. It is a nation where Christians, Bahai's, Muslims and Arabs enjoy equal rights" along with the Jewish majority.

"Israel is home to many things that are spiritual, but it is home in the end to the human spirit of resilience, of confidence, of determination and of respect for one another irrespective of political, religious or other affiliations," Nelson said.

Dissent came outside of Parliament in a letter to the editor in The Australian. It was signed by Australian Friends of Palestine, the Palestinian Community Association of Victoria, Australians for Justice and Peace in Palestine and Independent Australian Jewish Voices.
The groups contended that the Parliamentary motion was improper because it "honours a foreign country's independence while it is violating the rights of the indigenous people, occupying their land and breaching international law.

"For sixty years, the Palestinians have been denied their rights, their freedom and their nationality while Israel continues to expropriate their lands on which to build illegal Jewish-only settlements in defiance of international law and all human rights conventions.

"Not only is it an affront to our nation's dignity and self-respect, it is most offensive to the Palestinian community in Australia…"
Music, dance numbers overcome tedious plot lines in Globe's Dancing in the Dark

SAN DIEGO—Remember these songs: "That's Entertainment"; "You and the Night and the Music"; "Louisiana Hayride"; "Something to Remember You By"; "Rhode Island Is Famous For You"; (I remember that one because I'm from Rhode Island); "Triplets"; "I Guess I'll Have To Change My Plans", and "Dancing in the Dark"? Do you recognize these names: Betty Comdon; Adolph Green; Howard Dietz, and Arthur Schwartz? Finally, do you remember the movie Band Wagon?
They're not trick questions. They are all connected to each other and the names could and do fill a Jewish Who's Who in the annals of Jewish Composers, Lyricists and Musicians. They were also all involved in the making of the movie, The Band Wagon. Coincidentally the new musical, recently opened at the Old Globe Theatre in Balboa Park, Dancing In The Dark, a Schwartz and Dietz number, is based on that 1953 movie which was based on the 1931 musical revue of the same name. Rumor has it will be moving to Broadway…but with some cast changes and cuts. Even when the revue was made into the movie years later by MGM new numbers like "That's Entertainment" were added to the original score. So it would stand to reason, that if and when this rendering makes it to Broadway, there would be more changes afoot.
The setup, if you will, is as straightforward as it is complicated. Douglas Carter Bean of Xanadu fame has rewritten the 'book' to accommodate a stage life since Comdon and Green (originally) never got to finish the second half of the movie script (remember, it was first and foremost a revue that didn't need a whole lot of story) because their contract ended. They had just finished writing the script for Singing In The Rain and the movie The Band Wagon had been overhauled but not completed. What was added was left to the imagination of director Vincente Minnelli who some claim turned it into a hodge podge story. Bean hoped to 'steal the screenplay's setup and create a second act that would give more understanding to the characters'. In a recent Playbill interview Bean is quoted as saying, "The retooled plot is a grand homage to the craft and showbiz savvy of the late screenwriter-librettists Comdon and Green."
The story traces the slow uphill rise to fame of a down-in-his-luck former Oscar winner, Tony Hunter, (Scott Bakula) who is called back to the stage to work alongside the very people he walked out on years before, his ex stage partners, Lily Martin (Beth Leavel AKA Betty Comdon) and Lester Martin (Adam Heller, AKA Adolph Green). Both talented actors, they struggle to keep the 'show' on course even though the bad blood among the three explodes almost into World War III. The person responsible for bringing the three back together is the pompous director Jeffery Cordova (Patrick Page), an accomplished Shakespearean actor-manager with a magnificent speaking voice who would like them to mount a modern Faust. He suggests they bring in another arrogant artist Paul Byrd (Sebastian La Cause) to choreograph Faust which turns into another sub plot of intrigue and foolish twists and turns that slows the show down. At this point, the tail is wagging the dog.
The good news is that the music and musical numbers overcomes most of the hurdles the story throws at it; alcoholism, jealously, lost romances, ill-placed relationships, stubborn jerks and about six or seven false starts to mount a show on Broadway. The movie version concentrated more on the dancing and the rigors of getting a show up and running, with everyone on board, fit for the Great White Way. For those seeing this version, if you love a musical, and can ignore the story line, you will be thoroughly entertained and pleased with the overall look. It's sharp, fun and Oh! The music. And for those who love the theatre, it's filled with inside jokes galore and a backstage story to boot.
Warren Carlyle's choreography is generally pretty basic. The ballet numbers look wonderful but the tap is what intrigues me. I can't get enough of that and what I saw I loved. Bakula handles the tap numbers admirably, but his acting and singing outweigh his dance moves. Director Gary Griffin has assembled a talented ensemble and they manage this production with flying colors. The teamwork of Leavel and Heller is right on target. Both are very strong and lend credibility to their respective roles. Patrick Page is a scream as the misguided Faust as he brings the house down in his devil costume (David Woolard). Larry Hochman's orchestrations and Don York's musical direction remind me of how much I love the intimacy of the Old Globe for musicals as well as dramas.
Just a closing thought for us purists who remember Fred Astaire and Cyd Charisse who played the leads in the movie version. Comparing Scott Bakula (as Tony Hunter in this production many say is more of a Gene Kelly hoofer than a Fred Astaire dancer) to Astaire would be like comparing racehorse to greyhound although Bakula does yeoman's work. Playing opposite him in the Charisse role is Mara Davi as Gabrielle or Gabby Girard, Paul Byrd's love interest. Davi is a gifted singer and dancer (but no Charisse) whose talents give way to ballet, jazz, ballroom, modern and any other dance numbers expected of her. She is beautiful and alluring but too young to play opposite Bakula. This can be a downfall for those fortunate or unfortunate (as the case may be) to be old enough to remember Astaire and Charisse.
In any case, I highly recommend you trip it to the Old Globe. The show has already been extended once. It must close April 20.
See you at the theatre.
Wednesday, March 19m, 2008 (Vol 2, No. 68)

Shoshana Bryen in Washington, D.C.: Barak unhappy with U.S. military advisors
Donald H. Harrison in San Diego: Secrets of synagogue and shaving rituals
Sheila Orysiek in San Diego: The boychik and the leprechaun, a poem


Tuesday, March 18, 2008 (Vol. 2, No. 67)

Shoshana Bryen in Washington, D.C.: Is U.S. impinging on Israeli sovereignty with three generals assigned to Mideast?
Cynthia Citron in Santa Monica, California: Dietrich, Chevalier subjects of new musical
Donald H. Harrison in San Diego: An Irish shpiel for St. Patrick's Day
Fred Reiss in Winchester, California: Kugel explores scholars' biblical criticism


Monday, March 17, 2008 (Vol. 2, No. 66)

Judy Lash Balint in Jerusalem: Israel's 60th Anniversary celebration will highlight Nigerian Christian tourists
Donald H. Harrison in San Diego: A Purim shpiel: how Esther was changed back into the queen she was meant to be
Sheila Orysiek in San Diego: Two cities: two different rains

Sunday, March 16, 2008 (Vol. 2, No. 65)

Peter Garas in Canberra, Australia: Some people are rude and others are RUDE
Donald H. Harrison in Ramona, California: Getting lost may become too great a luxury
Rabbi Baruch Lederman in San Diego: An impromptu memorial service on a bus
Ira Sharkansky in Jerusalem: Is Mahmoud Abbas 'a Dead Man Walking?'


Friday-Saturday, March 14-15, 2008 (Vol. 2, No. 64)

Carol Davis in Carlsbad, California: Dancing at Lughnasa: An Irish 'Fiddler'?
Peter Garas in Canberra, Australia: Skypes! Now long-lost cousins can get back in touch easily, join in family web log
Yvonne Greenberg in La Jolla, California: Rafi Malkiel: cantor's son likes folk, jazz, Latino, Afro, Israeli; in fact world music
Sheila Orysiek in San Diego: The Purim Chef: Queen Esther in an apron
Rabbi Leonard Rosenthal in San Diego: Amaleks, Hamans still pursuing us Jews


Link to previous editions

< BACK TO TOP

Copyright 2008 - San Diego Jewish World, San Diego, California. All rights reserved.