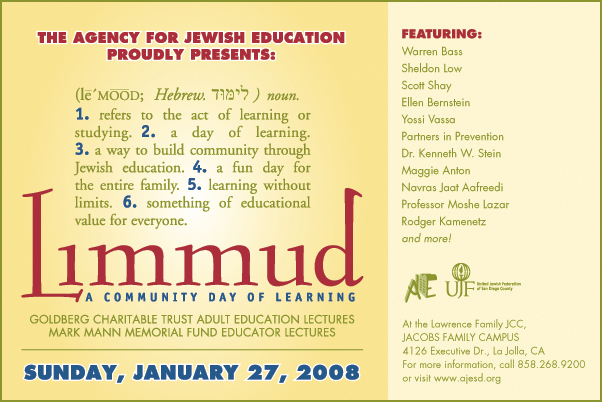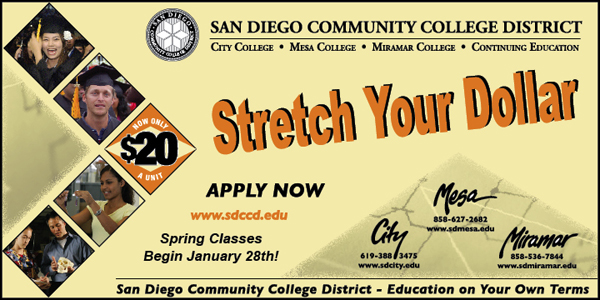 THE VIEW FROM JINSA

U.S. arms for Saudi Arabia not in the best interests of the United States, nor Israel

By Shoshana Bryen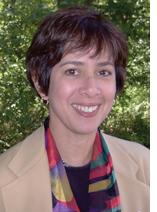 WASHINGTON, DC—President Bush's trip to the Middle East was not only rhetorically disappointing, the announcement of a major arms sale to Saudi Arabia made it dangerous as well.
They'll tell you the reason for selling 900 precision-guided Joint Direct Attack Munitions (JDAM) to the Saudis as part of a $123 million package plus earlier sales of Patriots and support for an airborne early warning system to Kuwait and the UAE, and "targeting pods" and AWACs upgrades to Saudi Arabia is that these are our allies in containing Iran. They'll tell you the Arab states have to be able to defend themselves. They'll tell you we have to ensure that our Arab allies see us as reliable and trustworthy. They might even (quietly) suggest that we are pre-positioning in the Gulf in case we have to deal with Tehran.
They'll also point out - loudly and often - that the Government of Israel doesn't object. The State Department's Sean McCormack said, "We've spent a lot of time ensuring that we abide by our commitments to a qualitative military edge for Israel. We are committed to maintaining that qualitative military edge for Israel."
We, on the other hand, will tell you that the real threats to Sunni state interests are insurrection and terrorism - the Shi'ite corollary to Sunni radicalism and terrorism - and JDAMS and AWACs won't help. If Tehran is so foolish as to mount a full-scale war on Saudi Arabia, the Saudis will expect us to respond - and we will and we should.
We will tell you that with oil nearing $100/bbl, the United States wants the dollars back. We are peddlers, they pay cash and can purchase elsewhere. Our government has become so fixed on proving ourselves "worthy" that we don't remember what an honest relationship would look like, or why we need one. Shouldn't they have been "worthy" just once?
And about Israel. We will remind Mr. McCormack that the "qualitative edge" is comprised of a) better weapons; b) better tactics and training; and c) better soldiers. Only the first is in American hands, and the sheer quantity we sell to the Arabs impacts the quantity Israel can afford to buy, even with U.S. aid.
Furthermore, The Government of Israel (GOI) may not object to the Saudis undermining American policy in Iraq at both the diplomatic and security levels. The GOI may not object to Saudi sponsorship abroad of the intolerant, misogynistic Wahhabi religious philosophy that has settled across Europe and resides in schools and mosques in our own country. The GOI may not object to the Saudis looking at relations with the United States as a series of, "What will you do for me, while I undermine you by holding a Hamas/Fatah summit to which you object?" The GOI may not object to treating a country that shoves little girls back into a burning school building because they left without their headscarves, doesn't want female American soldiers to drive and asks them to cover their uniforms with formless coverings, won't permit Christian American soldiers to worship - not to mention Jewish American soldiers - as if it is a normal, moral country.
But we do.

Bryen is special projects director for the Jewish Institute for National Security Affairs




LETTER FROM JERUSALEM


Yaalon plan ignores Palestinian realities

By Ira Sharkansky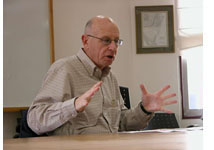 JERUSALEM—Moshe Yaalon is a wise man. He reached the pinnacle of the IDF as head of its general staff. He fell afoul of his political superiors even more than other recent commanders, and his term ended after three years without the fourth year extension that had become customary. Since leaving the army he has spoken about several public issues, typically a bit to the right of center. He has consulted with Likud Party chair Benyamin Netanyahu. Commentators have speculated about Yaalon's political future, but he has not announced an affiliation with any political party.
This week he appeared on public forums with a new, reasonable, and attractive set of ideas. He views the established peace process between Israel and the Palestinians as bankrupt, principally because Palestinians continue to educate themselves to hate Israel and plot for its destruction. Yaalon would put the idea of a Palestinian state on the shelf for an extended period, and replace it with a staged program of reform. First there must be basic changes in the curriculum of Palestinian schools, emphasizing accommodation with Israel rather than hatred and destruction. Subsequent steps would work toward bringing law, courts, and police in line with those of western democracies; replace rampant corruption with economic programs meant to benefit the population; and develop mechanisms of government and public services consistent with these changes.
Yaalon's program presents an attractive ideal, but it does not take account of Palestinian and Arab realities. At the center of their culture is an ingrained hatred of Israel. It appears not only in the books and lessons of Palestinian schools, but lives primarily on the international support provided by Arab and Muslim countries, with their wealth, propaganda, religious establishments, and votes in international forums. Individual Palestinians face what may be an impossible task if they would like to separate from the insanity that has kept their economy from any progress, and imposed backward development over the course of recent years. As individuals, such people can leave Palestine with their families, and make a decent life somewhere in the west. Efforts to reform Palestine seem destined to frustration and failure. The infrastructures of Islam, Arab and Muslim politics are too strong. They live on hatred of outsiders, primarily Israel. The continued misery of Palestine, said to be a product of Israel, is at the center of their world view.
Egypt and Jordan have honored their peace treaties with Israel, and represent what may be the best that Israelis can hope for by way of neighboring regimes. For reasons of security, however, Israeli authorities occasionally urge us to avoid visiting them.
Should Israelis or outsiders adopt something like Yaalon's program and seek to break through Arab/Muslim theology and politics? Perhaps the whole house of cards represented by the hopelessness of Muslim countries could come toppling down if the reform of Palestine really works.
The signs are not encouraging. George W. Bush's aspirations to bring something like democracy to Afghanistan and Iraq are mired in civil wars. Whatever comes out of the current political campaign in the United States does not seem likely to persist with Bush's efforts to invest militarily and financially in a democratic Middle East.
European waffling with respect to Iran's nuclear program and the Israel-Palestine conflict is no more encouraging. Europe presents models of decent economics and politics that Muslims might adopt. But the European reality also features governments mortgaged to millions of Muslim immigrants, as well as the attractions of doing business with Muslim countries.
The most useful part of Yaalon's program is for Israeli officials to shelve the goal of a Palestinian state as a near-term prospect. Israelis aspire to living alongside a decent Arab society that gives up the dream of replacing Israel with a flood of refugees or something more forceful, and accepts severe limitations on the armaments that it can acquire.
There is no indication that the more accommodating, and somewhat secular Palestinians of Fatah (i.e., Mahmoud Abbas and his colleagues) are willing to give up the aspirations of refugees or accept constraints on their sovereignty (i.e., limited armaments). Other disputes about borders, Jewish settlements, and sensitive locations in Jerusalem may be light years from resolution. And beyond these problems, roughly one half of Palestine in Gaza is under the control of Hamas and its allies. They are a long way from the modest expressions of accommodation heard from Abbas' party. Intense Islam, hatred of Jews, and the destruction of Israel are what we hear from Gaza.
Yaalon's plan may provide the long range guide necessary to any planning. What it lacks is a detailed map through the discouraging nature of Palestine and its supporters. Yaalon tells us where to go in the future. He tells us what not to do in the near term (i.e., work for a Palestinian state not likely to be accommodating). What he lacks is a persuasive plan for the short range designed to end Palestinian violence, and bring it to a stage where it might accept reform.
Sharkansky is professor emeritus of political science at Hebrew University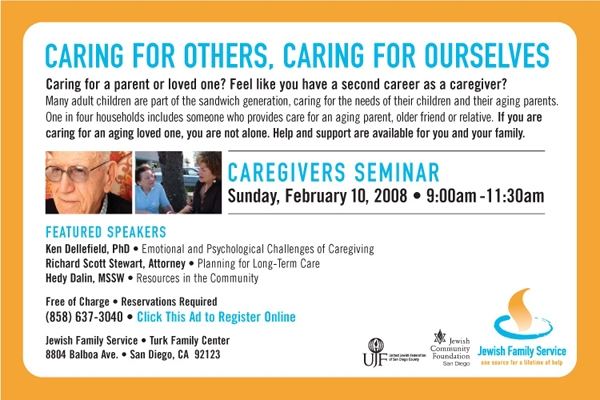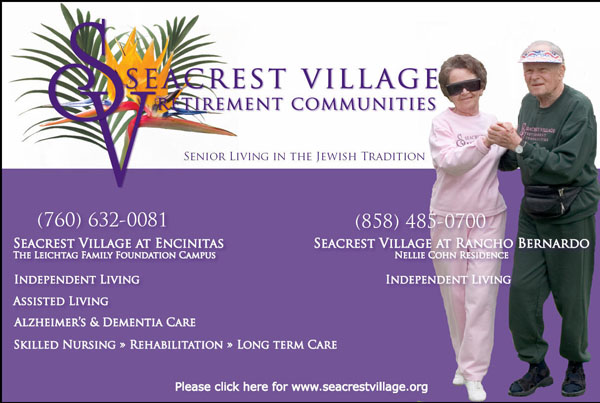 THE JEWISH CITIZEN

A special artists' view of the Holocaust

By Donald H. Harrison


SAN DIEGO—As Seen Through These Eyes documents the escalation of horror in Nazi-run Europe from the promulgation of anti-Jewish laws to the development of concentration camps, gas chambers and crematoria. What distinguishes this documentary is that it juxtaposes historic newsreel footage with the drawings, paintings and interviews of artists who were able to document the genocide that they survived.

Compiled over many years, the documentary includes interviews with people who have since died, including Nazi hunter and artist Simon Wiesenthal. A compelling narration by American poet laureate Maya Angelou offers an artist's twist on the rise of Hitler: he had initially sought to become an artist, but was rejected by an art school. After he came to power, artists were among his first victims. "Instead of capturing beautiful landscapes, Hitler captured people." The cruelty of the Nazi regime "unleashed a new genre of artists," who documented the abuses and refused to go quietly, according to the narration.



Hilary Helstein's 70-minute documentary will be shown during the 18th Annual San Diego Jewish Festival at 4:30 p.m., February 14, at AMC La Jolla. Both Helstein and survivor Dina Babbitt are expected to participate in a program accompanying the showing of the film.

Graphic art, and some music and drama from the victims of the Holocaust are presented during segments on Theresienstadt, the Vilna Ghetto, Auschwitz, and Matthausen. We witness not only the stories of Jews, but also of Karl Stojka, a Gypsy survivor.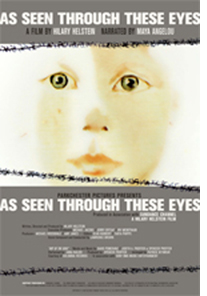 Some of the survivors whose works, as artists or as role models, are presented in the documentary include Alfred Kantor, Yehuda Bacon, Frieda Dicker-Brandeis, Ela Weissberger, Frederick Terna, Rudy Freidenfeld, Judith Goldstein, Samuel Bak, Freedy Hirsch, Dina Golliebova, Henry Rosmarin and Wiesenthal. There also is commentary from Tony Award-winning director Tony Kushner on the Brundibar performance that Jewish children were compelled to sing and act in as part of the Nazis' efforts to hoodwink the world into believing Jews were being well treated under their regime.

As is the problem with Marti, another documentary on an artistic subject (previously reviewed on this site), the drawings and paintings flash by on the screen so quickly that one can, at best, achieve a fleeting impression of each piece, rather than a full appreciation. This, of course, is a problem with the medium. It would be nice if documentarians in this genre could obtain permission to publish companion books permitting more detailed study of the art.

I believe that this film will prove to be a fine teaching tool in a variety of college classes, perhaps even high school classes. Helstein deserves credit for assembling her material from many sources.

Harrison is editor and publisher of San Diego Jewish World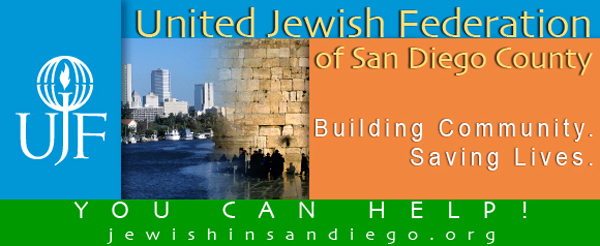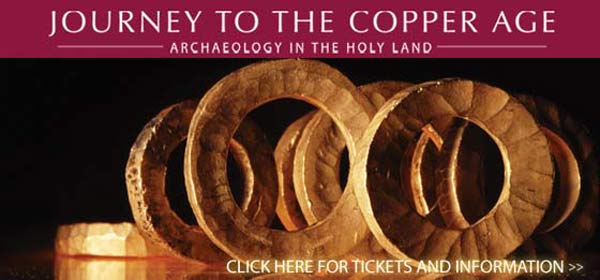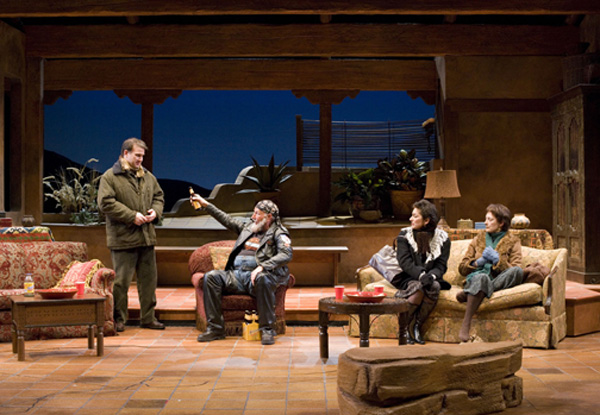 ARTS IN REVIEW

'Tranquility' never really comes together

By Carol Davis


SAN DIEGO —In 1990 yours truly trekked to Orange County to The South Coast Repertory Theatre where Howard Korder's new play, Search and Destroy was making its world premiere. Billed as a comedy/drama, I concluded then that it was more dark than funny, but essentially the play was memorable.
Korder, a talented playwright, has garnered praise for his work of plays and now a relatively new play (he was playwright in residence) at the Old Globe, Sea of Tranquility is currently being mounted in a west coast premiere, on the main stage of that theatre. Korder had relocated to Santa Fe some fourteen years ago from Connecticut and one has to wonder, after seeing "Sea" if the ideas in his play are imitating (his) life, (east coast values, lifestyle vs. west coast laid back, etc.) to some degree. Hopefully, not. His two main characters in the play, Ben (Ted Koch) and Nessa Green (Erika Rolfsrud) also made the move from east to west only to find the cultural differences are playing havoc with their personal life, their health and their sanity. But when all was said and done, the play is more like a TV sit-com than anything else.
The play opens in the living room/office (Scott Bradley designed the house and backdrop in more dreamlike fashion than reality) of Ben's home when we meet the first of manyof his so called patients, a Jewish, lesbian couple (Rosina Reynolds and Nike Douksa) and the son of one of the women, who sports a swastika shaved into the side of his head and a sweatshirt (David Kay Mickelsen designed the costumes) with "What would Hitler do?" on the front of it. Maybe that's funny to some..I found it offensive. When the audience broke out in laughter, I couldn't decide if they were nervous about the message or they actually thought it was funny. It was mentioned that he, the son, (Sloan Grenz) had an affinity for suffering, whatever that meant. Their concern, however, was more about what the mother of one of the women would think, after all it would probably be all over the Palm Beach Times, about her coming out. Not to worry though, the non-Jewish partner did learn about Chanukah. So much for the token Jewish angle.
The rest of the clients who marched through Ben's office for counseling are about as interesting as the first couple; a runaway, a Native American, a convict he visits in prison, a misunderstood daughter; you name it and it was there. And a running theme throughout on two parallel lines is Ben's tormeneting secret and his sick wife, whose health has diminished only after moving into their new home in Santa Fe . Added to the mess of people visiting the home is one living there, the over the top brother, Randy (Jeffery Kuhn) who is both obnoxious and a stereotypical, obsessive nut at the same time.
To paraphrase the words of a once popular song, "If you get caught between the moon and (New York City) San Diego the best thing you can do (is fall in love)" is give up looking for the 'sea of tranquility' because it 'aint so tranquil. In fact, as one of the many oddballs in the play says of an abstract 'art' collection of junk sitting on the floor in the middle of Ben's living room, "Be careful, nothing is holding it together." That about sums up the essence of this play.
As far as the players are concerned, they do yeoman's work. Reynolds, who just won the Craig Noel Award for theatre excellence in a Solo Performance in Wit at the North Coast Repertory Theatre from the San Diego Theatre Critics plays two very different parts and is convincing in both. She is both the lesbian partner, soft and butter wouldn't melt in her mouth and a hard-nosed businesswoman ready to cut the legs out from under anyone who crosses her. Ned Schmidtke is also wonderful as the over the hill biker/archeologist and tough lawyer. He has a very strong and convincing presence.
The one actor I found hard to believe, however, was Ted Koch. Never once did I see him as persuasive, compelling, believable or engaging. As for his wife, Nessa, Erika Rolfsrud, well, she was lucky that she had some of the most bizarre lines in the play, so even if she was somewhat whiny, she was still funny— something I can't say convincingly, about anyone else.
During intermission a friend approached me and told me he was loving it so far. Talk amongst yourselves. Sea of Tranquility plays through Feb. 10.
See you at the theatre
Davis is a San Diego-based theatre reviewer




SAN DIEGO JEWISH WORLD THE WEEK IN REVIEW

Wednesday, January 23, 2008 (Vol. 2, No. 20)
Shoshana Bryen in Washington, DC: Bush's Middle East trip a disappointment
Peter Garas in Canberra, Australia: Iran vs. Israel, U.S. vs. Russia, making Eurasia increasingly tense, unstable
Donald H. Harrison in San Diego: Documentary examines bar mitzvah of Lior Liebling, enthusiastic student with Down's


Tuesday, January 22, 2008 (Vol. 2, No. 19)
Judy Lash Balint in Jerusalem: The many cultures of winter in Israel
Cynthia Citron in Los Angeles: Women's roles in modern Judaism, Islam and Catholicism topic of Brandeis confab
Peter Garas in Canberra, Australia: South Africa cuts neighbors' power but somehow there is no international outcry
Donald H. Harrison in San Diego: Some spiritual L-DOPA for an aged kibbutz
Ira Sharkansky in Jerusalem: Suffering for its public relations value


Monday, January 21, 2008 (Vol. 2, No. 18)
Congressman Bob Filner in Washington, D.C.: Former Freedom Rider remembers MLK
Gail Feinstein Forman in San Diego: Book chronicles Jewish mother stereotype
Sandi Masori in La Jolla, California: What do you know? I am a Jew after all.
Sheila Orysiek in San Diego: Tu B'Shevat: Celebrating the perfection of a tree


Sunday, January 20, 2008 (Vol. 2, No. 17)
Gerry Greber in La Jolla, California: A harrowing tale of death, survival at sea
Rabbi Baruch Lederman in San Diego: The mousetrap and the farm animals
Rabbi Leonard Rosenthal in San Diego: The modern meaning for Tu B'Shevat
Ira Sharkansky in Jerusalem: Fatah to end ceasefire. Are they kidding?

Friday-Saturday, January 18-19, 2008 (Vol 2, No. 16)

Carol Davis in San Diego: Globe scores 'KO' with In This Corner
Donald H. Harrison in San Diego: Half Russian story explores love and dance
Sheila Orysiek in San Diego: Autobiography of a blue checkered shirt


Thursday, January 17, 2008 (Vol. 2, No. 15)

Norman Greene in San Diego: 2 mothers experience tragedy, resilience
Donald H. Harrison in San Diego: Speakers at citizenship ceremony glamorize U.S. history; gloss over mistakes of the past Reader reaction
Fred Reiss in Winchester, California: The clash of science and fundamentalism




< BACK TO TOP