Scholar-in-residence

● Rabbi Ari Kahn, director, Foreign Student Programs,
Bar Ilan University, Israel, Feb. 22-23

Presentations are free; kosher meals moderately priced

Call us for details at (619) 287-9890, Please reserve Shabbaton meals




LETTER FROM JERUSALEM


U.N., Hamas are blaming Israel for
Palestinians' self-inflicted problems

By Ira Sharkansky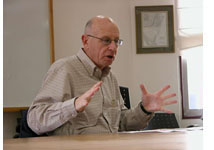 JERUSALEM—What else is new?
John Holmes, the United Nations Undersecretary-General for Humanitarian Affairs indicated he was shocked by a "grim and miserable" situation he found in Gaza. He traced it to Israel's closing of the borders, and allowing in limited supplies of food, fuel, and other goods.
Holmes said that only 10 percent of the previous flow of goods was going into Gaza. " . . . people are not able to live with the basic dignity to which they are entitled . . . what is essentially needed is an opening of the crossings, a lot more goods coming in."
If Holmes' views accomplish anything, they are likely to add to Palestinian misery. The United Nations already feeds more than 80 percent of Gazan residents. This is not a new program reflecting current miseries, but represents an activity that has been going on since 1950. It is a large part of Palestinian dependence, and their refusal or inability to deal with what happened to them six decades ago.
The visit did not set the region on its toes. The Jerusalem Post published a story of about 450 words in length. I found no reference to the visit in Hebrew-language papers with much larger circulation. Israel's government spokesman did not exactly grovel at the claims of the Undersecretary-General. He said an improvement depended on an end to rocket fire. "If terrorists in Gaza were to cease firing rockets into Israel, trying to kill our people, the situation could very quickly return to where it was,"
The Post indicated that Holmes was scheduled to visit Sderot. So far no news about his impressions there.
Outside of Israel the noise was not much greater. The Washington Post had a brief article, shorter than that in the Jerusalem Post. The New York Times seems to have avoided it altogether. If there was anything in the internet edition of Al Jazeera, I could not find it. The BBC web site reproduced a story virtually identical to that in the Jerusalem Post, but without mentioning Holmes' plans to visit Sderot.
More prominent than the visit of the man from UN with an elaborate title is news about an explosion in Gaza that killed a key operative of Islamic Jihad and five of his family members, and injured more than 40 others. While some Palestinians are claiming that the explosion resulted from a missile fired by the Israeli Air Force, the IDF has denied conducting any operations in the area. Hamas own police are saying that the cause of the explosion was unclear, and that it may have been a "work accident" (i.e., caused by someone who did not know how to handle munitions).
Islamic Jihad has promised retaliation. So this may join the list of self-inflicted wounds used to justify yet another barrage of rockets aimed at Israel. We will have to see how many of those explode on the way to the launching site, or fail to reach Israel and land on a Palestinian.
The tragedy that links the dismal proclamation of the UN official and the explosion in a Palestinian workshop is insistence on blaming Israel for Palestinian suffering. Their self-assigned fate is to be an international basket case. Thanks to the weight of Muslim countries in international forums, there is a bit of food in the basket, and no end of visiting dignitaries who cluck their tongues and speak about misery. There can be no national dignity or a functioning state until Palestinians can take responsibility for themselves, and throw away the beggar's bowl.
Sharkansky is professor emeritus of political science at Hebrew University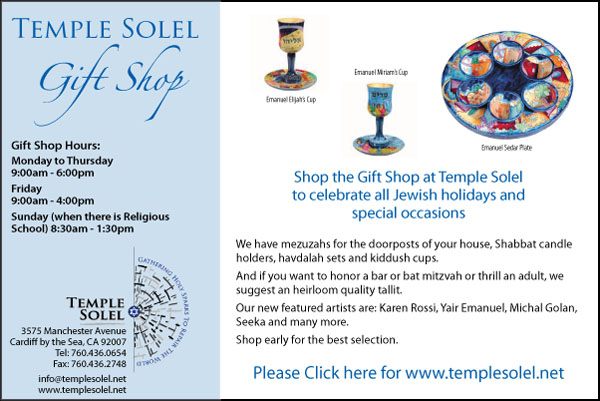 Arab media censorship plan may indicate various governments are feeling shaky

By Peter Garas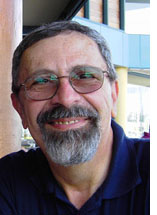 CANBERRA, Australia—I was appalled to learn, via the BBC, that at a meeting in Cairo, called by Egypt and Saudi Arabia, a charter was adopted by the 22-member Arab League calling upon broadcast stations
"not to offend the leaders or national and religious symbols" nor to "damage social harmony, national unity, public order or traditional values." Under the agreement, signatory countries may "withdraw, freeze or not renew the work permits of media which break the regulations".

What worries me about this charter is that it appears that there are 22 regimes who wish to keep their people ignorant about what is going on in the world - perhaps to maintain their hold on power.

An information minister who can say that channels have "strayed from the correct path." really is a worry.

There is no 'correct path' in journalism except the truth or at least a point of view which an author is willing to stand behind!

If TV channels are nothing more than propaganda arms for the countries in which they operate, then all people who are of the Muslim faith and all people who are interested in the freedom of the press need to be aware that it's not only bad taste that is in question from this decision, it is access to the truth!

People can turn off something which offends them if it is shown.

However, whenever a state or a religious institution censors what can and cannot be shown to people, then it becomes a repressive regime that does not trust its own people. There is no guarantee that what the viewers are shown has any connection with either reality or the truth!

From now on, it is likely to be even more difficult than at present to tell what is or what is not really happening in Arab countries that are the members of the League.

I think the Arab League has done a great disservice to their communities. Censorship is not a great way to encourage cooperation and collaboration with the rest of the world.
Garas is a freelance writer and commentator based in Australia's capital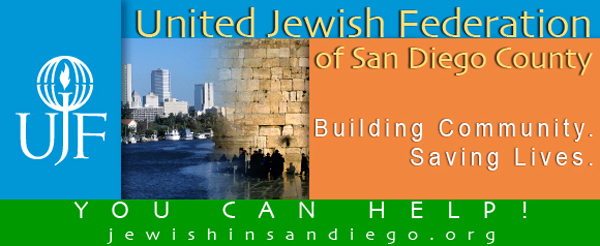 TORAH ON ONE FOOT


What rabbis hear when in Washington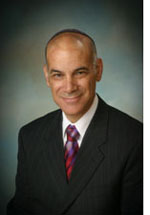 SAN DIEGO—I am writing this D'var Torah on my return from this year's International Rabbinical Assembly Convention which was held in Washington, D.C. The convention's theme reflected its locale: "Religion in the Public Square." We heard a variety of religious and political thinkers who gave their views on the appropriate and inappropriate places that religion intersects with politics in the United States today. We learned about current legislation concerning Israel and domestic social issues with which Jews should be concerned. We also spent time with members of Congress and Homeland Security Secretary Michael Chertoff, who shared with us the influence that their Jewish upbringing and current affiliations have, and do not have, in shaping their views and positions. Finally, we are the first Jewish group to have had the privilege of being addressed by the Chief Justice of the United States, John G. Roberts, Jr.

Much was said about the candidates currently running for the Democratic and Republican nominations. The experts and pundits agreed that all of the candidates running at this time are very supportive of Israel. There was also significant discussion about the disparaging and negative comments being raised, primarily by unnamed sources on the internet, seeking to discredit some of the candidates in the eyes of the Jewish community. Significantly, these critiques of internet richilut (gossip) were made by those not endorsing any candidate. They asked us to share with our congregations that they must be wary about accepting gossip and innuendo as truth.

Many presenters were also concerned about the interjection of the personal religious beliefs of the candidates into the current political campaigns. It's one thing for a political figure to express belief in God and quote from the Bible, but it is quite another to suggest, as has at least one candidate, that America is a Christian nation. This type of language is very troubling to Jews and other religious minorities who also consider America their home.

One of the most illuminating presentations was made near the end of the conference. Former U.S. envoy and negotiator Dennis Ross spoke about the current peace talks being held between the Israelis and Palestinians. He said it is unfortunate that at a time when the leaders of Israel and the Palestinians, Prime Minister Ehud Olmert and President Mahmoud Abbas have enough trust in each other to make peace, there is too little trust between their constituents to make much progress by the end of President Bush's administration. Instead of pushing for a peace treaty within the next year he suggested a series of small confidence building measures to help the Israelis and Palestinians see what the fruits of peace may be. (i.e., the Palestinians stopping incitement against Israel, even if they cannot completely prevent terrorist cells from operating and Israel opening up more lanes at road blocks, even if they are not willing to remove them completely.) Yet, while not being optimistic about a quick settlement (Ross did, after all, try to broker the failed peace talks between Barak and Arafat at Camp David under the Clinton administration), he also said that it is hard to predict what might happen next in the Middle East.

It was a fascinating and informative convention. I hope to share more of what I learned at services in the coming weeks.
Rosenthal is spiritual leader of Tifereth Israel Synagogue in San Diego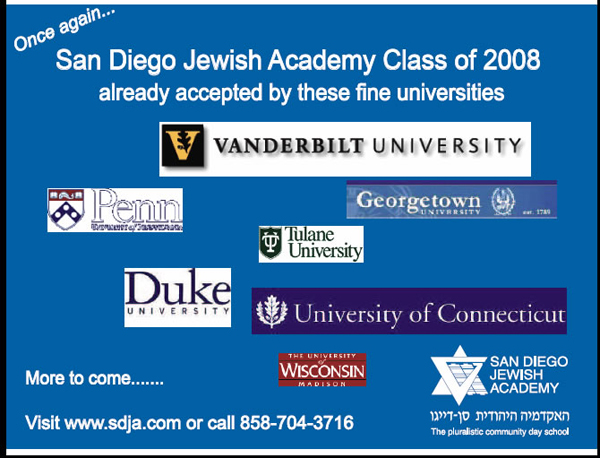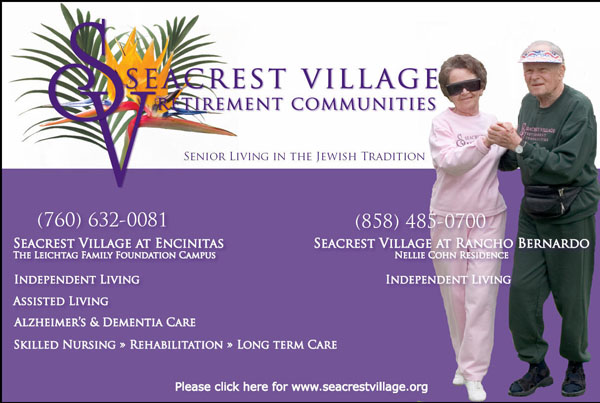 AMAZING STORIES OF JUDAISM Dvar Torah: Tefillin

The case of the Holocaust victim's tefillin

By Rabbi Baruch Lederman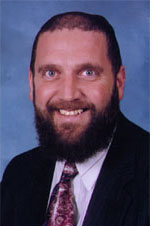 SAN DIEGO —In the summer of 2000, 16-year-old Mordechai Kaler volunteered to help in the Hebrew Home of Greater Washington in Rockville, Md. One of his responsibilities was to invite the residents to attend the daily services (minyan) in the synagogue on the first floor. Some agreed and others refused, but even those who declined were pleasant about it.

There was one man on the second floor, however, who had been quite nasty and had even cursed another volunteer when he was asked to join the minyan. The volunteer was taken aback by the man's tirade, so Mordechai undertook the challenge of speaking to the angry gentleman.

After introducing himself, Mordechai said softly but firmly, "If you don't wish to join the services we can respect that, but why should you curse the volunteer? He is here to help and he was just doing his job."

"Young man," the elderly gentleman said sternly, "Wheel me to my room. I want to tell you a story."

He and his family were taken to a Nazi concentration camp. They were all killed except for him and his father.

In their barracks there was a man who had smuggled in the tefillin shel rosh, the leather black box containing biblical passages worn on the head during morning prayers. Every day the men in the barracks would try to seize an opportunity to put on the religious gear, even for a moment, when there were no Nazi S.S. guards nearby. The men knew that they hadn't fulfilled the religious duty because they were missing the second part of the tefillin, for the hand, but their love for doing the Creator's commands compelled them to do
whatever they could.

The man continued, "But for my father that wasn't enough. My bar mitzvah was coming up and he wanted that at least on that day that I wear a complete set of tefillin. He had heard that in a barracks down the road, a man who had been killed had a complete pair of tefillin.

"On the morning of my bar mitzvah, my father, at great risk, went out early to the other barracks to get the tefillin. I was waiting by the window with trepidation. In the distance I could see him rushing to get back. As he came closer I could see that he was carrying something cupped in his hands.

"As he got to the barracks, a Nazi stepped out from behind a tree and shot and killed him right before my eyes! When the Nazi left I ran out and took the pouch of tefillin that lay on the ground next to my father. I managed to hide it."

The old man peered angrily at Mordechai and said vehemently, "How can anyone pray to a G-d Who would kill a boy's father right in front of him? I can't!"

The man pointed to the dresser against the wall and said, "Open the top drawer."

In the drawer Mordechai saw an old black tefillin pouch, crusted from many years of not being used. "Bring me the pouch," the man ordered. "This is what my father was carrying on that fateful day. I keep it to show people what my father died for, these dirty black boxes and straps. These were the last things I got from my father."

Mordechai was stunned. He had no words, no comfort to give. He could only pity the poor man who had lived his life in anger, bitterness and sadness. "I'm sorry," he finally stammered softly. "I didn't realize."

A few days later, as Mordechai was helping the men who had come to the synagogue, one of the elderly wanted to recite the prayer said on the anniversary of a death, one that required a quarom.

"I have yahrzeit today and I need to say Kaddish," the elderly man beseeched. "We only have nine men here today. You think you could get a tenth?"

Mordechai had already made his rounds that morning and had been refused by many of the residents. They were too tired, not interested or half asleep. The only one he hadn't approached was the old man on the second floor. Reluctantly and hesitantly he went upstairs. He knew the old man would scold him, but he still had to make an effort. He knocked on the door gently and announced himself.

"It's you again?" the old man asked.

"I'm so sorry to trouble you," Mordechai said softly, "but there's a man in synagogue who needs to say Kaddish today. We need you for a minyan. Would you mind coming just this one time?"

The old man looked up at Mordechai and said, "If I come this time, then you'll leave me alone?" Mordechai wasn't expecting that response. "Yes," he said in a whisper, "I won't bother you again."

To this day, Mordechai doesn't know why he then said what he did. It could have infuriated the old man, but for some reason Mordechai blurted out, "Would you like to bring your tefillin?"

Mordechai braced himself for a bitter retort but instead the man said again, "If I bring them, will you leave me alone?" "Yes," Mordechai said, "I will leave you alone."

"All right," the man replied, "then wheel me downstairs and make sure that I'm in the back of the synagogue, so I can get out first."

Mordechai wheeled the old man to the synagogue and helped him put on his tefillin.

After the services, Mordechai returned and the synagogue was empty except for the old man. He was still wearing his tefillin and tears were running down his cheeks. "Shall I get a doctor or a nurse?" Mordechai asked.

The man didn't answer. Instead he was staring down at the straps of tefillin wrapped on his left arm, caressing them with his right hand and repeating over and over, "Tatte, Tatte [Father, Father], it feels so right."

The old man then looked up at Mordechai and said, "For the last half hour I've felt so connected to my Tatte. I feel as though he has come back to me."

Mordechai took the man back to his room and as he was about to leave, the old man said, "Please come back for me tomorrow."

And so every morning Mordechai would go to the second floor and the old man would be waiting for him at the elevator holding his tefillin. Mordechai would wheel him into the synagogue where he would sit in the back wearing his tefillin, holding a siddur (prayerbook), absorbed in his thoughts.

One morning Mordechai got off the elevator on the second floor but the man wasn't there. He hurried to his room, but his bed was empty. He ran to the nurses' station and they told him he had been rushed to the hospital the previous afternoon and died of a stroke.

A few days later, Mordechai was given an award by the Jewish home for his work as a volunteer. After the ceremonies a woman approached him and thanked him for all he had done for her. Mordechai had no recollection of the woman. "Excuse me," Mordechai said, "do I know you?"

"I am the daughter of that man you helped," she said softly. "He was my father and you did so much for him. You made his last days so comfortable. When he was in the hospital he called me frantically and asked me to bring him his tefillin. He wanted to pray one more time with them. I helped him with his tefillin in the hospital and then he had his stroke."

He died wearing them - Bound to his Father in Heaven.

The foregoing true story, submitted by Rabbi Daniel Korobkin, Yavneh Los Angeles, was heard from Rabbi Zvi Teitelbaum, principal of the Yeshiva of Greater Washington in Silver Spring, Maryland. Dedicated by Fred Wolf in memory of his father Marvin B. Wolf, M.D.
Lederman is spiritual leader of Congregation Kehillas Torah in San Diego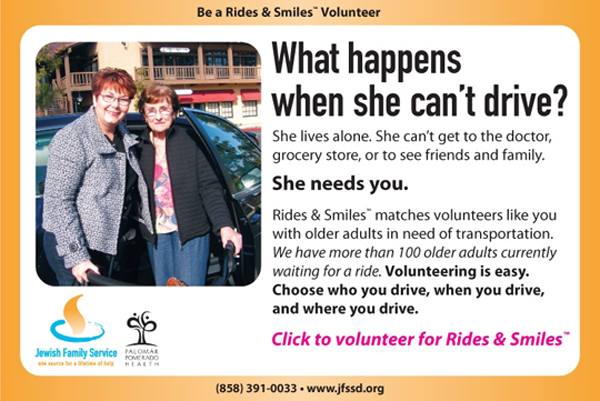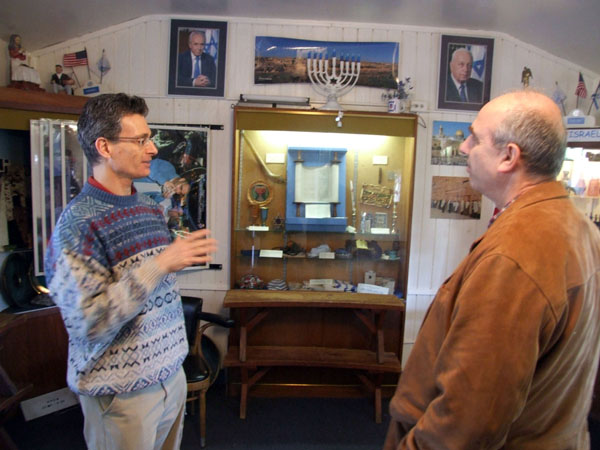 WHAT THIS COULD BE—Amnon Silberger, left, president of the House of Israel in Balboa Park, tells visitor Yoni Peres—son of Israel's President Shimon Peres (whose picture hangs on left
side of wall behind them)—about plans to refurbish the interior of the historic cottage.

House of Israel members describe plans
for better reflecting modern-day Israel

By Donald H. Harrison


SAN DIEGO—The leadership of the House of Israel is embarking on a $100,000 fundraising campaign to refurbish the interior of the venerable cottage so that the story of the modern nation of Israel may be told to the many thousands of visitors who come to Balboa Park.

Amnon Silberger, president of the House of Israel, recently gave a tour of the facility to Dr. Yoni Peres, a veterinarian who is the son of Israel's President Shimon Peres. Silberger told Peres that the cottage's location within one of San Diego's favorite destinations for tourists and residents alike offers an unparalleled opportunity for Israel to tell its story to people of many nationalities and religions.

Silberger told Peres that the House of Israel is interested in obtaining dynamic exhibits to more accurately reflect Israel than do some of the static exhibits now on display in the two-room cottage adjacent to the House of the Philippines, and across the interior park road from the Organ Pavilion.

Silberger and fellow board members said that the House of Israel wants not only to tell the story of the Jewish majority who live in Israel, but also develop exhibitry reflecting Israel's multiculturalism, showing that Israel is a land that at least four religions—Judaism, Christianity, Islam and Baha'i—consider holy.

As one of the principal high-tech nations in the world, Israel should be represented with exhibits that are interactive, Peres agreed. He noted that rather than looking at pictures on walls or at objects in display cases, visitors like to be able to activate exhibits and become involved in the subject matter.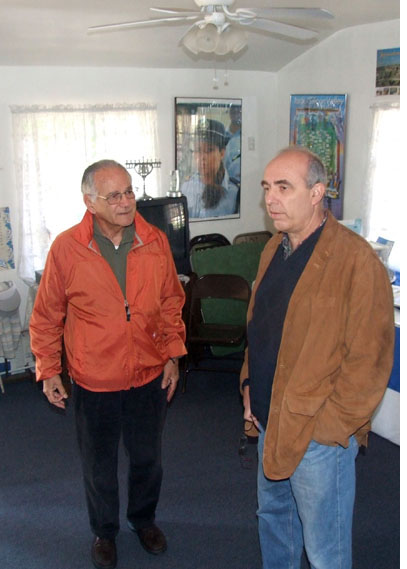 Joining in the briefing of Peres were Tibi and Tami Zohar, cochairs of the Israel-at-60 celebration sponsored by the Israel Center of the United Jewish Federation, and House of Israel volunteer Dr. Arnold Flick, M.D.

Explaining the need for refurbishment of the interior, Flick said it "reflects the many decades of heavy use ... Furnishings are shabby and neglected; the serving counter is obsolete and crowds the (main) room; exhibits are outdated and reflect an American Jew's view of Israel rarther than an Israeli's more accurate experience."

Flick said that Digital Outfit of San Diego, headed by Won Chae Matthews, has produced a set of plans and specifications for the refurbishment. The plans reflect the board's desire to finish one interior wall of the cottage in Jerusalem stone, and to provide a course around the cottage that will "accurately show Israel's journey through time with its culmination in the modern state.

Arnold Flick and Yoni Peres

"All this requires scholarship, appropriate materials, and importantly, meaningful and accessible exhibits, including multimedia continuous displays and a low-volume background sound system of Israeli music," Flick said.

Peres commented that he was quite impressed by the cottage's potential.

Harrison is editor and publisher of San Diego Jewish World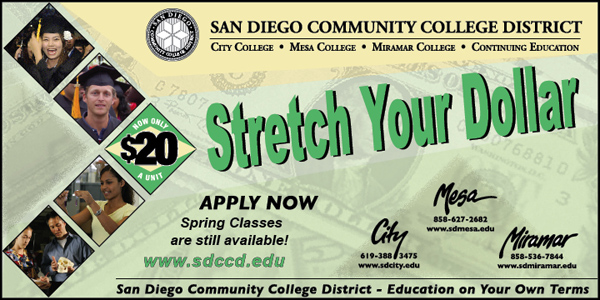 .





SAN DIEGO JEWISH WORLD THE WEEK IN REVIEW

Friday-Saturday, Feb. 15-16, 2008 (Vol 2., No. 40)

Cynthia Citron in Los Angeles: Joan Rivers' describes her play, and for that matter herself, 'a work in progress.'
Peter Garas in Canberra, Australia: Treasure of our ancestors' remembrances
Donald H. Harrison in San Diego: Son of Israel's president salutes SDSU's Middle East trust-building program
Dov Burt Levy in Salem, Massachusetts: We Jews should 'accentuate the positive'
Marissa Palin in San Diego: The Morning After: What should be done with all those Valentine greeting cards?
Ira Sharkansky in Jerusalem: Is terrorist's assassination worth price?


Thursday, February 14, 2008 (Vol. 2, No. 39)

Judy Lash Balint in Jerusalem: Terrorist feels victims' pain in last moment
Shoshana Bryen in Washington, D.C.:The avenger, the minion and the protector
Donald H. Harrison in San Diego: Youth, not a time of life; a state of mind
Sheila Orysiek in San Diego: It was no ordinary walk

Wednesday, February 13, 2008 (Vol. 2, No. 38)

Rabbi Michael Berk in La Jolla, California: What kind of plague is darkness?
Carol Davis in Coronado, California: This 'Dolly' is bound to improve with age
Peter Garas in Canberra, Australia: Writer has 'out of this world' name
Donald H. Harrison in San Diego: Aviva, what part of you would you sell?


Congressman Bob Filner in Washington, D.C.: The nation mourns death of Congressman Tom Lantos, a champion of human rights
Donald H. Harrison in San Diego: A Love to Hide refers to two relationships
J. Zel Lurie in Delray Beach, Florida: Hillary Clinton will be our next President
Ira Sharkansky in Jerusalem: Most Israelis favor strong retaliation against Gaza for rocket attacks


Monday, February 11, 2008 (Vol. 2, No. 36)

Peter Garas in Canberra, Australia: Human Rights Watch targets Israel's power cutoff to Gaza, but ignores actions by others
Donald H. Harrison in San Diego: An imaginative Israel trip for preschoolers
Sheila Orysiek in San Diego: Civil Rights Act of 1964 - Forgotten Facts
Plus: Our Australia bureau chief, Garry Fabian tells, story of his childhood in Theresienstadt, immigration to Australia



< BACK TO TOP

Copyright 2008 - San Diego Jewish World, San Diego, California. All rights reserved.