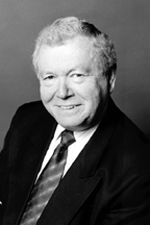 Dow Marmur is the Rabbi Emeritus of Holy Blossom Temple in Toronto, Canada. He divides his time between Toronto and Jerusalem.

He may be reached at
marmurd@sandiegojewishworld.com
San Diego Jewish World Author
RABBI DOW MARMUR


To see more recent columns by Rabbi Marmur, please click here




2009


2009-12-29—Rabbi Dow Marmur, "There are serious efforts underway to nurture religious coexistence in the Holy Land," Link to The Star of Toronto
2009-12-27—Orthodox excesses pave way for Reform growth in Israel
2009-12-27—Tzipi Livni's hesitation may account for her plummeting status
2009-12-22—
2009-12-20-
2009-12-17—
2009-12-03—Moshe Halbertal's analysis of Goldstone Report makes sense ... by Rabbi Dow Marmur in Toronto (link to Canadian Jewish News)
2009-12-01—
2009-10-18--In the Diaspora, there's troubling news about Israel . Read more
2009-06-10—--Theology often divides, but ethics can unite humanity... by Rabbi Dow Marmur in Toronto
2009-05-20—Why do Israelis argue? To show their love, commitment
2009-05-11—Six of the most compelling issues facing Israel today
2009-05-10—Bazaar like bargaining on Israeli budget may also signal way Netanyahu will try to approach Barack Obama .
2009-05-08—Being Jewish: following a religion or being part of a people?
2009-05-06—Growing Jewish-Catholic theological divisions may be downplayed during Pope Benedict XVI's visit to Israel
2009-05-05—Israelis debate necessity of a preemptive strike on Iran
2009-05-03—61-year-old Israel debates particularism vs. universalism
2009-04-29—Mexico protests Israel renaming swine flu as 'Mexican flu
2009-04-27—If world situation ever improves, it will be incrementally .
2009-04-26—Israel and Iran: between apocalypse and pragmatism
2009-04-24—In matters of religion, media should exercise tzimtzum
2009-04-22—Remember the 614th Commandment of Emil Fackenheim
2009-04-20—Yom HaShoah poses the question of how Jews will survive beyond the 21st Century — through unity or pluralism?
2009-04-19—Is new order emerging in Israeli-Palestinian negotiations?
2009-04-17—Lieberman brings Russian-style politics à la Putin to Israel
2009-04-16—Ivan the Terrible should be tried for sake of his victims
2009-04-15—Maybe Israel could use more Diaspora mentality
2009-04-14—Iran and its proxies are warming some Arabs to Israel
2009-04-14—North American campus anti-Semitism alive, sick as ever
2009-04-10--Squarely facing the issue of Gaza civilian casualties
2009-04-08—Clash between 'two-staters' and Israel's right-wing appears inevitable before Obama's arrival in Israel .
2009-04-07—

Fear of dissent among Jews is a form of enslavement


2009-04-05—Haredi women keep women out of the picture
2009-04-03—How long will Lieberman be Israel's foreign minister?
2009-04-02—Poll shows Israeli electorate has low expectations of Bibi
2009-03-31—Israel's new government fails to pass over political chametz
2009-03-30—Power, it seems, goes literally and chemically to one's head
2009-03-29—What is it about Israel that has such a special hold on me?
2009-03-27—Far too much sacrificed to form Netanyahu's government
2009-03-26—Did Israel's Labor party trade principles for portfolios?
2009-03-24—The reconciliation between Jews and Europeans...
2009-03-24—... and a comparison to Israeli Jews and Arabs
2009-03-23—Israelis asking whether Gaza civilians were abused
2009-03-22—The complicated coalition cotillion continues in Israel
2009-03-20—Vote for Diaspora Jews would be counterproductive
2009-03-19—Needs of Russian community key to Lieberman platform
2009-03-18—Shalit case points up dangers of dealing with terrorists
2009-03-16—Peace prospects gloomy on eve of Netanyahu government
2009-03-12—Haman! Hamas! Shalit debate gets intense in tents
2009-03-11—Crying with one eye; laughing with the other
2009-03-10—Financial and political 'blackmail' mar Israeli democracy
2009-03-09—As Arabs begin to unify, Israelis are fragmenting
2009-03-06—Hillary Clinton challenges four right-wing Israeli positions
2009-03-05—Can Israel's counter-cyclical economy profit Netanyahu?
2009-03-04—Three retired generals vie for Israel Defense Ministry
2009-03-01—So you think you've got tsoris? Look at Israel's politics!
2009-02-27—Did Israel derive any benefit from the Gaza War?
2009-02-26—Obama administration already requiring Israelis to take softer line on Gaza
2009-02-24—Bibi Netanyahu's coalition-building dilemma
2009-02-23—As Netanyahu forms a coalition, two 'clocks' tick
2009-02-22—Beware of Avigdor Lieberman's anti-Arab campaign
2009-02-19—The contest among Likud, 'Likud Light' and 'Likud Stout'
2009-02-18—Should murderers be freed to secure Shalit's freedom?
2009-02-16—Lieberman's Arab views cancel his religious issues appeal
2009-02-13—

Can Netanyahu go from salesman to statesman?


2009-02-10—

Election 'issues:' Bibi's schnitzel and Tzipi's salad


2009-02-09—
Yes, we must vote February 10, but for whom?

2009-02-09—Internal Catholic politics should not concern Jews
2009-02-08—If 'right of return' applies for Jews of Gush Etzion, why not for Palestinians of pre-1948 Israel?
2009-02-05—Orthodox rabbinate humiliates Fackenheim family
2009-02-04—An unsolicited plan for Mideast peace
2009-02-03—Hamas puts the cat among the pigeons
2009-02-02—Hamas and Turkey's Erdogan aid Likud
2009-02-01—Fewer traffic deaths in Israel during wars
2009-01-30—Israeli election campaign gets nasty
2009-01-28—Images of Israelis, Diaspora Jews contrast
2009-01-27—Are Israeli police staying above politics?
2009-01-26—Israelis waiting for George Mitchell, envoy
2009-01-25—No clear consensus likely to emerge from Israel's Knesset elections February 10
2009-01-23—
Want citizens as friends in the Middle East? Then, do not embrace their governments!

2009-01-18—For some, morality is decided by numbers
2009-01-16—Olmert's political posturing during wartime
2009-01-15—Obama sure to bring fresh Mideast ideas
2009-01-14—Hamas is divided over goals of its war
2009-01-13—Israel, Jews have more friends than we know
2009-01-12—
The Gaza War and Israel's elections

2009-01-11—Can Israel pursue war and keep its values?
2009-01-09—Fighting, talking and praying over Gaza War
2009-01-07—Gaza war may vindicate Olmert on Lebanon
2009-01-06—Others see Israel's fighters as the IDF, but for Israelis they are children, spouses, parents
2009-01-05—Hamas' destruction is Israel's purpose
2009-01-02—Should Israel be the David or Goliath?

2008
2008-12-31—Bombing halt may be in Israel's interest
2008-12-30—Beware of well-meaning hypocrisy
2008-12-26—
Is Netanyahu now really in the center?

2008-12-05—Pathological hatred of Jews, westerners spurred the Islamist terrorists in Mumbai
2008-12-01—Interfaith dialogue's benefits and pitfalls
2008-09-08—Non-practicing vegetarian chooses to make a kosher compromise
2008-09-01—
Interfaith dialogue best at grassroots level
2008-07-15—Involving neo-Nazi youths in research led to turnaround in their attitudes

2008-07-01—In aftermath of Golubchuk case, Canada grapples with when a patient is dead
2008-06-19—Jews and Canada's First Nations have much to learn from each other's experiences
2008-06-06—

New Yorker brings California-style Jewish healing service to Anglophone Toronto


2008-05-15—

Gay clergy issue prompts some Canadian congregations to leave United Synagogue


2008-05-08—

Oh, Canada: Do you honestly think that Jerusalem is not a real part of Israel?


2008-04-29—Shas leaders: so 'religious,' yet so corrupt
2008-04-28—

How Israel at 60 differs from Israel at 50


2008-04-27—Is Kadish kaddish for Pollard's freedom?
2008-04-25—

Syrian-Israeli peace: genuine offer from President Assad or just a cynical ploy?


2008-04-23—Israel's brightening diplomatic picture
2008-04-18—In Israel, water is an issue that is of both technological and theological concern
2008-04-17—Jimmy Carter's unwelcome benevolence
2008-04-15—Christian Peacemaker Teams (CPT) provide necessary peace presence in Hebron
2008-04-13—

Eric Yoffie v. John Hagee: Round One


2008-04-11—Jews must recognize the new Poland
2008-04-10—

Israeli news diet: peace, democracy, sex


2008-03-31—Some advantages to a peace with Syria
2008-03-30—Anti-Israelism: The new anti-Semitism
2008-03-28—

Israel's confounding aliyah problem


2008-03-27—Requiem for the Winograd Report
2008-03-26—Christian liturgy profoundly impacts Jews
2008-03-25—The plight of Christians in Arab states
2008-03-21—John McCain: A true friend of Israel
2008-03-20—Pragmatic reasons to release Barghouti
< BACK TO TOP