Sunday, May 18 Community Israel Independence CelebrationWednesday, May 28 JFS~Ellen Saks lecture on mental illness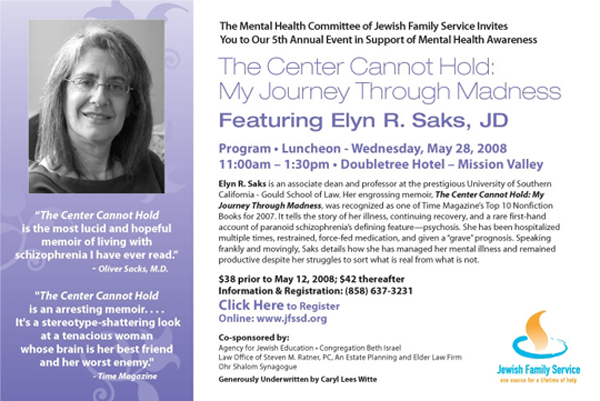 WEDNESDAY, JULY 23-MONDAY, AUGUST 4 Temple Solel trip to Israel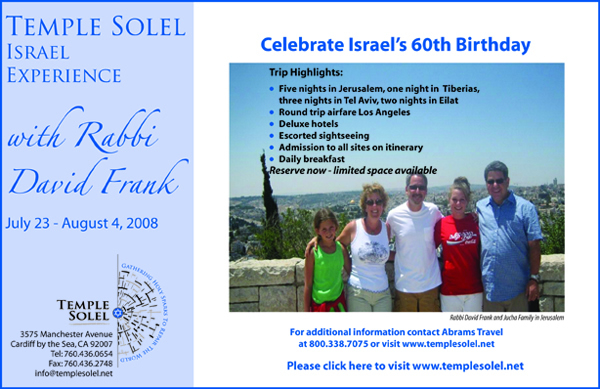 THE JEWISH CITIZEN


And what if you are wrong, Jimmy Carter?

By Donald H. Harrison


SAN DIEGO--People like former President Jimmy Carter never fail to make me wonder if they ever consider what would happen if they are wrong.

Suppose, for example, that Israel were lulled by the vague promises of master Hamas terrorist Khaled Mashal that his followers would be willing to live alongside Israel in peace, provided Israel returned to its pre-1967 borders--although at the same time Hamas would never recognize Israel.

Suppose further that Mashal lied—oh please, don't tell me that a terrorist is bound by honor to his word—and that once Israel gave up some of its strategic depth, Hamas, Hezbollah, Fatah—all supplied by Iran—launched a coordinated military action against Israel with the intent of once and for all driving the Jews into the sea.

That's what the Arabs wanted to do before 1967, and now with the nearly-nuclear Iranians they have a powerful ally.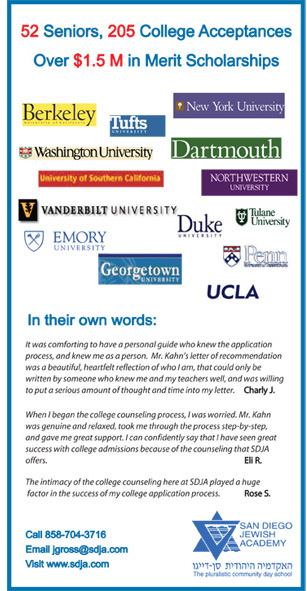 Besides the sea, just where would the Jews go, if they could not win once again and thereafter have to start the "Middle East peace process" all over?

Would the United States of America provide a refuge for all the Jews of Israel?
I can't ask that question without remembering the episode of the St. Louis—the ship that went from country to country including the United States looking for a place to land refugees from Hitler's Europe. No one would let the refugees in. They had to return to whatever Hitler might have in store for them.

During the time of the Holocaust, every country had an excuse. The economy was bad—as it has become once again. Some people said they didn't want to import racial problems—and who's to say that a massive influx of Jews to the United States wouldn't cause resentment and a dramatic increase in anti-Semitism?

Then there is the question of whether Israelis would be expected to disperse through the United States, or would America be willing to give them a state of their own?

Before the Balfour Declaration, Zionists used to debate where Jews ought to establish themselves. Sure they thought, Jerusalem and environs would be nice for religious reasons, but suppose it was unavailable? They thought of Uganda. They thought of the Baja California peninsula.

Now, I wonder, would the United States say, "take Alaska" or "Hawaii is always beautiful" ? Or, would our leaders say, "we want to take you to our hearts and heartland—create a state on the Great Lakes as Mordechai Noah once attempted to do"? Would Jimmy Carter say, "I guess I was wrong about all that—but Georgia is big enough for all of us. Come to Plains"?

My guess is that Americans, if they let the Israelis in at all, would insist that they disperse throughout the continent, and thereby abandon the entire concept of a Jewish state.

And what of Israel's staunch friends, the evangelical Christians? If somehow the ingathering of Jews in Israel were to be reversed—and the time of the Second Coming in their belief system were to be delayed rather than advanced—would the Evangelicals still declare their undying friendship for the Jews? Or would we simply be an alien, un-Christian presence here in the United States, which they describe as a "Christian country"?

Not having been targeted for extinction as a people—not having been chased from country to country—I don't think most Americans understand the maxim of Israelis that surrender is not an option, that it is better to stay strong against the Arabs, even if the rest of the world disapproves.

It is said that we Jews are stubborn, stiff-necked people. Thank God for that. Without our stiff necks, we might not remain a people.

Harrison is editor and publisher of San Diego Jewish World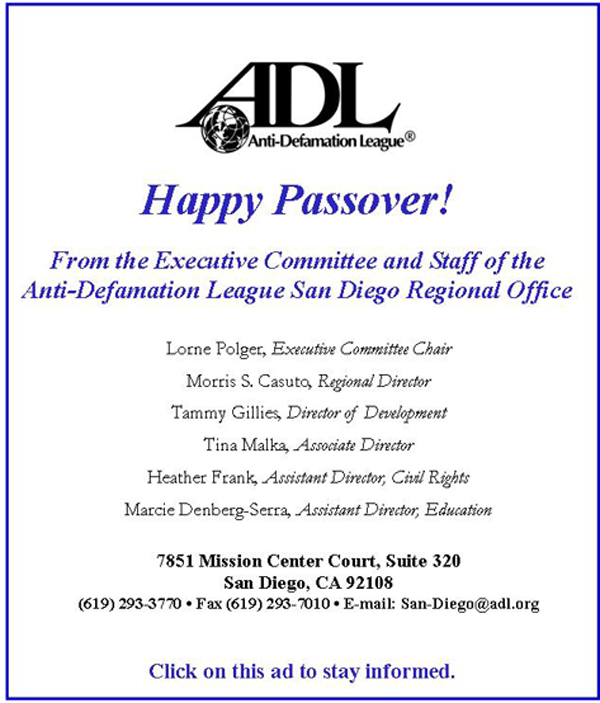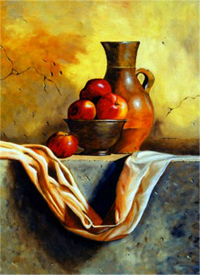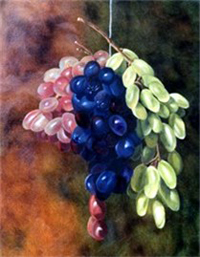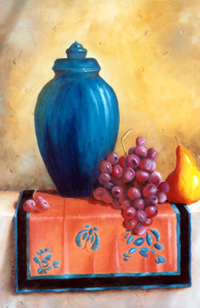 STILL LIVES—Sheila Orysiek's "Lillies;" "Apples;" "Grapes;" and "Jarring Blue"



REFLECTIONS

Confidence counts; kindergarten counts
By Sheila Orysiek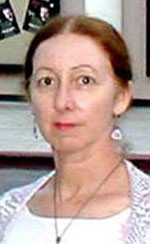 SAN DIEGO—As the door to my dancing life began to close after forty years of joy, it left a huge gaping hole in my life. For all those years it had given structure to the day, purpose to my time, goals to attain and, yes, gratification. Of course, I knew it would happen - and I tried to prepare for it, but the actual event was nonetheless difficult and painful. I still dream of being in ballet class - still feel the wind going through my hair as I speed along in a series of turns across the stage.
As retirement approached I planned as much as possible to replace each of the values dance represented in my life. The exercise value was replaced by riding my bike around a lake and walking. I tried replacing the restorative value and the sense of belonging to a community by going back to my Jewish heritage.
My daily walk takes me past a neighborhood church. Somehow we gather impressions about the places we pass and I could feel the community warmth emanating from this church. I could hear them singing, see the children playing, watched them greet one another warmly. It made me long for such a community to which to belong. It also reminded me of my own ancient heritage and so I set out to reconnect to it.
This was not the first time I had tried to reconnect. Two attempts about 20 years earlier did not work out well. In one instance the community valued the pews above the people sitting in them. On another occasion a particular group simply couldn't believe that a dancer could have a home, husband, child and be a moral person; they assumed "being on stage" meant being "available." I got tired of trying to disabuse them of this assumption. However, this time I was fortunate on my essay into a synagogue community and it has filled out many empty spaces. I've been able to find my niche and enrich my personal world.
Filling in the artistic piece of the puzzle as the dancing door closed, was more difficult. Writing certainly helped and connecting the writing to the dance was a natural fit. But, creating something (hopefully) artistic was more challenging until a friend invited me to accompany her to art class. I've always liked to sketch and paint but never had any confidence in it. The teacher was kind and encouraging and I found I enjoyed the classes very much. It was fun to discover this part of me which I had no idea was present.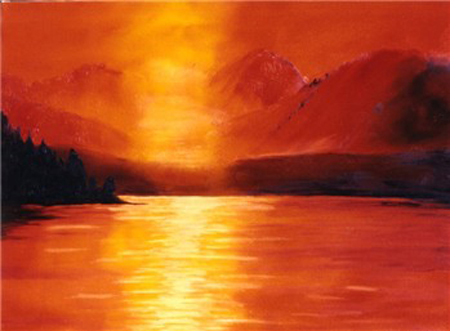 Fortune smiled and I was able to enter one of my paintings into a juried show and several hang on my walls as well as walls in other places. After three years of art class I am able to paint on my own, but I haven't pursued this piece of my life. Without a teacher actively encouraging me - I lack confidence in it. I think it goes back to kindergarten.
There were twenty children in our class and six easels. The teacher rotated opportunities at the easel for each child. The first time she allowed me to stand at the easel was the last
"Sunset" by Sheila Orysiek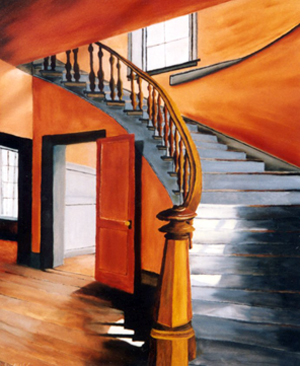 time. She had instructed us to carefully wipe our brushes against the inside lip of the paint pot so that the brush wouldn't carry too much paint and therefore run down the canvas. Well, Sheila got so excited when her time came to paint, she forgot to do that! And - oh my goodness - I had a streak of bright red paint running down the canvas!
The teacher ran over and wiped it up before it got to the bottom; loudly scolding me all the while. She never allowed me to paint again. And how I longed to paint! Each morning when she announced which children could paint - I turned away so I wouldn't see them putting on their aprons while my apron staying unused on a shelf. To keep me busy she gave me a broom to sweep the floor. No, I'm not trying to sound like Cinderella, but I'm also not making this up.
The tag line "All I really need to know - I learned in kindergarten" is truer than we know. I am acquainted with someone who never sings; he was told in
"Old Court House" by Sheila Orysiek

kindergarten that he had a terrible voice. One wonders how many other activities and talents have been blighted in this way. Sometimes we spend the rest of our lives overcoming kindergarten. But there is also a certain balance when we look beyond a single episode and view life as a whole.
I began my study of ballet comparatively late. Though I did have the physical equipment and dedication it was evident that time was against me - so everyone said and so I understood it; except for one lady.
She wasn't a friend - only a casual acquaintance. At that time I was running the business end of a large in/out patient psychiatric practice and this woman was the wife of one of the doctors - she had come to meet him for lunch. As she waited for him we began to chat and I told her how much my dancing meant to me and how little expectation there was that I would be able to perform because of my comparatively late start even though I had already been studying for almost ten years. She refused to believe it.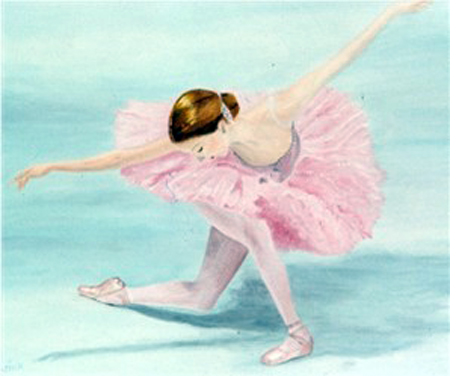 I carefully explained that though my studies were going well - the odds were set against me. She refused to believe it. I further explained that a younger dancer would always be chosen ahead of me. She refused to believe it. I told her that a comparatively older body probably wouldn't continue to improve as much as a teenage body. She refused to believe it. I told her there was no reason for anyone to hire a comparatively older dancer. She refused to believe it. I told her that no one would want to see a comparatively older dancer on stage. She refused to b elieve it.
As I sat across from her I mentally put down her reasons for refusing to believe these facts to a lack of knowledge about dance and especially about the highly selective world of ballet. Though I never saw her again, her voice remained in my head, troubling, niggling, tickling, prickling and finally goading me. Her insistence caused me to double my dance class schedule, quit my lucrative employment and pursue my dream. She was right - the dream was there - and I was able to capture it.

Though my ballet teachers were exceedingly positive about my progress and growing capabilities, this woman was the only positive voice concerning the possibilities for actual employment and performing opportunities - and it was her utter insistence that changed my life.
So, there's the balance; one voice scolding a four year old about a drip of paint and another voice refusing to believe that a dream was impossible.
Balloon Utopia

Sandi Masori
619 339 8024


!
My ancient fathers need not fear.
I can't forget that I am here.
Jerusalem, you're part of me;
I know that you will. always be.

If I forget you, oh, Jerusalem
Let my hand forget her skill
If I forget you, oh, Jerusalem,
Let my voice be ever still!
Let my voice be ever still!

(c) Hal Wingard 2008; composed June 14, 1978 with dedication "To Myla"


#48 The Wisdom of Chelm

If wisdom's what you're looking for
Within the Czar's wide realm,
You have no need to look beyond
The tiny town of Chelm

In Chelm reside the wisest men
As well as wisest wives,
With Rabbi Wise the wisest man
To wisely guide their lives.

Though wisdom is no substitute
For herring on a dish,
A man cannot be called a man
Who thinks of only fish.

So, share in wisdom for a while.
All you have to do
Is settle back and let me tell
Some tales of Chelm to you.

Tales of Chelm, tales of Chelm
Tales of Chelm, Tales of Chelm

While walking under sunny skies
Late one afternoon
Two scholars argued on the worth
Of sun compared to moon.

"Well, we'll let Rabbi Wise decide,"
The two of them agreed.
So to the Rabbi's modest home
They walked in rapid speed.

The rabbi heard their deep concern,
Nodding with his head.
Then slowly and deliberately,
This is what he said:

"It's clear the moon has much more worth.
It shines in dark of night.
For who needs sun at peak of noon,
When day's already bright?"

Tales of Chelm, tales of Chelm.
Tales of Chelm, tales of Chelm

A student at the Hebrew school,
While deep in study there,
Rubbed his hand across his chin,
Never touching hair.

Then worried by the sudden thought
Of life without a beard,
He rushed to wise old Rabbi Wise,
Explaining what he feared.

"My father has a fine thick beard,
But, Rabbi, I have none.
I cannot bear to live my life
Never having one."

"Relax my son," the Rabbi said,
"No boy is like the other.
"Some of them resemble dad,
"But you take after mother."

Tales of Chelm, tales of Chelm.
Tales of Chelm, tales of Chelm.

A student and old Rabbi Wise,
While on the way to Brest,
Engaged a room within an inn
To spend the night at rest.

Next morn before the cock could crow
A servant came to knock
The student rose and by mistake
Donned the rabbi's frock.

He went downstairs to get some bread,
And in the darkened hall
Saw himself reflected from
A mirror on the wall.

And staring at the rabbi's coat
He slowly shook his head:
"The boy I told to wake me up
Woke Rabbi Wise instead."

Tales of Chelm, tales of Chelm
Tales of Chelm, tales of Chelm

A scholar known for innocence
In matters of the earth
Was stunned one day when he was told
His wife had given birth.

He ran to Rabbi Wise and cried:
"A problem now is mine!
I'm married only three short months,
And babies come with nine."

"Well, three months you have lived with her;
Three months, she with you.
Together, yet another three.
You know these facts are true.

And if you total all the months,
The sum will be just fine:
Three plus three and still three more
Easily make nine."

Tales of Chelm, tales of Chelm
Tales of Chelm, tales of Chelm

Two scholars ventured on a walk
One grey and misty day,
But only one had thought to bring
Umbrella for the way.

A short time out a grey cloud burst,
And rain poured from the sky.
"Open your umbrella up!
How else will we stay dry?"

There is no use," the answer came.
"It's holey as a sieve.
No way that it will keep rain out
As long as we may live."

"Then why'd you take it on the walk?"
The other asked in pain.
"Well, how was I to ever guess
That it would start to rain?"

Tales of Chelm, tales of Chelm
Tales of Chelm, tales of Chelm

One winter night a passing storm
Took pause along its way
To cover Chelm in fluffy snow
Before the break of day.

The first to wake was Rabbi Wise,
Who even from his bed,
Was awed to see the flawless snow,
As to himself he said:

"How can the shamus go to call
The minyan out to pray?
He'll mar the snow with shamus prints,
Destroy the white display.

Now, what I need is seven men—
All blessed with sturdy backs—
They'll lift him high and carry him
So he will make no tracks."

Tales of Chelm, tales of Chelm
Tales of Chelm, tales of Chelm

You've wondered maybe as I've sung
Just how it all began.
Did so much wisdom come to Chelm
According to a plan?

Well, it is said that long ago,
When souls were scarce in Chelm,
An angel came to pass some out
And populate the realm.

He carried souls in two large sacks—
The one with foolish kind;
The other held the wisest souls
That ever you could find.

He planned to leave a few from each,
But one sack split its middle
Spreading souls of just one sort...
But which is still a riddle.

Tales of Chelm, tales of Chelm
Tales of Chelm, tales of Chelm

(c) Hal Wingard 2008, composed June 30, 1978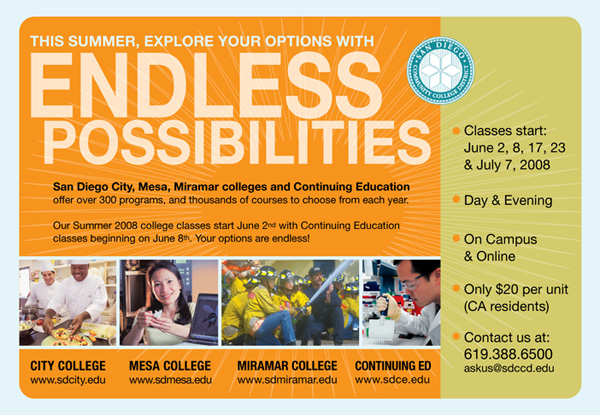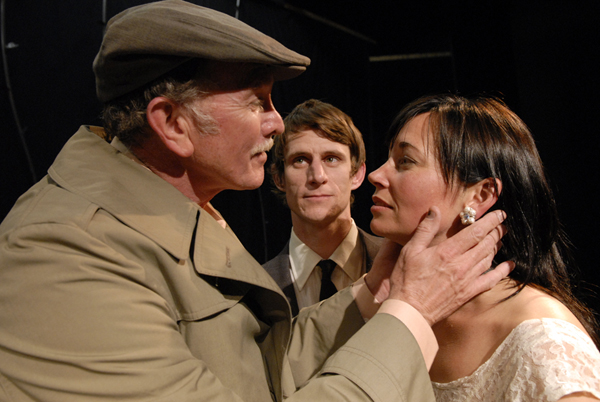 SOUL KISS—Charlie Riendeau prepares to give bride Kristianne Kurner a transformative kiss
as Joshua Everett Johnson (in middle) looks on. Photo by Adam Brick

A 'Kiss' that completely shook their world

CARLSBAD, California—The first time I saw Prelude to a Kiss by Craig Lucas (another one of our Jewish Stars) was at the South Coast Repertory Theatre in 1988. It was commissioned by and originally staged there. It went on to Broadway, directed by Norman René Lucas' partner, in 1990. It starred Alec Baldwin and Mary Louise Parker who played Rita and Peter, the two young lovers. Later it garnered a Tony nomination for Best Play and was also a finalist for the Pulitzer Prize for Drama. And while it didn't take home any statues, it nonetheless is a charming little play worthy of seeing.
Award winning New Village Arts Theatre in Carlsbad and award winning local director Delicia Turner-Sonnenberg (The San Diego Theatre Critics Circle presented her with the Des MacAnuff New Visions Award at their 2006 Craig Noel Awards Ceremonies) have teamed up again to present this fantasy/comedy/ romantic love story. And yours truly was taken in from the get-go!
Picture this: Shortly after your wedding ceremony and kisses are exchanged, a stranger, and an elderly one at that (Charlie Riendeau) asks if "he can kiss the bride?" Without any further ado, he plops a big one on her lips; lights flash, amazed looks abound, confetti rains down from the 'sky' and without any warning, magically, their souls are transferred into each other's bodies. You heard me right. She thinks, acts and recalls his way of being and visa versa. What a great premise and what a smart cast to have pulled it off as convincingly as the actors in this charming play have done.
But let's back up! We first meet Rita (Kristianne Kurner) at a dance club in New York City. She is with her date Taylor (Tim Parker) and they seem to be having a good time. Enter Peter (Joshua Everett Johnson). Peter and Taylor work together. He hands Rita over to Peter and while he gets drinks for them all, the two talk Freud among other things, and it is love at first sight. Both find common ground and before the night is over they are in Rita's apartment. Not too much longer after this one nighter, he and his 'stuff' move in.
Two months later they are talking marriage but not before we meet Mrs. Boyle (Katherine Herbruck) and Dr. Boyle (Jack Missett), Rita's wacky parents. They are convinced that Peter is on the up and up for their daughter and agree to the marriage. At the wedding, everyone is so wrapped up in the young couple; they barely paid attention to the 'Kiss'.
Off the couple go on their honeymoon expecting marital bliss, when after a few days, Peter realizes his wife isn't the woman he once knew or fell in love with, for that matter. She is forgetful about little things that once occupied their conversations and her personality is just off the mark. Her passions and her dreams had done a complete about face, much to Peter's chagrin.
With parts of the play being narrated at certain intervals by Peter, we are brought up to date on how and what Peter is thinking and what his next moves might be to get his wife's soul back into her. He seems to be the only one concerned that his wife's body is occupied by an old man's. When Rita goes crying home to her parents because Peter is…well, whatever, they bar him from even talking to her. They refuse to see the changes, claiming, "People get like that after the honeymoon".
When Peter finally has a chance meeting with the old gent, they go back to his place to see if they can't get the mess straightened out, because it is now obvious to him as well, that Peter's wife's personality has inhabited his body and things aren't all the wonderful. "I now know I should have flossed more," he confesses.
Both Kristine Kurner and Joshua Everett Johnson are perfectly matched for their respective roles. They play off each other convincingly enough. Their relationship looks real, feels real and convinces. More than anything, it's also fun to watch it grow, fade and come back, ultimately. Hers and Riendeau's roles are especially complicated, as they have to take on the task of being the opposite sex while still in their own bodies and still maintain a sense of dignity. Both do so persuasively and sensitively.
Joshua Everett Johnson, who has just taken on the role of new Artistic Associate at NVA (and well deserved), is one of San Diego's rising stars. He has shown his versatility in both serious drama as well as comedy as he has so convincingly done in this production. His deadpanning with seriously funny situations has opened new doors for him. And Riendeau, another resourceful actor has shown yet another side with his soft-spoken awareness of what was happening to him as another person. He too is excellent.
Both Katherine Herbruck and Jack Missett are perfect as the off-the-wall parents. They are so wrapped up in their own minutia that they don't notice their daughter isn't their little girl any more. Tim Parker is right as Taylor and the rest of the ensemble is uneven to good.
Esther Emery's whimsical set design in the forms of moveable metal shapes opening and closing on the couple in heart shapes, curlicues sculptures and background ornament is perfect for this fanciful tale. Jason Bieber and Ashley Jenks' lighting design and Amanda Sitton's and Kristianne Kurner's costumes work perfectly well with sound designer Tom Jones' Sarah Vaughn's (early on) mood music.
New Village Arts has been going through some management changes as well as personnel changes. That old adage that "The show must go on" has been applied to this wonderful company and they have managed to pull another rabbit out of the hat in the form of a well-cast, well-directed and well-done show.
Prelude to a Kiss will continue through May 18.
See you at the theatre.
Friday-Saturday, April 18-19, 2008 (Vol. 2, No. 94)

Carol Davis in San Diego: Speaking of Pharaoh's Egypt: Aida is back
Eran Lerman in Jerusalem: Israel has domestic political chametz which
it would be well to sweep out before Pesach
Rabbi Dow Marmur in Jerusalem: In Israel, water is an issue that is of both technological and theological concern
Sheila Orysiek in San Diego: Chapter Four in the serialization of her novel, Reluctant Martyr
William Propp in La Jolla: David Noel Freedman: an appreciation
Adventures in San Diego History:We begin a series of stories from the 1949 Southwestern Jewish Press in which each Jewish organization was asked to tell its history and activities.





< BACK TO TOP

Copyright 2007-2008 - San Diego Jewish World, San Diego, California. All rights reserved.