Sunday, May 18 Community Israel Independence CelebrationWednesday, May 28 JFS~Ellen Saks lecture on mental illness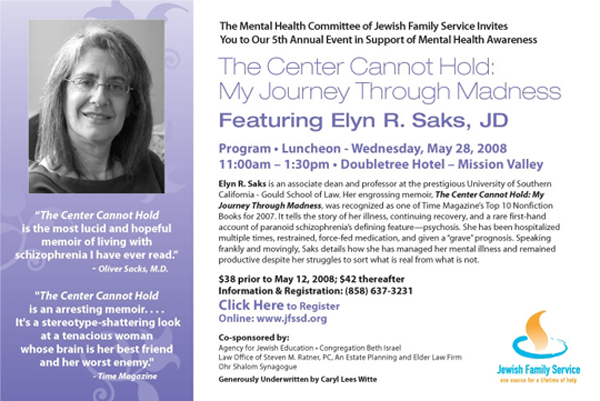 WEDNESDAY, JULY 23-MONDAY, AUGUST 4 Temple Solel trip to Israel
Syrian-Israeli peace: genuine offer from President Assad or just a cynical ploy?

By Rabbi Dow Marmur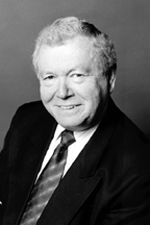 JERUSALEM—Politicians on both sides are blowing hot and cold over an Israel-Syria accord. Sometimes it's the Syrians who denounce Israel as an intransigent war monger and/or make public statements, as their president did Thursday, suggesting that Israel will accept giving up the Golan Heights. At other times, it's Israelis who say that they want peace with Syria and/or that they won't negotiate with it because it's a terrorist state.

All this suggests that talks are probably going on and what the public is being told is only the grandstanding, not the truth. The fact that Prime Minister Olmert's office will neither confirm nor deny the rumors is particularly ominous. Yet, what the media tell us doesn't make much sense.

True, there has been a move for some time now in Israel to make peace with Syria. Turkey was to be the go-between, as it's rumored to be now. But it was always assumed that Syria was so closely tied to Iran that, even if it wanted peace with Israel, it couldn't afford it. Meddling in Lebanon through Hezbollah as the agent of Iran has always seemed more important to it than regaining the Golan Heights. So what has changed, if anything?

Israeli politicians from the right and the center have rushed to the microphones to point out that the Syrian border has been peaceful all along, so why fix something that ain't very broke? Even Prime Minister Olmert, with family and entourage, has been vacationing in the Golan Heights, because there's no security risk there.

The attack on what's now certain to have been a plutonium facility built by the North Koreans has not moved Syria to retaliate. But that doesn't mean that it would want peace with Israel, especially now when a US congressional committee is about to expose the whole affair to the embarrassment (or worse) of all concerned.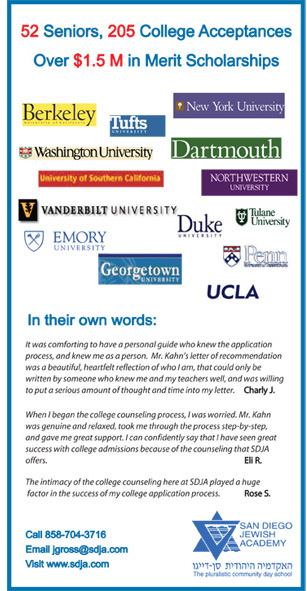 Even people who seem to have some insight into the inner workings of the Israeli diplomatic and defense establishments seem puzzled. The only answer they come up with is that it's likely to be a spin by Olmert. But what may he possibly have in mind?

It's quite obvious that before Israel ratifies a treaty with Syria there'll have to be a referendum. Does Olmert want to combine it with elections and suggest that a vote for him is a vote for peace with Israel's neighbors and that the Israeli public will buy it?

He'll throw in his negotiations with Mahmoud Abbas, the President of the Palestinian Authority, for good measure to present himself as the only politician able to bring peace to the Jewish state. In this context, even the possible cease-fire (of sorts) with Hamas in Gaza may serve his purpose.

t's possible that his pollsters have suggested that the only way he can be re-elected is on such a ticket. If he can (1) make peace with Syria, (2) enable a Palestinian state to be established without the immediate take-over by Hamas, and (3) capitalize on the seemingly successful negotiations that Foreign Minister Tsipi Livni conducted with several Arab states during her recent visit to Qatar, he may be making the Israeli electorate an offer it cannot refuse, even if he rescinds on his promises afterwards.

On the other hand, as the opposition suggest, it may only be a shameless spin by a man who has no principles beyond the quest for power and a talent for manipulation. Or it may be something that nobody has thought of yet. All suggestions gratefully receiv

Dow Marmur is the Rabbi Emeritus of Holy Blossom Temple in Toronto, Canada. He divides his time between Toronto and Jerusalem.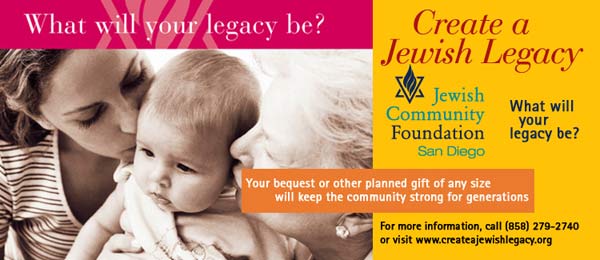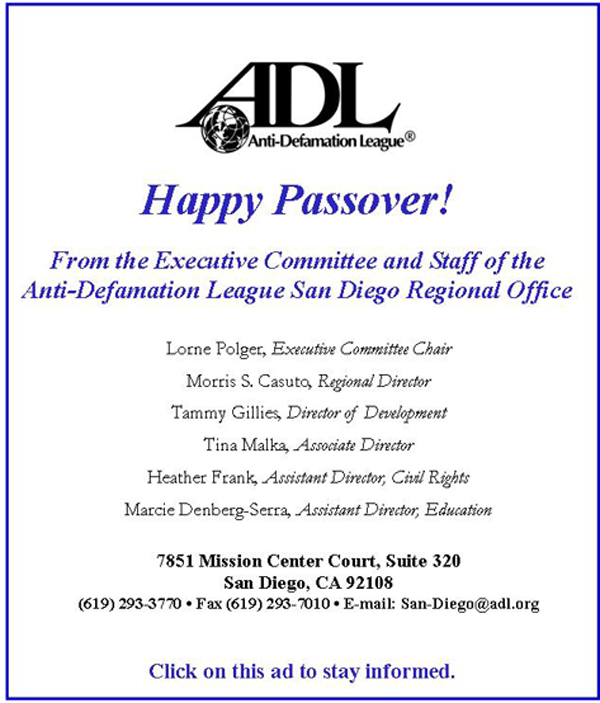 THE VIEW FROM JINSA

Syrian-Korean nuclear program mysteries

By Shoshana Bryen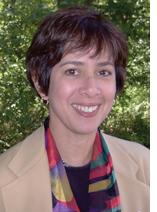 WASHINGTON, D.C.—Syria and North Korea are/were pursuing something that appeared to be nuclear-related. Israel destroyed it, the United States approved and today the CIA is giving some of the details to Congress. One might think the United States and Israel would be pleased that their respective tough lines are vindicated, but both wish knowledge of North Korean activity in Syria would disappear. As Adam and Eve discovered, however, you can't un-know and you must face the consequences.
The United States has been part of the Six Party Talks designed to get North Korea to divest itself of its nuclear weapons program and stop sharing nuclear-related technology. The Yongbyon reactor has been closed (at least temporarily) but North Korea is balking at discussing its clients - presumably including Syria. The Administration had previously insisted that North Korea tell all, but now is asking only that North Korea "acknowledge American concern" about proliferation. In exchange for the mild nod in our direction, the United States is prepared to take North Korea off the list of terrorism supporting countries.
"Acknowledging American concern" is a very small price for North Korea to pay to be restored to the family of nations. Perhaps this explains Congress' insistence that the CIA come and talk. Details about proliferation to Syria would incline Congress to keep North Korea on the list. Odd is the day we expect Congress to take a harder line on the old Axis of Evil than the President.
Remember the Axis? Iran and Iraq were pretty obvious, but we had wondered how North Korea got to be the third leg. It was because of the proliferation of nuclear- and missile-related technologies; North Korea was a partner to Libya and remains a partner to Iran and to Syria.
It was one of the Administration's finest moments - understanding links between Asians, Persians and Arabs based on separate but similar interest in acquiring nuclear capability. Understanding that unlike peoples can have overriding common interests. Understanding that the world had grown smaller, tighter and closer. It was precursor to the very correct understanding that Sunnis and Shiites have worked, do and will continue to work together for their greater common interest - ridding the region of Western influence and spreading radical Islam. And understanding that evil is evil - Kim Jong Il's starvation of his own people, pauperizing the country in pursuit of missile and nuclear technology is related in theory and in practice to Saddam's manipulation of the Oil for Food program in ways that killed more than 5,000 Iraqi children every month (according to the UN) until we stopped him.
So what happened to the President? Why the new, conciliatory attitude? Legacy? We sincerely hope not, but can find no other explanation for the unseemly rush toward a new deal with North Korea that leaves its proliferation activities secret and ongoing.
And what about Syria? And what about Israel?
Bryen is special projects director for the Jewish Institute for National Security Affairs






Nancy Harrison
cruise & tour specialist
(619) 265-0808



Not only better prices, but excellent, caring service!
Balloon Utopia

Sandi Masori
619 339 8024


!


Is afikomen needed if 'end product' near?

By Gerry Greber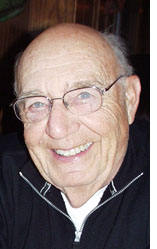 CARLSBAD, California—Marilyn and I recently had been invited to join a seder at the home of a close friend. Since we do not have family nearby—they live in either Westport CT., LA, or in a shtetl in Poland—we were delighted to have been invited to join them
Within the seriousness of the story of Pesach, there is a bit of joviality in our celebration. It is for the children who have sat patiently during the telling of the suffering of the Hebrews and the pains of bondage, leading to the journey through the desert with all its traumas, to final freedom in the promised land. The break in the seder comes with the search for the afikomen, and the reward to the finder.
This is very important for, as you are aware, the seder cannot be completed without the return of the afikomen. Therefore, the person who finds it is rewarded for his search. As an incentive to turn it over to the leader of the seder a prize is given to this lucky individual. Sometimes the head of the seder, usually the father or grandfather, rewards the child with a small gift, perhaps a promise of money or a toy the finder would like. If there are more than one child searching, the finder gets something but the others all get something for theireffort and enthusiasm.
Instead of searching for the usual afikomen this last Seder, the four grandchildren of our friends searched for hidden treasures they probably will never forget.
Right after the dinner break they were told there were 14 small plastic bags, hidden around the home, which contained something very rare and unusual. This item was going to be a substitute for the afikomen so it was necessary to be found so that the service could be finished. They were told that inside the bags was something that was found by archeologists and was at least 35 million years old. The person who put the hunt together obtained this by purchasing part of it at an archeological event.
The children took off like a bunch of comets and began to turn the house upside down to locate as many of the bags as possible. The rewards were going to be interesting.
Things were quiet for a while. I thought that was the real purpose of the hunt being set up this way was so that the adults could sit around the table and talk without interruption. It was working. We did exactly that and were having an interesting evening.
Suddenly, a "ge-shry" arose in one of the back rooms—a bag was found. This was soon followed by further noises indicating a series of successes and all fourteen bags were soon found by the searchers. The children brought them into the dining room to show them to us and collect their rewards.
Being very curious I went over and examined one of the bags. And then another, and still another. All the items were identical—what appeared to be small Ziploc plastic bags containing round irregular shaped black lumps. I asked the donor what it was and where did she get it. The donor told me she bought it at the "Tucson Gem and Mineral Show which is the largest gathering of rock hounds, fossil hunters, gem miners, and people who love them." She also told me that it was 35 million years old.
I asked the donor what it cost her and she said "a pound of this stuff cost $100.00. Since each bag contained about 2 ounces that made the contents of each bag worth about $12.50. That's a very nice, dollar wise, surprise gift to each child especially if they found 3 or 4 of these bags as some did.
But the real question was what was this archeological find, "over 35 million years old" that could have such value? And why was it that anyone would think of selling it to visitors. Are you ready? It's "dinosaur poop"!!! Yes you read it right. Dinosaur poop. Although she called them "dinosaur turds" it was the "product" from a prehistoric turtle. It is technically called coprolite and you can find out more about this "treasure" by Googling it on the internet. There are over 75,000 places that you can hit on for more information about the diets of dinosaurs and other prehistoric creatures. There were several vendors at the show, but one who had brought pallets of the stuff let her sift through the boxes and chose what she wanted. She even purchased a sample for her father, the granddaddy, or as she lovingly called him "the grand poop-pa," who conducted the seder.
Who would not be thrilled to have received something around two ounces of "poop" as a gift? One thing you could be sure- it's unlikely anybody would steal it from them.
The children seemed fascinated by it. I offered to purchase a bag from one of the kids, but much to my surprise she rejected it. I asked what were they going to do with it. "Don't know" they all replied. But they refused to part with it.
Anyway we finally got to sing a few songs, complete the seder, and then we left for home. I guess that someday I will find out what happened to this very unique treasure.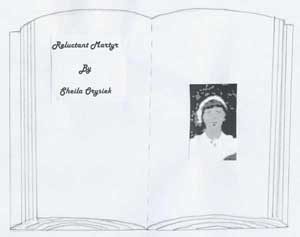 Editor's Note: This is the fifth chapter in our serialization of Reluctant Martyr, a historical novel by our columnist Sheila Orysiek. It is based on the experiences of her aunt. In each Friday-Saturday edition of San Diego Jewish World, we will run another installment of the 21-chapter book until its conclusion. We thank Sheila for granting us first publication rights to her book. Comments are welcome at sdheritage@cox.net
Chapters 1 2 3 4 5 6 7 8 9 10 11 12 13 14 15 16 17 18 19 20 21
Reluctant Martyr—Chapter Five
The winter gradually, almost reluctantly, became spring and one morning as Hannah walked to work the few trees she passed were bare, but by the time she passed that way again going homeward, the leaf buds had swelled and burst. On the gray city streets there was an occasional robin. Children crowded the sidewalks with their play, the ice was gone and the balm of spring would be brief before the season led inexorably toward the hot steamy days of summer.
Philadelphia sits astride two rivers and the humidity hung visibly in the air. The sturdy brick houses soon became unbearably hot brick ovens. On summer evenings people moved out of doors and in front of every house the stoops and sidewalks were crowded with neighbors seeking relief from the heat. Uncomfortable as the temperature was, being together on the street was fun; it was a social occasion. In the cold of winter neighbors seldom saw one another, but in summer friendships and arguments were renewed.
At the corner candy store children sat along the wall on the warm cement pavement as they licked ice cream cones and chewed penny candy. The streets were filled with their shouts and games. Young couples, intent only on each other, kept themselves separated by a step or two from the rest of the crowd. The night air was drenched with the aroma that came from the big oven in the candy store where fresh nuts were roasted.
In the moments when Hannah was free, she too, joined the neighbors on the sidewalk. Sometimes she brought out one of her beloved books and attempted to read, but most of the time the distraction was too great and the books remained lined up on the shelf in her room.
The seasons slid by. Two years passed. Hannah's savings continued to grow. Each Friday evening, the Sabbath eve, Hannah had supper with her aunt and uncle and sometimes Yarosh joined them. Baby Joel at almost three years of age kept them alert with his antics. On one such evening Uncle Joseph pulled out of his pocket a letter and placed it in the center of the table. It was postmarked from Romania.
A strange postmark and postage stamp, but a familiar hand had addressed it; Sharona's hand. Hannah burst into tears. Mother, father, sister! Uncle Joseph's sturdy fingers trembled as he picked up the letter again and gently slit it open. The paper was tissue thin, the words in blue ink finely written. Out of them came a story of tragedy; home and father were gone, Sharona and Etah had survived and were living in Romania with cousins. Even Aunt Nora's eyes were wet. Uncle Joseph got some paper and all together they wrote an answer. We are here, sitting together, your son, your daughter, your brother; family. Hannah's money for their passage to America was very important now.
The next Monday Uncle Joseph went to the government immigration office. He stood in many lines for many hours. What he eventually found was Sharona and Etah had applied for visas but the quota list for Romania was long and their turn would come in approximately four years. He returned that night and told Hannah about it.
"Four years!" she exclaimed.
"At least they are on the list, Hannah."
"Why so long, Uncle? Why?"
"There's a quota. Each country gets only so many people that are allowed to come. Since we have to wait anyway and your mother's health is not very good, maybe you could use the time to save more money to..."
"I could buy her a higher class ticket."
"Yes, and then at least the years will not be wasted."
And that is what Hannah resolved to do. She also began sending her mother money on which to live in Romania.
Four years to wait. But, somehow life has a way of not waiting. That year Hannah was nineteen. She had inherited some of her mother's beauty and certainly she had inherited the small stature and fine bones. Her complexion was quite pale and the skin was stretched over the small features, her eyes were very dark and deeply set. Small white ear lobes peeked out like pearls from under her thick, short, dark hair. She could speak and write enough English to get by in the greater world outside the neighborhood, though she still seldom left it, or indeed, needed to. The movie house on Girard Avenue showed films in Yiddish twice a week and there was a circulating library through the benevolent association. She pursued her study of English as she wanted to be able speak and read fluently and later added a class in American history.
Many students came and went through the class and one night a young man sat in the desk chair next to hers. He seldom seemed to pay attention to the teacher, instead he held in his hand a small soft leather bound book and was thoroughly engrossed in it. The two hour class had a ten minute break and during one such break, as Hannah was making her way back to her seat, she saw the small book lying on top of his things. She glanced at the Russian title as she went by and saw it was a volume of classical Russian poetry. A shadow fell across the book, he had returned to his chair. She quickly sat down. He never said a word.
She was terribly embarrassed, what must he think of her? During the rest of the class she avoided looking anywhere near him at all, and so it happened as it usually does in such circumstances, she ended up inadvertently looking directly at him. Beneath a high forehead, fine hazel eyes looked out through lenses hung on fragile wire frames. He had chiseled features, a tall frame and was neatly but poorly dressed. Those hazel eyes were very disturbing; they disturbed her mind all the way home.
It was Hannah's habit to dress carefully for the Sabbath dinner with her aunt and uncle. The Sabbath was special, a holy day and even Joel seemed to recognize that the Sabbath was different. Hannah arrived early to help Nora with the kitchen work as much as possible. It was not unusual for Uncle Joseph to bring home for Friday night supper someone he had met who badly needed a meal. The two women in the kitchen could hear him as he came in the door with just such a needy soul.
"I wonder who it is this time," Nora said. "Some stray hungry puppy, I bet. He thinks we have so much we have to give it away." As she turned to enter the parlor, where the Sabbath meal was often served, she put a smile on her face. "Welcome to our home this Sabbath," Nora nodded to the stranger.
Hannah picked up the other dish of food and also came into the parlor. When she put the food down on the table and looked at the guest, there he was, those hazel eyes.
It was a terrible, wonderful moment for Hannah and her breath suddenly caught in her throat and would not resume its normal pace. The plate of food trembled in her hand and she prayed no one would see it. What shall I say? What should I do, she wondered? Her heart beat loudly in her ears and blocked out the everyday sounds of life.
"Nora, this is Jahn Perris," Uncle Joseph was saying. "Jahn, this is my wife, Mrs. Rubins and my niece, Hannah Samuel, my sister's child."
He with the hazel eyes murmured a Sabbath greeting and quickly lowered his gaze. Later, Hannah didn't remember much of that evening; it was a blur of shy awkwardness. She did remember being eager to hold Joel and walk about with him, it kept her hands busy and she jumped at every chance to go into the kitchen. Aunt Nora talked enough for all of them and Uncle Joseph was his usual affable self. They didn't seem to notice at all the blushing silence of the young man and woman at their table. After supper, when Jahn had gone, Uncle Joseph told them that he had been in America for about a year. "He has been having a great deal of trouble finding work," he said.
"Perhaps he hasn't looked hard enough," Aunt Nora responded.
"No, I think he is not as pushy as is necessary sometimes in this country, to get some place. Jahn is very well educated, but as an immigrant, you know, that doesn't always help."
"What kind of family is he from?" Nora wanted to know.
"Actually," Uncle Joseph replied, "his family was well known to us. A fine family. He says they were all killed in Russia. He's the only one left." Hannah sat quietly listening and feeling suddenly very fortunate to have family about her. "I'm going to ask Jahn to help me in my business," Joseph continued.
Aunt Nora became upset. "You don't have to put yourself out for everyone who comes by!"
"But I could use help with my accounts. You know what a mess my bookkeeping is. And, that'll help him too."
Jahn Perris came from a family as well known in the area of Russia as the Rubins-Samuel families. They had lived in a medium sized city and were a family of teachers and gentle scholars. Having a child rather late in their marriage, the parents were determined to offer their son all they could in literature, poetry and music. This only child, this son, was their life. While still young he was introduced to the violin and the piano and music became his love. Since his talent seemed to equal his love, when his general education was finished, he was sent to a conservatory in Europe. He was there studying when war and then revolution came between him and his mother and father. The parents were quite elderly by this time and would not leave; unwilling to go from familiar places. Jahn had just received tuition from them to cover the next semester at the conservatory, when he also heard of their death. Instead of staying on in Europe he used the money for passage to America.
There was no one to meet him at the dock. In New York he felt himself drowning in a sea of other immigrants and so he gravitated to Philadelphia. In the western part of the city he found others who had come from his native land, who spoke as he did and shared his memories and experiences. He also found Joseph Rubins, who remembered the Perris family, and was willing to help. Jahn never mentioned his music to anyone. He was glad enough of Mr. Becker, the grocer who somehow had a loaf of bread now and again to give him, and the butcher who occasionally managed to spare a stringy chicken.
He supported himself by odd jobs and then by helping Joseph Rubins in the office with the bookkeeping. His evenings were spent learning English at the benevolent association. Sitting beside him was a pretty young woman. She was always so intent on her studies, she never looked to the right or left; no distractions. Then one evening as he walked back to his chair he saw her looking at his poetry book. She even put out a finger as if to lovingly touch it, so he decided he would give it to her.
For Hannah the weekend after the Friday night Sabbath supper suddenly seemed to pass much more slowly. There was an entire Saturday and Sunday to go before English class on Monday night. Monday at the sewing factory was an eternity. That evening after work she quickly left the factory, and as much as she tried to deny her anticipation, she eagerly went to the English class.
He wasn't there. He didn't come all week. During the next Sabbath supper she heard Uncle Joseph say that Jahn had spent the entire week straightening out the bookkeeping system at the window cleaning office. He hasn't gone away then, Hannah thought, he is just working hard. Surely he will need to learn English better for business. Before each class Hannah spent as much time as she could choosing just the right dress. She certainly hadn't much to choose from, but she did have a flair for making even an ordinary outfit look special. She scrutinized herself carefully in the mirror prior to leaving, and then felt guilty because of her vanity.
The next Monday Jahn was in class but he never said a word beyond a formal "good evening." He left during the break but when Hannah returned to her chair she found in between her books the soft leather bound book of classical Russian poetry. Late that night under the glare of the electric bulb in her room, she carefully turned the pages of the book and the words sang out to her. Even later when she had turned out the light her thoughts ran ahead to Wednesday, the next meeting of the English class.
On Wednesday no word was spoken concerning the poetry book, but during the class break Jahn told Hannah that he had asked her uncle for permission to walk her home. "Now I will ask you. Will you allow me to walk you home?"
Without looking at him, she said with a mischievous glint in her eyes, "How can I be sure my uncle has given you this permission?"
He answered her very seriously, "You can ask him as soon as you get home."
"Then it will be too late."
"If you do not wish me...."
"I will trust you. My uncle said your family was a friend of our family." And, so, permission was thus awkwardly asked and given.
It was a fall evening. The air was crisp, like a ripe apple with the slightly acrid smell of fallen leaves under the huge oak and maple trees. Being young, the formality they had been taught slipped just a little and soon they were kicking up piles of leaves as they walked. What did they talk about? Later they would never quite remember. Perhaps, the difficulty of learning English, the aptitude of the teacher and maybe the coming of winter. The distance between English class and home had never seemed so short to Hannah. Surely it could not have been the same number of city streets. He saw her to the door and with a slight nod of his head bade her good night.
When Hannah went in the sisters were already asleep. She went to her room, closed the door, and leaned back against it. The light from the autumn moon streamed in the window and suddenly the room didn't seem so tiny and barren anymore. Could this be really happening, she wondered? Should it be happening? Her only reason to get up each morning was to earn more money for her mother and sister's passage. Should anything else be on her mind? This was certainly unforeseen and she was greatly troubled, but now she had another reason for each day. At the factory, as if to make up for the guilt of this distraction she worked all the faster.
Hannah still spent her lunch breaks at her sewing machine because every piece finished meant a few more pennies to add to the passage money in the bank. She hadn't really made any friendships with the workers; most of them were older than she. Most of them were either widows, or abandoned mothers trying desperately to earn money to feed their children. Some resented her youth and even more they resented the hope in her eyes.
After the next English class Jahn waited by the door for Hannah and as she came out he took her books and carried them for her. He obviously intended to walk her home again. "Have you asked my uncle's permission to walk home with me this time?" she asked.
"No," he replied with a smile, "since you arrived safely last time I feel I have his trust. And perhaps, yours."
"But, what..." she started to say.
"I have an even greater grant of permission!" he exclaimed.
"You do?" She looked at him, her dark eyes very wide with surprise.
"Yes!"
"And what is that?"
He looked at her slyly, "A truly great manifestation of your uncle's faith in me! He says I might ask you if you would like to go for a walk this Sunday."
"And.."
"Therefore I ask you...would you like to go for a walk this Sunday along Parkside Avenue?"
"Not in the park," she said firmly.
"Of course not," he agreed. Hannah's feelings of guilt at allowing herself this enjoyment were for the moment forgotten.
Sunday, 1 p.m. came and Jahn found himself in the tiny parlor
discussing Philadelphia's fall weather with the two elderly sisters. The room was a poor version of Victoriana, cluttered and fussy. He sat in a straight backed chair and the old ladies on the equally upright sofa. Lace doilies and scarves were everywhere, it had been a long time since anything male had been in that house. Hannah was still in her room trying to prop up a small wood framed mirror. Cosmetics were not even considered but she did pinch her cheeks for a bit of color. Her dress was plain but well ironed. At last with a final tug here and there, she came into the parlor and joined the others. After a while, and it seemed a long while, the two sisters allowed them to leave.
Fairmount Park is a green jewel set in a large city with the winding Schuylkill River at its center. The trees are huge, and the rolling lawns are often filled with family picnics, lovers on benches and all the other activities people do to have fun in a city park. It was a beautiful fall day with a bright sun and frisky breeze. Hannah and Jahn went down 40th Street to Parkside Avenue, at first not saying much. He walked with his hands in his pockets; it gave him some place to put them. Hannah clutched her purse.
She asked him if he liked the work he was doing for her uncle. When he answered in Russian she said, "English, let's speak in English."
Yes, yes, of course, let's practice our English," he replied.
A man was playing a violin and they stopped to listen. Not far from him an organ grinder had a tiny monkey in a red hat who quickly took pennies from people and dropped them in a china bank. Its little eyes were bright and darted about seeking outstretched fingers holding coins. Jahn held out a penny to the monkey and for a moment they got to see just how tiny its hands were.
"Would you like to sit down?" Jahn asked. Hannah glanced around but so many of the benches held young couples intent only on each other. It embarrassed her. It would be unseemly, she thought.
"No, please, I am not tired." Parkside Manor Ice Cream Parlor was just ahead, the wrought iron tables and chairs were outside on the sidewalk.
"Would you like to have an ice cream?" he asked her.
"I have never, I don't know..." her voice trailed off.
"Let's try, I think you will like it." They went inside and up to the white marble counter. She knew she liked chocolate candy so she ordered chocolate and they sat down outside. Ice cream tasted especially good served in silver bowls, battered though they were.
"You have never had ice cream?" Jahn asked incredulously.
"It is expensive," she replied. "I must save for the ship tickets for my mother and sister. My mother writes that her health is not good so I want her trip to be made easier. I would like to be able to buy something better than steerage for them, perhaps even second class. Where is your family, please? Are they still in Europe? Are they well?" She had forgotten that Uncle Joseph had said that none had survived.
He took a long moment to answer. "They are all dead. Killed in the war and revolution. I am the only one left." Suddenly there was a heaviness in the air but he didn't let it remain. "Do you like to read, Hannah?" It was the first time he had used her name. She liked the way he said it, the sound of it in his voice.
"I have finished reading the poetry book," she replied. "Do you want it back?"
"No, no. It is for you. But, you know if we are to progress in English we should read the poetry in English. There is a free library not far. Perhaps sometime you would like to go. Would you like to ask your uncle first?"
"A free library?" she asked.
"I have been told you can borrow books entirely for free." They sat and ate the ice cream as slowly as possible, but eventually the silver bowls were scraped clean. In the late afternoon sunshine they walked back, Jahn's hands firmly in his pockets, Hannah still clutching her purse.
The Free Library of Philadelphia had a branch not far from the neighborhood and on a Saturday afternoon Hannah and Jahn took a short ride on the trolley to it. The day was quite cold but the library was warm, even stuffy. A big brass chandelier hung in the front foyer and in the center of the main reading room a large area was walled off by a polished wooden railing within which the librarians worked. Wooden cabinets contained dozens of drawers that held the card catalogues for the books. The drawers moved smoothly and had little brass knobs on their fronts and inside the cards told of the treasures within the library. Most of all, there were shelves and shelves of books. Every wall from floor to ceiling was stacked with books. Moveable wooden ladders rolled along so the highest shelves could be reached and a pervasive silence hung over all; people actually whispered.
Hannah and Jahn stood transfixed by the desirability of it all. Where to start? They found themselves in the literature section and Jahn pulled off of the shelf Tolstoy's "War and Peace." He wondered what it would be like to read it in English. Hannah found Rostand's "Cyrano de Bergerac." Much effort was spent trying to understand the library's numbering system. Finally it was time to leave and they presented their books to be stamped by the librarian. She asked for their cards. They looked at each other in dismay.
Jahn explained, "We are not yet citizens, can such a person have library cards?"
"As long as you have an address and can write your name you can have a library card and take out books," the librarian replied. She gave them each a card to fill out and they took it to one of the heavy blonde oak tables. Slowly, and with much care the cards were completed and they signed their names in English and became members of the Free Library of Philadelphia, the oldest library in the country.
The next week late on Sunday afternoon, Jahn came over to take Hannah for a planned trolley ride but by the time he got there it had begun to snow. Very soon the snow turned into a blizzard, so they and the two sisters sat for a while in the parlor as the light faded outside and the snow fell even faster. It became evident they could not venture out. The clock toned the hour and the two sisters grew tired. One suggested it would be all right for Jahn and Hannah to spend some time together in the kitchen.
Hannah pulled out the "Cyrano de Bergerac" play and placed it at the corner of the kitchen table. Each of them sat on a side of the corner and bent over the book and divided up the parts of the play. The electric bulb lit the room and fell glaringly on the book. A tea kettle purred and Hannah poured hot water into glasses over tea leaves and sugar cubes. The sisters had gone to bed. It was the first time Hannah and Jahn were alone in a room together.
It took a great deal of concentration to read the English words. Hannah spoke the part of the inept actor Cyrano harasses in the first act of the play and Jahn played Cyrano. As Cyrano ended each refrain their laughter swelled. They laughed until their eyes filled with tears and they laughed until their ribs ached. Hannah laughed so much in fact that she tipped over the remaining tea and wet Jahn's shirt sleeve. She jumped up and got a kitchen towel.
"It's nothing," he assured her, "the tea wasn't hot." But she was upset and dabbed the towel at his sleeve. In the flurry of the moment she placed her other hand on his. As she suddenly realized what she had done, there was an audible intake of breath and she quickly withdrew her hand. She blushed painfully. "Hannah...." he said very quietly, but the next moment he had taken his coat and was gone into the snowstorm. Coming from a background in which all meetings between young men and women were tightly supervised, and marriages were arranged by parents, bridging the gap between the culture they had been taught and the one in which they now found themselves was painful.
...................................
The tempo of life in the neighborhood continued; daily the milk wagon came down the small streets and the horse's hooves resounded on the old cobblestones. The animal knew the route as well as the milkman himself and it stopped at the right places on each street. The iceman, in his leather apron and shoulder pad, lifted the large cakes of ice in tongs over his shoulder as he made deliveries to each household. Children watched the coal wagon and got covered in dust as the coal slithered down chutes into the basements of the houses and in the evening a little old man came along and lit the gas lamps one by one along the streets.
Winter turned to spring and the sidewalks were wet from the melting snow. Baby Joel was no longer a baby and was busy in school. The benevolent association bought some old typewriters and Hannah enrolled in a class to learn this new skill. She was hoping to be able to give up the sewing factory if she could find work in an office.
Jahn now lived in a room in the basement of the butcher shop in exchange for cleaning the store, so he was living in the neighborhood. His work on Uncle Joseph's account books had gone particularly well and he had secured work from other business owners with Uncle Joseph's recommendation. One day while passing a pawn shop he saw a violin in the window. Impulsively, he entered the store and bought the instrument using all the money he had. Every night after cleaning up the butcher shop he took out the violin and played his heart out for the chickens that had survived the day.




ARTS IN REVIEW

Globe's Glass Menagerie retains appeal

By Carol Davis



SAN DIEGO—Memory (retaining knowledge and storing it), or lack thereof, can be either reassuring at best, deceiving at worse. Tennessee Williams classic The Glass Menagerie is currently in production on The Old Globe's (soon to be demolished) Cassius Carter Center Stage. It is as noted, an American Classic and like many reviewers before me, over the years I have seen more than one production. If memory serves me right, and it has on occasion, this one would not make the top of the list for overall satisfaction.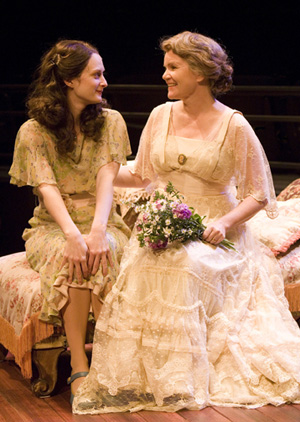 The Glass Menagerie is a memory play. It is told in flashback by young Tom Wingfield (Williams' alter ego) after he returns home since abandoning his 'crippled' sister and overpowering, overbearing mother. Tom, like his father before him, cannot stand the confines of his small apartment, the restrictions of his job, and finally the oppressive personality of his domineering mother.
His father took off to join the Merchant Marines leaving his mother and family behind and we learn later in the play that instead of paying the electric bill to keep the lights on in their St. Louis apartment, he used that money to pay his union dues so he too can sail away to places unknown, with the merchant marines.
Tom (Michael Simpson making his acting debut in this production) recalls the family dynamics in a somewhat dreamy atmosphere (Chris Lee's lighting is effective and alluring) and the struggles between the Wingfields; Amanda (Mare Winningham) his overbearing, over protective yet unstable mother who yearns for the bygone days when she was a southern belle and entertained no less than seventeen young suitors in one afternoon, and his sister Laura (Michelle Federer) a bird like delicate creature who disappears into her own world of glass figures and figurines. So shy is she, she can't even attend typing classes for fear of having to talk to fellow students.
Then of course there's Tom, the breadwinner, the man of the household who can't stand to be in the same room with his mother. The same Tom who leaves the house every night after dinner, (which he can't even enjoy, because of his mother's criticizing his every bite) and heads off to the movies, dance hall below their apartment or the local bar.
But the crux of the story revolves around 'the gentleman caller' Jim O'Conner (Kevin Isola is wonderfully amusing and right on target), set against this suffocating atmosphere in which both Laura and Tom struggle to fight off the overbearing oppression felt by them from Amanda. Amanda hounds Tom to find a suitable caller for Laura so she too may have the thrill of entertaining as she had done years ago and possibly as a means of supporting Laura after she dies. Amanda, however, fails to recognize that Laura's frailties will throw her into a tailspin and set her back years, which in fact they do.
When Jim finally does come for dinner, in Act II, Laura discovers that she knew him in high school and had a crush on him. Devastated, she refuses to join them in dinner. Amanda just doesn't get it and forces Laura to spend some time with her gentleman. Jim is the only positive person in the household, he laughs, and he's appealing and finally gets Laura to open up. She shows him her glass collection pointing out her favorite, the unicorn. Unfortunately, in a clumsy dance attempt, they bump into the table it is sitting on and knocks off the horn. As nice as Jim is to Laura, he already has a girl and all hopes are faded for any further relationships for Laura.
The "Glass Menagerie", aside from being his first memory play it is also autobiographical. He was born Thomas Lanier Williams III. When he was seven, the family moved to St. Louis. Williams' mother was also overbearing and his sister who, was diagnosed with schizophrenia was institutionalized and spent most of her adult life in mental hospitals. Laura is supposed to be representative of his own sister Rose. Michelle Federer is simply wonderful as the frightened Laura. Every uneven step she takes in this production represents an effort on her part to get through yet another day. She plays it beautifully.
Perfect as Amanda is Mere Winningham, who was born into the Roman Catholic faith but felt her spiritual life lacking took the advice of a friend and went to the University of Judaism in 2001. There she took a class with Rabbi Neal Weinberg. In March of 2003 she converted to Judaism and became a member of a Conservative Congregation in Los Angeles and another one in Hollywood. Standing no taller than five feet she carries the play almost single-handedly. With a strong southern accent and with the determination of spirited racehorse, she is unyielding in her quest for her daughter to find a suitable suitor.
Michael Simpson is one of the flies in the ointment. Barely convincing and sometimes inaudible, he is the most unbelievable of the characters in this four-character play. While there is brimstone and fire oft times between himself and Amanda, it hardly rings true. It's almost as if they are in two different plays. Anne Kennedy's costumes are too tidy, too well pressed and too contemporary for Tom while in great period (the 30's) for the rest of the cast. Even Amanda's ball gown that she wears for Laura's gentleman caller is perfect, almost comical.
Director Joe Calarco and scenic designer Michael Fagin might have had something specific in mind for the raised mahogany looking set/floor in the round, but I must have missed it. I found it to be awkward and out of place for 1930's flat in what, I would imagine, was a low-rent apartment building. I would also have liked to have seen some of those screen images Williams put in his production notes. While spots lit up the side walls on occasion, and I kept looking, nothing appeared.
While I never tire of seeing "The Glass Menagerie" I would have preferred a more cohesive, better-connected and shorter production on the whole.
The Glass Menagerie plays through May 18th.
See you at the theatre.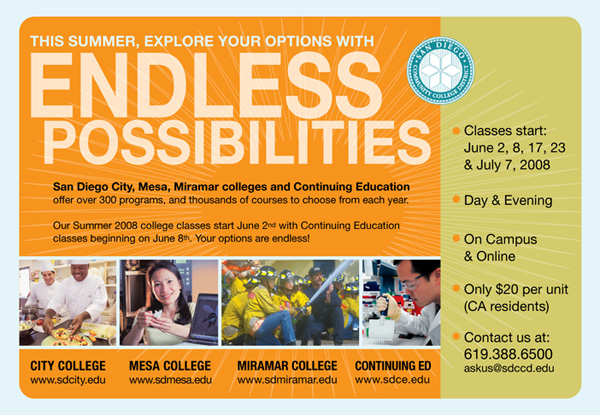 ADVENTURES IN SAN DIEGO JEWISH HISTORY Historical Stories Index

Editor's Note: We are reprinting a series of articles that the Southwestern Jewish Press ran in July 1949 providing the history and purpose of numerous Jewish organizations in San Diego. If you have historical topics about the San Diego Jewish community you would like us to explore, please e-mail your suggestions to editor Don Harrison at sdheritage@cox.net


Council of Jewish Women
From Southwestern Jewish Press, July 1949, pages 1, 2

The San Diego Section, National Council of Jewish Women, is a service organization with national headquarters in New York. The quotas that are maintained by the various sections of Council including San Diego section helps to maintain the many important phases of its program, as illustrated here: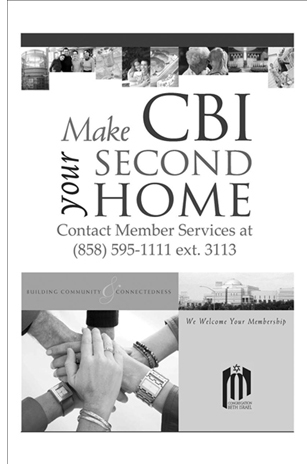 Mrs. Adolph Robison of National Council is an accredited delegate to the United Nations. Exchange students from many foreign countries have been enabled to study in American Universities through scholarships awarded by Council.

Service to New Americans, a major project of Council for half a century has developed in the past year on the local scene, resettling three new families in San Diego, with plans to include many more. With the support of all, San Diego can continue to be an important cog in the National Council program. Officers for the ensuing year are: president, Mrs. Louis Steinman; vice president, Mrs. Sam Waldman; 2nd vice president, Mrs. David Horowitz; third vice president, MRs. David Doctor; recording secretary, Mrs. William Moss; corresponding secretary, Mrs. Harry Kaufmann; financial secretary, Mrs. Joseph Goldhammer; treasurer, Mrs. Al Morris; auditor; Mrs. Carl Esenoff and parliamentarian, Mrs. Sue Gruenberg.



Jolly Sixteen
From Southwestern Jewish Press, July 1949, pages 1, 2

Thirty five years ago, a group of 16 energetic women gathered in a private home, and organized the Jolly 16. Their main object for organizing was to render assistance toward every worthy cause. It would take pages and pages to enumerate all of the good deeds that have been accomplished by this small group.

They have never turned down any request for assistance either materially or financially, and although the membership has changed a great deal during this long span of years, more than half of our members have been part of this group for over 20 years.

Three of our charter members are living in Los Angeles. They are Mrs. Miriam Rubin, Mrs. Tillie Rittoff and Mrs. Helen Selditz.

This group has always worked with our own Jewish Welfare organization and supplemented the necessities which were not allowed our families by the Community Chest.

We have furnished layettes and trousseaus where needed. For many years after War I, we supported a German War Orphan until she was grown. We have also had a scholarship fund, and used it upon a special occasion for a young man who was brought to our attention by the principal of San Diego High School. We also furnished transportation and lunches to handicapped children at various times.

We have furnished extra supplies for Passover and the High Holidays to families in need. We have supplied extra nursing care in cases where special nurses were required, and there was no one else to furnish them.

We have sent annual donations to Rest Haven, Crippled Children's Home, Red Cross, Cancer Fund, Visiting Nurses, and to the various Tuberculosis institutions.

We were the original sponsors of our own San Diego Hebrew Home for the Aged, and most of our members are among the original $500.00 donors. It was the contributions of the first 50 donors, which enabled the purchase of the Home.

Our present officers are:

Mrs. Al Neumann, President.
Mrs. Sol Chenkin, Vice President
Mrs. Harry Klaskin, Secy.
Mrs. Carl Esenoff, Treasurer.
Mrs. Paul Nestor, Corres. Secy.
Mrs. Robert Gordon, Social Secy.

Our other members are Mrs. Milo Berenson, Mrs. Morris Breitbard, Mrs. Ted Brenner, Mrs. Lester Cooper, Mrs. Mary Kantor, Mrs. George Neumann, Mrs. H. Lipinsky, Mrs. Harris Rubel, Mrs. Lou Steinman, Mrs. Arthur Glickman and Mrs. Paul Nestor.


United Jewish Fund
From Southwestern Jewish Press, July 1949, pages 1, 2

1948-1949 is the sixteenth year of activity of the United Jewish Fund of San Diego. A review of this year shows continued progress in community activity. Progress of the fund has gone hand in hand with growth and understanding of the Jewish Community.

For the first time in its long history the United Jewish Fund was awarded the most coveted national award of the Council of Federations and Welfare Funds the "Year Around Materials Award" for communities of 10,000 population.

Eli H. Levenson was reelected president of the Fund for a third and final term. Aiding him as vice presidents are Morrie Douglas, Saul Chenkin and Sol Price. Mrs. Gabriel Berg was elected as secretary to become the first woman to hold office, while Max Rabinowitz was elected treasurer.

When first organized some sixteen years ago the Fund was solely a Fund raising and disbursing agency. Today it has developed into a Jewish Community organization that not only raises funds in one joint campaign, but plans, finances and aids in the coordination of various Jewish agencies in the community. More and more in this year local needs have been taken into consideration and met by the Fund board of directors.

In planning for better communal life in San Diego, the Fund today sponsors the Jewish Education Commission which operates the Institute for Jewish Studies. The first two semesters of the institute received national acclaim in several magazines and from the American Association of Jewish Education. Thirteen curses catered to over 150 adults interested in learning Hebrew, Yiddish, Jewish History, Sociology, Ceremonies, Cooking, Literature and Philosophy. Dr. A. P. Nasatir is chairman. The fall semester will open on October th. (sic)

Realizing that there was a need in the community for small loans to be made available for emergencies, the fund created the Jewish Loan Fund Committee which has made several loans since its existence. Morris Niederman is chairman of the committee, and directly responsible for its operation.

Center activity (Morris Douglas, chairman) for young people increased in tempo until Esther Siegel was hurt in an automobile accident. Sunday night dances, as well as ballroom dancing for the teen-agers were most successful but had to be dropped with the loss of Miss Siegel. The most successful day camp was opened two weeks ago with a registration of 83 children between the ages of 5 and 12 years old. Children are also going to be taken to Camp Palomar for a period of eleven days from July 18th to July 29th.

The Center activity and group work program, started as an experiment, proved so successful that joint personnel committee of the Fund and the center have hired Irwin Wohl, who recently received his masters degree in social work, as activities director. It is hoped that the stimulus given by a full time group worker will be the first step in the creation of the long awaited community center.

One of the most encouraging movements of the year was the creation of the Federation Committee consisting of representatives of Jewish Welfare agencies. Recently the articles of Incorporation for a San Diego Federation of Welfare Agencies was received, and By-Laws are now being discussed by the agencies which are affected.

The Community Relations Committee continued to work closely with the American Jewish Committee, the Anti-Defamation League, the Jewish Labor Committee, the American Jewish Congress and the Jewish War Veterans in creating one body to fight anti-semitism and other undemocratic actions in the community. The committee worked closely with the school system, the Pacific Coast Council for Intercultural Education, the California Council for Civic Unity and the Community Welfare Council of San Diego.

A film library containing outstanding films on the subject of intergroup relationships was started and has been used by numerous church and civic groups as well as many Jewish organizations. The committee secured a 16mm projector for use by groups.

Ten Émigré units were received in the community during this period and handled by the Émigré Committee of the United Jewish Fund and the San Diego Section of the Council of Jewish Women. Assurances have been given for 32 more units who will arrive in San Diego in the next year.

The President's Council has continued to function as a clearing house and coordinating group for all organizations in the community. Under its sponsorship "The Bulletin" is published twice a month. It contains primarily local news and is open to all organizations.

The 1949 "Year of Opportunity" Campaign raised $185,000 to date from over 1,250 contributors. Last year's campaign secured $270,000 in pledges from 1,800 contributors. The 1949 campaign is far from over with 500 good prospects still to be heard from of which 100 gave $60,000 in 1948. Sol Chenkin and Louis Steinman are leading the campaign.

The Women's Division, under the inspired leadership of Mrs. Nathanial Ratner and Mrs. Gabriel Berg again did an excellent job, and have raised over $37,000 to date.

At the end of the 1948 campaign $200,000 or 80 percent of the money raised went to the United Jewish Appeal. Only 10 percent of the money raised stayed in the local community or local agency needs, administration and campaign costs. The balance went to overseas and national organizations such as Hias, civic protective groups, hospitals, religious and educational institutions.

The outstanding achievement of the year was the cooperation of all the organizations and especially the growing awareness of the need for a strong central coordinating, planning, financing and public relations agency which could speak for the Jewish Community in the fields in which it was involved.

The cooperation between the Jewish Welfare Society and the United Jewish Fund could well set an example for good community relationships. Instead of setting up separate organizations to handle the Refugees, and the loan fund, the Jewish Welfare Society facilities have been used.

The United Jewish Fund's primary purpose is not to raise and distribute money. It has a far more important purpose—to serve the Jewish Community of San Diego—to serve the entire community in a democratic and American way without regard to the amount of the individual contributions.


Our "Adventures in San Diego Jewish History" series will be a daily feature until we run out of history.






SAN DIEGO JEWISH WORLD THE WEEK IN REVIEW



Carol Davis in Carlsbad, California: A 'Kiss' that completely shook their world
Donald H. Harrison in San Diego: And what if you are wrong, Jimmy Carter?
Sheila Orysiek in San Diego: Confidence counts; kindergarten counts
Hal Wingard in San Diego: Two songs--'Oh, Jerusalem' and 'The Wisdom of Chelm'
Adventures in San Diego History: The Southwestern Jewish Press in July 1949 printed articles detailing the histories and purposes of various Jewish organizations in San Diego. We reprint some of them here.

Wednesday, April 23, 2008 (Vol. 2, No. 98)

Shoshana Bryen in Washington, D.C.: Hamas made a goat of Jimmy Carter
Donald H. Harrison in San Diego: Book on Golda Meir trashes Shimon Peres
Rabbi Dow Marmur in Jerusalem: Israel's brightening diplomatic picture
Adventures in San Diego History: The Southwestern Jewish Press in July 1949 printed articles detailing the histories and purposes of various Jewish organizations in San Diego. We reprint some of them here.


Tuesday, April 22, 2008 (Vol. 2, No. 97)

Ulla Hadar in Sha'ar Hanegev, Israel:Rocket whizzes over head of Mayor
Alon Schuster of Sha'ar Hanegev
J. Zel Lurie in Delray Beach, Florida: Carter is still trying to make peace
Ira Sharkansky in Jerusalem: Clarity is a casualty of Mideast conflict
Adventures in San Diego History: The Southwestern Jewish Press in July 1949 printed articles detailing the histories and purposes of various Jewish organizations in San Diego. We reprint some of them here.


Monday, April 21, 2008 (Vol. 2, No. 96)

Donald H. Harrison in Escondido, California: 'Fifth son' at our seders—the captive soldier
Sheila Orysiek in San Diego: Matzo sandwich: is the Earl laughing?
Fred Reiss in Winchester, California: Evangelicals: good or bad for the Jews?
Adventures in San Diego History: The Southwestern Jewish Press in July 1949 printed articles detailing the histories and purposes of various Jewish organizations in San Diego. Today we reprint the stories about Hadassah and the Junior Section of Senior Hadassah.

Sunday, April 20, 2008 (Vol. 2, No. 95)

Carol Davis in La Jolla, California: 33 Variations probes Beethoven's obsession
Ulla Hadar in Kibbutz Ruhama, Israel: Battle to bring, keep water in the Negev
Donald H. Harrison in Jamul, California: On the land-use warpath in rural Jamul
Rabbi Baruch Lederman in San Diego: Rav Henoch Leibowitz dies at 92 in Queens
Dov Burt Levy in Peabody, Massachusetts: A miraculous report from Sderot
Rabbi Leonard Rosenthal in San Diego: Do free people have to attend a seder?
Adventures in San Diego History: The Southwestern Jewish Press in July 1949 printed articles detailing the histories and purposes of various Jewish organizations in San Diego. Today we reprint the stories about Hadassah and the Junior Section of Senior Hadassah.




< BACK TO TOP

Copyright 2007-2008 - San Diego Jewish World, San Diego, California. All rights reserved.