Friday, May 9 Israel at 60 talk by Eyal Dagan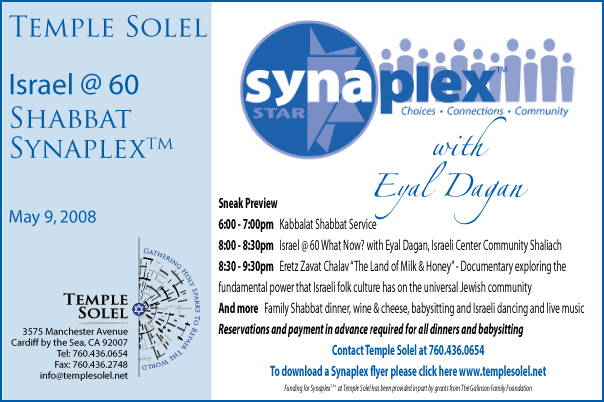 Sunday, May 18 Community Israel Independence CelebrationWednesday, May 28 JFS~Ellen Saks lecture on mental illness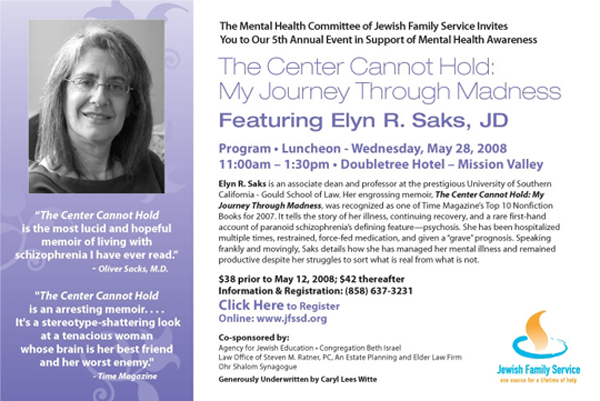 LETTER FROM JERUSALEM

Political smoke in the Israeli winds

By Ira Sharkansky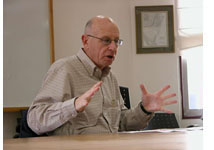 JERUSALEM—There is a lot of smoke in the air. No fire is apparent. The smoke may be nothing more than what is coming from the bellies of politicians. The energy source may be mischief or some greater motive. For us poor folk sitting on the sidelines, the result is a great deal of confusion. What is happening, if anything, that may affect us?
One source of smoke is Syria, in an announcement that President Assad has heard from the Turkish Prime Minister that Prime Minister Ehud Olmert is willing to return the whole of the Golan Heights in exchange for peace.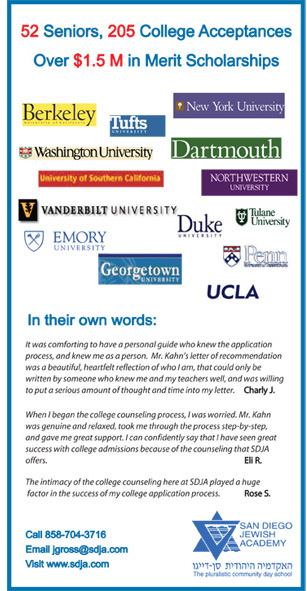 Jewish residents of the Golan are in high panic. Knesset members, including leading figures in Olmert's own party, say they would not approve such a deal.
So far, no one is selling bus tickets to Damascus.
Saner heads are asking what does Olmert mean by the whole of the Golan, and peace. Israelis and Syrians have scuttled agreements in the past by not agreeing about the geography. "Peace" is likely to involve a great deal that Syria is not willing to concede, such as ending its role as Iran's agent and support for Hamas and Hizbollah. Iranian officials have already said that they oppose any accommodation that Syria might be seeking with the Zionist devil. We may be a long way from that bus ride to Damascus.
The source of this smoke may be involved with other smoke that is confusing us. Since last September Israel has not quite admitted bombing a Syrian nuclear facility.
An explanation for Olmert's interest in a peace process between Israel and Syria, via Turkey, is to keep Syria from retaliating for that strike. An explanation for Assad's interest is to keep the Americans at bay. The United States is not happy with Syria for serving as Iran's agent, for supporting terrorist organizations, for continued troublemaking in Lebanon, and for aid to the fighters who kill Americans in Iraq.
Smoke is also coming from the United States Congress, in the form of hearings into North Korean aid for Syria's nuclear activities. This has something to do with American concern that North Korea really give up its nuclear program, and not simply transfer technology to another rogue state. Israelis are not altogether happy with revelations about the IDF's destruction of the Syrian facility. We have known this for at least six months, but the news has not had the imprimatur of the United States Congress. Syria is denying allegations that there was a nuclear program with military intentions, done with the aid of the North Koreans. We are hoping that they are not prompted to move forward with plans to retaliate against targets in Israel, or Jewish institutions elsewhere.
Our American friends might want to increase security at their synagogues and community centers, and bill the United States Congress for the cost.
Yet other smoke is coming from Egypt and Hamas. They have produced the draft of a cease fire that could prevail between Israel and Gaza for six months, with an option of expanding it to cover the West Bank. Optimists see this as ending Hamas' firing of rockets toward Israel, IDF's activity in Gaza, and Israeli sanctions that have produced suffering in Gaza.
The agreement is conditional on other Palestinian organizations accepting the cease fire. One has already rejected it. It also does not cover two items of importance to Israel: the movement of munitions from Egypt to Gaza, and the manufacture of rockets in Gaza. Moreover, its mention of the Israeli prisoner has increased considerably the price that Hamas is demanding by way of Israel's release of Palestinian prisoners.
United Nations officials in Gaza are upping their support of Hamas. They are threatening to declare once again a humanitarian crisis because there is not enough fuel and other supplies. Israel responds that it has shipped a great deal of material to Gaza, despite Hamas' attacks on the transfer points. If there is a crisis in Gaza, according to the Israeli view, it is the result of Hamas' efforts to create the impression of suffering by preventing the distribution of supplies from the depots it controls.
There is another bit of smoke that may turn into something larger. Hamas has announced mass marches toward Israeli positions on the northern edge of Gaza, and Egyptian positions on the southern edge. The purpose is to break the blockade. In keeping with the proposed cease fire, these are said to be warning marches only, and not full invasions of Israel or Egypt. Perhaps Israeli and Egyptian soldiers can relax.
During the time I have been writing this, four rockets have fallen near Ashkelon, and two Israelis were killed while guarding an industrial facility meant to provide work for Palestinians on the border of the West Bank. One Knesset member has already linked the killings to Israel's reduction of security in response to demands by Secretary of State Condoleezza Rice. An Israeli official has announced the rejection of the proposed cease fire for Gaza, saying that it is nothing more than Hamas' effort to buy time while it continues to arm itself.
Even more curious that all of this is news that the Americans have arrested an aged Jewish engineer for transferring secret information to Israel more than 20 years ago. Individuals involved with the prosecution of Jonathan Pollard say that his activity proves Israel lied when it claimed to have stopped spying in the United States. Currently serving Israeli politicians say that they have no recollection of this newly revealed spy; and that the work he is alleged to have done was prior to the Pollard case.
Israeli antennae are quivering with the hint of conspiracy. Why now, when the alleged spy must be helped in walking from the court room to a car, and then from the car to his residence in a retirement community? One explanation is that it comes from the Justice Department, where officials are working to frustrate any prospect that George Bush may order the release of Pollard as a gift to Israel on its 60th anniversary. Or that it is simply the effort of Americans who think Israel is getting too feisty, and must be brought down a bit.
There is not always fire where there is smoke. Sometime there is nothing more than people wanting air time for themselves or their cause. On the other hand, there may come a blaze that has not yet shown itself through the smoke.

Sharkansky is professor emeritus of political science at Hebrew University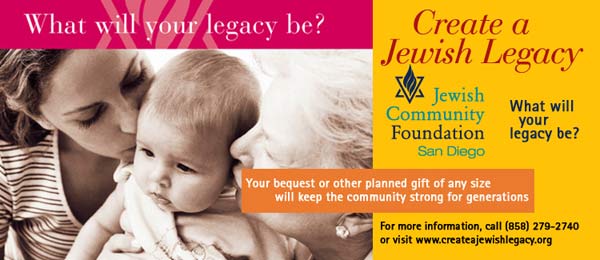 THE VIEW FROM JINSA

Why is Olmert discussing Golan Heights?

By Shoshana Bryen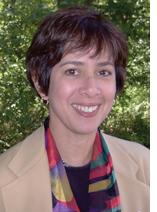 WASHINGTON, D.C.—Syria used to control the Golan Heights. From there, it shelled Israeli kibbutzim, killing more than 140 people and making life extraordinarily difficult for the intrepid residents (farmers couldn't hear the shells from their tractors, so they had flagmen watch for the incoming rounds and wave at them to get to the shelters). Children slept in bunkers for protection (the functional opposite of Hamas putting children on rooftops to deter the IAF). When the IDF took the Golan in 1967, the soldiers stood where the Syrian gunners stood, looking down on the valley. From the top, they understood the bottom; it was as if the Gaza Strip was elevated above Sderot. The marker they placed on that spot reads, "From here, you look ten feet tall," testimony to the bravery of the Israelis who loved under the guns.
Since then, Israel has been protected from Syria in part by strategic height and in part by the deterrence produced by proximity to Damascus. Syria, in the meantime, has remained overtly hostile to Israel - the Yom Kippur War; using first the PLO, then Hezbollah in Lebanon to attack Israel; building and buying ballistic missiles and a non-conventional arsenal to compensate for its lack of air power; serving as Iran's handyman, including allowing terrorists to cross into Iraq to attack American forces; hosting Hamas and Islamic Jihad.
And building a nuclear facility in conjunction with North Korea. Israel took the threat of potential nuclear capability in Syria so seriously that it destroyed the North Korean facility in a pre-emptive strike approved by the United States.
So what to make of Prime Minister Olmert's apparent willingness to cede the entire Golan to Syria (including a strip along the Sea of Galilee where Syria illegally encroached on pre-67 Israeli territory) at precisely the moment the Syria-North Korea axis is being exposed. Precisely the moment Israel's vigilance and pro-active arms control should be winning (at least grudging) admiration from others who were protected. Precisely the moment the screws should be tightening on both Bashar al-Assad and Kim Jong-il.
JINSA has always believed that to cede or keep territory (with exceptions in Jerusalem) is the sovereign right of the Government of Israel - to be done in a manner that best protects the interests and security of the people of Israel, which we always assumed would be the first priority of a democratically elected government. In this case, we don't argue with the Government's right, but we certainly have an argument with its wisdom.
It is clear that the United States is pushing Israel hard to conclude a peace agreement with the Palestinians, probably as a matter of legacy for the President and Secretary Rice. It is also clear that Prime Minister Olmert is allowing himself to be pushed hard where he wishes to go anyhow. But in the case of the Golan and Syria, it appears that the Israeli government has gotten out even ahead of the Americans.
If this is a political move to match legacy for the President with legacy for the Prime Minister, then heaven help them and us - and everybody in between. A paper treaty with Syria, a puppet of Iran with its own legacy of wreckage in Lebanon, isn't worth using as toilet paper, let alone is it worth risking the re-establishment of the Syrian army on the heights above Israel.
Bryen is special projects director of the Jewish Institute for National Security Affairs (JINSA)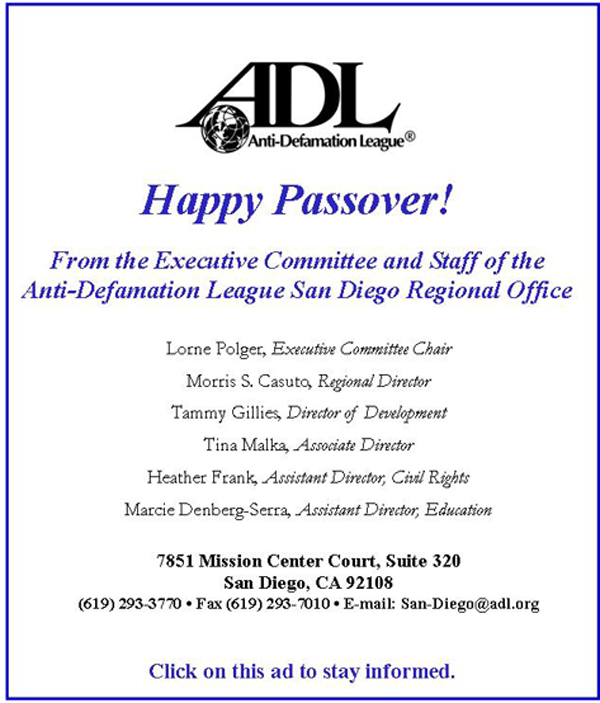 FROM THE SIDELINES

Is Kadish kaddish for Pollard's freedom?

By Rabbi Dow Marmur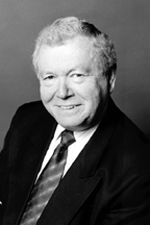 JERUSALEM—Each time I go out of our apartment in Jerusalem I pass a big sign in a neighbor's window telling me to bring home Jonathan Pollard. I've never understood what good the message can do in the courtyard of our apartment block, since the only person who could free Pollard lives in the White House in Washington. However, the intention is noble even if it suggests that my neighbor is out of touch with reality. Perhaps before George W. Bush leaves office, or when/if he comes to Israel to celebrate its 6oth anniversary, he will grant the pardon that would release Pollard from his life sentence.

The argument is that Pollard, convicted in 1986 in the United States for spying for Israel, has now been in prison longer than any other spy, probably anywhere in the world. Therefore, had politics not been involved, he would have been released long ago. Among many Israelis, particularly on the right-wing, he has become something of a martyr.

Whatever hope there was that his release was imminent has now been shattered with the revelation that a very minor alleged spy for Israel, the octogenarian Ben-Ami Kadish of New Jersey, was active some twenty years ago before he retired. Pollard says that he has never heard of the man. Israeli ministers concur and add that, in any case, his revelations won't harm American-Israeli relations.

But the impression on the street here is different. The speculation is that the Kadish story has only now been made public by the American defense establishment to inhibit Bush from trying to give Israel a long-awaited present: a pardon for Pollard.

Had Pollard been an isolated case, the argument that Israeli officials advance that the whole affair was a mistake - which Israel has regretted and for which it has tried to make amends - would have made sense. But if a second case can be produced, then – as one American official has already been quoted to say – it's "obvious" that Israel has been lying all along. Who knows how many other similar cases there may be?

I don't think that I'm the only one to be confused by the news. For I've always been given to understand that, when it comes to spying, Israel has contributed at least as much to American knowledge as America has helped Israel. The case currently being investigated by a US congressional committee about the link between North Korea and the nuclear facility in Syria that Israel destroyed a few months ago is evidence enough of the Israeli contribution. So why embarrass Israel now?

Here are a couple of very improbable suggestions: (1) the State Department wants to put pressure on Israel to be more cooperative with Abbas in exchange for promising not to make a fuss over Kadish; (2) the prosecutors of three lobbyists for Israel facing charges of having passed on classified documents to Israel need support.

In my ignorance I still prefer the slightly less improbable Pollard theory. For reasons which nobody seems to fathom, the Americans appear to be determined to keep Pollard under lock and key for ever. Old man Kadish is the only argument/"evidence" they seem to have been able to unearth in favor of their determination. Whether or not it'll be enough remains to be seen.

Of course, I could be totally wrong.
Dow Marmur is the Rabbi Emeritus of Holy Blossom Temple in Toronto, Canada. He divides his time between Toronto and Jerusalem.





Nancy Harrison
cruise & tour specialist
(619) 265-0808



Not only better prices, but excellent, caring service!




JERUSALEM DIARIES


A Jerusalem sight not to be passed over

By Judy Lash Balint

JERUSALEM—"Angel or Berman?" That's the pressing question of the day as the Passover holiday draws to a close in Jerusalem. Which bakery across town will have the shortest line for their freshly baked rolls after the Pesach dishes are packed away for another year; the foil is ripped off the oven and the plastic stripped off the counters.

Looking back on this Chol Hamoed week, it's eye-opening to realize that most visitors here for their first Pesach from abroad, no matter how religious, have no clue how seriously Israelis take their Passover holiday.

Tourists are always amazed at the tens of thousands who flock in to the Old City for Birkat Kohanim (the thrice yearly collective mass blessing of the priests) and the number of special events, tours and massive traffic jams that occur when an entire country goes on vacation together. Every year, more and more restaurants stay open during Pesach, and they're all packed.

This Pesach, even though we found ourselves in the grip of a fierce 6-day sharav heatwave with temperatures soaring into the high 90s, crowds thronged every free event in Jerusalem, including the four-times-a-night showing of a new multimedia history of the city projected onto the Old City walls outside Jaffa Gate.

We went on the second night, mistakenly thinking the crowds would be lighter, and found ourselves wedged in between a group of boisterous twenty-something men in T-shirts and a young Charedi family with two double strollers and three free-standing kids. Around us was the entire spectrum of Israeli society--everyone in a convivial and festive mood, all commenting on the "special atmosphere" of a sultry evening in front of the Old City awaiting a free, new attraction in our beloved city.

While we were waiting for the show to start, loudpseakers announced, "Ori Cohen, your parents are waiting for you in front of Jaffa Gate. Please approach any police officer near you and you'll be brought to your parents..." In the twenty minutes we stood taking in the ever-increasing masses who filled every space in the area above the new Alrov-Mamilla Mall, the announcement was repeated with different names no less than six times.

The 25-minute show, narrated by two well-known Israeli entertainment figures (Shuli Rand of Ushpizin fame and actor Lior Ashkenazi) and projected way larger than life on the 16th century walls, featured an emotional view of Jerusalem's history and it's significance to Jewish life throughout the ages. Accompanied by lively music and topped off by a 5-minute display of pyrotechnics over the Tower of David, the spectacle was just what was needed to keep our minds off the news of the day that keeps on intruding into our lives, Pesach or no Pesach.

Whether it's the latest alleged Israel spy scandal or the murder of two security guards or our prime minister who appears convinced that we should give away the Golan Heights—we'll deal with it all after Pesach. Or at least after we've figured out where to go for that first taste of chametz on Saturday night.
Balint is a freelance writer and commentator based in Jerusalem

Balloon Utopia

Sandi Masori
619 339 8024


!

TORAH ON ONE FOOT

Minyan prayer for 3 kidnaped soldiers

By Rabbi Leonard Rosenthal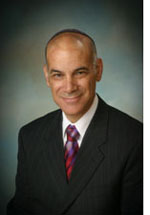 SAN DIEGO—At our congregational Second Night Seder I pointed out that the Haggadah's "Four Questions" are meant to be the beginning, and not the end, of the evening's study and discussion. I asked each table to come up with one new question that could be asked at this year's Seder.
All of the tables asked excellent questions, but the one that moved me the most was: "During all other Seders there have been special contemporary causes which have been highlighted, is there such an issue this year?" *
I was able to respond immediately to the question. This year many Jews are using Passover to remember and pray for the three kidnaped Israeli soldiers: Gilad Shalit, Ehud Goldwasser and Eldad Regev. These soldiers who were captured in Israeli territory by Islamic terrorists in 2006 and are still in their hands.
Coincidentally, during Shabbat services last Friday night one of the daveners shared that his family was including a prayer for these three soldiers during their seder, and another said they were leaving an empty chair at the table in the soldiers' honor. In Israel a special seder was held right before the holiday in front of the Prime Minister's Residence in which friends of the soldiers prayed for them and urged that the government act to free them.
There has been a great deal of speculation about the health and well being of the three soldiers, and a great deal of effort has especially gone into freeing Gilad Shalit. So far, no deal has been worked out, even with Egypt acting as mediator. We are hopeful that progress may soon be made.
While the government of Israel is working to free them, we can help by keeping them in our prayers and in the mind of the American public. Every morning we say a prayer for the three soldiers during our daily minyan and during Shabbat morning services as well (this was my wife, Judy's suggestion). I have included a copy of this prayer below. I urge you to include Gilad Shalit, Ehud Goldwasser and Eldad Regev in your own personal prayers as well.
May God who blessed our ancestors, Abraham, Isaac and Jacob, Sarah, Rebecca, Rachel, and Leah, bless and save the kidnaped soldiers:
Ehud ben Malka Goldwasser
Eldad ben Tova Regev
Gilad ben Aviva Shalit.
May the Holy One guard and protect them, deliver them from distress to comfort, from darkness to light, and speedily return them in peace to their families and their people. Amen.
*No doubt those sitting at that table were thinking about the now gratefully unnecessary "fourth matza" that was added in identification with oppressed Soviet Jewry.
Shabbat Shalom and Chag Sameach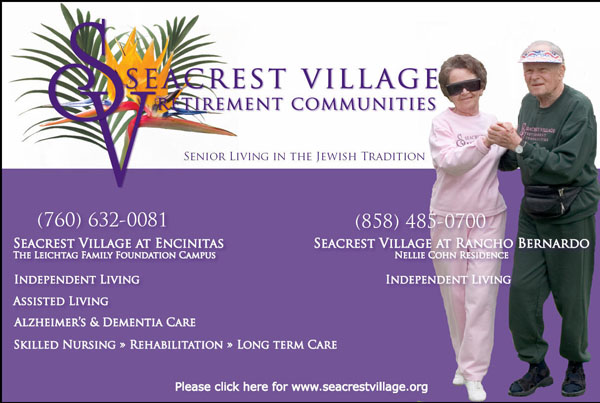 AMAZING STORIES OF JUDAISM

Chofetz Chaim Yeshiva leader Rabbi Henoch Leibowitz, ztzl, had spiritual magnetism

By Rabbi Baruch Lederman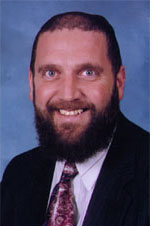 SAN DIEGO—Rav Dovid Harris was delivering a eulogy from the podium in New York when he said the words "The Rosh Yeshiva shlita." He caught and corrected himself, and said "The Rosh Yeshiva ztzl." This moment represented the shock and disbelief that all of us felt following the staggering loss of our beloved Rosh Yeshiva. The Rosh Yeshiva ztzl, has been with us for so long, we are so used to having him in our midst and proudly lovingly saying Rosh Yeshiva shlita.

The Rosh Yeshiva has been part of our lives for so many years. As Rav Harris put it, even in recent times when the Rosh Yeshiva was less involved on a day to day basis in the running of the yeshiva, even in very recent times when he was weakened by illness; his presence uplifted the entire yeshiva. He was everything to us; a rabbi, a teacher, a parent, a grandparent, a friend, a mentor.

The Rosh Yeshiva Moreinu V'Rabbeinu HoRav Alter Chanoch Henoch Leibowitz ztzl, took over the helm of the Chofetz Chaim Yeshiva after his father passed away in 1941. [His father, Reb Dovid Leibowitz ztl, was niftar on Friday December 5. The levaya (funeral) was on Sunday December 7, the day of the
Pearl Harbor attack.] For over 65 years, the Rosh Yeshiva has led with unstinting devotion through all the ups and downs of the yeshiva.

There were many downs, particularly in the first 20 years of the Rosh Yeshiva's tenure; but he used those tribulations for a positive purpose. When I bemoaned the problems I was having with Kehillas Torah here in San Diego, the Rosh Yeshiva told me how bad he had it for so many years, yet he persevered,
survived and thrived. He told me how the yeshiva was so small for so many years, how people weren't interested in what he had to offer, how dismal and hopeless it seemed. It is almost hard to
imagine this, fornow the Yeshiva and the entire Chofetz Chaim network are huge.

After speaking to the Rosh Yeshiva, you walked away feeling all charged up like anything was possible. Often as you tried to recall the details of what he said, you realized that he didn't necessarily say all that much that you didn't already know; but he imparted his strength and conviction to you. He never saw
obstacles, only possibilities. If a mitzvah waspossible, then it didn't matter how much would be involved in doing it. He believed that so plainly that you would believe it.

Rabbi Gedalia Max related to me that years ago a talmid in the yeshiva told the Rosh Yeshiva that the orthodox shul he belonged to in Reading, PA was thinking of getting rid of their mechitza. The Rosh Yeshiva drove out to Reading and ultimately got the shul to keep the mechitza. The fact that the
Rosh Yeshiva had to get up at 4AM to go didn't matter. The fact that the Rosh Yeshiva needed to go was what mattered.

There was a certain something about the Rosh Yeshiva that I don't know how to describe, but perhaps the following two incidents can help illustrate it: I once came in from San Diego to New York for a visit. While in New York I attended the Powers-Max chasuna (wedding). I was standing in the lobby
when the Rosh Yeshiva walked in. I was so happy and excited to see him, it just felt great. Then Rabbi Dovid Weiner walked in and his face just lit up when he saw the Rosh Yeshiva.

It struck me as strange. I hadn't seen the Rosh Yeshiva in a while so of course I had that overjoyed reaction; but Rabbi Weiner saw the Rosh Yeshiva every day - probably even saw him earlier that same day. I realized that it didn't matter - there was something about the Rosh Yeshiva that just made you happy and special when you were around him. It didn't matter whether you saw last him a year ago or an hour ago.

Once when I was in Kollel, I was standing in a hallway holding my infant son Dovid in my arms (Dovid is now 20). The Rosh Yeshiva walked by and as he passed me, Dovid jumped out of my arms into the Rosh Yeshiva's arms. The Rosh Yeshiva held him for about a minute and then Dovid came back to me.

What struck me was that it was so unusual for a baby, any baby to jump out of the parent's arms to any one else. My kids certainly never did that. If any thing, while any one else was holding any of my kids, they would jump to me or their mother. It occurs to me that babies can sense things that adults cannot. I
believe the baby sensed the kedushah, the ahavah, the "je ne sais quoi" of the this great tzaddik and was attracted to that aura, that sense of shechina.

Those of us who were privileged to know the Rosh Yeshiva are so very fortunate. Even those who never met him benefited from the existence of this great gadol. Either way it is upon us now to fill a void that is unfillable. If the Rosh Yeshiva were here, he would tell us that the fact that it 'cannot be done' doesn't matter. The fact that it needs to be done is all that matters. Tehei Zichro Baruch.

Dedicated by Melissa Johnson in honor the Rachmin and Schadrinsky anniversaries.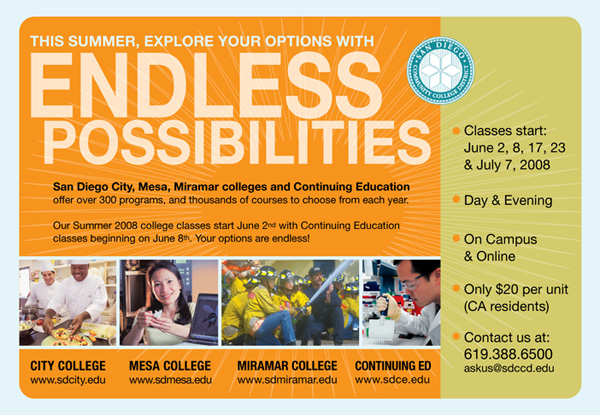 ADVENTURES IN SAN DIEGO JEWISH HISTORY Historical Stories Index

Editor's Note: We are reprinting a series of articles that the Southwestern Jewish Press ran in July 1949 providing the history and purpose of numerous Jewish organizations in San Diego. If you have historical topics about the San Diego Jewish community you would like us to explore, please e-mail your suggestions to editor Don Harrison at sdheritage@cox.net

Temple Youth League

By Sammy Krasner

From Southwestern Jewish Press, July 1949, pages 1, 5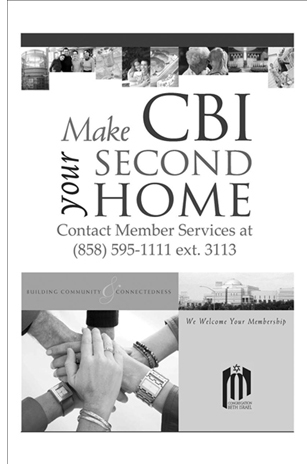 The most outstanding youth group in San Diego was organized by our illustrious Rabbi, Morton J. Cohn, in the month of October, 1946. Since its founding back in '46, the Temple Youth League has come to be known as the "T.Y.L." These initials are synonymous to its members as meaning fun, a good time, meeting new friends and the furthering our knowledge of Jewish Culture.

T.Y.L. was started because many teen-agers were complaining "there is nothing for us kids to do in San Diego." Many of our events have become annual affairs, and looked forward to with great enthusiasm by the members. A few are: the installation dinner dance, trips to the Tennenbaum Farm in Poway, and our Purim Play.

On the cultural plane, we often have guest speakers at our meetings.

Each Mother's Day, members participate in Friday night services.

The program of the T.Y.L. is continuous throughout the year. For this summer the schedule is as follows: July 2, our 4th of July dance at Temple Center; July 17, trip to the Tennenbaum Farm; July 27, a Grunion hunt (if they rn); August 6, Pit barbecue at one of the members' home; August 20, Installation dinner-dance at the Chi Chi Club. Sounds great doesn't it?

So, if you are between the ages of 14 and 19, come ahead and join our gang, and we'll guarantee you a swell time with a bunch of swell guys and gals.


A.Z.A.

By Jerry Schissell

From Southwestern Jewish Press, July 1949, pages 1, 5

A.Z. A. or in Hebrew, Aleph Zadik Aleph stands for many things. The first A, Achdos, stands for brotherly love; the Z, Tsodaka, stands for righteousness; and the last A., Ahava, stands for brotherhood. To members of A.Z. A. these are not to be taken lightly. Our seven cardinal principles are charity, fraternity, patriotism, Judaism, filial love, purity, and conduct.

Our five-fold-in-full program is social, religious, community service, athletic and cultural. For the social part of our program we give dances, hayrides beach parties and stags. For religion, we conduct Friday night services once a month. For community service we help the community as much as we can on drives, charities, etc. The athletic part of the program is always pretty well taken care of. We compete in AZA leagues in our region and sometimes we go even farther than that to the sectional playoffs. It's lot of hard work but a lot of fun too. For the cultural part of the program, we have camps and other activities where boys can learn more about Judaism and AZA in particular.

We hold elections once every six months. The offices are aleph gadol, president; aleph sigan, vice president; aleph mascar, secretary; aleph gisbor, sergeant at arms; aleph kohen goldol, chaplain and aleph sofar, reporter.

As you can see they all start with aleph. All members of AZA are also called alephs.

All boys between the ages of 14 and 20 who wish to join AZA must first go through a pledgeship not to exceed six weeks. Someone is appointed pledgemaster each six months and the pledges learn about AZA from him.

For the past six months our local chapter has been very busy. Our most widely discussed activity has been our softball team. We organized a team and entered an AZA league for the first time n the history of the local chapter. In spite of this fact we went on to take second place honors in the Southern Region. Our socials were mostly tied in with our athletic program. Whenever a team came down from L.A. to play with us, the next day we had a social for them. After each game we had a beach party or a picnic.

As you can see AZA stands for a great deal and does a lot. I think I can say this for all the members of AZA. "I'm really glad I joined AZA."


Hillel
From Southwestern Jewish Press, July 1949, pages 1, 5:

Made up of students of the Jewish faith on the State College campus, Hillel has, since its inception, provided its members with social, educational, cultural and religious activities to richly supplement their academic life. In two short years, Hillel has grown to be one of the most active organizations on campus. To attract and keep its members, Hillel maintains a schedule of activities unequalled by any other religious organization on campus.

Hillel's school year began in September with its big Get Acquainted Party held in Scripps Cottage on campus. It was here that the old-timers met the incoming frosh, introduced the officers for the year, outlined the coming program, and just generally "got acquainted." Following the initial success were other social affairs, including Hillel's big social meeting at Tifereth Israel, where they had an International Folk Dancing Group to entertain the sixty people attending; the Christmas and Chanuka Party in December where Hillel upheld the Chanuka portion of the affair for a large audience of students and faculty; Hillel's successful model Seder where a capacity turnout was instructed in the meaning and significance of Passover by Rabbi M.J. Cohn; the recently held Annual Spring Dance, where over one hundred people enjoyed themselves in the Continental Room dancing to smooth music and watching he excellent floor show, and the Hillel Awards Banquet, just held at the Chi Chi Club, where an exceptionally large crowd witnessed the awarding of the Sachar Award, Douglas Key, Kay Kraus Award, Merit trophies, and Certificates of Merit to deserving members.

To aid in keeping the campus informed and alert on cultural matters, Hillel presented such men as Carey McWilliams, Martin Hall, Sholomo Bardine, and Peter Samson. Hillel's display of sacred Jewish religious articles at that time touring the U.S. and the explanatory lecture on the articles by Dr. Wolf, Hillel counselor, were high spots of the campus cultural program.

Zionist activities on campus included the presentation of the Israeli delegation in lecture in the campus Little Theatre and the showing of two Zionist movies, both open to the entire student body as part of their campus activities.

Hillel, with its executive committee now working to organize next semester's activities, and with a handbook ready to go to press and be distributed to the frosh next fall, now faces its third year as the representative body for the Jewish students on the San Diego State College campus… a year filled with optimistic anticipation of the future based upon the successes of the past.


Our "Adventures in San Diego Jewish History" series will be a daily feature until we run out of history.






SAN DIEGO JEWISH WORLD THE WEEK IN REVIEW

Friday-Saturday, April 25-26, 2008 (Vol. 2, No. 100)

Shoshana Bryen in Washington D.C.: Syrian-Korean nuclear program mysteries
Gerry Greber in Carlsbad, California: Is afikomen needed if end-product near?
Rabbi Dow Marmur in Jerusalem: Syrian-Israeli peace: genuine offer from President Assad or just a cynical ploy?
Sheila Orysiek in San Diego: Chapter Five in the serialization of her novel, Reluctant Martyr
Adventures in San Diego History: The Southwestern Jewish Press in July 1949 printed articles detailing the histories and purposes of various Jewish organizations in San Diego. We reprint some of them here.

Carol Davis in Carlsbad, California: A 'Kiss' that completely shook their world
Donald H. Harrison in San Diego: And what if you are wrong, Jimmy Carter?
Sheila Orysiek in San Diego: Confidence counts; kindergarten counts
Hal Wingard in San Diego: Two songs--'Oh, Jerusalem' and 'The Wisdom of Chelm'
Adventures in San Diego History: The Southwestern Jewish Press in July 1949 printed articles detailing the histories and purposes of various Jewish organizations in San Diego. We reprint some of them here.

Wednesday, April 23, 2008 (Vol. 2, No. 98)

Shoshana Bryen in Washington, D.C.: Hamas made a goat of Jimmy Carter
Donald H. Harrison in San Diego: Book on Golda Meir trashes Shimon Peres
Rabbi Dow Marmur in Jerusalem: Israel's brightening diplomatic picture
Adventures in San Diego History: The Southwestern Jewish Press in July 1949 printed articles detailing the histories and purposes of various Jewish organizations in San Diego. We reprint some of them here.


Tuesday, April 22, 2008 (Vol. 2, No. 97)

Ulla Hadar in Sha'ar Hanegev, Israel:Rocket whizzes over head of Mayor
Alon Schuster of Sha'ar Hanegev
J. Zel Lurie in Delray Beach, Florida: Carter is still trying to make peace
Ira Sharkansky in Jerusalem: Clarity is a casualty of Mideast conflict
Adventures in San Diego History: The Southwestern Jewish Press in July 1949 printed articles detailing the histories and purposes of various Jewish organizations in San Diego. We reprint some of them here.


Monday, April 21, 2008 (Vol. 2, No. 96)

Donald H. Harrison in Escondido, California: 'Fifth son' at our seders—the captive soldier
Sheila Orysiek in San Diego: Matzo sandwich: is the Earl laughing?
Fred Reiss in Winchester, California: Evangelicals: good or bad for the Jews?
Adventures in San Diego History: The Southwestern Jewish Press in July 1949 printed articles detailing the histories and purposes of various Jewish organizations in San Diego. Today we reprint the stories about Hadassah and the Junior Section of Senior Hadassah.

Sunday, April 20, 2008 (Vol. 2, No. 95)

Carol Davis in La Jolla, California: 33 Variations probes Beethoven's obsession
Ulla Hadar in Kibbutz Ruhama, Israel: Battle to bring, keep water in the Negev
Donald H. Harrison in Jamul, California: On the land-use warpath in rural Jamul
Rabbi Baruch Lederman in San Diego: Rav Henoch Leibowitz dies at 92 in Queens
Dov Burt Levy in Peabody, Massachusetts: A miraculous report from Sderot
Rabbi Leonard Rosenthal in San Diego: Do free people have to attend a seder?
Adventures in San Diego History: The Southwestern Jewish Press in July 1949 printed articles detailing the histories and purposes of various Jewish organizations in San Diego. Today we reprint the stories about Hadassah and the Junior Section of Senior Hadassah.




< BACK TO TOP

Copyright 2007-2008 - San Diego Jewish World, San Diego, California. All rights reserved.